Written by Jaryd Clifford - Runner's Tribe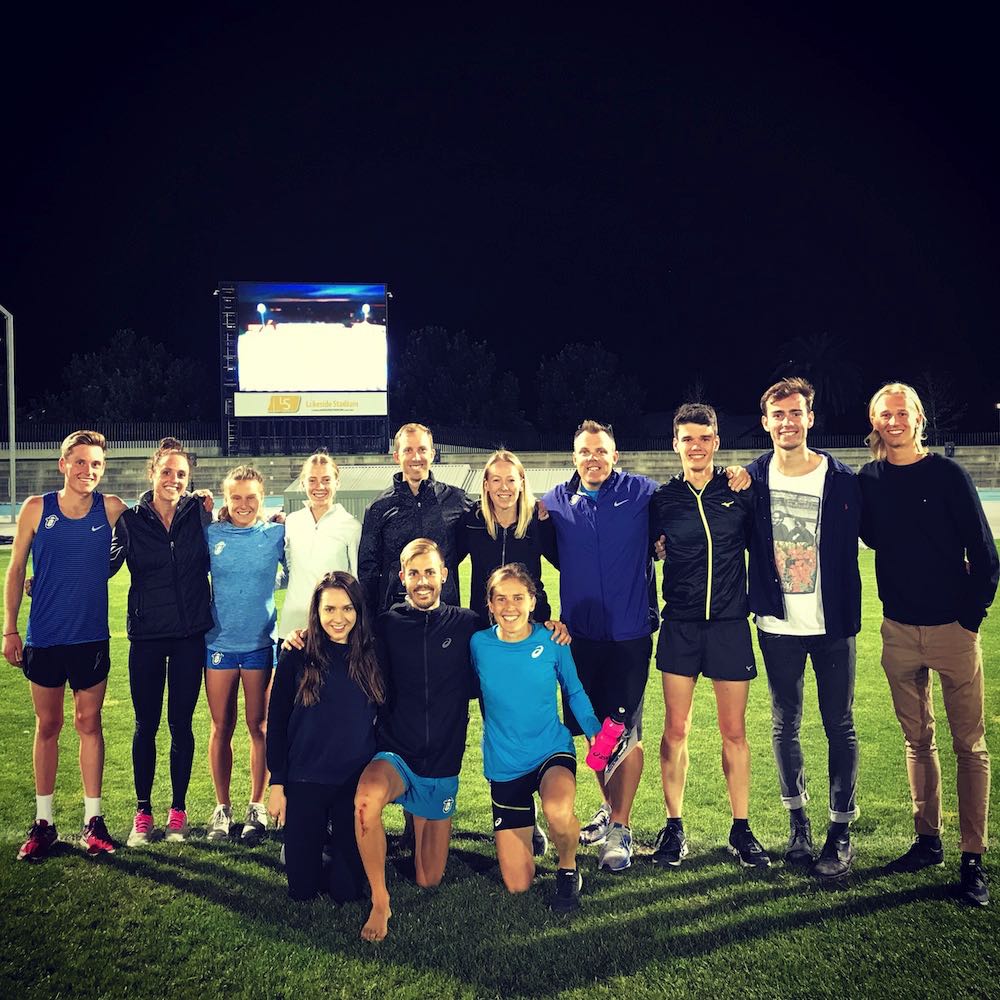 Adam Didyk & Team Tempo: Putting South Australia back on the running map
It was a brilliant stroke of genius during a despondent period that propelled Adam Didyk down the path of coaching. At a dinner table in 2007, uncertainty filled the conversation. He was facing the peril of achilles surgery and an ominously indeterminable time on the sidelines – an intolerable prospect. His dinner companion was fellow runner Toby Medlin. A local 1500m specialist with optimistic ambitions of qualifying for the National Championships. That night they struck a fateful deal – Adam was to go home and write three months of training. He would meticulously plan each day's work and in turn follow on his bike with ritualistic habit. This was his first athlete and the beginning of a new role in running - he was in his element with stopwatch in hand. This was the dawn of a coaching career establishing him as one of the most respected voices in Australian distance running. Guiding the likes of marathon great Jess Trengove and Olympic champion Jared Tallent, his story traces a roller coaster narrative. At its heart is the creation of one of the nation's finest training groups – Team Tempo. This is the story.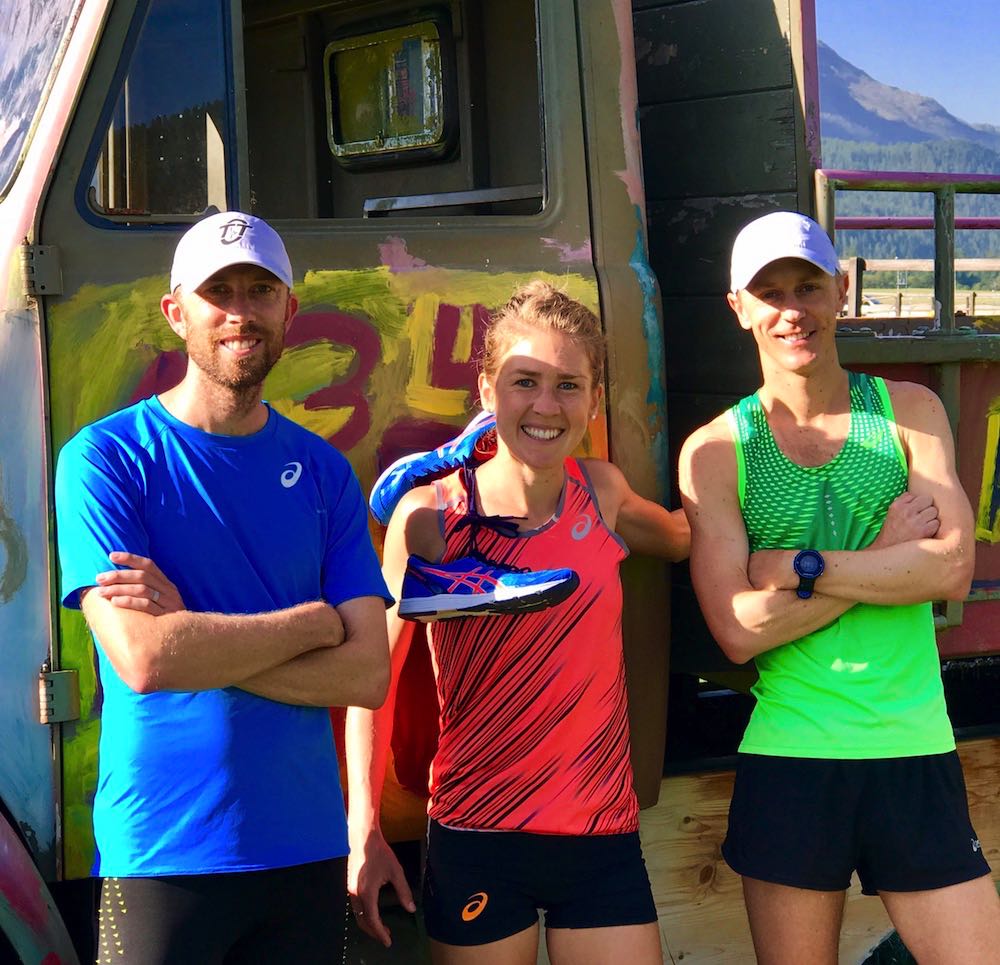 * Born in 1981, Adam entered the world at the zenith of South Australian distance running. Ignited a decade earlier by the steeplechase world record of Kerry O'Brien, a running boom in the state produced the extraordinary marathon exploits of Lisa Ondieki and a slew of state records by Dave Fitzsimons – highlighted by a 13:17 5000m – that still stand today. However, by the time Adam broke into the open ranks, elite running had experienced a frustrating decline. "The hard part about being based in Adelaide was that you didn't see many people reach the top level," he said. This hopelessness sparked his decision to move to Ballarat to train under the tutelage of Rod Griffin in the hope that he would find the ingredient that was lacking at home. To the contrary, he discovered that there was no such ingredient and that his hometown had everything it needed to create a high performance training environment. Upon returning to Adelaide, he decided that something needed to change. "I had a sense that South Australian athletes weren't being taken seriously. My motivation was to change that. Why couldn't we do things better?" The ambition to put South Australia back on the running map was burning fierce. After guiding Toby Medlin to the National Championships Adam experienced another stroke of fate. Hills District Athletic Club coach Roger Pedrick decided to retire from coaching leaving Adam to take the reins of his group. Momentously this included a young Jess Trengove, unsure of her future in the sport. "I thought it was a good time to wind down the running and put more energy into playing netball," she said, revealing how close she was to giving it up. However Adam's persistent motivation soon saw improvement in her running and within nine months she decided to "give running a crack." A decision that has proved to be significant to marathon running in Australia.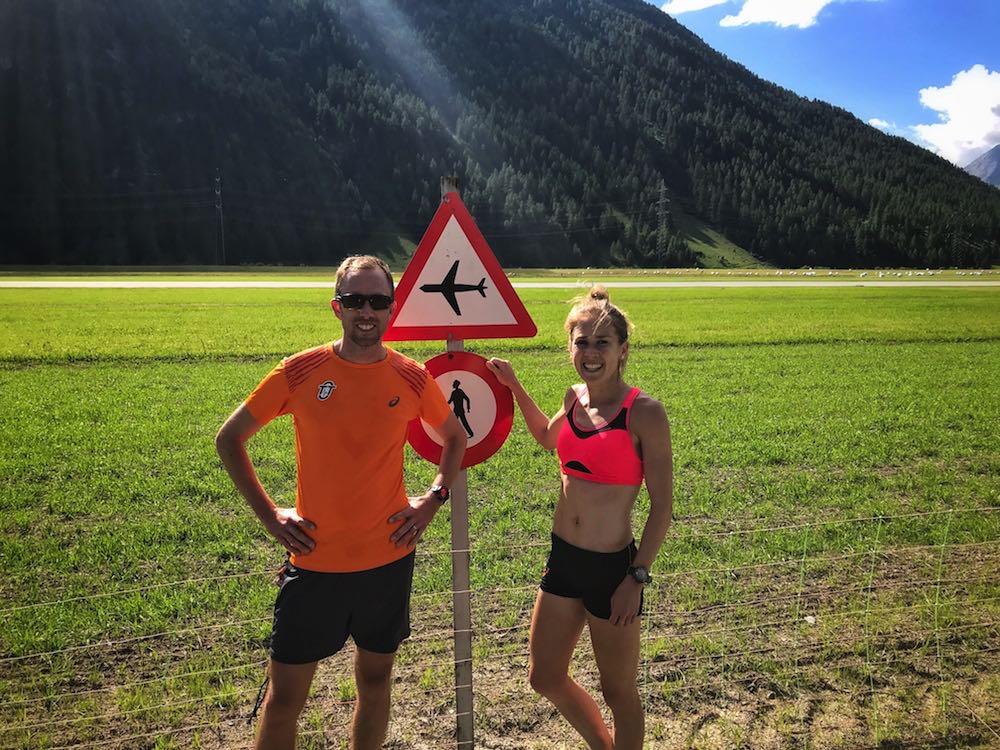 What soon followed was the creation of Team Tempo and the idea of building an Adelaide based group that could match it with the best in the country. "I was a real advocate for group-dynamics and team cohesion. We had athletes from all different clubs which was unique in Adelaide at the time," he said. Riley Cocks – 2017 World Uni Games 10,000m runner – repeated this idea of team culture. "Everyone is driven. Everyone has a purpose. Everyone has experienced the same pain and exertion that comes from pushing your body to the limit," he said. "After a bad run they are there to pick you up. After a good run they are there celebrating with you. They understand what it takes." This environment – akin to a football club – has promoted great personal growth as well as some inspiring athletic performances. RUNNER'S TRIBE PAYS OUR WRITERS & FILM MAKERS TO CREATE EXCITING & ENTERTAINING CONTENT. HELP SUPPORT THESE PROFESSIONALS AND JOIN RT PREMIUM NOW. TO VIEW THIS CONTENT PLEASE SIGN-UP TO RUNNER'S TRIBE'S MEMBERS ONLY PREMIUM CONTENT. WE HAVE SOURCED THE WORLD'S TOP WRITERS AND FILM MAKERS TO DELIVER ANY ATHLETE, COACH, PARENT OR FAN THE ULTIMATE PORTAL FOR ATHLETICS EDUCATION, ENJOYMENT AND INSPIRATION.
$9.95 AUD Monthly ($6.59 USD)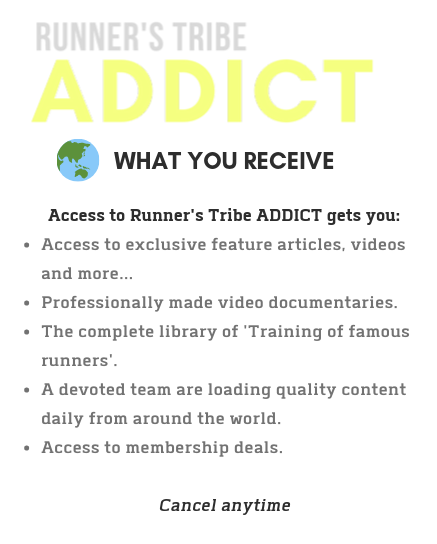 Yearly Plan (Worldwide) - BEST VALUE
$89.95 AUD Yearly ($59.56 USD)

$2.95 AUD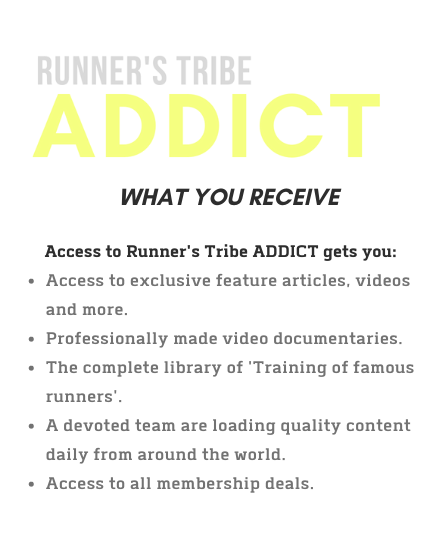 ALREADY A MEMBER? LOGIN BELOW