© 2020 Runner's Tribe, all rights reserved.
"A lot of people thought I was crazy with the training that I undertook, and maybe I was."  – Derek Clayton
In 2017 Runner's Tribe published a book referred to as 'The Bible of Australian Marathon Running'. This 347-page paperback publication interviews Australia's 10 fastest ever female and male marathon runners, and dives deep into their training, race preparation, diet and much more.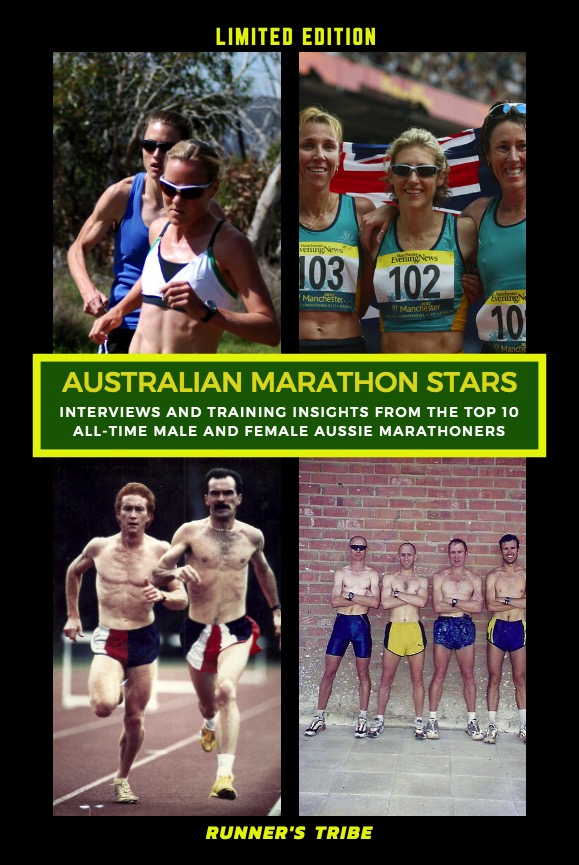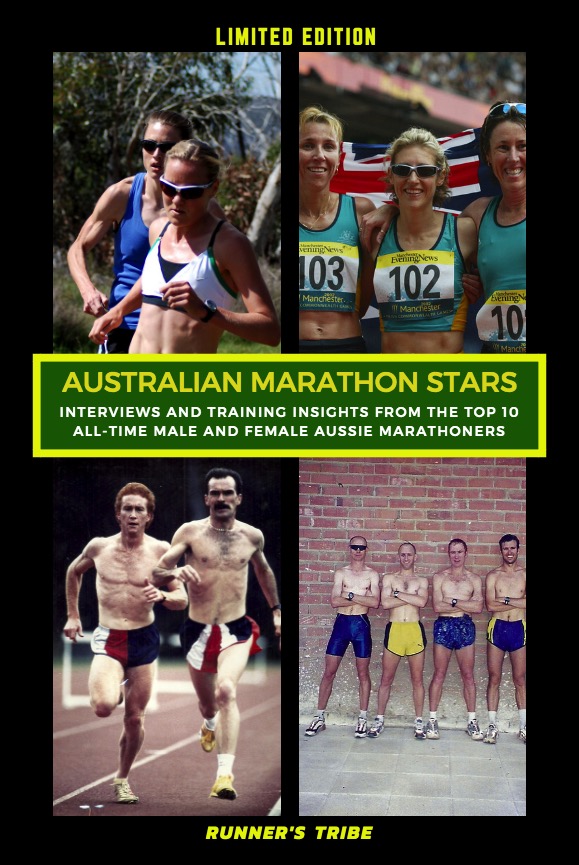 In this exclusive feature article, we bring you some of the coolest snippets from Derek Clayton's chapter (1 chapter of 20).
__________________________
Derek Clayton is an old-school runner, if ever there was one.  A larger than life personality. A largish runner in fact.  A fast and tough one too.
Of Clayton's 22 marathons, he won 14. Included in those wins was Fukuoka in 1967, where he ran 2:09:36.4, becoming the first man to break 2:12, 2:11 and 2:10, all in the one race.
Less than 18 months later, Clayton ran even faster – 2:08:33.6 in Antwerp. This performance stood as a world best until Rob de Castella ran 2:08:18 at Fukuoka more than 12 years later.
Clayton was also a runner of excess, of extremes.  He didn't have an off switch. Whether or not this worked for or against him?  On the one hand he broke multiple world records, but on the other, he went under the surgeon's knife a total of 9 times.
"Maybe I would have benefited from a mentor during such times." – Derek Clayton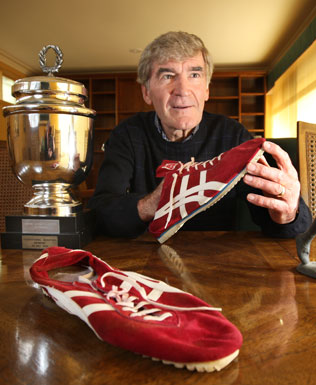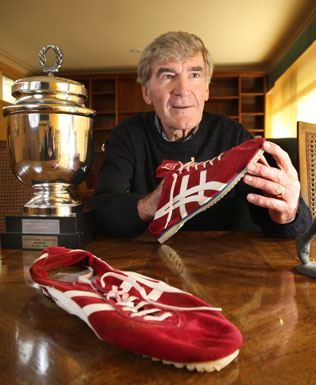 Hard Yards
"Marathon running is not a technical event; it is all about doing the hard yards. It is as simple as that." – Derek Clayton
Clayton trained hard.  His normal Sunday consisted of 17 miles in the morning and 10 miles in the evening, at what Clayton describes as "a very hard pace."
Maybe the pace was even a little too hard, as Clayton himself acknowledges:
"I made throughout my career was that at times I over-did things.  I did not always listen to my body. I kept training when I should have backed off." – Derek Clayton
Suffering in Antwerp
Marathon running was different in the sixties. Clayton did a lot of his training in Dunlop Volleys, he worked a full-time job, and he certainly never went on training camps.  Yet 50 years on, Clayton remains Australia's 3rd fastest marathon runner in history.  Clayton certainly knew how to suffer, speaking about his world record run in Antwerp in 1969:
"After Antwerp, I was so sick: I couldn't eat and I was vomiting and urinating blood. I was too frightened to see a doctor as I didn't want to go to a foreign hospital, so I just sat it out." – Derek Clayton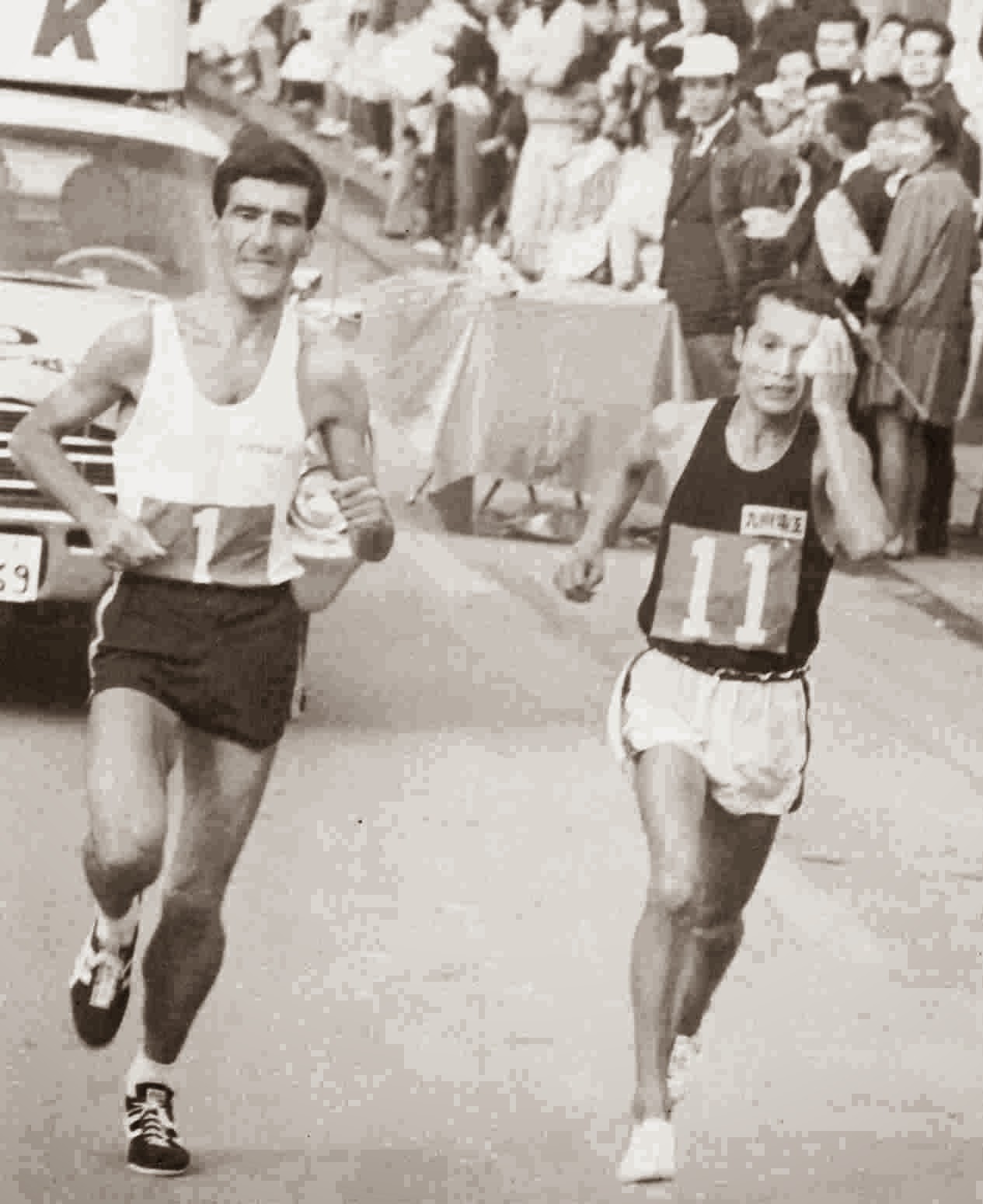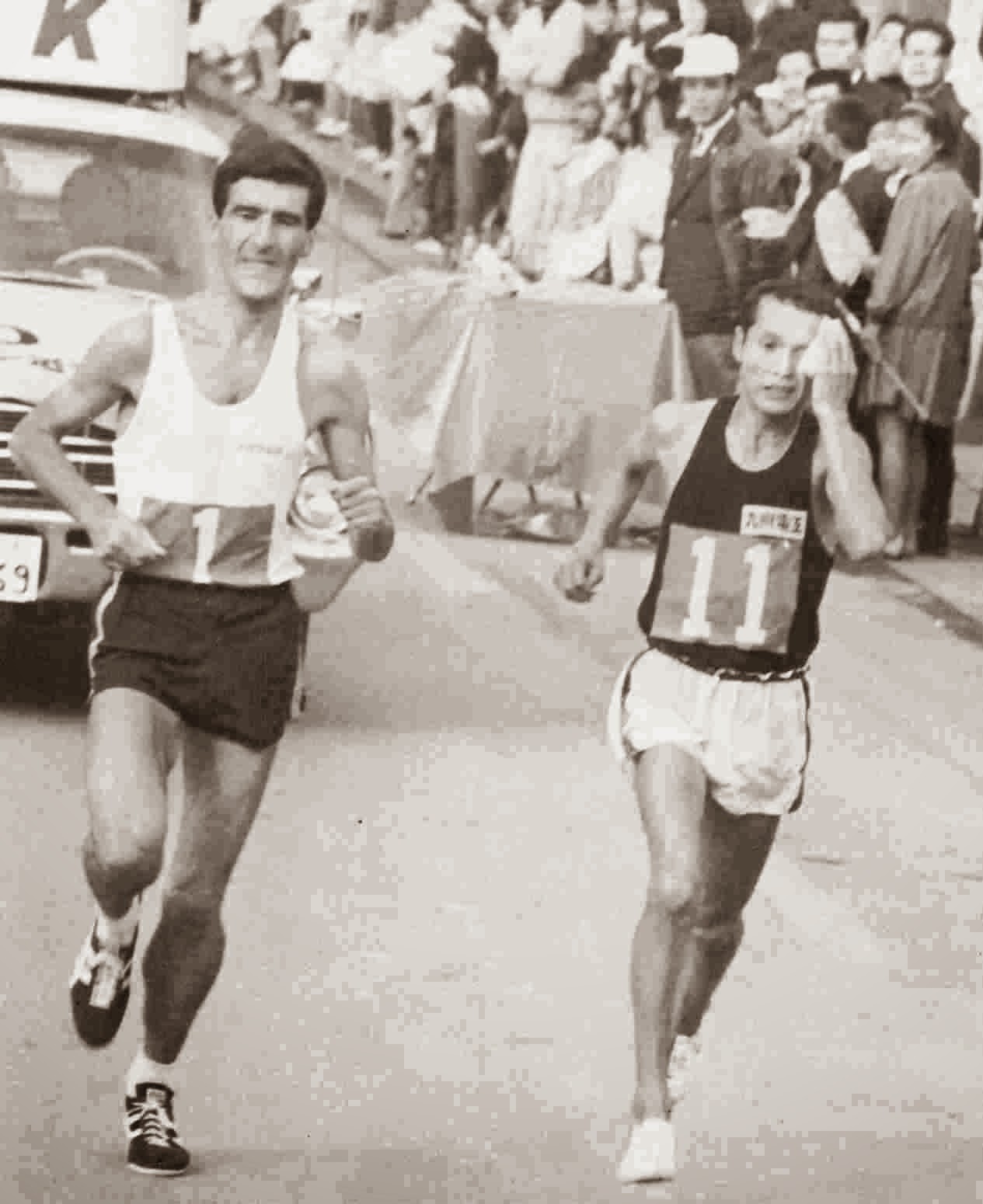 SAMPLE TRAINING INSIGHT
A typical 10-12 week marathon preparation by Derek Clayton. Much more detailed information can be found in the book Australian Marathon Stars.
– Monday through to Thursday:
-6:00 a.m.: Seven miles at a relaxed pace.
-After work: Up to 17 miles. I usually ran hard on this run, but I would run as I felt. If I was feeling ordinary then I would run slower. I had two to three courses to choose from with a few hills.
– Friday:
-6:00 a.m.: Seven miles at a relaxed pace.
10 miles easy (at least I tried to run easy, sometimes I ended up running harder if I felt ok).
– Saturday:
-One big run of approximately 25 miles. This was a solid run and usually took about 2½ hours.
-Sunday:…… Much more detailed information can be found in the book Australian Marathon Stars.
"It is also worth pointing out that when I got really flat I would have two to three days easy in order to recover. Satisfaction for me was running 17 miles hard and fast – I loved it, but only if I felt good. The fitter and stronger I became, the more often I felt good." – Derek Clayton.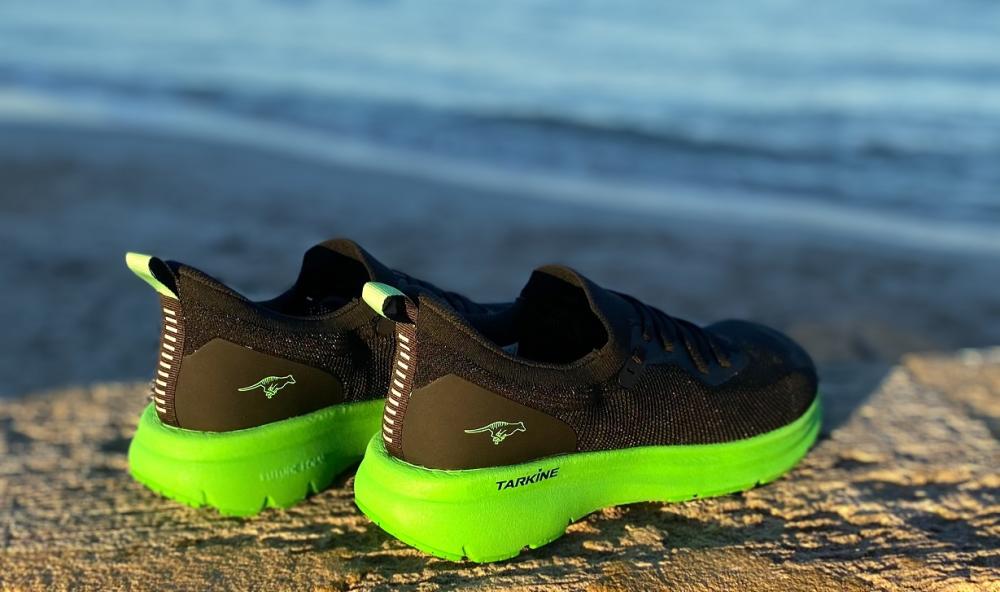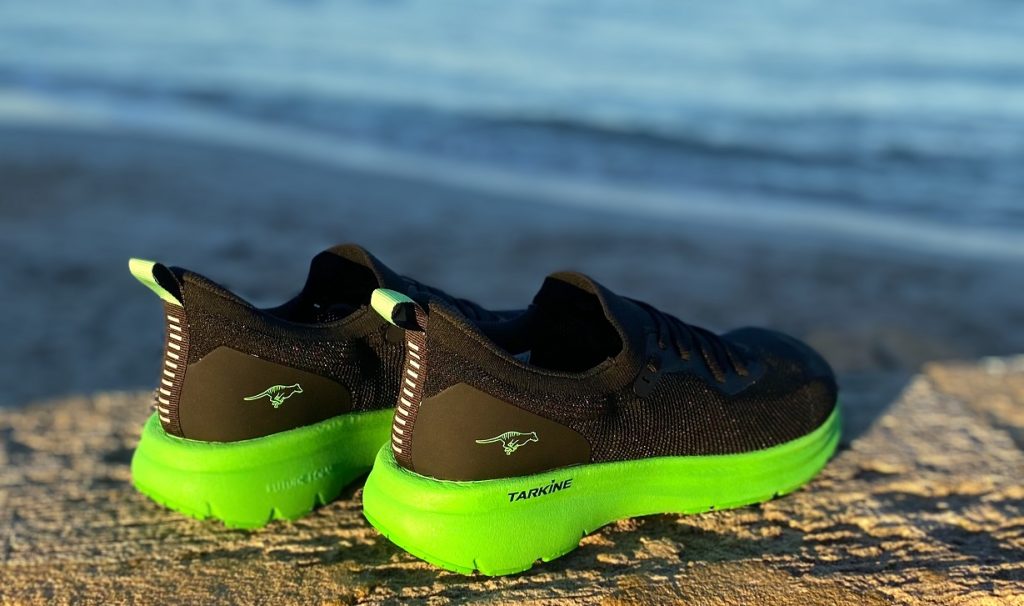 For the full Derek Clayton story and much more check out Australian Marathon Stars