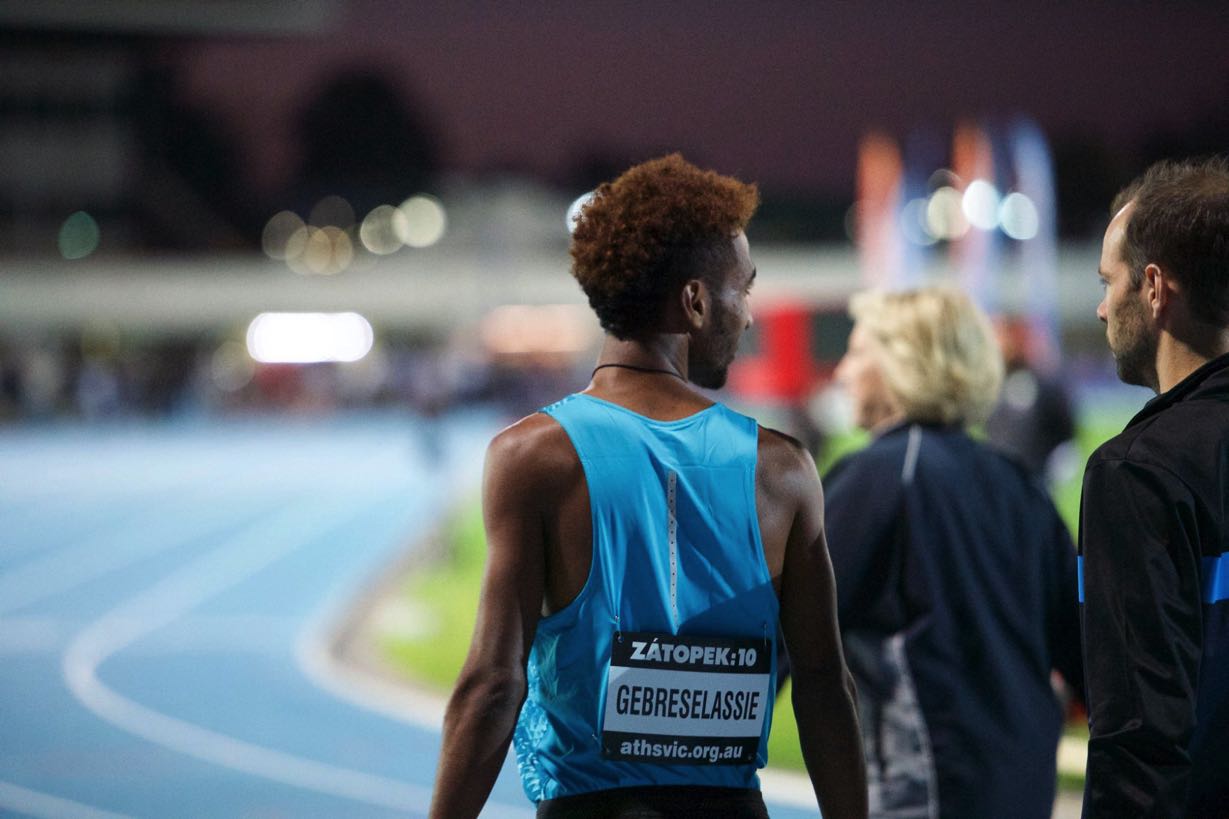 Under the African sun, a furious game of football is in full flight. The young boys dart around the pitch, their skinny legs whirring a hypnotic dance. The dust they kick-up ascends into a cloud of fire that rains down on them, covering them in red. On the wind, their spirited cries carry through the camp. As the sun sets, they begin to disperse. Their feet – a mix of brown and red – patter their way through the streets, back to their homes. For these children, their lives in the refugee camps of Sudan are all they have known. Amongst them is a boy of Ethiopian heritage – Dejen Gebreselassie. He is 10 years old. Already a waiter – still a boy. Fast forward to March this year and he will be running through the streets of Valencia in Spain. An Australian singlet on his back and dreams in his head. He seeks to use the World Half Marathon Championships as a platform for the future. His story from refugee to the green and gold is one not known by many of us, but one that has the power of enduring hope and the inevitability of inspiration. This is his story.
The year 1974 was the commencement of nearly two decades of catastrophic civil unrest in Ethiopia. The military coup overthrew long-reigning Emperor Haile Selassie and plunged the entire Horn of Africa into uncertainty. The communist regime – under the rule of Mengistu Haile Mariam – implemented a siege of terror and exacerbated the consequences of one of modern history's most devastating famines. This vulnerability amassed to blatant insecurity. The threat and oppressiveness of the regime posed a risk too precarious to live with. With that incontrovertible knowledge, Dejen's parents made the life-changing decision to leave Ethiopia. Over several long days, they walked with ache in their hearts and freedom in their minds, a road stretching into the horizon. It was taking them to Sudan and the Umrakuba refugee camp. Upon arrival, they went about setting up their new lives. In 1993, they gave birth to Dejen – the third of six children.
Dejen's early childhood was tough. He was born into a situation that demanded maturity. At a young age, he already bore the importance of supporting a family. "It was a really hard life. It was a struggle life," he said. With his brothers and sisters, he would trek to the river to fetch water and work in the local restaurant after school. "I've seen the hard way of life. People working so hard to make a living, for family. It has given me strength in my life and in my running," he said.
RUNNER'S TRIBE PAYS OUR WRITERS & FILM MAKERS TO CREATE EXCITING & ENTERTAINING CONTENT. HELP SUPPORT THESE PROFESSIONALS AND JOIN RT PREMIUM NOW.
TO VIEW THIS CONTENT PLEASE SIGN-UP TO RUNNER'S TRIBE'S MEMBERS ONLY PREMIUM CONTENT. WE HAVE SOURCED THE WORLD'S TOP WRITERS AND FILM MAKERS TO DELIVER ANY ATHLETE, COACH, PARENT OR FAN THE ULTIMATE PORTAL FOR ATHLETICS EDUCATION, ENJOYMENT AND INSPIRATION.

$9.95 AUD Monthly ($6.59 USD)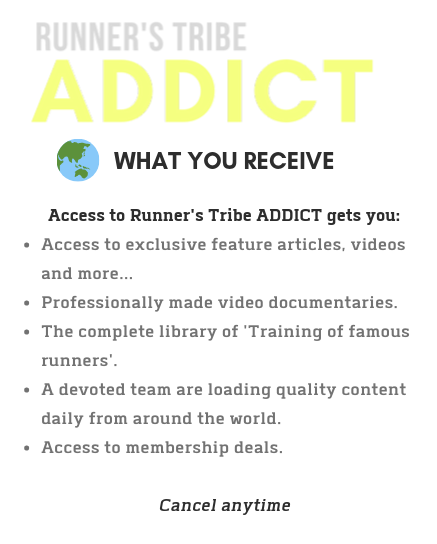 Yearly Plan (Worldwide) - BEST VALUE
$89.95 AUD Yearly ($59.56 USD)

$2.95 AUD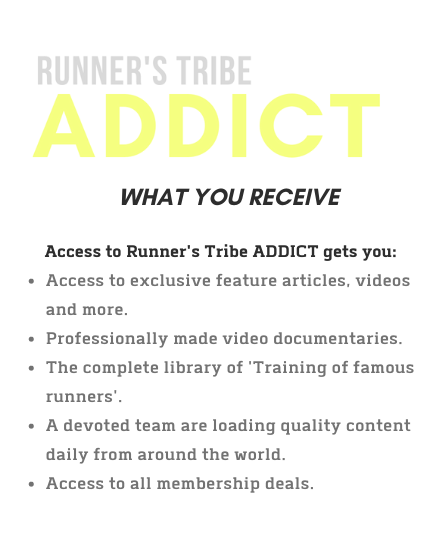 ALREADY A MEMBER? LOGIN BELOW