By Mark Tucker
"I had broken 2:09. I forgot my exhaustion. Within a couple (of) hours, the agony of a world record run would manifest itself. The elation would be replaced by fear. I would be urinating quantities of blood and vomiting black mucous. The race left me so totally spent that it took six months to recover. But for now – standing at the finish line – I felt only elation."
(Derek Clayton)
I love this quote. Given by Derek Clayton from his memorable, honest and informative book: 'Running To The Top'; it is extreme – just like the man. And this extremeness is what draws me in and, simultaneously, inspires and horrifies me – Clayton's sheer bloody mindedness to become the best Marathon runner in the World is inspiring; although the way he achieved it, at times, seems a touch horrifying (but something we can learn from).
Nevertheless, Derek Clayton was truly an amazing runner. The peak of his career came when he ran an astonishing (at the time) World Record Marathon time of 2 hours, 8 minutes and 33 seconds in Antwerp, Belgium (1969); a time that still ranks him 3rd on the all-time Australian Marathon rankings - one of only five Australians ever to break 2.10 in the Marathon. Amazingly, nine days before this World Record, he had won a Marathon in Turkey (in less than ideal conditions) in the solid time of 2:17.26.
Along with this remarkable performance, Clayton was the first runner ever to break 2 hours and 10 minutes for the Marathon, achieving this when he convincingly won the 1967 Fukuoka Marathon. He also achieved many other outstanding results throughout his career, which always seemed like it could end at any moment:
"He underwent nine major operations – four on the Achilles tendons, two each on the knees and nose, and one on his heel." ('Running To The Top')
Wow. Not surprisingly he counted his surgeon, Dr. Kingsley-Mills, as a close friend.
It brings to mind some of the light hearted discussions that distance runners have, to pass the time, when on a long run together:
'Would you be prepared to go through or lose (insert scenario or body part) if it meant running a World Record or winning an Olympic Gold Medal?'
And I can say with some confidence that nearly all the runners I have ran with in the past would choose to go through what Clayton did if they could have his career and World Record.
RUNNER'S TRIBE PAYS OUR WRITERS & FILM MAKERS TO CREATE EXCITING & ENTERTAINING CONTENT. HELP SUPPORT THESE PROFESSIONALS AND JOIN RT PREMIUM NOW.
TO VIEW THIS CONTENT PLEASE SIGN-UP TO RUNNER'S TRIBE'S MEMBERS ONLY PREMIUM CONTENT. WE HAVE SOURCED THE WORLD'S TOP WRITERS AND FILM MAKERS TO DELIVER ANY ATHLETE, COACH, PARENT OR FAN THE ULTIMATE PORTAL FOR ATHLETICS EDUCATION, ENJOYMENT AND INSPIRATION.
$9.95 AUD Monthly ($6.59 USD)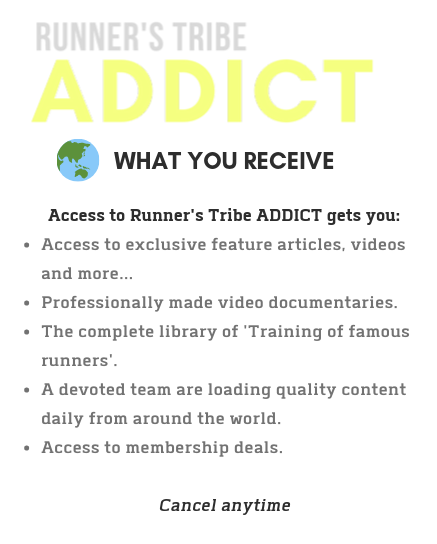 Yearly Plan (Worldwide) - BEST VALUE
$89.95 AUD Yearly ($59.56 USD)

$2.95 AUD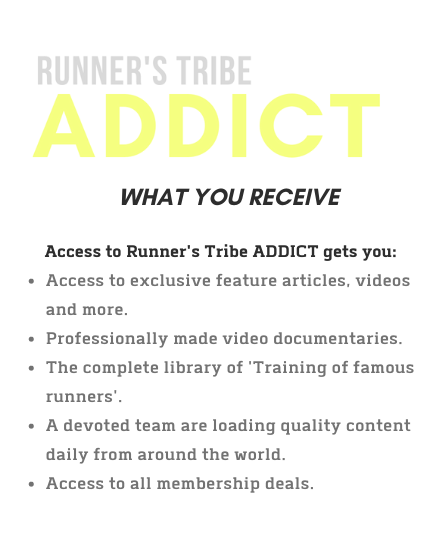 ALREADY A MEMBER? LOGIN BELOW