"Deeds' are his argument – not words, claims, hopes, estates or privileges." (Percy Cerutty)
"I hear and I forget. I see and I remember. I do and I understand." (Confucius)
Recently I observed a full day of athletics at the APS finals (Associated Public Schools of Victoria) Lakeside Stadium, Albert Park. I wasn't totally impartial nor did I have the luxury of purely spectating: I was there in my role as a Geelong Grammar coach (one of many). So I assisted, along with our other coaches, in making sure individuals and relay teams got to the start line warmed-up and on time, while watching as many races as I could that involved our athletes. There were some excellent performances and I enjoyed watching the younger generation battling it out on the track and field; but it also made me envious. Envious of them straining to the finish line, running scared, gasping for air, hands on knees, body full of lactic acid; The anticipation of the race, the joy of a good result and the post competition glow that includes the knowledge that there are many more competitions ahead, regardless of result.
I used to be in their shoes: nervous, anticipating, straining. And back then I was envious of the ex-athlete on the sidelines observing. They'd already gone through all the training, competing and associated nerves; they'd already gone through the blood, sweat and tears of it all, coming out the other end with their titles, medals, fast times and Australian singlets. Now they could just relax, kick-back and watch, while we, the athletes, smashed ourselves on the track. Of course, I was wrong.
RUNNER'S TRIBE PAYS OUR WRITERS & FILM MAKERS TO CREATE EXCITING & ENTERTAINING CONTENT. HELP SUPPORT THESE PROFESSIONALS AND JOIN RT PREMIUM NOW.
TO VIEW THIS CONTENT PLEASE SIGN-UP TO RUNNER'S TRIBE'S MEMBERS ONLY PREMIUM CONTENT. WE HAVE SOURCED THE WORLD'S TOP WRITERS AND FILM MAKERS TO DELIVER ANY ATHLETE, COACH, PARENT OR FAN THE ULTIMATE PORTAL FOR ATHLETICS EDUCATION, ENJOYMENT AND INSPIRATION.
$9.95 AUD Monthly ($6.59 USD)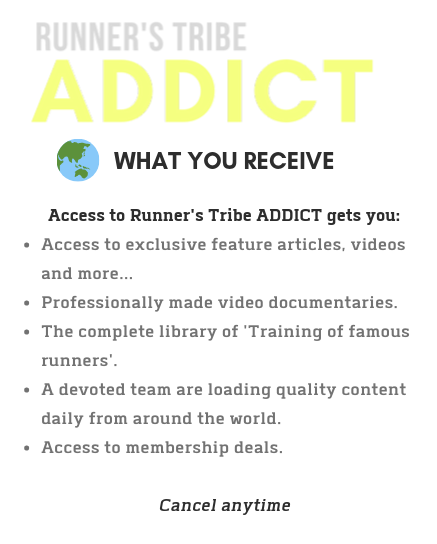 Yearly Plan (Worldwide) - BEST VALUE
$89.95 AUD Yearly ($59.56 USD)

$2.95 AUD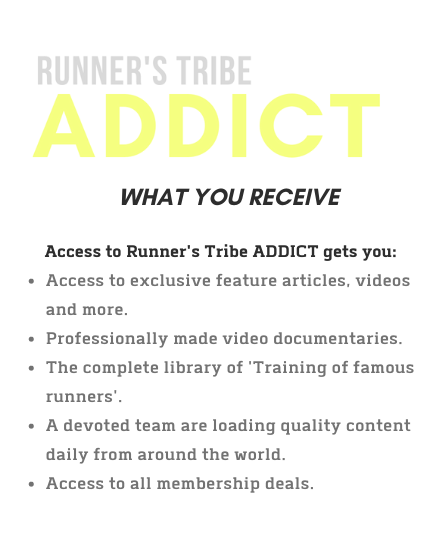 ALREADY A MEMBER? LOGIN BELOW