Being the year of Rio and the upcoming 31st Modern Olympic Games (Summer) I thought I would look back at the earliest versions of the Modern Games, starting way back in Athens, 1896. And to avoid boring you, I am only going to cherry-pick a few interesting stories related to the running events; things that you will almost certainly not get to see in Rio.
The obvious place to start is with Edwin Flack, 'The Lion of Athens', who, as many people already know, won both the 800 and 1500 metres at the first ever Modern Olympic Games, becoming Australia's first Olympic champion. Fast forward one hundred and twenty years, to our age of increasing specialisation, and this achievement is unlikely to be repeated in Rio. But that's not the interesting part. Going on with the generalist/specialist theme, what we will definitely not see in Rio is a track athlete also competing in the tennis, something which Flack did in Athens when he competed in both the singles and doubles events, losing, not surprisingly, both his first matches (Imagine the modern day equivalent: Gregson playing against Djokovic then racing the 1500m the next day!). Somehow – even though Flack and his British partner in the doubles lost their only match of the tournament – they received a bronze medal after getting a bye straight into the semi-final!1 Things have certainly changed. Ah, "these were innocent times" as old Grandma says with an American twang to her Grandson Connor in Little Britain USA.
But coming back to Flack... he also entered the Marathon, which is very common now among Olympic 800 and 1500 meter runners: NOT! And he nearly pulled off the win, leading at the 34km mark –  much to the dismay of the locals who threatened and abused him2, wanting their own man to win –  before collapsing and the locals getting their wish, as local man Spyridon Louis flew past on his way to becoming the first ever Olympic Marathon Champion. Unfortunately Flack didn't finish and, according to some reports (which may or may not be true) he was so delirious that he punched one of the locals who had tried to assist him.
RUNNER'S TRIBE PAYS OUR WRITERS & FILM MAKERS TO CREATE EXCITING & ENTERTAINING CONTENT. HELP SUPPORT THESE PROFESSIONALS AND JOIN RT PREMIUM NOW.
TO VIEW THIS CONTENT PLEASE SIGN-UP TO RUNNER'S TRIBE'S MEMBERS ONLY PREMIUM CONTENT. WE HAVE SOURCED THE WORLD'S TOP WRITERS AND FILM MAKERS TO DELIVER ANY ATHLETE, COACH, PARENT OR FAN THE ULTIMATE PORTAL FOR ATHLETICS EDUCATION, ENJOYMENT AND INSPIRATION.
$9.95 AUD Monthly ($6.59 USD)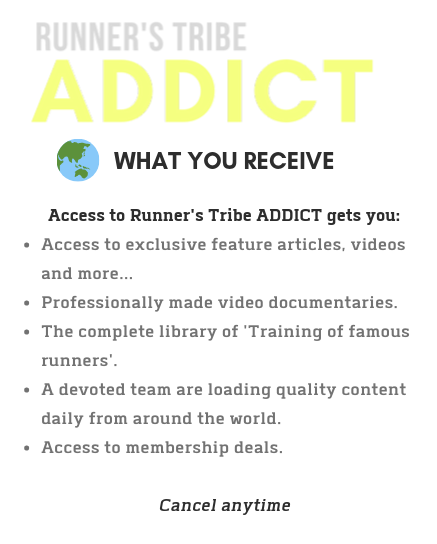 Yearly Plan (Worldwide) - BEST VALUE
$89.95 AUD Yearly ($59.56 USD)

$2.95 AUD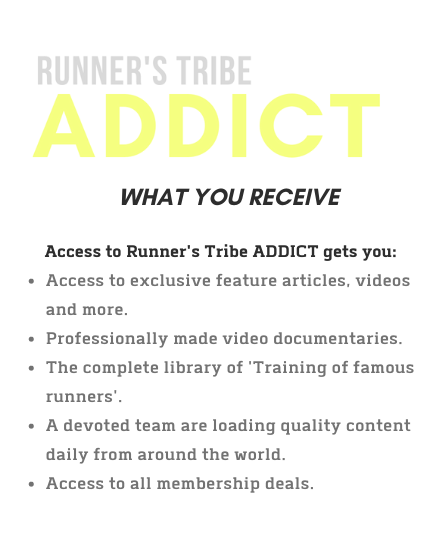 ALREADY A MEMBER? LOGIN BELOW