Runner's Tribe caught up with one of the world's leading ultra runners, Jeff Browning. Below is some seriously epic training snippets and advice from the winner of 30 ultra races.
Age: 48
Weight: 140
Currently resisding: Bozeman, Montana
Career highlight to date: Ranked five times in the Top Ten of Ultrarunning Magazine's North American Ultrarunner of the Year (runner up to Jim Walmsley twice) and ranked 3rd in Ultrarunning Magazine's North American Ultrarunner of the Decade (2010-2019). He holds The Double record for the fastest combined times of Western States 100 & Hardrock 100 a mere 19 days apart. He has finished over 120 ultra marathons in his 20-year career, racking up over 30 career ultra wins — including 21 wins in the 100-mile distance.
Sponsors: Patagonia, Altra Footwear, Gu Energy Labs, ProTec Athletics, Squirrel's Nut Butter Anti-Chafe, HVMN, Vespa, Suunto, Trail Butter, Rudy Project
To read this feature and loads more, sign up to Runner's Tribe ADDICT.
We have sourced the world's top writers and filmmakers to deliver any athlete, coach, parent or fan the ultimate portal for athletics education, enjoyment and inspiration. See for yourself at Runner's Tribe ADDICT. 
$9.95 AUD Monthly ($6.59 USD)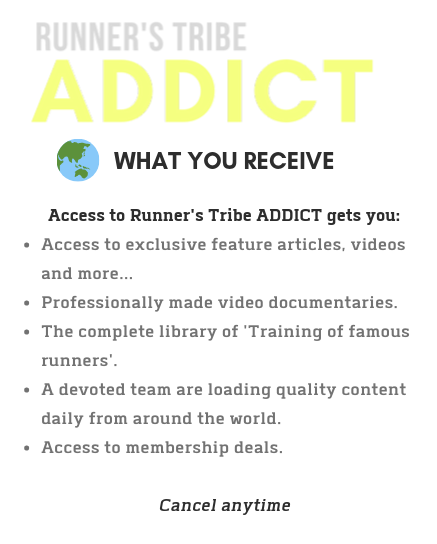 Yearly Plan (Worldwide) - BEST VALUE
$89.95 AUD Yearly ($59.56 USD)

$2.95 AUD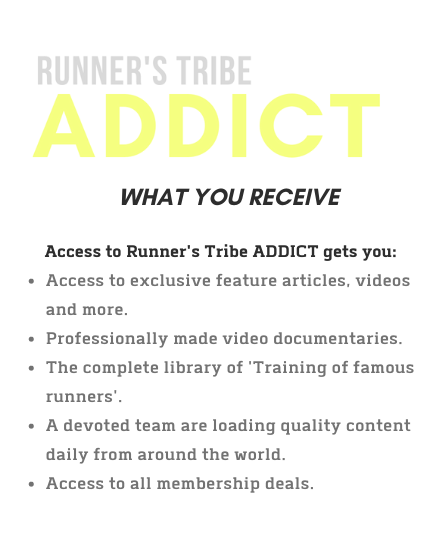 ALREADY A MEMBER? LOGIN BELOW