Dreams and nightmares are conflicting phenomena. One is what we endeavour for, the reason for the toil; the other is simply what we hope never takes place, the dreaded disaster. In running, they are untamed beasts, bestowed with unbridled power, wilfully determining the fates of those brave enough to throw their hat in the ring. It is the nightmares, which become the creators of fear, of the moments cast in the shadow of bleak and brutal despair. It is the truth and possibility embedded in nightmares that renders running such a precarious pursuit; it is true that running can be cruel. Standing atop London's iconic Tower Bridge, Josh Harris understood the candour of this statement.
Emblazoned on a ceiling of unabated blue, the sun beamed down expectantly on the mighty River Thames. The noise from the crowd lining the city's ancient streets rose and fell with zealous gusto. The 2017 World Championship marathon was preparing to embark on its meandering journey. For many, the day would witness their success, their reward at the end of a long road of sacrifice. However, for one runner, things would be different. On that day, Josh Harris would simultaneously live both his dream and nightmare.
What went wrong? Why did he choose to run? And, where to now? This is his story.
Josh Harris has always been someone to do things others might think are odd. It started with a small loop around his backyard. As a boy, he would hurtle around the makeshift track, and then check his time, before repeating the imaginary race – a relentless pummelling. It was the wild and unruly initiation of a future marathoner. "I just loved running," he said simply.
Steadily he clambered his way toward the top. Australian junior medals over the steeplechase foreshadowed his steady rise to longer distances. A Beer Mile world record preceded unconventional Australian records over 25,000m and 30,000m on the track. Before long, it was time to tackle the marathon. "It was terrible," he said, reflecting on his first attempt at the historic footrace. "The last hour was the worst hour of running in my life. It's horrible. You can't do anything, you're running so slow and that is all you can do. You're in so much pain and you just want it to be done." Nevertheless, he would return.
Entering 2017, Harris was experiencing an unmistakeable upswing in performance. A 10,000m personal best at the Zatopek meeting indicated a fast marathon was on the cards. Lake Biwa swiftly became the goal and running for Australia at the world championships became the dream. "Training went really well leading in. I had the best block of my life," he said. "I certainly believed I could run the qualifier."
RUNNER'S TRIBE PAYS OUR WRITERS & FILM MAKERS TO CREATE EXCITING & ENTERTAINING CONTENT. HELP SUPPORT THESE PROFESSIONALS AND JOIN RT PREMIUM NOW.
TO VIEW THIS CONTENT PLEASE SIGN-UP TO RUNNER'S TRIBE'S MEMBERS ONLY PREMIUM CONTENT. WE HAVE SOURCED THE WORLD'S TOP WRITERS AND FILM MAKERS TO DELIVER ANY ATHLETE, COACH, PARENT OR FAN THE ULTIMATE PORTAL FOR ATHLETICS EDUCATION, ENJOYMENT AND INSPIRATION.
$9.95 AUD Monthly ($6.59 USD)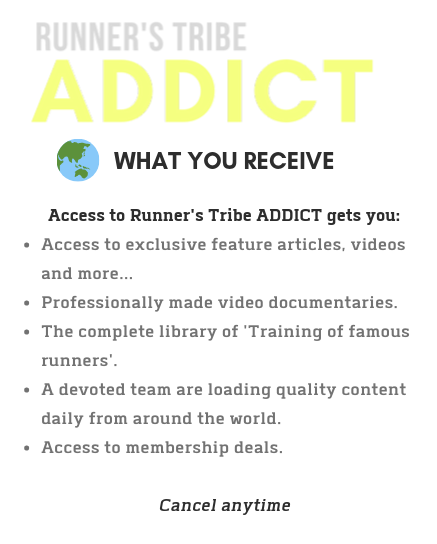 Yearly Plan (Worldwide) - BEST VALUE
$89.95 AUD Yearly ($59.56 USD)

$2.95 AUD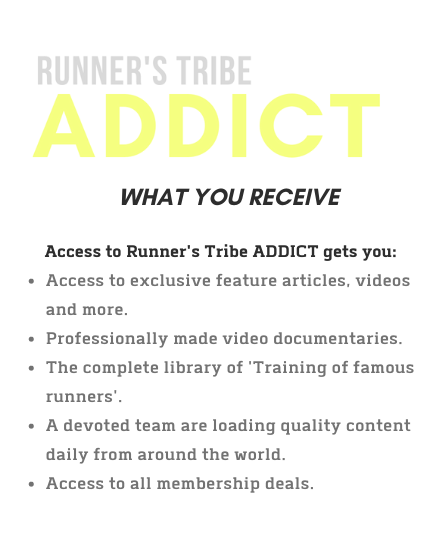 ALREADY A MEMBER? LOGIN BELOW