On the start line amidst the shadows of descending dusk, Keely Small stood in the wings of history. Her head held aloft, arms slightly parted from her body, her eyes stared fiercely ahead, unblinking and determined. She was only fifteen. For this fleeting moment, she was simply the talented junior, the girl in a woman's race. Minutes later, she would become much more. Like a young lioness of the track, she stalked her prey, poised and patient, before pouncing, unleashing an unstoppable barrage of unbridled power. Her time – 2:01.46 for 800 metres – stunned the Canberra crowd and sent a shockwave through the athletics community. She had toppled Olympians and the best in the nation, propelling herself to the top of the junior world. Her time broke the 'unbreakable' national under-18 record previously held by Georgie Clarke, whilst also emphatically stamping her claim on the open ranks. One year later and she is in the final hours before her debut senior championship – a home Commonwealth Games.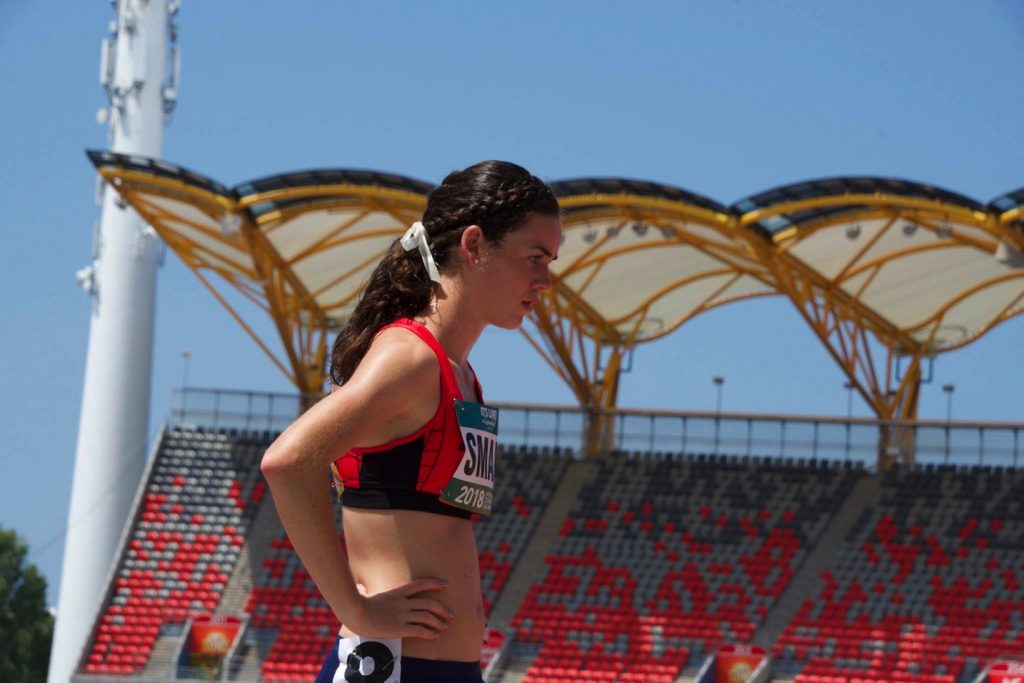 Reflecting back on that historic evening – March 11 2017 – it is easy to narrow the focus to this one earth-shattering feat. Indeed, it was unprecedented, prodigiously magnificent. However, what was equally remarkable was her unabated progression in the preceding weeks. Only one month earlier, she was victor in the Hunter Track Classic B-race, a career highlight, comically paling in comparison with what was to follow. Therefore, when it dawned on her that she had just won the biggest domestic race of the year outside the national championship, the shock was overwhelming. "I can't believe it…I honestly can't believe it," were her first words, uttered immediately after. Even now, the moment is colossus. "I felt unstoppable," she said. "Crossing the line was a moment of pure joy." It was a once in a generation performance; it was the emergence of a superstar. Nevertheless, questions linger, who is she? And, how good can she be? This is her story.
From Keely's first steps, it was apparent that physical prowess was an innate quality. It would be reasonable even to suggest she was born to run, though this is not where she first tasted sporting glory. This was reserved for the pool. Upon taking up swimming aged ten, it was only a matter of months before she scaled the rungs to the national stage. However, this path petered out soon after its inception. During this same year, a local coach witnessed something special in her running, so he introduced her to the track. Her talent was clearly perceptible and it did not take long to uncover its impressive immensity, and thus her journey to becoming one of Australia's greatest juniors of all-time commenced.
RUNNER'S TRIBE PAYS OUR WRITERS & FILM MAKERS TO CREATE EXCITING & ENTERTAINING CONTENT. HELP SUPPORT THESE PROFESSIONALS AND JOIN RT PREMIUM NOW.
TO VIEW THIS CONTENT PLEASE SIGN-UP TO RUNNER'S TRIBE'S MEMBERS ONLY PREMIUM CONTENT. WE HAVE SOURCED THE WORLD'S TOP WRITERS AND FILM MAKERS TO DELIVER ANY ATHLETE, COACH, PARENT OR FAN THE ULTIMATE PORTAL FOR ATHLETICS EDUCATION, ENJOYMENT AND INSPIRATION.
$9.95 AUD Monthly ($6.59 USD)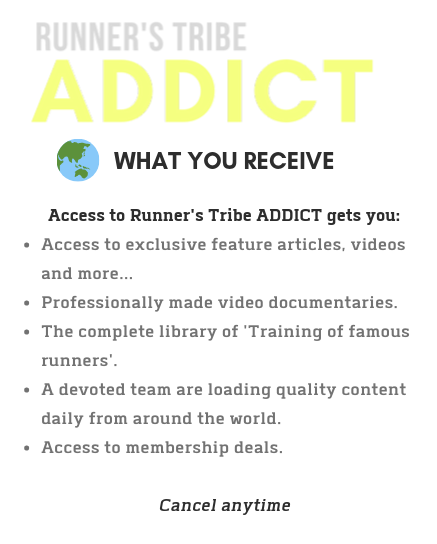 Yearly Plan (Worldwide) - BEST VALUE
$89.95 AUD Yearly ($59.56 USD)

$2.95 AUD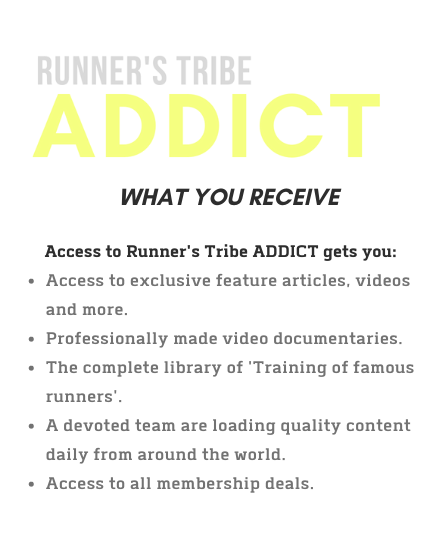 ALREADY A MEMBER? LOGIN BELOW