By Mark Tucker - Runner's Tribe
"I've always envied people who sleep easily. Their brains must be cleaner, the floorboards of the skull well swept, all the little monsters closed up in a steamer trunk at the foot of the bed."  (David Benioff, City of Thieves)
Most of us have had it drummed into us how important sleep is. This is, ironically, why it can be so damn hard to get enough of it. We worry that we aren't sleeping the magical number of hours recommended by 'experts' and that what we do get isn't quality enough. We can become obsessive to the point of going to bed at the exact same time every night in a perfectly dark and silent room with ear plugs and eye mask, along with a sleeping tablet nearby if needed. And yes, I am talking from experience. Apart from the weeks following the arrival of my first child, the worst I ever slept was when I was running and racing competitively.
Now that may seem quite strange when you consider I was running up to 170km a week and thus I would be assumed to be extremely tired at the end of each day. But I wasn't tired. And the reason I didn't get much sleep was because I cared too much about it. I 'knew' I needed good sleep to recover and become a faster runner. That was the problem. Now that I have stopped racing, I have stopped caring as much about sleep. I sleep much better.
Back in the day I considered six to seven hours of sleep a good night and on some international trips there would inevitably be a few days in a row where I would only get a few hours of sleep. In total. There would also be times where I would complete a massive training week while only averaging four or five hours of sleep per night. Nevertheless, I always made sure I lay in bed, mostly with my eyes closed, for 8-9 hours, reading or just lying still. And I always felt I rested enough regardless of not getting anywhere near the amount of sleep I thought I needed and that was recommended as the right amount.
"Sleep, those little slices of death — how I loathe them." (Edgar Allan Poe)
It was in America, confronted with loud noise, jet lag and a foreign environment, that I got into the habit of wearing silicone ear plugs every night which continued for the next 15 years until I finally broke the routine a couple of years back and slept without ear plugs for the first time in ages. And it was in America that sleeping tablets became a good friend, even getting to a stage where I was having one or two a night for extended periods of time. Thankfully, I was able to gradually cut this down to a quarter of a tablet taken on rare occasions.
Continuing with the American theme, there have been two much publicised cases of elite runners who have gone on record about their chronic insomnia, Bobby Curtis and Tera Moody. Curtis, a former 5000m NCAA champion with a 27.24 for 10,000m and a 2.11 Marathon to his name, had many years where he obsessed about sleep, specifically his lack of it, with night after night of little or no sleep, until finally, after an exhaustive search to cure his insomnia, he found some simple advice on one of his Internet searches that led to him sleeping significantly better from that day forward. The advice was to basically stop worrying about it and to just keep with his daily routine regardless of how much sleep he got the night before. 1
RUNNER'S TRIBE PAYS OUR WRITERS & FILM MAKERS TO CREATE EXCITING & ENTERTAINING CONTENT. HELP SUPPORT THESE PROFESSIONALS AND JOIN RT PREMIUM NOW.
TO VIEW THIS CONTENT PLEASE SIGN-UP TO RUNNER'S TRIBE'S MEMBERS ONLY PREMIUM CONTENT. WE HAVE SOURCED THE WORLD'S TOP WRITERS AND FILM MAKERS TO DELIVER ANY ATHLETE, COACH, PARENT OR FAN THE ULTIMATE PORTAL FOR ATHLETICS EDUCATION, ENJOYMENT AND INSPIRATION.

$9.95 AUD Monthly ($6.59 USD)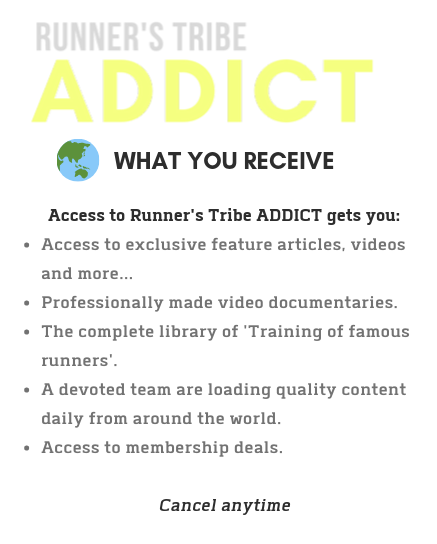 Yearly Plan (Worldwide) - BEST VALUE
$89.95 AUD Yearly ($59.56 USD)

$2.95 AUD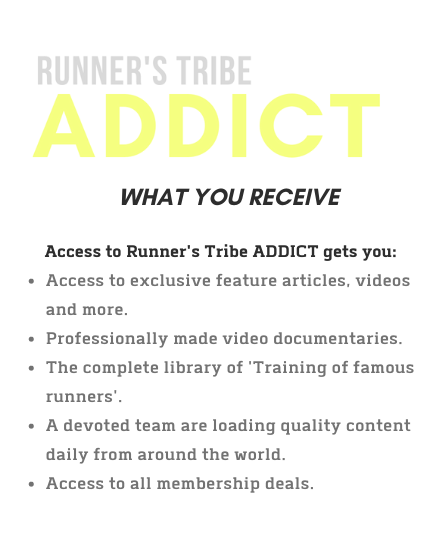 ALREADY A MEMBER? LOGIN BELOW