A column by David McNeill - Runner's Tribe
Netflix and Chill. While it's still a relatively recent phenomenon to the rest of the world, it's been the old adage of serious runners for as long as running has been a professional sport. Perhaps not always Netflix, and perhaps not the same connotation of the word "chill" as others make of it's meaning, but nonetheless an excuse to avoid the effort and fatigue associated with leaving the couch to engage in life outside of running. It is but one of the characteristics of a serious (or not so serious) runner that has the capacity to impact one's relationships with others.
For the hobby jogger, weekend warrior, and serious athlete, there are many elements of life outside of running that are at least in part affected by running. And for the friend, family member, or significant other who shares in a runner's life, the all-encompassing impact of running can become a source of resentment, with the resentment going both ways. I've nearly seen out my 20s now - a time when relationships around me have formed, solidified, broken apart, and then been sought in others. I've seen many a runner and non-runner torn apart by both selfishness and misunderstanding. I've guiltily watched on as fellow runners have abandoned running; bowing to the social pressures imposed by family to focus on more serious pursuits (I say guiltily, as I've been fortunate to never have that pressure from my own family). Common themes tend to characterise the misunderstanding that can brew between runners and non-runners. But it is rare that blame lies exclusively with one side.
Given the common themes, how is it possible for runners and non-runners to level with each other and find balance in each other's peculiarities? Or should runner's resort to confiding only in runners, and should non-runners ward off being drawn into the self-fulfilling, often one-dimensional runner's life? Certainly, it can be done. And how it is done may just make you a better runner, or a better non-runner!
RUNNER'S TRIBE PAYS OUR WRITERS & FILM MAKERS TO CREATE EXCITING & ENTERTAINING CONTENT. HELP SUPPORT THESE PROFESSIONALS AND JOIN RT PREMIUM NOW.
TO VIEW THIS CONTENT PLEASE SIGN-UP TO RUNNER'S TRIBE'S MEMBERS ONLY PREMIUM CONTENT. WE HAVE SOURCED THE WORLD'S TOP WRITERS AND FILM MAKERS TO DELIVER ANY ATHLETE, COACH, PARENT OR FAN THE ULTIMATE PORTAL FOR ATHLETICS EDUCATION, ENJOYMENT AND INSPIRATION.
$9.95 AUD Monthly ($6.59 USD)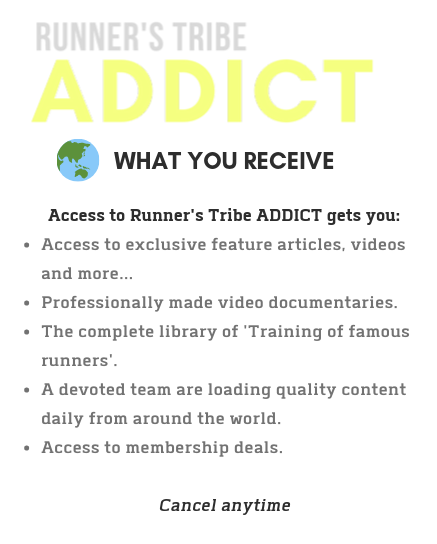 Yearly Plan (Worldwide) - BEST VALUE
$89.95 AUD Yearly ($59.56 USD)

$2.95 AUD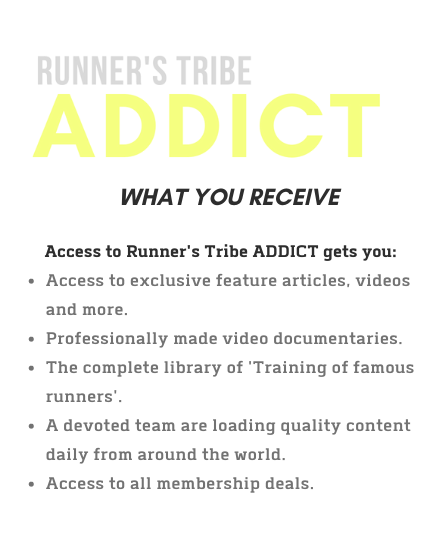 ALREADY A MEMBER? LOGIN BELOW