'Running With The Rage (against the machine)' A Column By Mark Tucker
"It has to start somewhere, it has to start sometime
what better place than here, what better time than now?"
(Rage Against The Machine)
These are the type of song lyrics I loved listening to in the days leading up to a race: motivational, strong, positive and loud. Not so much right before a race – when adrenaline was already high and anymore risked pushing me over the optimal bell curve edge – but in the days, weeks and months leading up to a race, when anything that could combine to both entertain and motivate was greatly appreciated.
"Now I got no patience, so sick of complacence!" (Rage Against The Machine)
I never raced or trained with headphones on, music pumping, but research suggests maybe I should have. Studies have shown that music can significantly boost endurance and performance in distance runners. Dr. Coastas Karageoghis (in his book: Inside Sport Psychology, written with Peter Terry) claims that as much as fifteen percent can be added to your running performance if you listen to music while running. However, it comes with a caveat: if you mostly 'associate' when you run, so focus on your body and how you are feeling, then you are unlikely to experience much benefit. The good news is that if you mostly 'disassociate' when you run, so think of other things outside of your body, then you will most likely experience a significant improvement to performance. This basically means that elite runners are unlikely to get much benefit – notorious for being associative – but happily, the majority of non-elite runners will most likely receive a boost from the music/running combo.
In two studies from the noughties that focused on music tempo and exercise performance, it was found that music in general improved performance, but the tempo of music was only significant in one of the studies.
In a 2005 British study, a group of untrained men and women were divided into three groups – no music; low beats per minute music; high beats per minute music – and were told to ride on stationary bikes (with no further instruction). While there was no significant difference found between the music groups, the non music group performed significantly poorer than both groups who listened to music. Interestingly, their perceived level of effort was also reported to be higher than both music groups.
RUNNER'S TRIBE PAYS OUR WRITERS & FILM MAKERS TO CREATE EXCITING & ENTERTAINING CONTENT. HELP SUPPORT THESE PROFESSIONALS AND JOIN RT PREMIUM NOW.
TO VIEW THIS CONTENT PLEASE SIGN-UP TO RUNNER'S TRIBE'S MEMBERS ONLY PREMIUM CONTENT. WE HAVE SOURCED THE WORLD'S TOP WRITERS AND FILM MAKERS TO DELIVER ANY ATHLETE, COACH, PARENT OR FAN THE ULTIMATE PORTAL FOR ATHLETICS EDUCATION, ENJOYMENT AND INSPIRATION.
$9.95 AUD Monthly ($6.59 USD)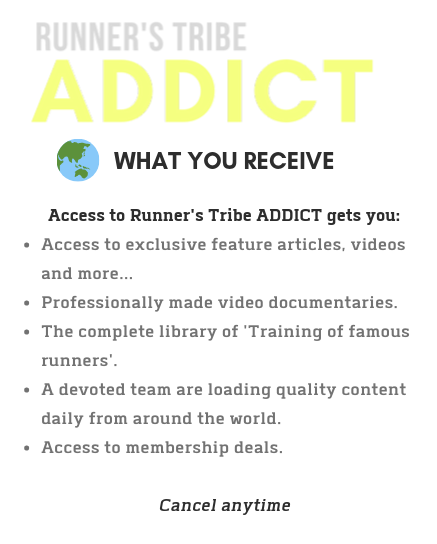 Yearly Plan (Worldwide) - BEST VALUE
$89.95 AUD Yearly ($59.56 USD)

$2.95 AUD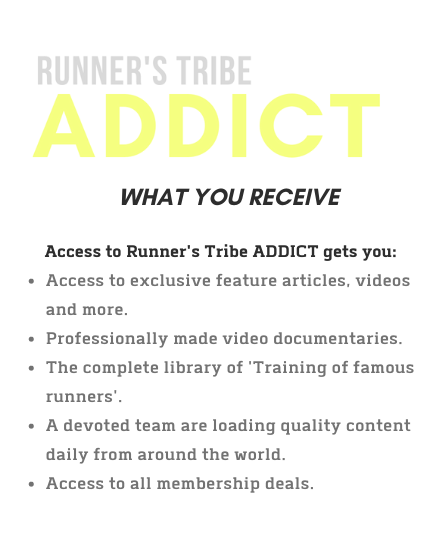 ALREADY A MEMBER? LOGIN BELOW