Training Diaries: to write or not to write? - A column by Mark Tucker
"I would consider my diary serves the same purpose as going for a walk or a run. They are all physical ways of clearing a mental landscape." (Chet Faker)
I recently visited the house I grew up in to collect all of my old training diaries. I had planned to have a quick read through before taking them all home to ultimately get some material for this piece. I couldn't do it. As I flicked through the numerous pages all I could do was shake my head at this person who apparently used to be me.
I found a young, extreme, obsessive, naïve and selfish person taking himself too seriously (some might say there is still some residue remaining!). On the flip side I also found someone highly motivated, ambitious and analytical who just lacked the crucial insight that comes from life experience.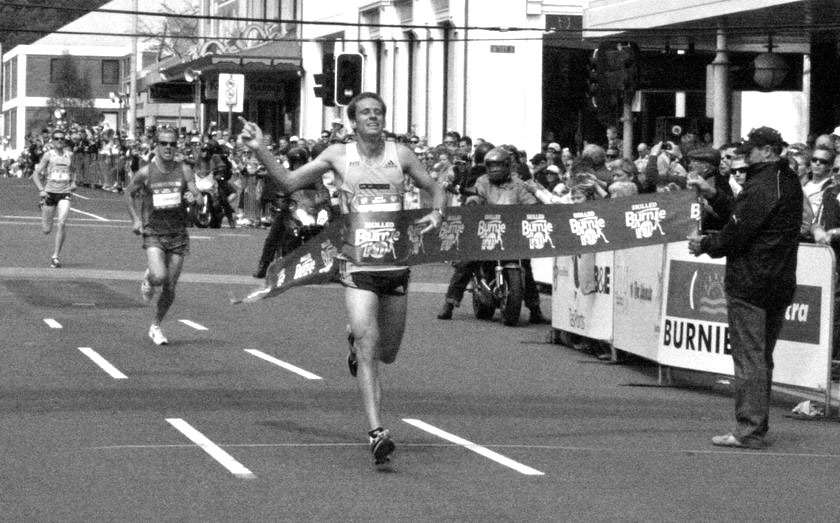 And to be fair to this person, the training diary was not a true reflection of who they really were, just an amplified version (who probably wouldn't be a big fan of the person currently writing this, amazed at their lack of athletic ambition while still under the age of 40...).
Anyway, I forced myself to take one training diary home, from when I was still in Year 12. My first ever training diary. At least I would now have an excuse if I didn't like some of what was written; I was still in High school…
Thankfully, the writing stuck mainly to training and racing and hadn't as yet wandered over into a life diary, as it would later on…
"To live one's life is hard enough. Why write down all the misery? It would resemble nothing more than the inventory of a torture chamber." (Franz Liszt, Hungarian composer, when asked why he didn't keep a diary)
And now, without setting out to, this is taking on the feel of an open diary entry! So onto my main question…
Why have a training diary? Will writing down the minutiae of each day and training session – times, weather, mood, how you felt, who you ran with, what you ate, how you slept, etcetera etcetera – help you achieve your running goals? Improve your life in anyway? Be interesting to look back on at a later date? Be entertaining to read? Possibly...
"I never travel without my diary. One should always have something sensational to read in the train." (Oscar Wilde)
And many runners over the years have found numerous benefits in keeping a regular training diary. But arguably the greatest benefit in having a written record of your training is that you can look back over it to ultimately improve your future performance.
RUNNER'S TRIBE PAYS OUR WRITERS & FILM MAKERS TO CREATE EXCITING & ENTERTAINING CONTENT. HELP SUPPORT THESE PROFESSIONALS AND JOIN RT PREMIUM NOW.
TO VIEW THIS CONTENT PLEASE SIGN-UP TO RUNNER'S TRIBE'S MEMBERS ONLY PREMIUM CONTENT. WE HAVE SOURCED THE WORLD'S TOP WRITERS AND FILM MAKERS TO DELIVER ANY ATHLETE, COACH, PARENT OR FAN THE ULTIMATE PORTAL FOR ATHLETICS EDUCATION, ENJOYMENT AND INSPIRATION.

$9.95 AUD Monthly ($6.59 USD)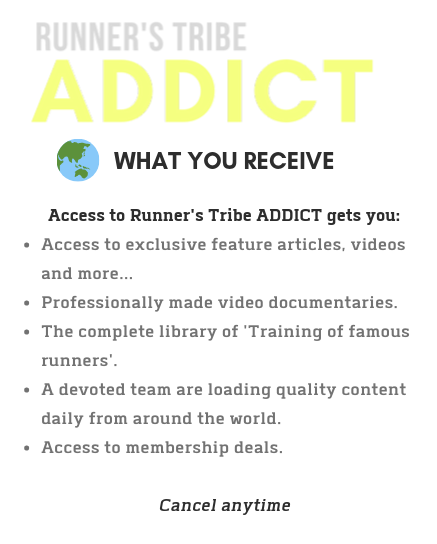 Yearly Plan (Worldwide) - BEST VALUE
$89.95 AUD Yearly ($59.56 USD)

$2.95 AUD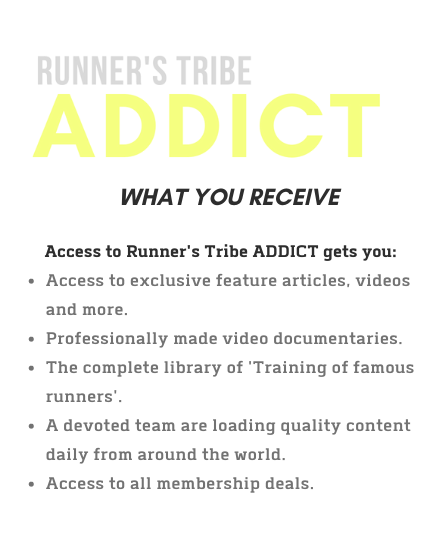 ALREADY A MEMBER? LOGIN BELOW