WHAT I THINK ABOUT WHEN I THINK ABOUT FOOD | A COLUMN BY DAVID MCNEILL
At the risk of being condescending, and calling all runners control freaks, my experience is that habitual runners (from the hobby joggers to the Olympic medalists) share qualities of being perfectionist, pedantic, meticulous, and non-compromising. Broad generalisation, I know. But all positive attributes to have when kept in check - capable of breeding consistency: the hallmark of a successful and happy runner. I too find the term control freak a little harsh, but for lack of a better term, it will do. As champion 1500m runner Jenny Simpson of the USA said, "where my job begins and where my job ends is a very fluid thing. It's my life". Running is my life too, and on that note, I will admit to being a mild control freak. For some runners, the extent to which their life revolves around running goes only so far as ensuring they can get their 30min run in, 5 times a week. For others, running can strictly dictate when you go to bed, when you say no to social occasions, say no to alcohol, say no to relationships. And perhaps most commonly, running can dictate what we eat. And while many aspects of my own life revolve around running, food is not one of them. In true Melbournian fashion, there is an aspect of my life that revolves around food, all of its own accord.
As a runner, food is the topic I most commonly get quizzed about. "Do you watch what you eat?" "What do you eat after workouts?" "How many calories do you consume each day?" And since I am a vegetarian, the question that proves the bane of my existence, "where do you get your protein from?" I have rehearsed my answers as many times as I've been asked the questions, and rarely have I said what I really think. When asked about food, I talk about food as the people who ask me the questions expect me to answer them. But in reality, it's not what I think about when I think about food.
RUNNER'S TRIBE PAYS OUR WRITERS & FILM MAKERS TO CREATE EXCITING & ENTERTAINING CONTENT. HELP SUPPORT THESE PROFESSIONALS AND JOIN RT PREMIUM NOW.
TO VIEW THIS CONTENT PLEASE SIGN-UP TO RUNNER'S TRIBE'S MEMBERS ONLY PREMIUM CONTENT. WE HAVE SOURCED THE WORLD'S TOP WRITERS AND FILM MAKERS TO DELIVER ANY ATHLETE, COACH, PARENT OR FAN THE ULTIMATE PORTAL FOR ATHLETICS EDUCATION, ENJOYMENT AND INSPIRATION.

$9.95 AUD Monthly ($6.59 USD)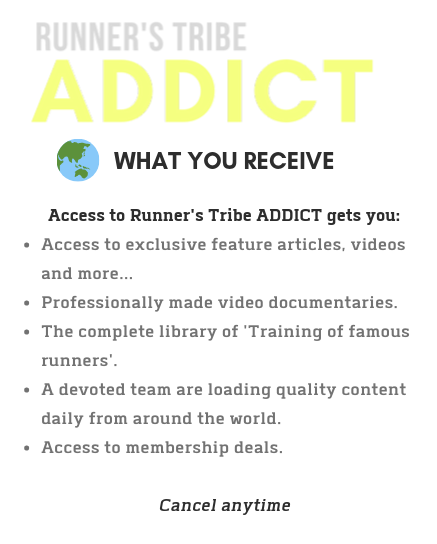 Yearly Plan (Worldwide) - BEST VALUE
$89.95 AUD Yearly ($59.56 USD)

$2.95 AUD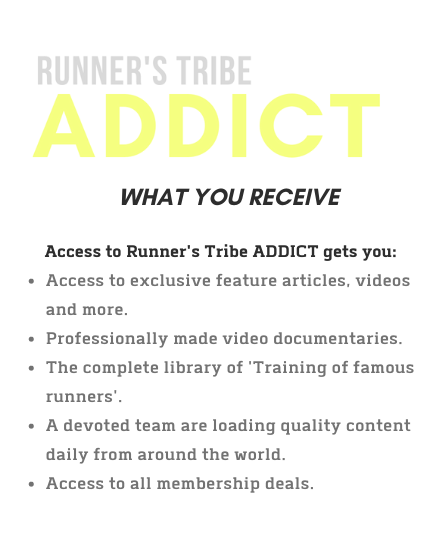 ALREADY A MEMBER? LOGIN BELOW