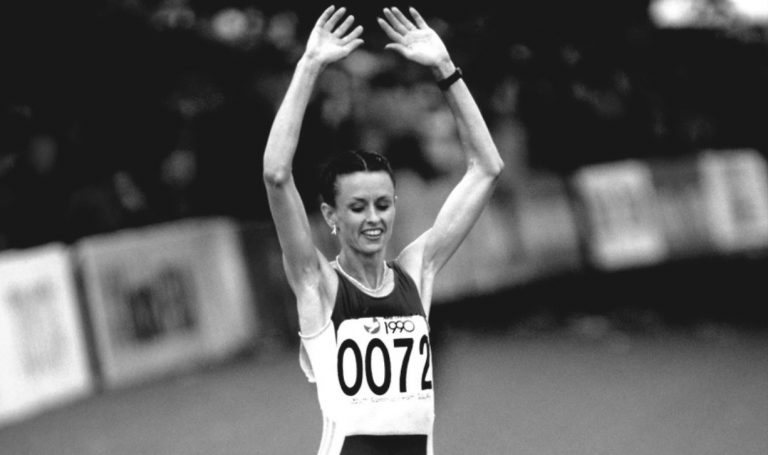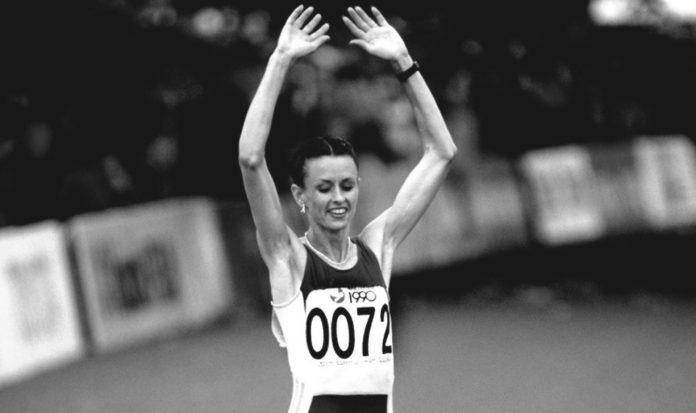 "There are lots of elements to running a successful marathon and I'll bet insights into them are woven throughout all of the interviews in this book!"  – Lisa Ondieki from Australian Marathon Stars
© 2021 Runner's Tribe, all rights reserved.
Lisa Ondieki certainly rates as Australia's top female marathoner, her 1988 Olympic silver medal in Seoul comfortably over-riding the fact that Benita Willis's personal best is almost a minute-and-a-half faster.  
Ondieki is pure class, a big time championship performer, the only Australian ever to place in an Olympic Games marathon. Some of her career highlights include:
1988 Seoul Olympics marathon silver medal.

Gold medals at the 1986 Edinburgh and 1990 Auckland Commonwealth Games marathons.

Winning and setting a new course record in the 1992 New York City Marathon.

Personal best: 2 hrs 23 mins 51 secs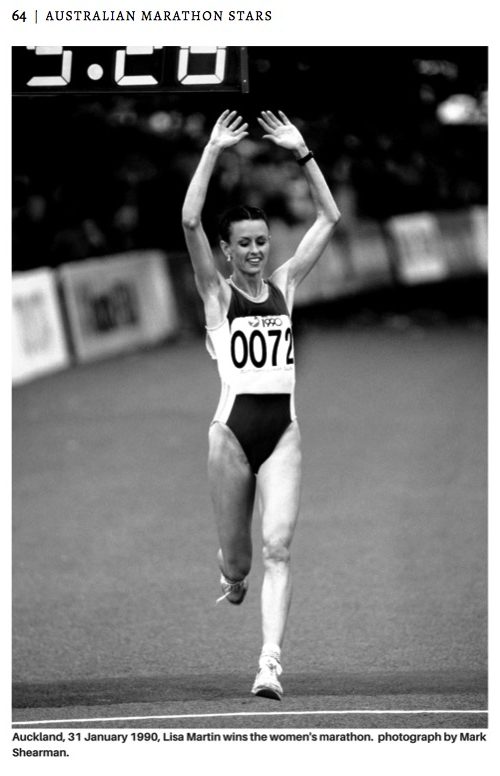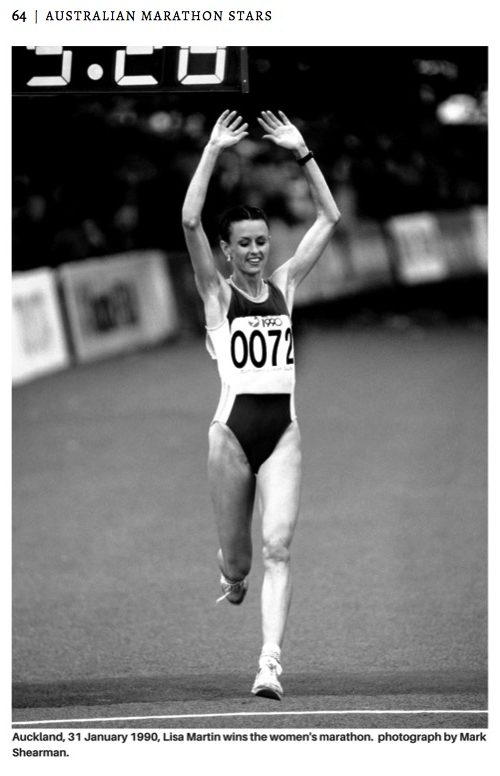 Hardcore Track
"My favourite session was a repeat 400 metres run on the track in spikes. I'd do 20 to 40 of them with a 30 second rest" – Lisa Ondieki from Australian Marathon Stars
Ondieki completed three track sessions per week on average.  On top of that her weekly mileage averaged around the 190-225km mark. Incredible intensity and mileage, of that there is no doubt.
Ondieki wired her life to run fast.  Even on her rest days, she would still cover approximately 30km. Her hard days, somewhat more.
"The sacrifices were worth it because of the wealth of experiences I had as a world class marathoner" – Lisa Ondieki
Advice from the Top Guns
"There were times in my career when I needed all the help I could get and Canberra was the one place in the world where I could get it." – Lisa Ondieki
Ondieki was coached by famed Aussie coach, Richard Telford. During her career Ondieki also sought guidance from Australian stars such as Rob de Castella. Her training base in Canberra gave Ondieki access to the best minds in the country.
Speaking about Deeks:
"His terrific sense of humour lightened up the tough job of training day in day out. Rob is a great ambassador for Australia and will always have my highest admiration."
For the full Lisa Ondieki story and much more check out Australian Marathon Stars…