Training of Robert de Castella
"To break the (Australian) record requires an athlete with a number of very specific attributes. Firstly, they need to have the right physiology and ability. Secondly, they need to avoid injuries. And thirdly, they need to be tough and committed enough to go overseas and race like buggery. Cross-country, road races and European races. A lot of hard racing is vital." – Rob de Castella
All the below information about the training of Robert de Castella was taken from the below two sources: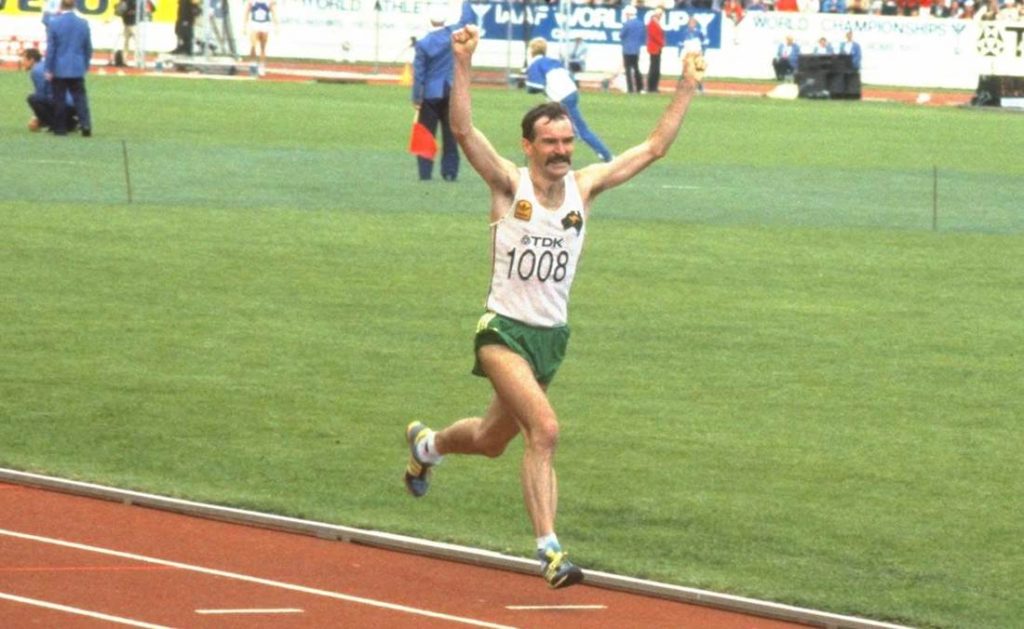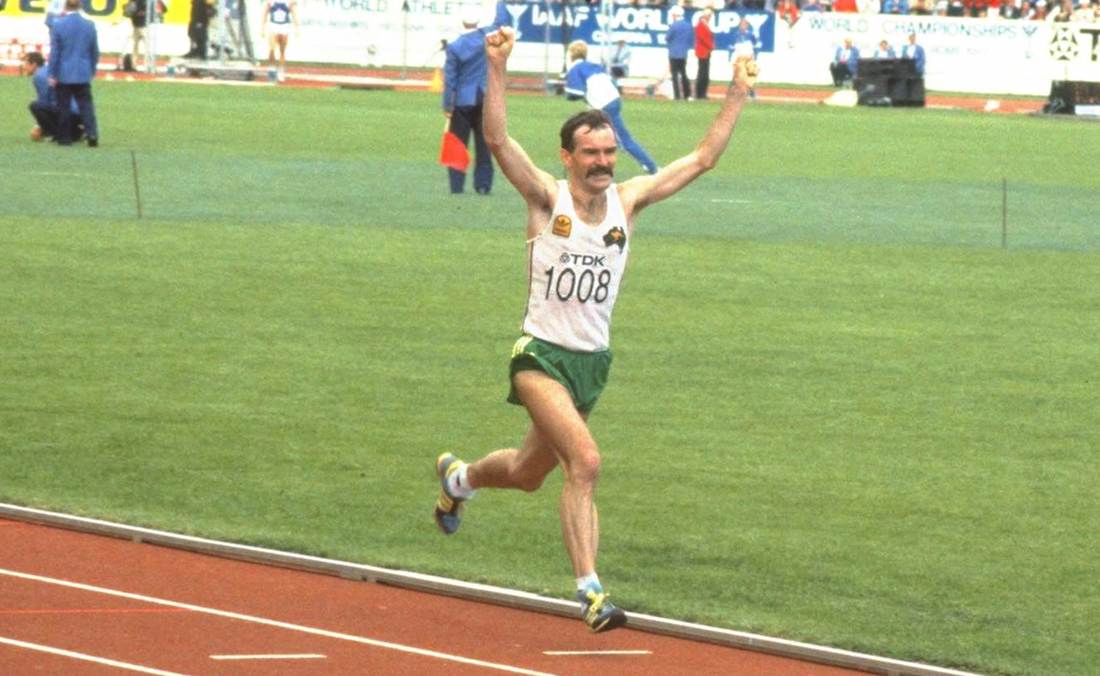 ---
Profile
Date of birth: February 27th, 1957, Australia
Former World record holder for the marathon with a time of 2:08:18
1983 World championship gold medal for the marathon
1982 and 1986 Commonwealth Games gold medal for the marathon
1977 – won the Sydney City to Surf in 41′ 12″
1979 – won the Victorian Championship in 2h 14'44" and the Australian marathon title in 2h 13'23"
1980 – 10th in the 1980 Summer Olympics marathon in Moscow, 2h 14'31"; 8th at the Fukuoka Marathon in 2h 10'44"
1981 – won the Fukuoka Marathon in 2h 08'18" (world record from 1981 to 1984)
1981 – won and set fastest time of 40'08" in City to Surf, Sydney. (this time bettered in 1991)
1982 – won the 1982 Commonwealth Games marathon in Brisbane in 2h 09'18"
1983 – won the Rotterdam Marathon in 2h 08'37"
1983 – won the 1983 World Championships in Athletics marathon in Helsinki in 2h 10'03"
1984 – 5th in the Olympic Marathon in Los Angeles
1984 – 3rd in the Chicago Marathon in 2h 09'09"
1985 – 3rd in the Chicago Marathon in 2h 08'48"
1986 – won the 1986 Commonwealth Games marathon in Edinburgh in 2h 10'15"
1986 – won the Boston marathon in 2h 07'51" (personal best)
1987 – won the Great North Run in 1h 02'04"
1988 – 4th in the Tokyo International Marathon in 2h 08'49"
1988 – 8th in the 1988 Summer Olympics marathon in Seoul
1990 – 13th in the 1990 Commonwealth Games marathon
1991 – won the Rotterdam Marathon in 2h 09'42"
1992 – finished 26th in Olympic Marathon, Barcelona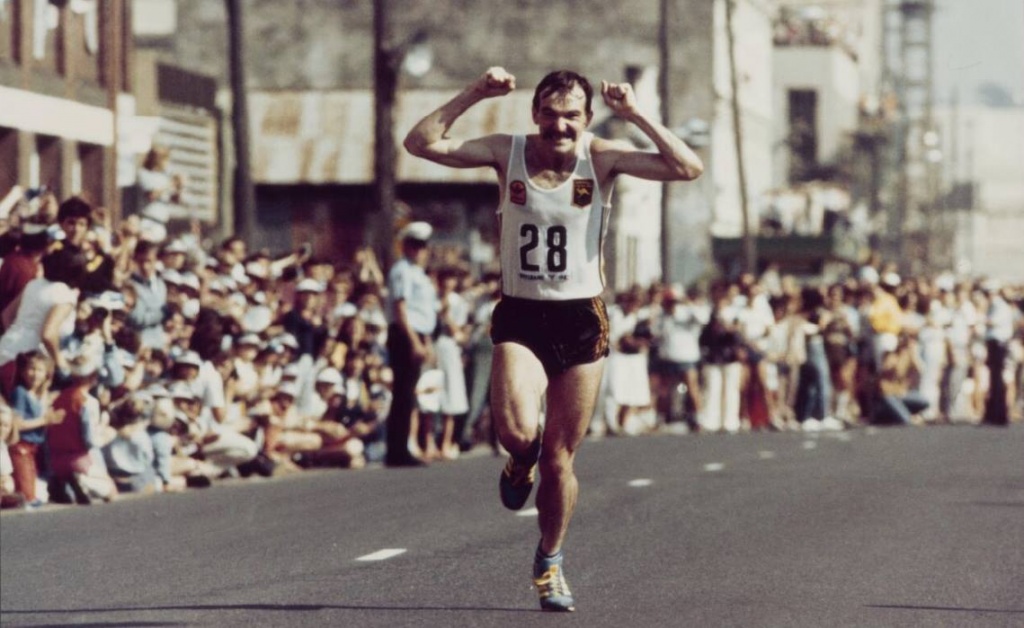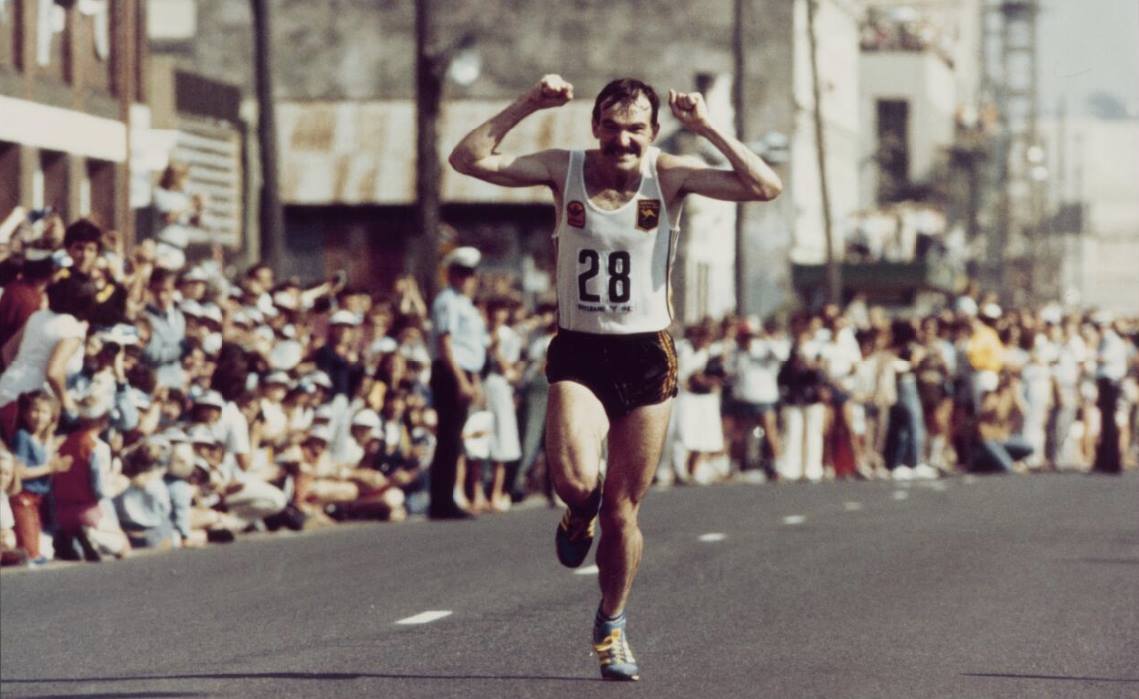 ---
Laying the seeds for success
The seeds of Castella's success were no doubt laid by his coach from the age of 14, Pat Clohessy. Clohessy successfully motivated Deeks and kept him away from any serious injuries for years on end, a key component to building enough strength to become a champion. Clohessy used a 'soft soft' approach to training and always aimed towards long-term development and goals.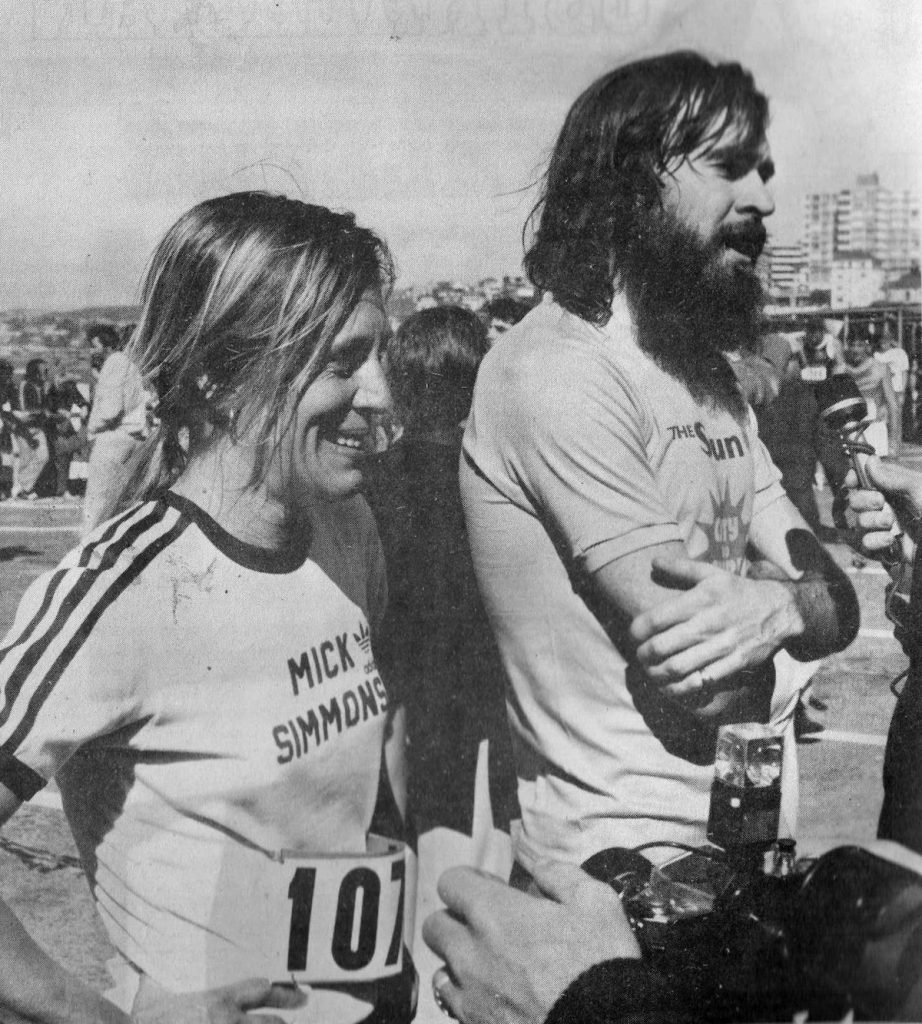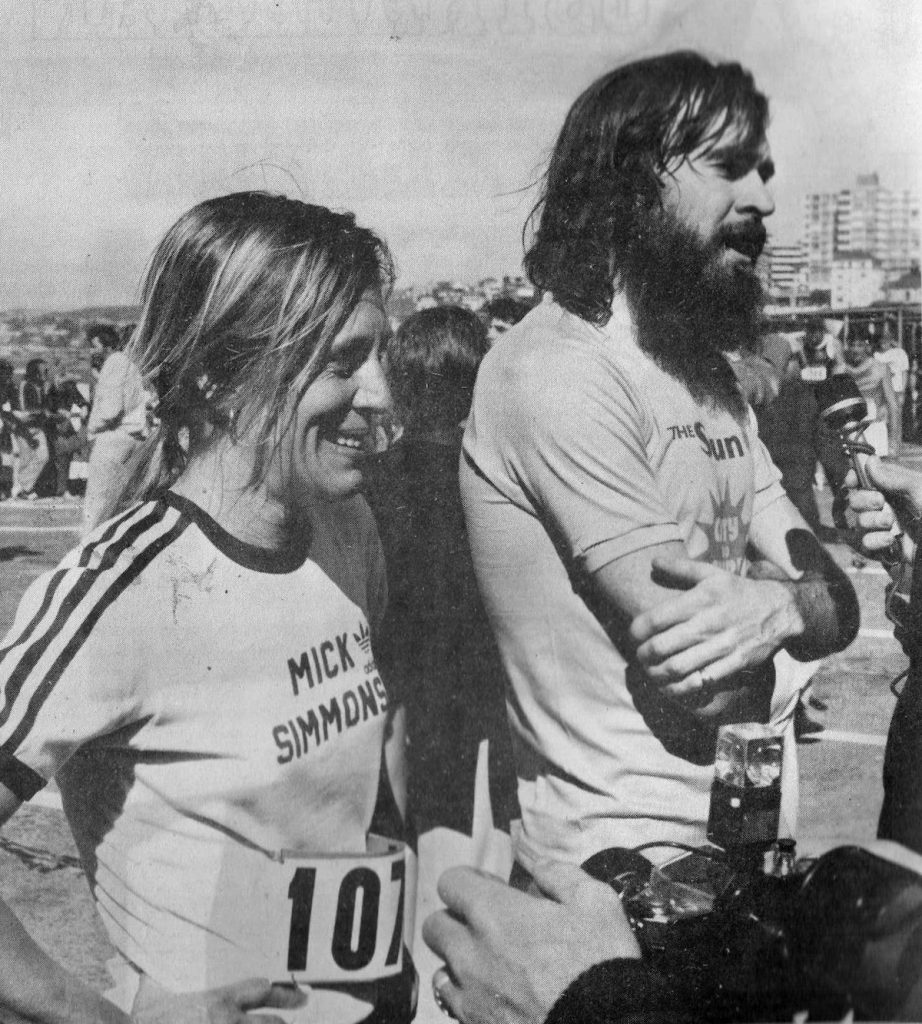 ---
Mental aspect
Instilled in Deeks was a mental toughness rivalled by very few runners. Deek's mental toughness and commitment to training combined with his ability to relax and concentrate on his goals and challenges allowed him to utilise his natural ability.
---
Sub threshold training
Deeks has stated that perhaps his greatest strength is his ability to under-train. Under-training allowed Deeks to stay in the sport and it kept him injury free in order for him to slowly build strength and fulfill his potential. Deeks, therefore, undertook a lot of slow, relaxed running as well as long relaxed runs over tough hilly courses. He used such easy running to slowly condition himself and to aid the recovery process between his harder training days.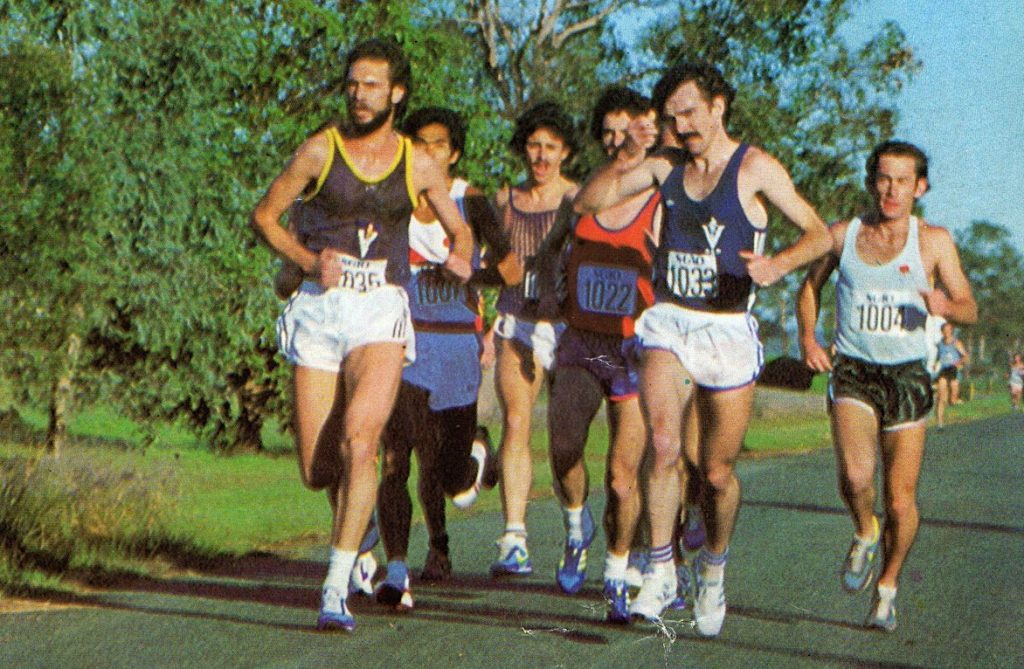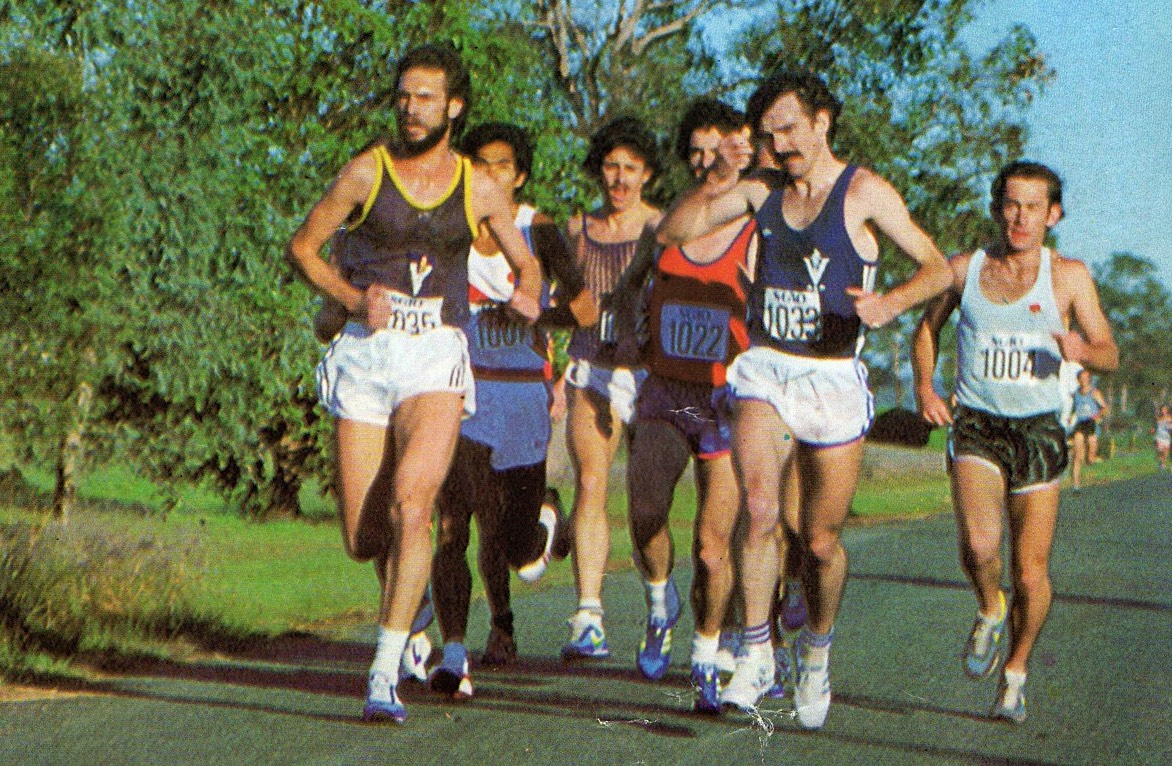 ---
The complex training program
Pat Clohessy's complex training program is unique in that it involves the same weekly format all year round. However, during certain times of the year the emphasis of Deek's training did differ in the sense that during the off season he would concentrate on endurance and strength building, whilst before races he would lighten the workload and work harder at the speed component of the program in order to allow himself to sharpen up for races. Deeks also took his relaxation very seriously, making sure that he slept adequately and kept a degree of life balance so that his life was not all about running.
---
Training sessions
A typical week in the training of Deeks is outlined below. For more info check out Australian Marathon Stars
Monday:
AM: 10 miles at recovery pace
PM: 6 miles at recovery pace
Tuesday:
AM: Hill session. 2-3 mile tempo run, followed by 8 hill repeats
PM: Hilly 30 minute fartlek run
Wednesday:
AM: 18miles
PM: 6miles
Thursday:
AM: Track session, such as 8 by 400m with 200m jog recovery, or 16 by 200m with 200m jog recovery
PM: Easy run
Friday:
Recovery day, same as Monday
Saturday:
AM: Race or tempo run
PM: 6 miles at easy pace
Sunday:
Long and hilly 22 mile run "I used to start slow, get into the groove, and then finish strongly, attacking the hills all the way. Usually my 22 miler would take about 2hr 20min."
'If you feel bad at 10 miles, you're in trouble. If you feel bad at 20 miles you're normal. If you don't feel bad at 26 miles, you're abnormal'  –Rob de Castella on the marathon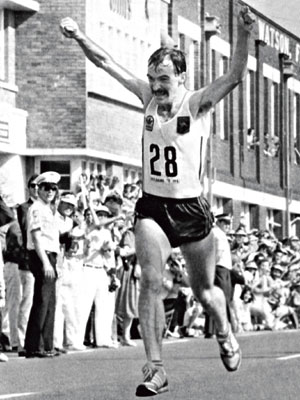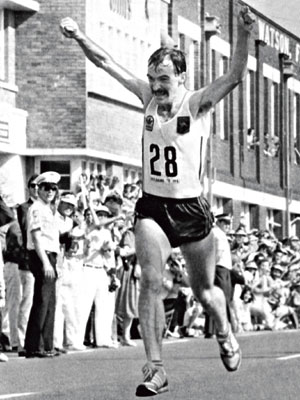 END
Recommended for you