To become a professional in the sports field isn't an easy task and sometimes you will need additional help and motivation, and your personal home gym can be a really good "help" in this question. 
First of all, we should select a room for a gym in the house
As we have already said, it is best to allocate an entire room for sports in the home, and today we want to tell about the design of such a room.
Remember that all our tips and tricks are also suitable for decorating a sports corner in one of the rooms. The main condition is for it to be in harmony with the overall design.
For arranging a sports room in your apartments for rent in Cleveland, OH, or your house, it is better to choose a spacious room of about 10 squares, if you have a private house, then it is best to give it a veranda or an attic. It is in these rooms that you breathe much better and it is easy to build in any kind of ventilation.
But if you do not have an attic or a veranda, or they are occupied by other premises, then you can equip a gym in any room. The main thing is that the basic conditions are met:
there must be windows in the room;

good high-quality ventilation.
These criteria are directly related to your comfort while you exercise. Your body will need a lot of oxygen during exercise, and you will feel discomfort in a windowless gym. Even if you equip a windowless room with the most modern lighting equipment, you will still miss natural light.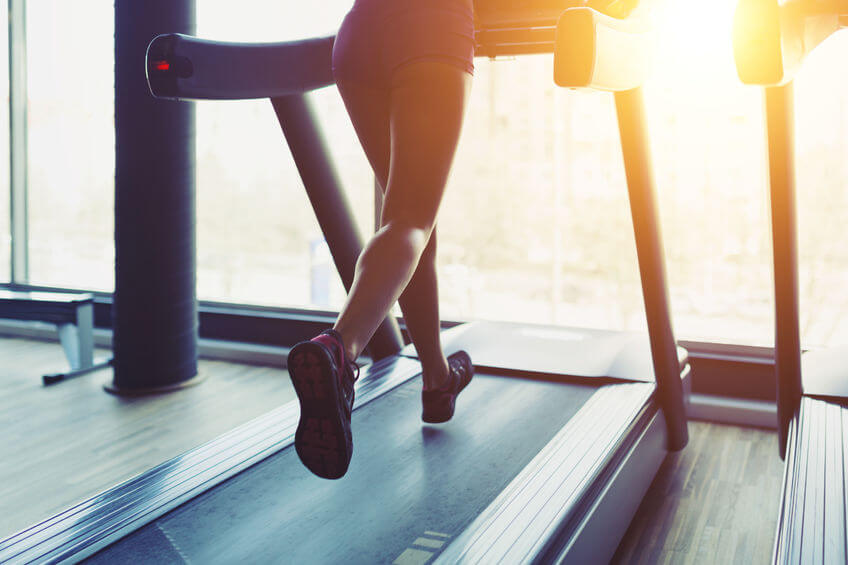 Decorate the interior in the gym
So, we have selected a bright and spacious room for arranging a gym in a house or apartment, now you can think about interior design. You can arrange sports equipment in a room already repaired before, but it is best to take the time and create an incredibly beautiful, cozy, and practical interior.
The key to home gym design is choosing the right floor covering. Since the load on all human organs during sports depends on it, and the safety of your body also directly depends on it.
It is best if you completely remove the old floor covering in the room of your choice, leaving only concrete, and then equip the screed. Give preference to a floating screed, as only it has a high degree of sound insulation. Already on the screed, it will be necessary to lay a cork backing or polyurethane. But the topcoat can be:
Lint-free carpet, which is often used to decorate offices or industrial premises.

Tufting with the stitched pile.

Cork cover.

Special sports rubber flooring.
All of the coatings listed by us have good sound insulation, and their special softness has a positive effect on the human body during sports.
So, we have decided on the floor covering, now we need to think about the design of the walls, the main condition for the finishing material is good steam, heat and sound insulation. Cork wallpaper can be considered the ideal material, in the same way, you can arrange a sports corner in any room you choose.
But materials such as paper-based wallpaper or decorative plaster are also suitable for arranging a sports room or corner.
As for the color scheme, designers are advised to give preference to light colors:
gently green;

blue;

beige;

grayish.
But it is better not to choose contrasting colors, they will annoy you and will not give you the opportunity to enjoy your sport exercises. 
Select lamps for the home gym
One of the most important components of the interior in the gym is lighting. The best option is regulated light output, so during fast and intense activities you can set brighter lighting. And while you are just doing a warm-up, you can illuminate the room with a calm soft light.
Spotlights are the best choice; they can be evenly distributed around the entire perimeter of the ceiling. Such light is close to natural, which means that it will be pleasing to the eye, and will not irritate and blind.
You can also complement the gym with a huge mirror, with its help you will visually expand the room and make it even more spacious and bright, since the light from the lighting devices will be 
reflected from its surface and spread throughout the room.
You also need to put a hanger for your clothes and towels, as well as at least one high chair with a back – this is an important element for performing some exercises, and it will never hurt to take a break. It is also desirable to have a small table for water. A home bar in the gym would be ideal. 
If your home gym has free space, then you can put in a leather sofa and hang shelves. Such shelves will be very appropriate if a person does a lot of sports and loves to win at various competitions. Many of the trainees (especially women) like to work with video instructors – i.e. special video lessons in gymnastics, aerobics, dancing. Such classes should be conducted where TV and DVD are available. If you prefer such video tutorials, we advise you to buy a small plasma TV with a built-in player – so you can practice your favorite video lessons without unnecessary distractions!
To find a really good and steady furniture piece you can go to Nationwide Furniture Outlet. 
Getting started equipping the gym
No matter how you tried to correctly and tastefully decorate the interior of the gym, the main element in it is still equipment for sports. In a home gym, you can install:
Cardio trainer, there may even be several of them. They are considered the most comfortable and safe, perfect for those with heart problems and overweight. Such equipment includes steppers, treadmills, and exercise bikes.
A stepper is a kind of imitation of a staircase. Convenient and practical to use.
The exercise bike is considered one of the most popular exercise machines, but only it will take up more space than a stepper.
The jogging track is considered the largest and most bulky equipment for sports, but it also brings maximum positive aspects to health.
But this is not all the equipment that you can equip your home gym for doing sports, you can also purchase barbells, weights, balls, skipping ropes, and other items that will help you make your health strong.
A home gym is not a luxury, but rather convenience and practicality, which in our modern time will not surprise anyone. Create and equip your gym and install the machines that are convenient for you. After all, each person has his own individual taste and views.