Hi, my name is Ava Honore. I'm 17 years old and am a middle-distance runner from Sydney, New South Wales.
My running journey began in the humble streets of Sydney's inner west, tagging along with my Mum on her weekly run around the block.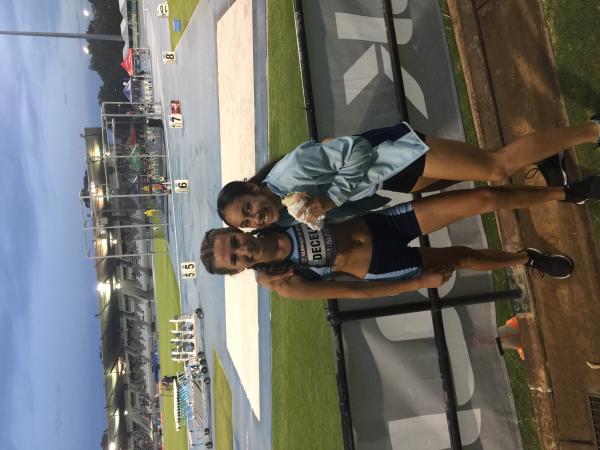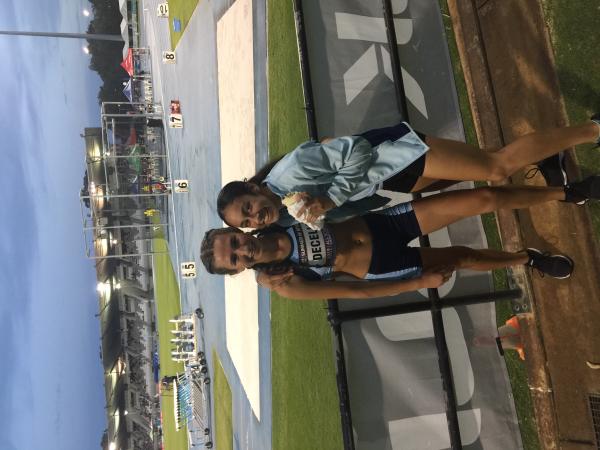 My parents soon realised that this wasn't a temporary obsession but something that I truly enjoyed, and signed me up for Canterbury Little Athletics. Friday nights became the highlight of my week and I soon found true love in the middle distances; particularly the 800m.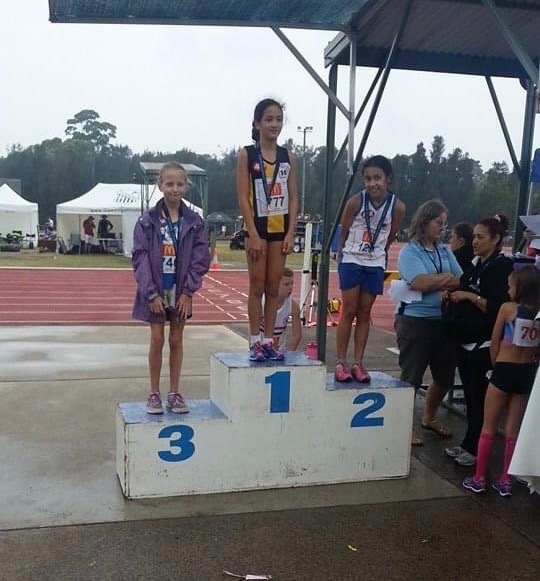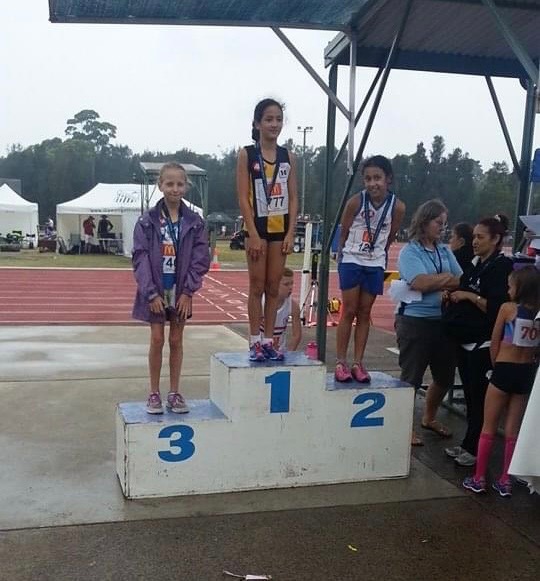 At 10 years old, I joined Pulse Performance where I was coached by Dani Andres, my first real coach (sorry Dad!). Being given the opportunity to train within such a high calibre group, my dreams immediately grew larger and I knew that running was what I wanted to do.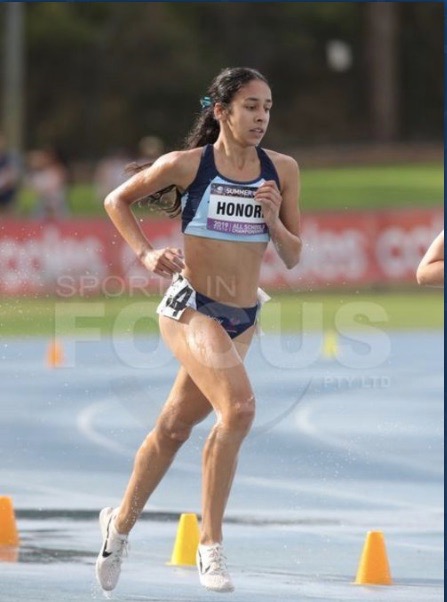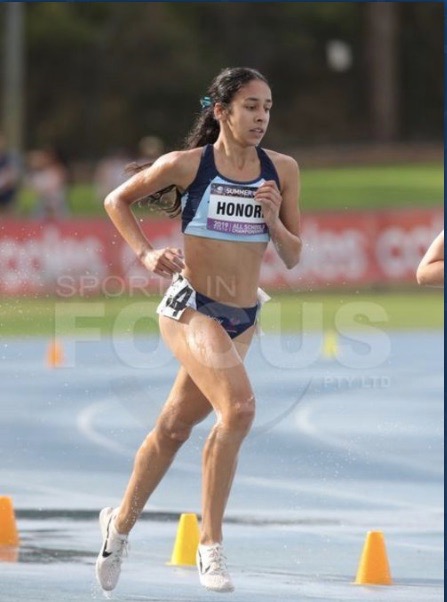 When I was 14, I moved to Westfields Sports High School as a part of the Athletics Program where I was coached by Brett Mathison. Westfields was definitely a unique schooling and training environment that I believe I greatly benefited from, having dropped 8 seconds in both my 800m and 1500m PBs in my final year at Westfields. Matho coached me to my first NSW team and multiple state medals, and I am beyond grateful for everything that he taught me both on and off the track.
In June 2021, I joined Central Performance Track where I am currently coached by the incredible Ben Liddy. One month after starting, we went into lockdown which meant I had to train on my own. Liddy was amazing in regularly checking up on me and ensuring I still felt part of the group, which helped me greatly in training during this time. He has created an incredible environment filled with the most friendly, supportive and talented runners I've ever met, and I am so grateful to have landed a spot within such an amazing group.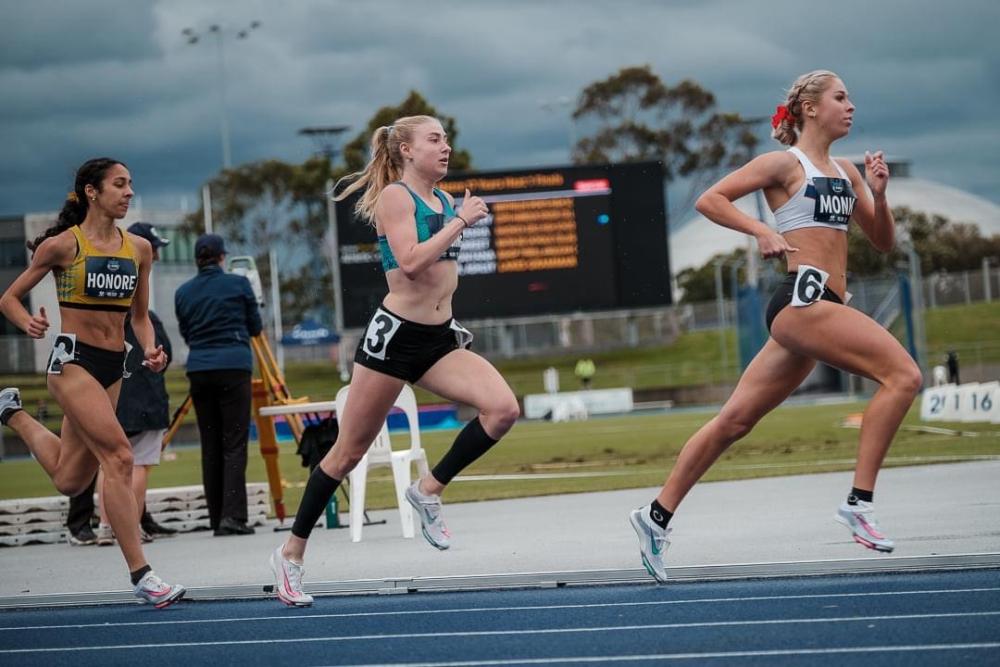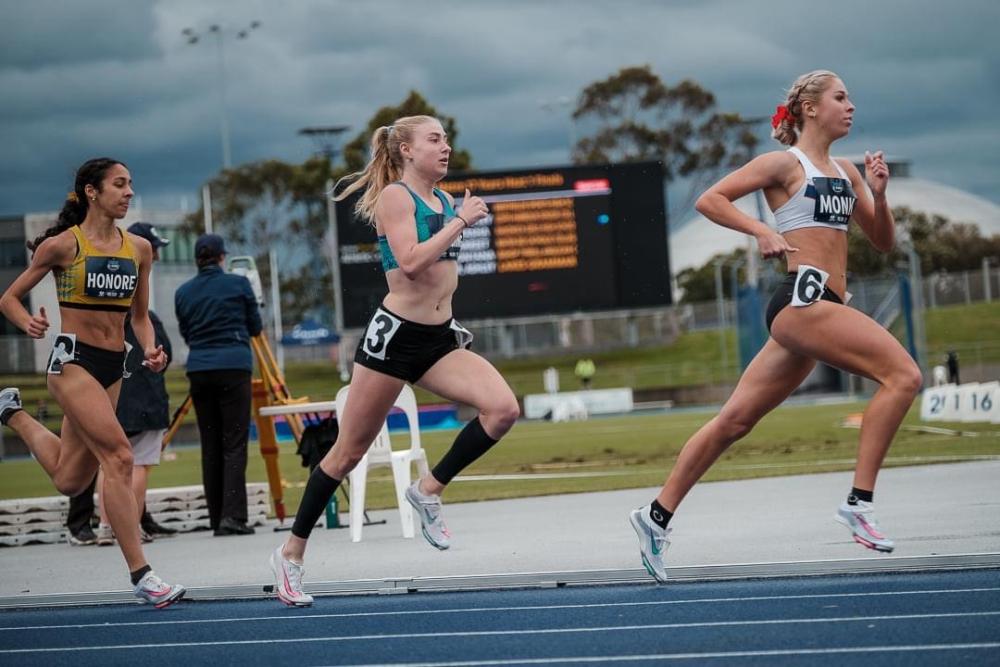 A typical training week for me will consist of 3 sessions, 3 longer easy runs, and 2 strength & conditioning sessions. 
With that being said, here are my 4 favourite sessions and a little bit about each of them:
SPEED
4×150 @ 400m effort (4min rest) 
2x (200 (4min) 180 (3min) 150 (8min)) @ 400m effort
Although the reps are shorter and the recoveries are longer, these sessions never fail to leave me brimming with lactic. It is all thanks to these sessions that I can now drive home normally with a pounding headache and shaky legs!
They're a great way to get the legs moving and get a feel of that 400/800 race speed. The last few reps always replicate the feeling of the end of a race, and being able to hit the right times in the final reps always leaves me with lots of confidence going into races.
SPEED ENDURANCE
12×200 @ 800m effort (90sec rest)
400 (4min) 300 (3min) 300 (4min) 6×200 (75sec) @ 800m effort 
These types of sessions are undoubtedly my favourite. I learnt the hard way that you'll pay for it if you don't keep the first few controlled or go out too fast. 
The recovery is just long enough to get your heart rate down and head ready for the next rep but you always start to feel it fairly early on. These types of sessions teach you how to maintain a solid speed under fatigue which is super helpful for any race.
They are really challenging but enjoyable nonetheless and are a good indicator of my 800m fitness.
LONGER REPS
5-6×800-1000m on a 4:00-5:30 cycle
These sessions are a staple session throughout the year which I use to maintain my aerobic base fitness. The number of reps, distance and recovery will be carefully formulated by Liddy, ensuring they're always a solid grind.
Running reps on a cycle is always interesting; the faster you go, the more rest you get, and vice versa, so it's important to get the pace/effort correct from the start!
XC REPS
Our XC hill rep sessions are completed along the thick grass and grueling hills of Macquarie Hospital in North Ryde. Sessions will be different variations of the 2km, 1km and 600m loops with 1-3mins rest, sometimes finished off with some shorter hill sprints. 
They never fail to leave me in a world of pain, but the feeling of satisfaction at the end is definitely worth it. 
There's certainly no better way to kick off your Saturday mornings!
Thank you so much to Runner's Tribe for giving me the opportunity to share a little bit about my running, and thank you to everyone who took the time to read this.
Ava 🙂