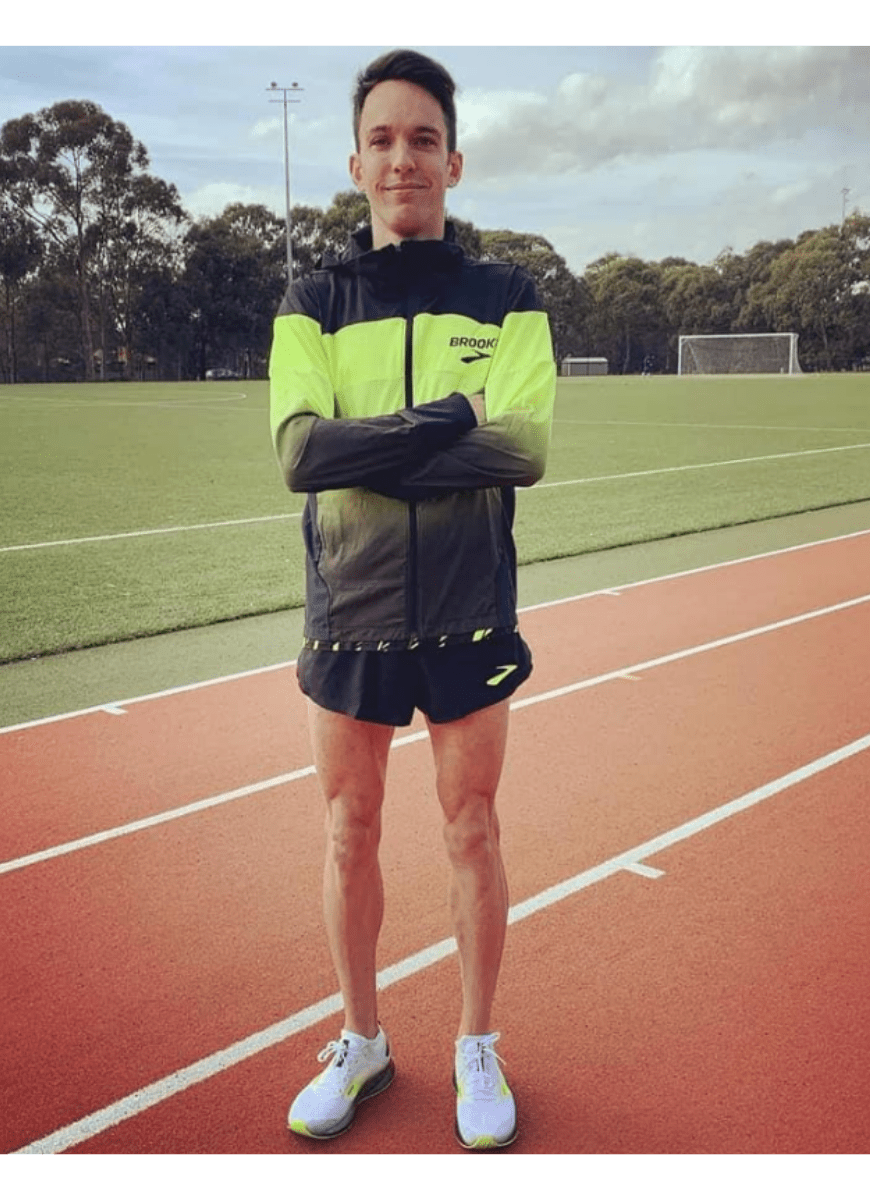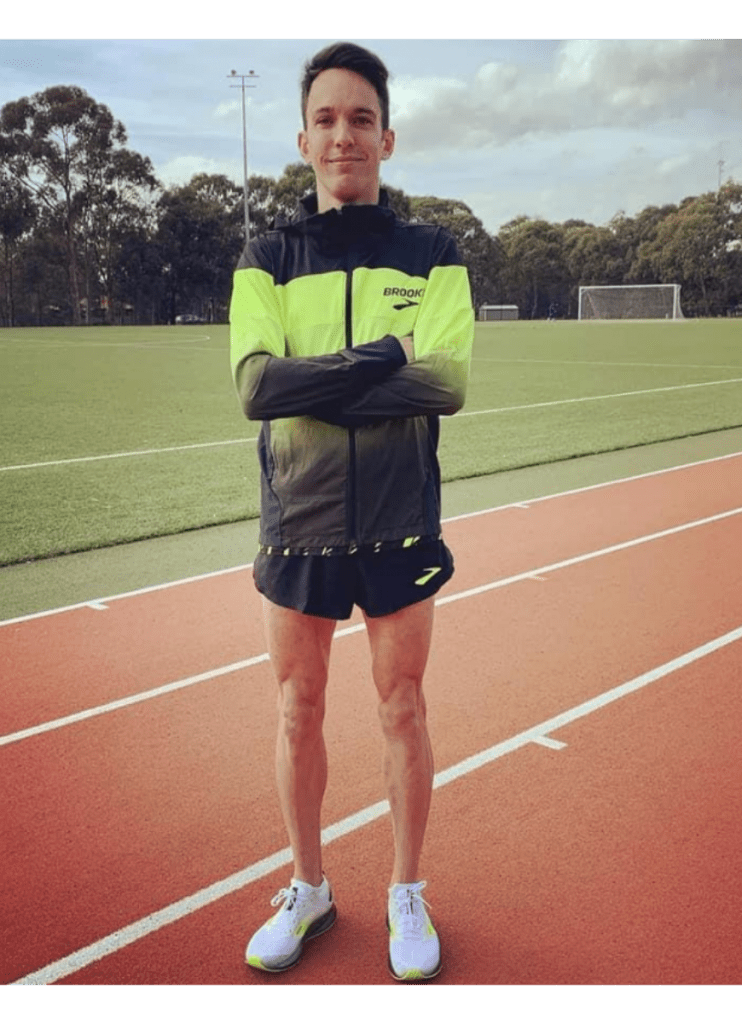 For everyone who doesn't know me my name is Andre.
My running journey didn't take off until my early 20's and I never had the intentions nor vision of seeing myself as to where I am today. 
I always had an interest in sport so in the summertime my parents signed me up for little athletics to keep me focused on the offseason of soccer. 
In secondary school I compete in the school's athletic teams which took me to compete at state trials competing in the high jump, long jump, triple jump, 1500m and the 800m.
Prior to running, I played soccer at the highest level all through my junior years. Which lead to playing in the Brisbane Premier League, I was well known as an attacking Midfielder.
Unfortunately, during a match, I did ligament damage in my right ankle. After having time off coaches and physios tried to speed up my recovery to get me back playing again. This resulted in further damage as I did not have the proper time to heal. 
Over time I wasn't happy with how my ankle was holding up and was restricted in my movements on the field. Although I still had the passion and the desire to play, at heart I wasn't happy and resulted in me not getting back to where I was at the Brisbane Premier League. 
After I gave up soccer I took personal time off to find myself. After a couple of years, I decided to put sunny Queensland behind, have a change of scenery and I headed down south to Melbourne. This is where I took up running casually to focus on my health and wellbeing.  Over time, as I adventured out, I got into the Melbourne running culture. This is where I was so grateful and fortunate to meet Stephen Dinneen. He pushed and supported me through training. I found myself again and I found the desire and motivation to push myself in sport again to where I once was before.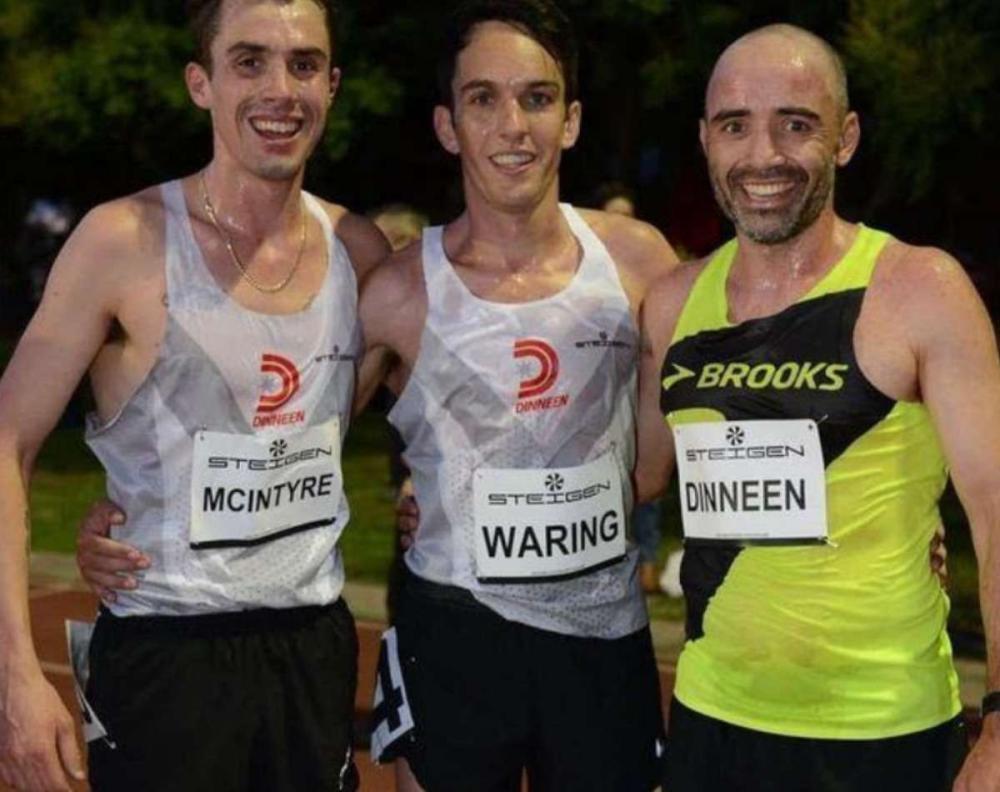 My running journey kicked off seriously in 2015. Steve coached me for my first couple of years, over this time our friendship grew and not only he became my coach but my mentor and a close friend on and off the track. I am currently coach by Andrew White who has continued to help me grow and improve as an athlete. It's great having coaches who you can trust with your training and not only your ability but believing you on your race day. Believe in yourself and trust your training!
View this post on Instagram
I run for Box Hill Athletics Club and I am part of the Dinneen Runners squad which is a unique and diverse training group based in the North East of Melbourne. The squad members vary in all ages and abilities which is suited for all kinds of runners. I thoroughly enjoy seeing everyone on a Tuesday and Saturday for training which makes training a lot easier and enjoyable to get through sessions. During training, my main training partners vary from Nick Baggott, Alex Ritchie, Klarie Mcintyre, Liam Adams, Stephen Dinneen and Chris Bradford. I've also been fortunate enough to have sponsorship through Brooks Running Australia for the 2021/22 season. I look forward to representing Brooks once races continue to go ahead when restrictions ease.  
View this post on Instagram
I am a middle-distance runner who competes nationally from 1500m-10km. My current PB's are:
800m – 1:49.2

1500m – 3:41.83

3000m – 7:55.89

5000m – 13:46.10

10km – 29:03
Progression runs:
20min @warm up, @20min steady, 20min @tempo, 10min @10km effort, 10min @warm down
I usually complete this session on a Saturday at Princess Park which is a 3.2km loop or at Heidelberg Flats. The progression runs do vary but this is the main session I do. With this session, it's important not to get carried away at the start of the session and keep yourself in control to ensure you can finish strong. I believe in going off on how you feel or your desired heart rate. Never compare to the previous progression runs otherwise it can go pair shape, the variables can change. Over time I have noticed the progression sessions has made me a stronger runner and has given me many opportunities to improve my strong endurance base. It's a session that has made me able to stay with top athletes throughout sessions and races. Speed is another key component in middle distance running, you could be the fastest in the race but it's not necessarily going to ensure it's going to be a successful race. Having a good balance of training to work on different areas is important. 
Hills:
Winter: 6x900m hills 
Summer: (short hills 200's, 400's with tempo) 
Hills I feel should be part of everyone's program, not only does it make you strong, but it also makes you think about holding form when you start to fatigue. This makes it important in the back end of a race and there is no hiding when your coach is watching closely. In winter hills are usually longer and in summer the hills are shorter and faster. My coach generally makes us rotate the hill sessions on a fortnightly basis, 2 Saturdays will be hills then the next 2 Saturdays will be a progression run or a track workout. 
Long run:
Runners may not look at this as a session, though I feel it's just as important. I do long run on a Thursday and a Sunday. Working 5 days a week I use to struggle to put 3 sessions together and that is why I do 2 a week now. Which are Tuesday and Saturday. So instead of doing a session on Thursday, I replace it with a long run which it's not physically and mentally taxing also making Tuesday and Saturdays sessions more consistent and always high quality. I also add hills into the long runs unless I raced the day before or have a race the following week. I usually do my long runs from Westerfolds Park as there are plenty of hills close by and can do some good loops ranging from 20 to 30km long.
Gym/treatment: 
Everyone talks about 1%, though how many do it?  People always ask me how I stay injury-free and can run 160-170km weeks consistently. When I first started running and after a month or so Stephen Dinneen got me onto regular massages which I didn't quite understand at the time but now I can comprehend the importance of a regular massage. I now see it as tuning the body. Your body is a temple, you look after it, it will look after you.
I get a massage once a fortnight on a Sunday which helps with recovery, and if you can find a good masseuse, they can generally find an issue before you even know, so you can get on top of it pronto. (Thanks Andrew White/Stephen Dinneen) who continuously keep my body fine-tuned. 
With gym, I started about 3 years into my running which I'm glad I didn't start earlier as it gave me a chance to build up mileage. Also, don't just go into a gym and do random gym exercises. I recommend you find a strength coach who can personalise the exercises to your running. I usually do gym Wednesday and Saturdays just as they are the best days to fit it in around my job. Just remember to do what works best for you and your lifestyle routine. 
It's important to have a balance in life including friends and family. Coffee and cinnamon donuts are my outing treat, remember we are human!