To read this article and loads more, sign up to Runner's Tribe ADDICT.
WANT TO WIN A YEAR'S FREE FULL ACCESS TO RUNNER'S TRIBE ADDICT + OUR ULTIMATE E-BOOK PACKAGE?


Each week's winner will be posted on our Facebook page. Winners will also be contacted via email with their access codes and E-books.
Simply enter your details below and you're in the draw.
We have sourced the world's top writers and filmmakers to deliver any athlete, coach, parent or fan the ultimate portal for athletics education, enjoyment and inspiration. See for yourself at Runner's Tribe ADDICT.
$9.95 AUD Monthly ($6.59 USD)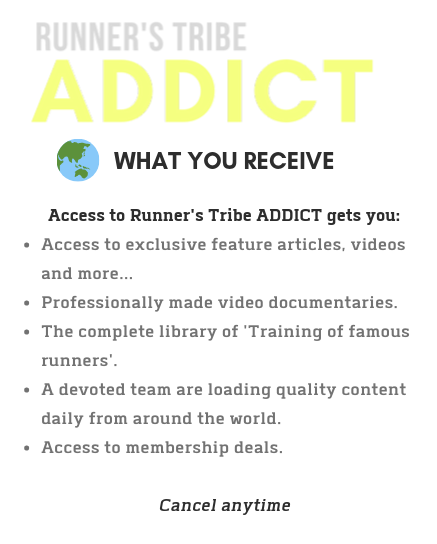 Yearly Plan (Worldwide) - BEST VALUE
$89.95 AUD Yearly ($59.56 USD)

$2.95 AUD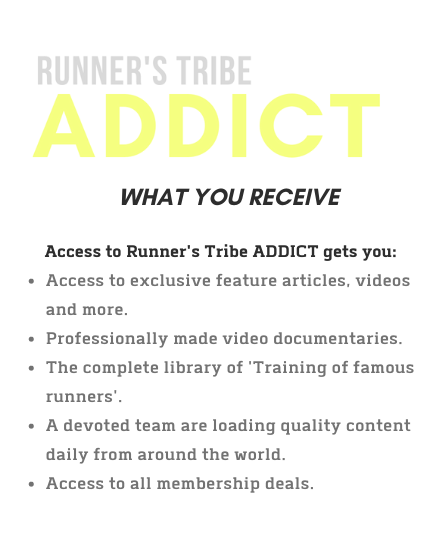 ALREADY A MEMBER? LOGIN BELOW