Written by Grace Kalac – Runner's Tribe – Reporting from the Gold Coast
In a testing night of Aussie track at Carrara Stadium, para sprinter Evan O'Hanlon has won gold in the T38 100 metres, Celia Sullohern has finished a credible sixth in the women's 10,000 metres, and Georgia Griffith, Linden Hall, Zoe Buckman and Steve Solomon have advanced to their respective finals.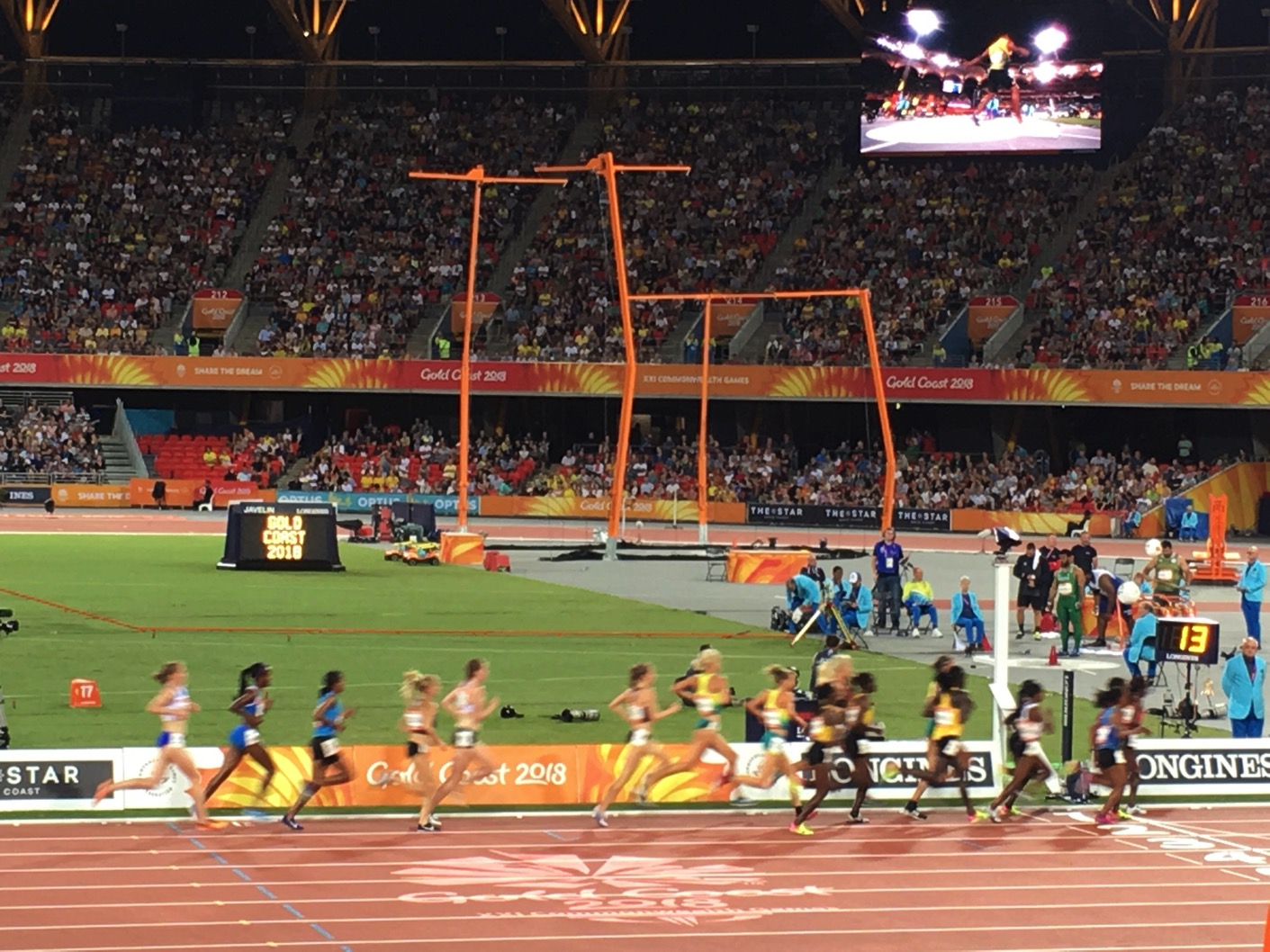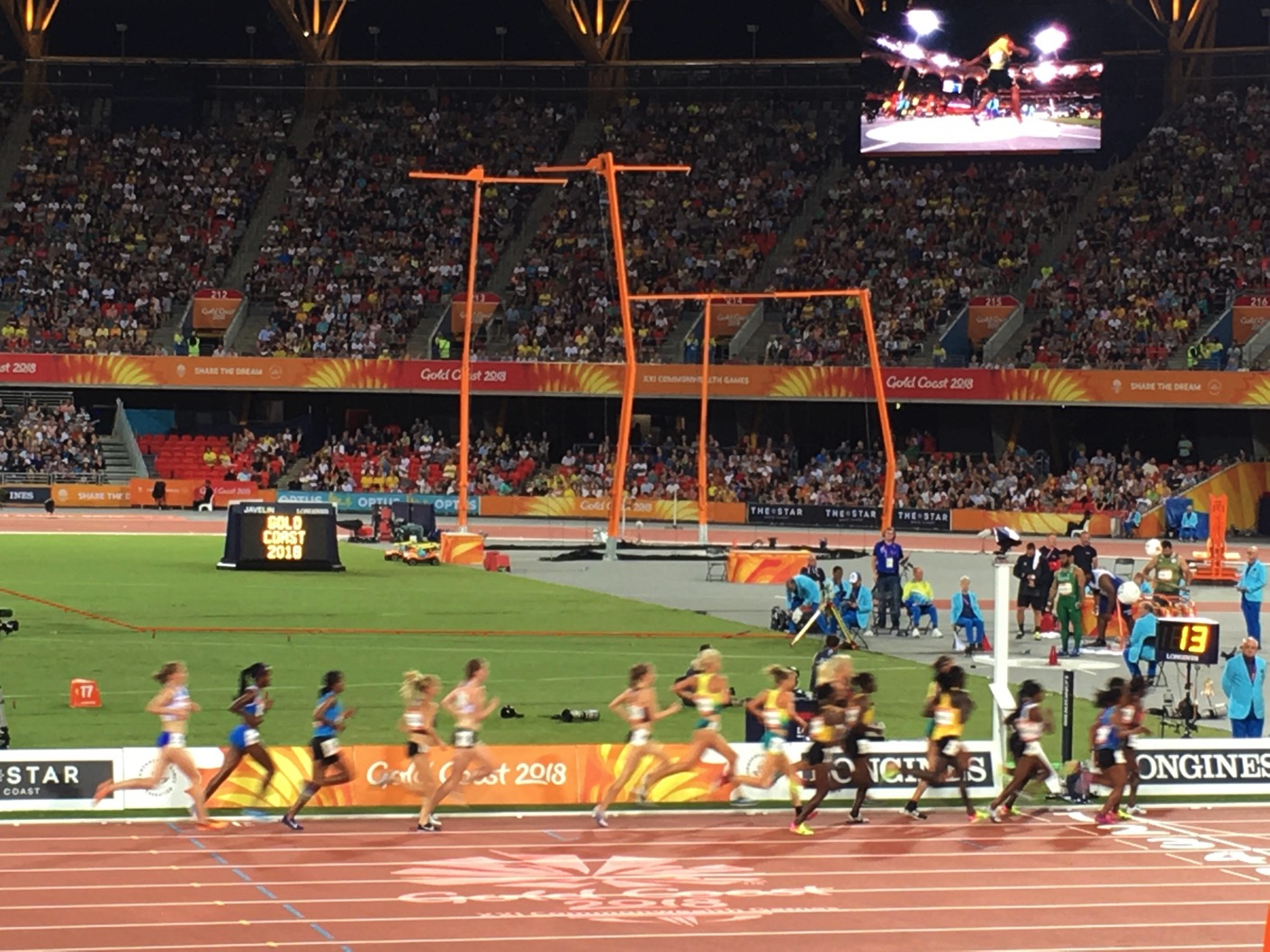 O'Hanlon put down a performance as sensational as his newly-renowned moustache. Stopping the clock at 11.09 he was well ahead of his competitors, taking out the race by 0.24.
In a demonstration of pure grit, Sullohern ran a 30 second personal best of 31:50.75. Racing aggressively, she fought the African contingent to the line, showing her ability to perform at a completely new level.
"It was absolutely thrilling. I'm really stoked with it. I gave it my all and I had a ball," Sullohern said.
"I wanted to do it in the last lap. I didn't quite have it but it was so exciting."
Fellow Australian Madeline Hills ran 32:01.04 for eighth place. Commonwealth Games veteran Eloise Wellings finished 16th in 32:52.47, with the Gold Coast marking her fourth Games.
The same Australian trio will line up on Saturday night in the 5000 metres.
In a display of true camaraderie, the three Australians embodied the spirit of the host nation as they remained on track to applaud all participants.
"That's the strength of Australian distance running at the moment. We're there for each other so it was lovely to stand out there with those girls and show a bit of Aussie sportsmanship," Sullohern said.
In the women's 1500m, Griffith executed her heat perfectly, sitting patiently before storming home in heat one in a personal best time of 4:06.41.
"I'm absolutely thrilled with that. It couldn't have gone any better, so I'm really pleased. I'll recover, get ready for tomorrow, and hopefully it'll be an exciting final," Griffith said.
Next up was Hall. With the first heat run much faster than what she was anticipating, the nerves kicked in. She devised a gameplan to ensure she ran quick enough to progress to the final.
"I had a plan of keeping an eye on the time till halfway, and if it was slower than a certain time, which it was, that was my cue to go and take control a little bit," Hall said.
"The last 200m was incredible. It's something we'll never get to do again in our careers so really soaking that up."
They will be joined in the final by fellow Australia Zoe buckman who faced a disruption in heat two when Kenyan Winny Chebet fell with just 50 metres remaining.
Steve Solomon finished third in his 400m semi-final, falling short of automatic qualification. Fortunately, his time of 45.55 ranked highly enough and he received the first non-automatic spot to slot into tomorrow's final.