Super Saturday at Carrara – Aussies represent with pride on the penultimate day of athletics
The Australian Gold Coast 2018 track and field team today continued their medal streak on the field, concluding the final day of competition with two additional medals.
High jump sensation Nicola McDermott lit up Carrara stadium as she rocketed to 1.91m and a bronze medal. Recording a personal best of 1.91m on her first attempt, the elated 21-year-old said the podium finish was like "aiming for the moon and getting along the stars."
Standing at 186cm since the age of 14, McDermott said she was drawn to the event after never enjoying co-ordination based sports. When she trialled high jump for the first time as a school-girl, she knew she had found her calling.
And for the promising soarer, the sky isn't even the limit.
"Attempting two metres, that's the dream. I want to get up there so today was probably one of the most inspirational days I've ever had," McDermott said.
The final medal from the Aussie athletics team was claimed by decorated javelin thrower Hamish Peacock. Peacock, who finish third in Glasgow, went one better as he collected the silver medal with his throw of 82.59m.
A gallant effort against a world-class field saw the men's 4x100m finish fourth in 38.58, a season's best time. Steady changes and explosive relay legs by Trae Williams, Rohan Browning and then Jack Hale saw Josh Clarke grasp the baton in second place. Unfortunately, fast-finishing final legs from South Africa (38.24) and Jamaica (38.35) proved too strong for Clarke, and they overtook him on the home straight to join eventual winner, England (38.13), on the podium.
Heartbreak struck in the women's 4x100m, made up of Brianna Beahan, Maddie Coates, Riley Day and Melissa Breen, when Breen fell at the final changeover after experiencing issues with a troublesome hamstring.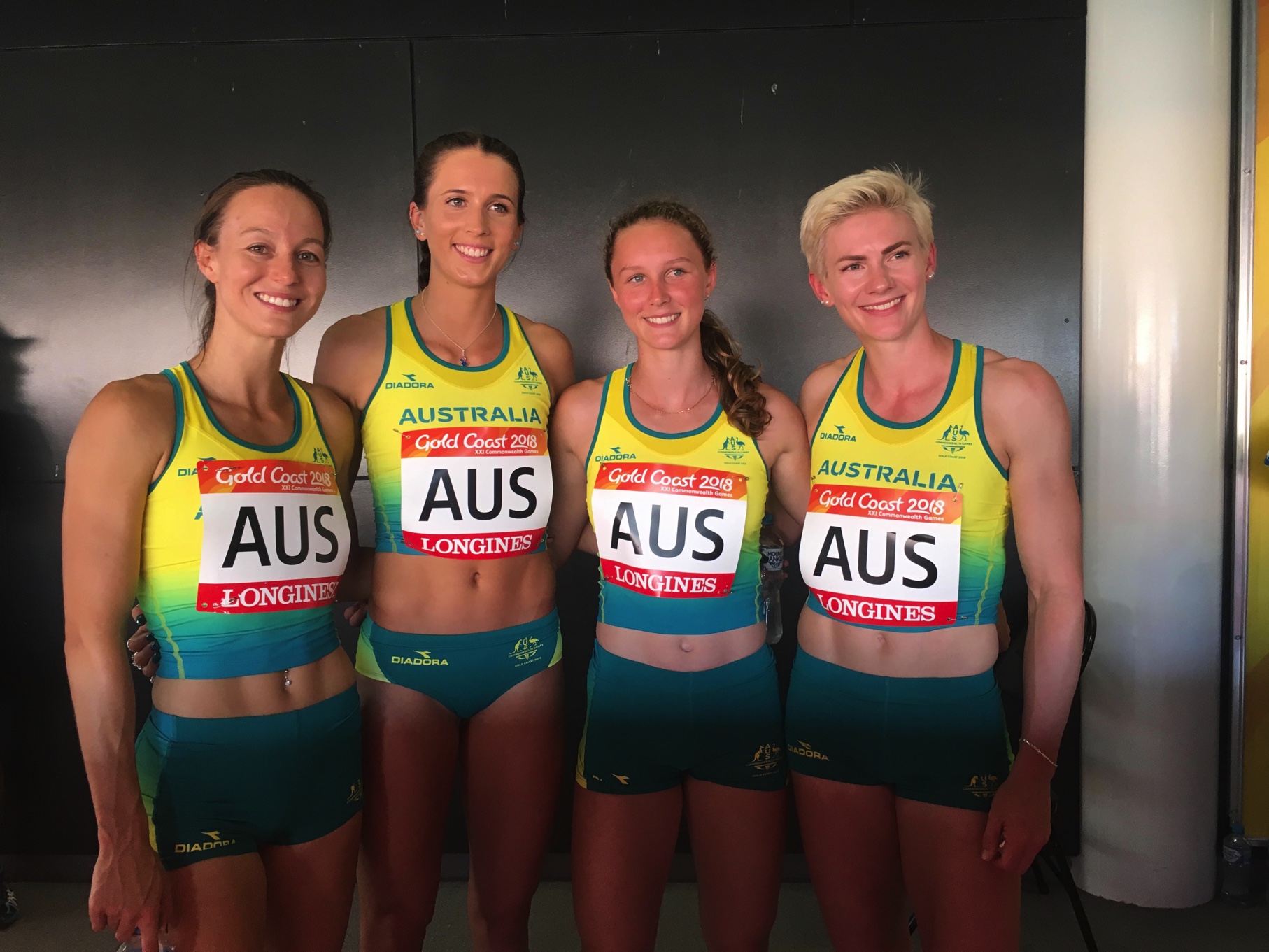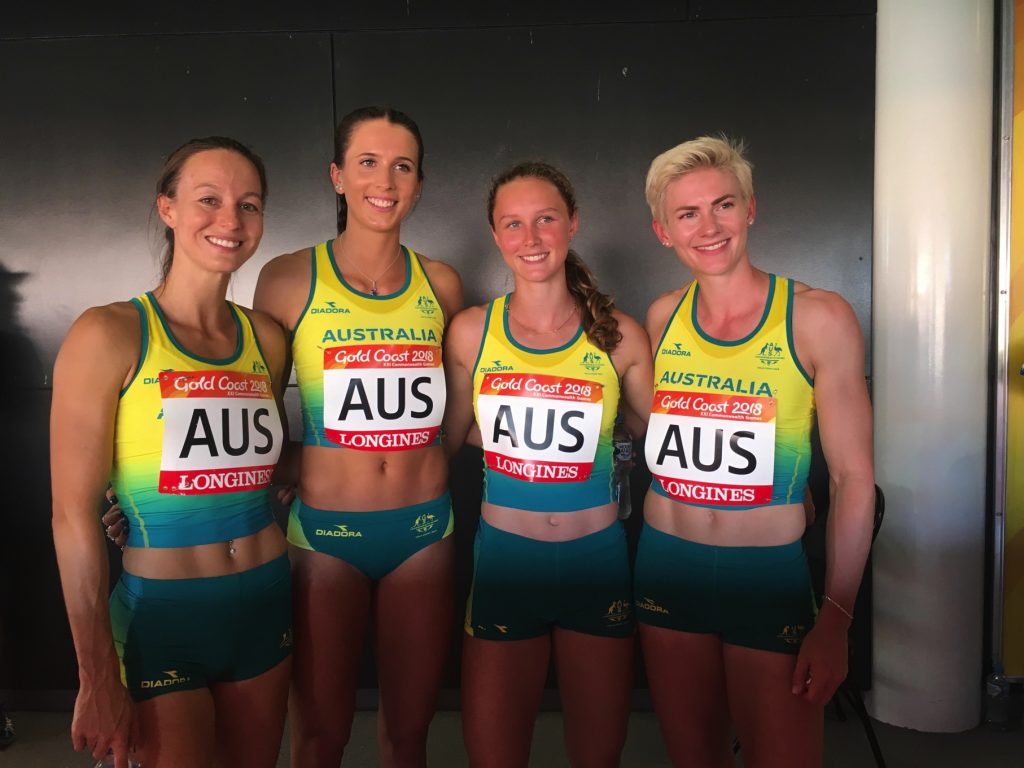 It was later revealed that the team would have been disqualified nonetheless after start-runner Brianna Beahan breached a lane infringement.
"It probably wasn't our day today but we had a great time out there competing in front of an awesome crowd," Breen said.
"We've all had our individual events which has been great but it's been wonderful to come together as a team and have another opportunity to represent Australia in front of a packed crowd. We can still smile, as we all are right now, because it's been an awesome few weeks for us."
Celia Sullohern (fifth, 15:34.73), Eloise Wellings (eighth, 15:39.02) and Madeline Hills, (10th, 15:46.92) rounded out their Games program in style in the women's 5000m. With all three having competed in the 10,000m event earlier this week, by the end of their race today, the close trio had circled Carrara stadium a whopping 37.5 times this week.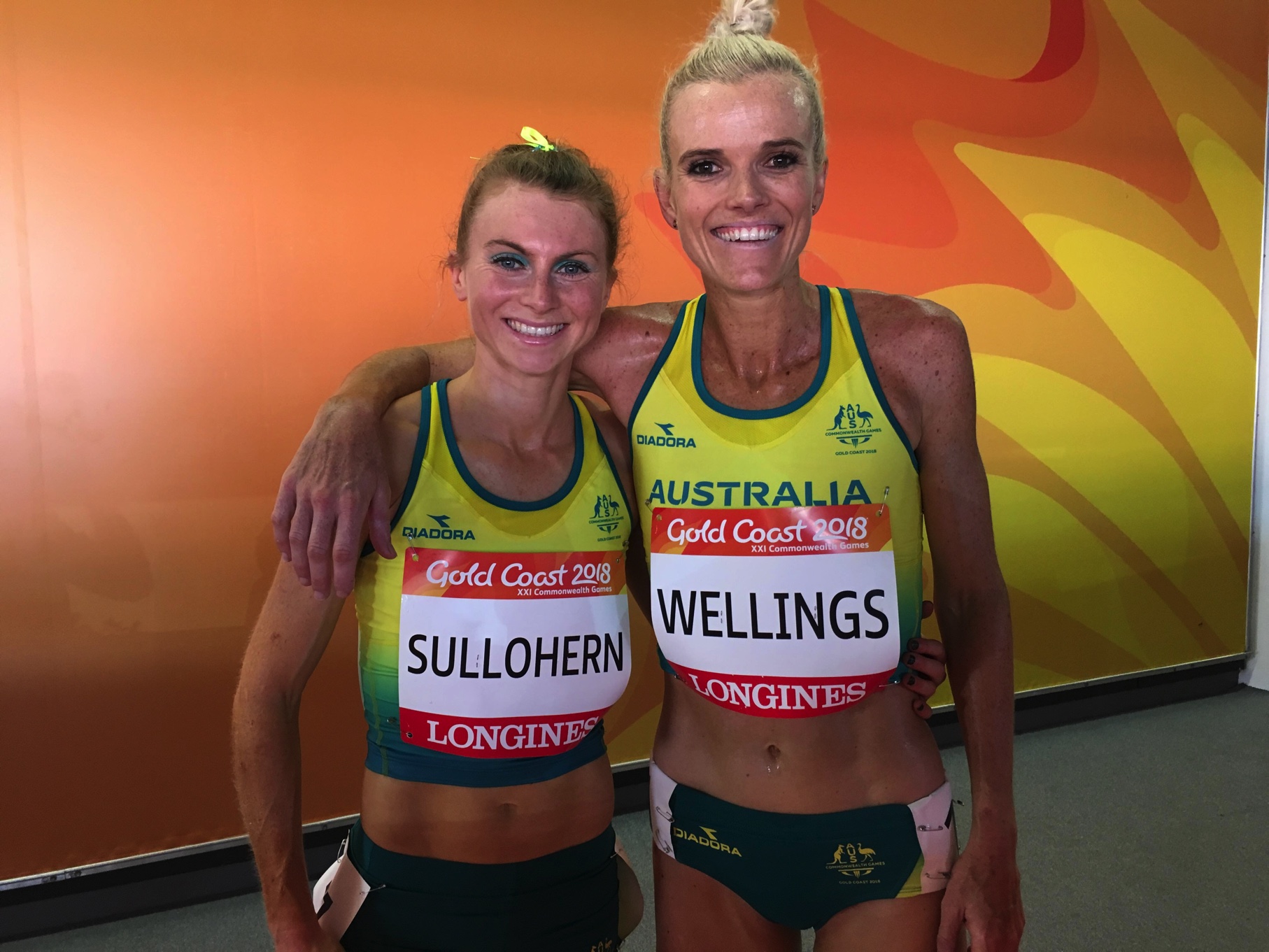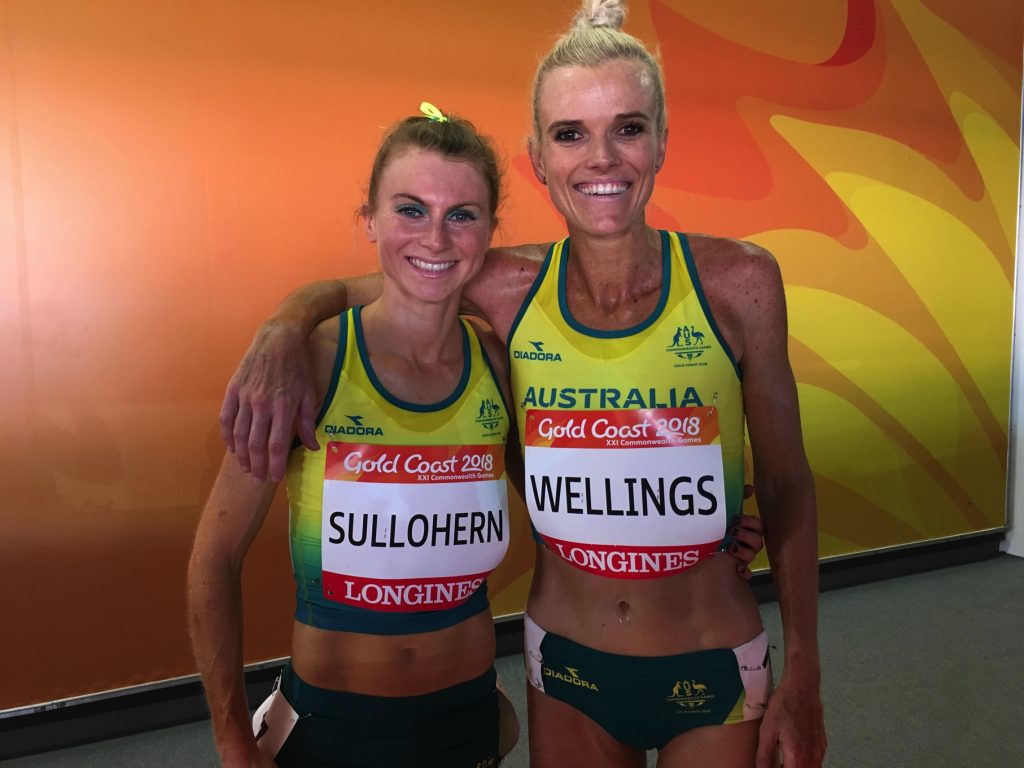 "Between the start line and the finish line, we're the fiercest of competitors. And outside that, great friends. It's been an absolute honour to live and race and work with these girls," Sullohern said.
While today's time was a far way off her lifetime best of 14:54.11, Wellings said she was content with the race and felt she did herself justice.
"I feel like I put myself in the mix and was competitive, and my mental game was strong. I knew I'd be tired from the 10km but you just need to play on," Wellings said.
"I'm still learning. I'm still a student of the sport and I still love it. It might be my last 5km championship track race for a while, I want to move up to the 10km and potentially the marathon."
For the first time since 2006, Australia had three representatives in the men's 1500m. All within medal contention, the men were set to impressive in front of the home crowd. Unfortunately, however, the race did not play out in their favour.
Jordy Williamsz was the first home in sixth (3:38.34), flying home to overtake multiple athletes in the final straight.
Australian record holder Ryan Gregson asserted himself early on but finished 9th in 3:39.24.
"I wanted to win, I didn't want to go into this as someone just flashing home late for a bronze. I did want to try and win but I think it just took a toll on me being more aggressive early," he said.
The 800m bronze medallist Luke Mathews rounded out the Australian contingent in 12th, running 3:47.04. Running the 800m/1500m double at the championship with a short turnaround period proved tough, but Mathews is certain he can be competitive at both in the future.
"I'm still only 22, so at the next Commonwealth Games I'll be 26 and at the next Olympics I'll be 25. So if I double at the next one, I'll be three years fitter and a hell of a lot better," he said.
The final Australian event of the day, the women's 4x400m, saw a classy team of Anneliese Rubie, Caitlin Sargent-Jones, Lauren Wells and Morgan Mitchell give it their all to finish fifth. The team was an exact replica of the Glasgow 2014 team, including the running order, but this time, the quartet ran three seconds quicker, clocking 3:27.43.
Tomorrow's marathon looks set to be a spectacle, with the Australian team comprising of Jessica Trengove, Lisa Weightman and Virigina Moloney in the women's, and Liam Adams and Michael Shelley in the men's.