Tonight, I had some stuff written already because it was going to be a long night and I thought, I can prep some gear and get to bed earlier.
But F%$% that, how good was that 400!!!!!!
Naser went out like she was shot out of a cannon. Miller-Uibo was in the outside lane looking controlled and to be honest, I don't think she expected Naser to be absolutely gassing it so early.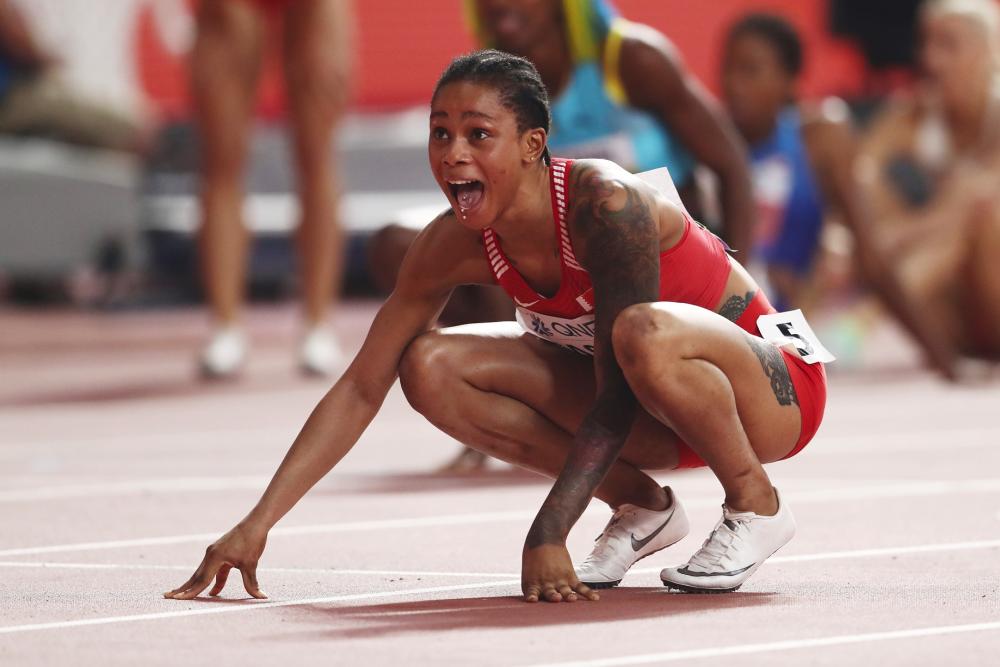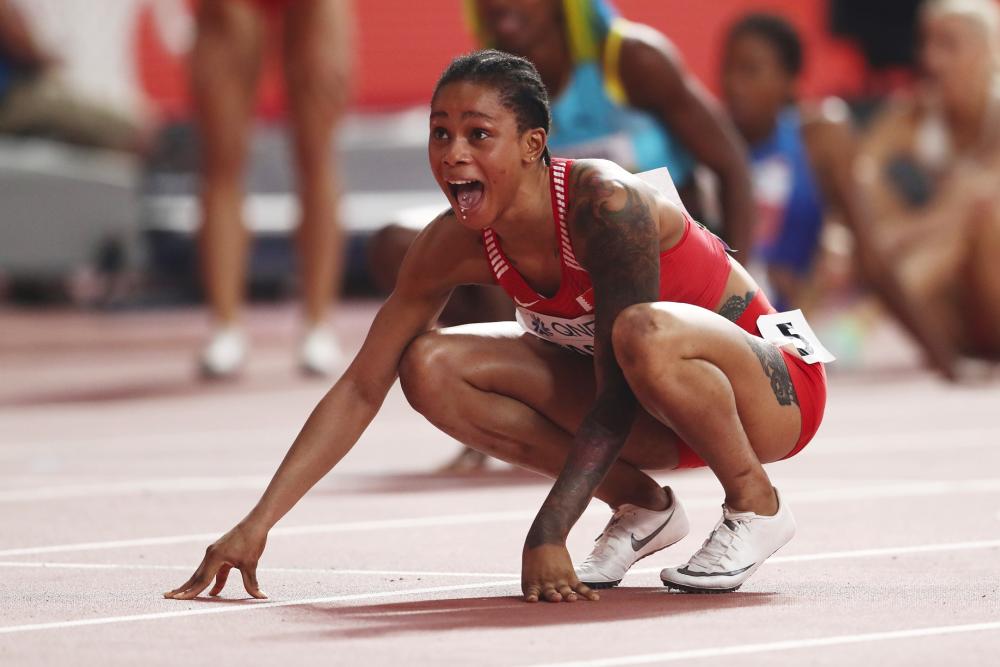 She passed SMU just after halfway and that really stuck a rocket up the Bahamian. Looked as though she reacted to the move and changed her plan. But all plans go out the window when someone blazes past you and you're the Olympic Champion.
SMU came back just a touch down the home straight, but as they got nearer to the finish, the clock was ticking 45…46…47… holy sh!!!t, 48.14!!!!!!!!
I probably swore and I'm definitely still in shock as I write this. Who runs 48.14 at 11.50pm at night? Who runs 48.37 and comes second? Who runs 49.61 and comes fifth????
So many questions. Shaunae grabbed herself the area record and Commonwealth Record (scalping Cathy Freeman which I'm pretty dirty about) but you could tell she wanted the win.
Tokyo next year is gonna be a baller 400m. The men probably don't need to show up tomorrow. They won't top that final.
Ok, now back to the stuff I wrote before that outrageous final.
Interesting start to the day here in Doha. Seven aussies on day 7 and (borrowed from Linden Hall) are all on the track competing in a 1500m, though Cedric did have to do four other events before it. The longest day in the stadium for this year's championships actually caused some rule changes with the IAAF.
Technically, the decathlon goes over a three-day period here in Doh. Day one on October 2, day two beginning on Oct 3, and the 1500m actually starting at 12:15am on Oct 4.
You wouldn't normally think this an issue except, but from my best recollection, the rule states each session of the decathlon must be competed in a day, and that wouldn't be the case here.
So, with wisest minds in the athletic and a bit of white-out, the rule now reads something along the lines of "each day of the decathlon must be completed in a 24-hour period". Sneaking it across the line
Another noticeable factor tonight was the crowd was at its largest since the championships began. Shame it was probably one of the lightest nights on the track with just the multis, the 1500s and the women's 400m final. Not saying they weren't all cracking competitions (they were) but Thursday night is the start of the Qatari weekend, the Villaggio mall was absolutely pumping. Seems like the teenage hangout for young Qatari's. No different from a Friday night anywhere in Australia.
There were a few events last night, and medal ceremonies today that are guaranteed to be part of an ath nerd related trivia one day (my kinda party):
At which wold championships were two sets of double bronze medals handed out on the same day to athletes who hadn't tied/achieved different performances?
Bonus question: What were the events?
Answer – Doha 2019, men's Hammer and Men's 110m
Don't ask me to explain it, it's a mess. But one day, I'm going to get the Video Judge for these champs on a podcast and our minds will all be blown.