'I didn't get any great pleasure out of beating Zola. Certainly, no more than if I were beating Yvonne Murray, but it is nice to show that she isn't invincible.' (Liz McColgan, 1986) 1 
'Just because I'm not winning races it doesn't mean I'm not running.' (Jim Alder, 1976) 2 
'As the years passed, all my times continued to get faster and I bettered and improved the national record over 5000m, but I was frustrated by the lack of tangible reward in terms of championship medals, especially on the track. I wanted to win races and titles.' (Paula Radcliffe, 2004) 3 
'First is first, second is nowhere.' (Ian Stewart) 4
Todays' article centres on racing for the mature elite distance runner. Racing is a simple concept: compete and win or compete and lose. To win, you are the best on that day against that field. That's all you can say about it, for every race winner knows that they are only one race ahead of defeat. To lose isn't the same as failure, though if you believe comments of the mainstream media, you may think so. 
As I've indicated in previous articles, successful racing relies on psychological strength to beat your opponent and is instinctive in nature: whether running scared from the front, menacing others from the back of the pack or racing your opponents into the ground with a withering sprint or tough pace throughout. Racing is hard on the mind because you are simultaneously at your most vulnerable and at your best, and context is everything.
Achieving a good time or covering the distance are secondary outcomes of successful racing. Racing is about competing on some level against another person(s), and beating them to that finish line. You are primed, ready to go. It's not about compromise. If you think it is, you are not a racer.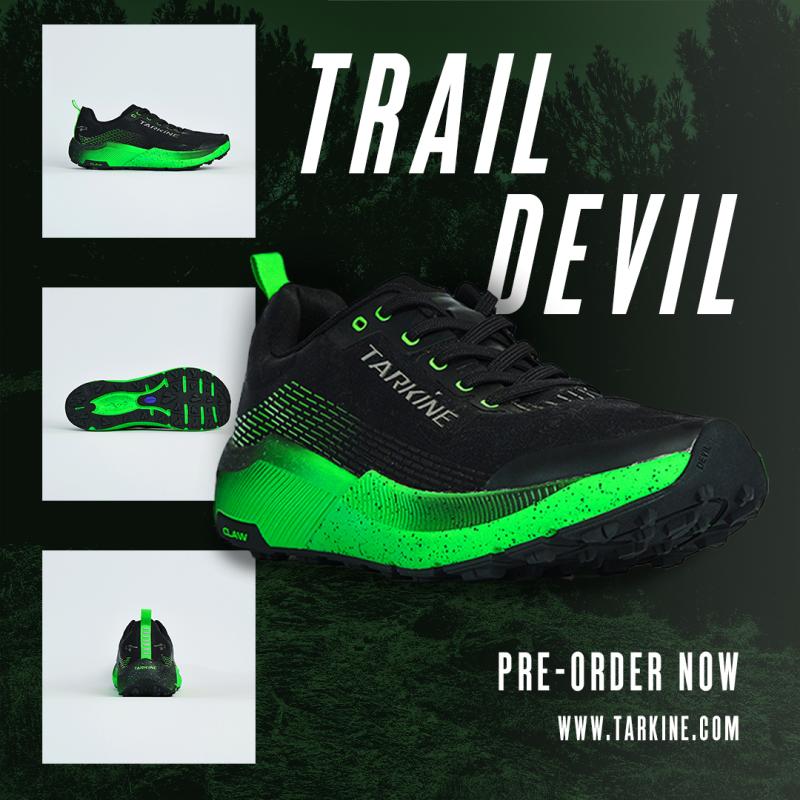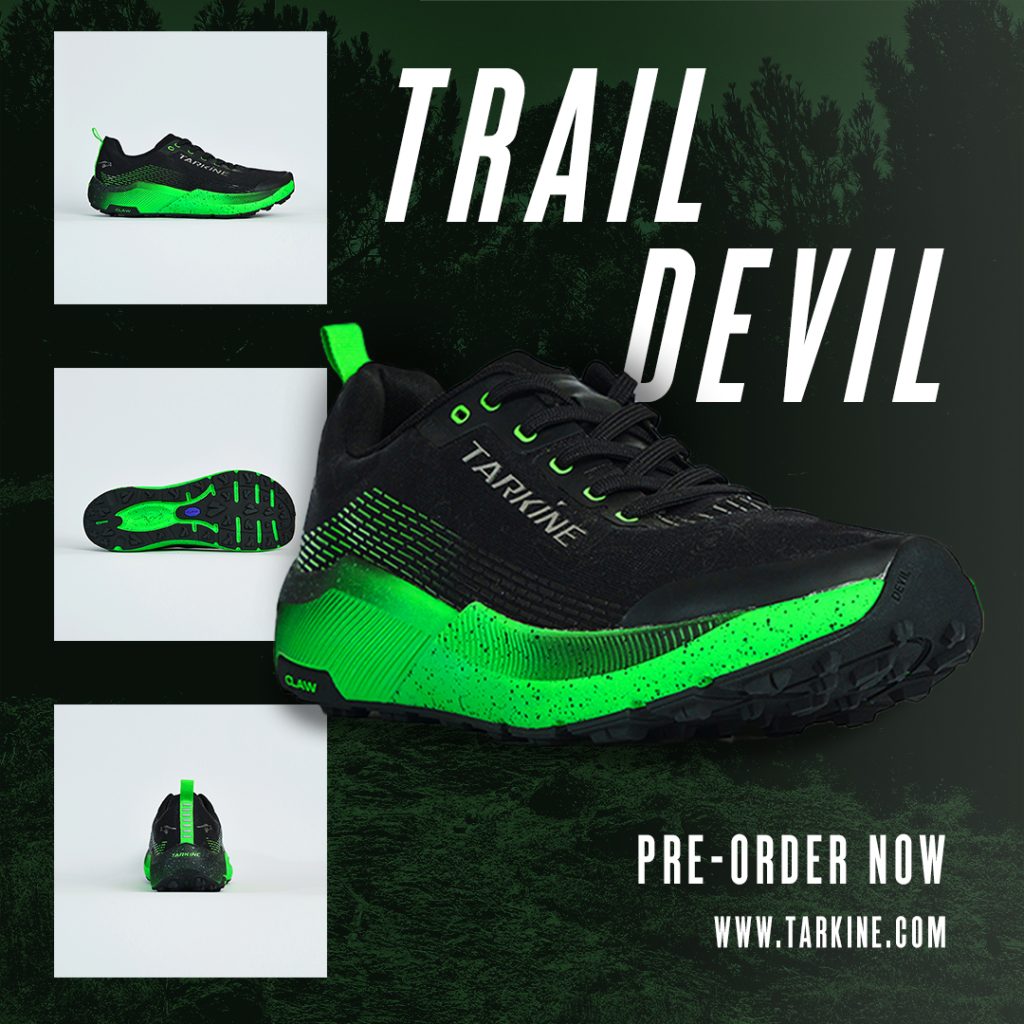 Racing Tactics
When you race you are putting it all out there for everyone to see, and it is guaranteed to hurt. Reputations count for nothing. The astute racer will never underestimate their opponent's abilities, as Steve Prefontaine may have done at Munich in 1972, and as we have all done on many occasions.5 Although it's optimal to go into a race with a plan, once the race commences it's prudent to be on guard against the tactics of other competitors, and their positioning, being agile in response, antennae up. Tactical intellect is a prerequisite for the premier racer.
There has been so much written about race tactics that it makes your head spin. Suffice to say that throughout the modern age all of the distance-running
practical philosophers of the world have their say about racing. The critiques range from text book commentary to naturalist philosophies, from kicker to front runner, from participant to competitor and everything in-between. I prefer Martin and Coe's philosophical outlook of the Racer versus Pacer continuum, the complete athlete exhibiting chameleon like qualities, able to traverse both paths in competition.6
Contextual factors that can dictate race tactics include whether it is a championship race, the strength of the field, the nature of the course (if not track), weather conditions, your mindset and if you are fresh or tired from training and/or racing. Many argue that mindset is the intangible quality of the Racer that makes the real difference, a steel will if you like. 
The Racer values the win above all else. To win does require a level of aggression, not necessarily against an opponent, but in your approach to the race itself. The epitome of the Pacer is a once in a generation athlete who performs to such a high level that 'they only have themselves for competition', so by default aiming for fast times becomes the challenge.7 The window for such performances is generally small, maybe a couple of years, the pack eventually catching up with their capabilities. That doesn't mean that the Pacer can't also be a Racer. In actual fact the ultimate Pacer can and should be a preeminent tactician, winning as they please no matter what the context.8   
Of itself, I don't particularly like the use of the term 'Pacer', because it's oft used to unfairly criticise Racers either side of their prime, especially when losing by use of front running tactics, as though they are a one-dimensional tactician. I always prefer to see someone leading and sticking it to the field, striking out early to wear the field down if they don't have a finishing kick, or even if they do. Making the opposition suffer, that takes a lot more courage than sitting and waiting off a slower pace, with the risk that you will be outkicked in the final sprint.  
British distance runner Ian Stewart, bronze medallist in the Munich 5000 metres final, was a dour Racer who set high standards for himself and was tactically aware. Going into the Munich final he had a strong record of Games Championship wins. His disappointment with third place verged on a bitterness that seemed unfounded to many, even ungrateful. However, it came from a place where he knew he could have raced better and that he had let himself down: a feeling that he was at his absolute best even though the result didn't go his way, partly because of a mild skirmish with Prefontaine 700 metres out.9 Similar to 'Pre', Stewart may have also underestimated the sisu of Viren and the tactical guile of Gammoudi.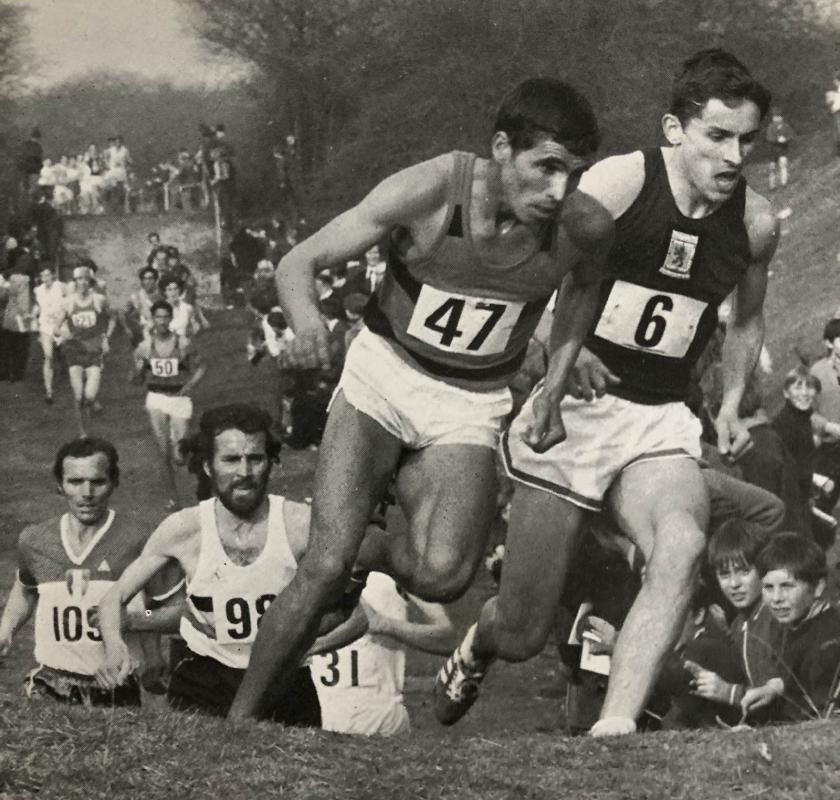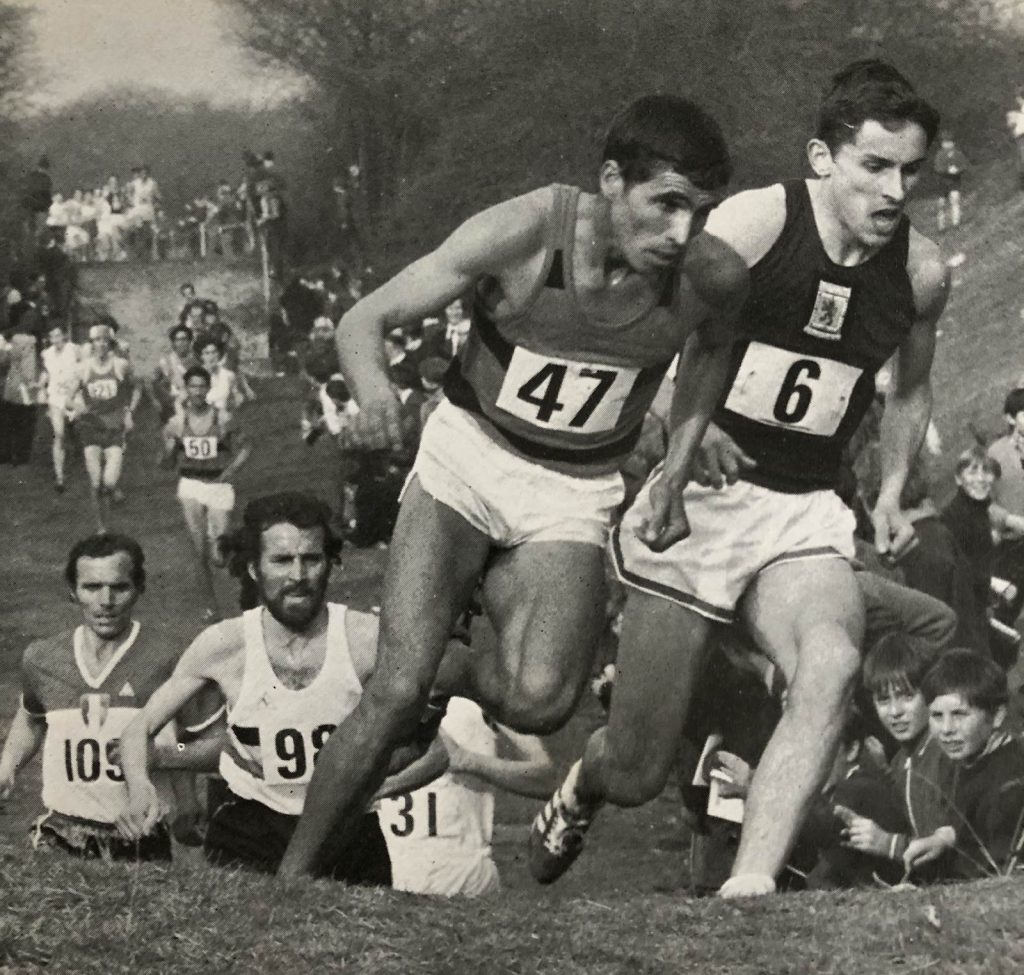 The challenge of racing is how you apply tactical intellect and mental strength to win because in close fields of that nature virtually everyone could lay claim to being the best on that day. And the test of a Racer's character is how you manage the disappointment of not winning. Will it make you psychologically stronger? Of note, Stewart's career post Munich was potted. Though, in 1975 he achieved his second win in the European 3000 metres Championship (indoors) and a career defining victory in the World Cross Country Championships at Rabat. This was also the year of Pre's passing, a fateful intervention that cut short his opportunity to redeem himself on the world stage at Montreal, a goal he had outwardly aspired to since Munich.      
Masters Factors
Racing for masters' endurance athletes requires a different mindset. Most distance running texts concentrate on the development of the young into the adult faster runner. Whereas a mature elite runner attempts to remain competitive as times naturally slow decade to decade. What does that mean and how does that feed into race tactics? 
I think of it this way. There are two types of racing for senior athletes: open competition against allcomers of all ages and masters specific age grade races, which for the purpose of this article, I will describe as Open and Masters, respectively. This demands two different ways of thinking, which some readers may think is semantics. However, I suggest that the type of competition will influence your psychological outlook towards the race.   
2.1 A Personal Preference
My personal preference is to race in Open competition on the roads in local community events and park runs (though we all know they are not meant to be a race) and Masters competition in my weekly Tuesday evening Newcastle Veterans Athletic Club track events. The latter is so informal, it's like putting on a comfortable old jacket every time I race. So, I get the best of both worlds. I will only travel long distances to race if I am at the peak of my powers and consider myself competitive. In actual fact, during my 15 years of mature age racing I have only travelled interstate once to compete, and never overseas.
You may be getting the drift that I prefer to race in low-key events. I have never competed in a Masters specific championship event. This is purely a convenience issue. I have other life activities that demand my time and I am not inclined to traipse all around Australia or the world (if that's possible) for race events where performance can be adversely affected by travelling and unusual surroundings. And Masters championship fields, domestically and internationally, tend to be dictated by opportunity and who can afford to get there, not generally by any particular selection process. However, I do support the Athletics Association organised Masters set up as a valuable extension to mainstream club athletics enabling participation in a structured racing schedule against peers. It has its place and meets the needs of many mature competitors, including aging elites hanging onto their prime, and the fostering of superlative age grade performances. 
Familiar and local is my mantra. Insular maybe, but this enables a more relaxed outlook towards racing. And largely, this has been my attitude to racing throughout my younger and master's careers. Staying local and relaxed means that inevitably you have some of your best races in anonymity, where a sense of calm can prevail. Though these days, one way or another, the ogre of an interactive social media tends to capture most things, if only to generate the attention that some require to race well.   
2.2 Let's Get Down to It
All things being equal, in Masters racing it is much more a closed shop, very clear who are the top dogs and who will be the likely winners, younger athletes at the bottom end of each five years age category having a discernible advantage. For some, the opportunity to actually win a race presents itself, where the runner brings a greater focus to their performance, to dig deep as the situation demands. An excitement is evoked, the anticipation of winning floating to the top. Though fields tend to be smaller the more senior the participants, the tactics in these races are no different to the race tactics adopted by younger Open athletes.       
In Open competition there can be a larger range of factors that influence a mature person's race performance. From the outset, unless you are in another performance stratosphere, the mature athlete knows they are not going to win the race outright. So, the strategies adopted are to win your age grade category, or get as close to the outright winners as you can. The degree to which you focus on either will depend upon the strength of the field. We all know of super vets, especially those in their forties, who can win Open races outright and even perform well on the international scene. Undoubtedly there are local super vets in many communities around the world who are winning Open races against weaker fields.
2.3 Open Races
I value the drag effect of competing in Open races, where you are pulled along to higher levels of performance by having large numbers of runners around you. As a mature runner, despite your best efforts, you are generally swallowed up by a pack somewhere down the field. The older you are the further down the field you fall. Psychologically, as the years go by, this can be hard to take, but if you embrace it as an opportunity to 'track' someone ahead, picking off competitors as you go, eventually to pounce and trounce, you will experience an immense sense of satisfaction that only a race can deliver. 
Some strategies that I have adopted to improve performance in Open races include:
Aim to beat the first woman or place in the top three women: this was only remotely possible in my early fifties;
Aim to beat younger runners who are faster;
Aim for an age grade equivalent time that will likely better the Open winner's performance (requires some advanced planning);
Aim to beat the existing Masters course record for your age category;
Start steady and gradually ramp up the pace, aiming for even or negative splits. Combined with a decent warm up, this is a physiologically sound approach for mature racers, where there is a greater potential to overcook your race and 'die a thousand deaths' if you start too fast;10 
Race on feel and perceived effort (I never ever wear a watch in a race), listening to your body; Zeroing in on a particular runner of known similar or slightly better ability from the outset;  Have a competing mindset, not 'just' participating; and Don't be fixated on your age grade competitors.    
I find if I use one or a combination of the above strategies, performance takes care of itself.  The mix of tactics I adopt will depend on contextual factors [Strategy is the planning, tactics is the execution of the plan, the act of racing].
I have a tendency to race a fairly even pace, and with aging, this approach or negative splitting has resulted in consistent performances. Apart from anything else, this is the one failsafe to never have a bad run. As you age you may find the initial rush of a race difficult to handle, and take longer to settle down into a steady breathing rhythm, where your effort carries you along at your racing pace threshold. For instance, in a track 5000 metre race, it sometimes takes me up to two laps to really settle into the requisite pace, whereas when younger it was more like 200 metres. I am trusting that I am not alone in this experience?
2.4 Memories
I love racing. It gives you so many different experiences no matter what your age. Some of my most memorable races are the earliest ones, the wins as a kid when it was truly all about the race and not the time run, diving for the line, falling and hanging on for grim death, until the 'death'. Instinctive, base, uninhibited racing, on all surfaces, in all types of weather conditions, where you only want to win, because that's what really counts as a kid, despite all the talk about the value of participation. 
Hanging around Club athletics with my father, and not ever being a part of Little Athletics, infused me with the desire to compete rather than 'just' participate. The reason I retired in my first career was because I couldn't compete due to chronic injury, and the reason I returned to running was because I needed a competitive outlet at that stage of my life. You see competition is the thing!
As a mature athlete, one of my best Open races was the Gold Coast 10km in 2014, age 55. It was a weird experience. On the starting line, with well performed M60 Queensland competitor Peter Reeves nearby, a couple of local mature competitors asked me what I thought I'd run. I responded 'something in the high 35s' and they took a slight double take. Though it's not fast compared to what Monas and Queenslander David Sweeney have run, I guess it's fast enough, and I was a relative unknown. 
Throughout the race I was hearing bystanders shouting out to someone called 'Mel'. I was wondering to myself, who the hell is Mel? This could have become an annoying distraction. However, instead, I used it as motivation. In addition to wanting to beat Reeves, I steeled myself to stay ahead of this Mel person, no matter what it took. It turns out that 'Mel' was Melanie Panayiotou, who three weeks later represented Australia in the Commonwealth Games marathon at Glasgow. I know Mel was in heavy training at that time, but still, I was able to beat a soon to be Commonwealth Games representative. 
Upon finishing I was caught between Mel (35:46), who was fourth woman outright and Sydney's super vet Belinda Martin (35:27), third woman outright and the W40 winner. Only one second behind me at 5km (and two seconds ahead of Mel), Peter won the M60 age category in 36:21, a far better comparative time than my 35:42. In the final wrap up, Mel's presence was a spur to my race performance, as was the quality of Peter Reeve's racing; I was running scared. Call me ageist, but there was no way I was getting beaten by a 60 year old! I don't remember seeing Mel in the race, but based on the spectator call outs she was always thereabouts, ready to pounce. 
Reflecting on this race, I thought about a hotly contested local 9.1km Tubemakers' fun run in 1985 that I won, beating amongst others, Mel's coach, Dick Telford. Dick was fourth, exactly one minute behind me. He had just turned 40 and was racing well. Dick, long associated with the Australian Institute of Sport, is also an Australian practical philosopher and sport scientist of immense gravitas. Always an educator, he delivered a running clinic with Pat Clohessy the day before the race. Racing Dick's protégé at the Gold Coast was a bit of deja vu that happens in athletic circles all the time. It adds a richness to the overall experience of racing and continuing to race throughout your life. Though more recently, these personal memories have been soured by the sanctioning of Panayiotou for doping, her suspension from competition ending on 3 September 2022.11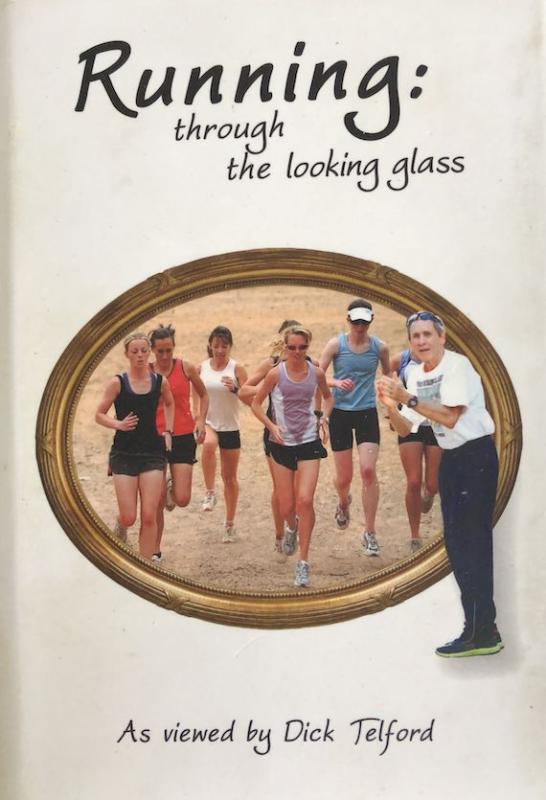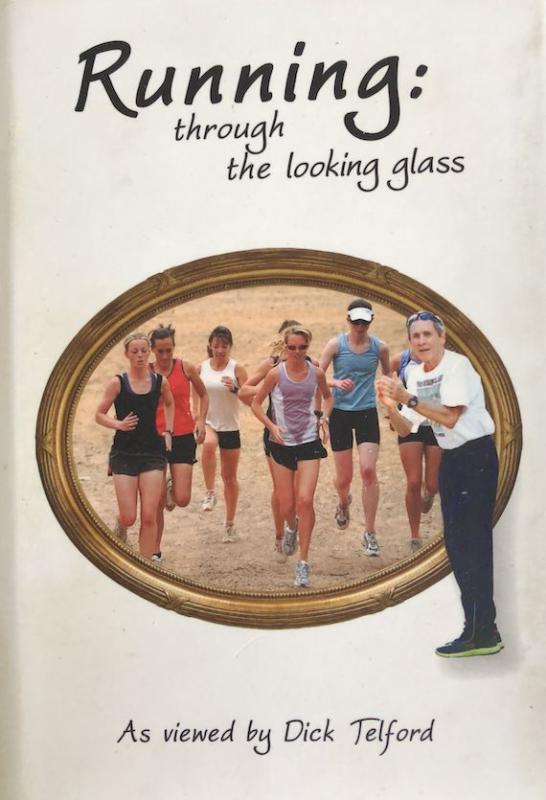 In the Tubemaker's event, though planning to adopt a Pacer approach, the field included an in-form opponent, Arthur Kingsland. Arthur and I were of similar ability over the years and in 1985 we were both running well. Arthur was known for his extremely fast starts. At the outset I quickly realised I had no hope of staying with him, so instinctively I fell into Racer tactics of following from a distance, zeroing in, clawing back the gap during the first three kilometres, pushing the pace out and hanging on during the second half while gradually extending my lead. A simple, but exhausting, example of the need to be agile in your response to an opponent's tactics.    
Examining the results of that fun run I noticed that 17 year old David Rundle won the shorter 4.2km race. Three years later in 1988 I was to have a great stoush with Dave in a 10.7km 'fun run' in Newcastle (notice how all the fun runs were weird distances back then). The year before, I'd finished second in the same race, in a faster time, to an up-and-coming Jason Maxwell, current coach of Luke Young. Dave was a good standard distance runner, State level and a training partner of Jason, who also represented NSW. Dave specialised in the steeplechase for a time and I understand coached Martin Dent early in his career. Both are much younger than me and were also coached by my father.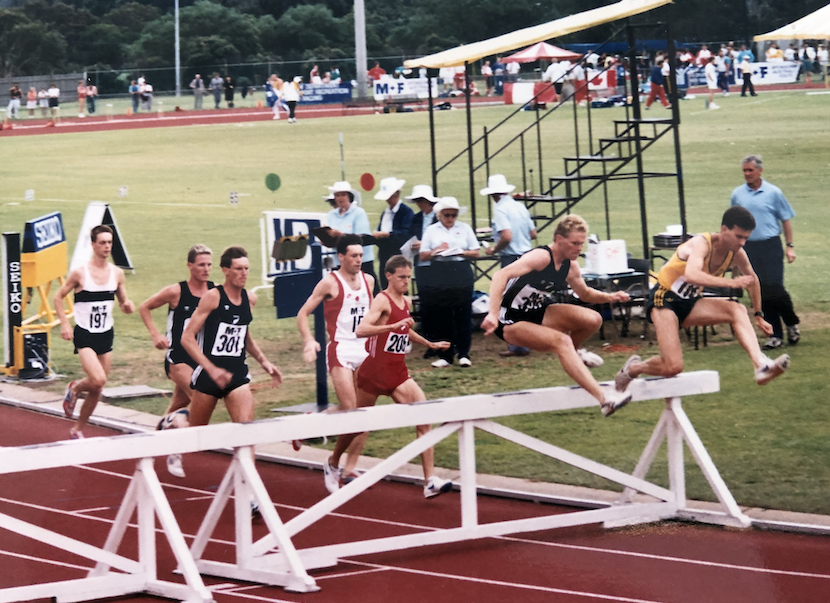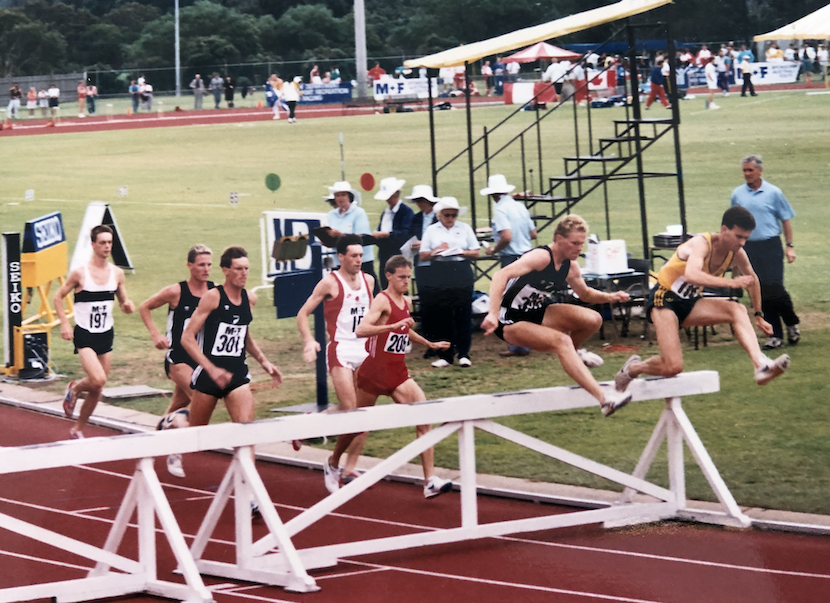 Anyway, story goes like this. I was determined to win this race at my second attempt. We were together all the way, and I was leading. Dave came up to my side with about one kilometre to go and, with the brashness of youth, said something like 'do you want to run in together?' Under my breath I responded curtly with 'No'. To wit, Dave ran away from me, beating me by three seconds. It was a clash of two different racing philosophies. Years later Dave told me he was giving me a chance, whereas I interpreted his offer as a lack of confidence, an opportunity for me to win. It could have been a Frank Shorter ties with Bill Rodgers in the 1975 Virginia 10 miles moment. But that wasn't something I could countenance. All racers have stories like this, the one that got away.
For those who may be interested, Jason's win over me in 1987 was of a similar nature: we went head-to-head well out in front, very fast early pace, I nosed ahead at 6 km before he hit out for home in the late stages achieving a time 25 seconds faster than Dave's future performance. Though I ran a solid race not far behind Jason, I like to use the excuse that I had a headcold and was not at my best, but then again if you are going to use excuses you shouldn't race.  
I was a biggish fish in a small pond, and over-confident in my ability to win both of these races. However, just out of their teens, Jason and Dave were the vanguard of a new group of developing local 'elites' that I stubbornly refused to acknowledge. It was a psychological blind spot. My attitude was given my experience 'I'll lead from the front and just burn them off, she'll be right', but I hadn't really thought through any specific race tactics, or contingencies. Head in the sand stuff. By adopting a Pacer stance, and not being prepared to adapt to race conditions, I had underestimated the tenacity of my opponents, two up-and-comers, who had greater talent and were beating me in the lead up to these races. I let Dave sit on me, and Jason pounced when he sensed me weakening towards the end. When it counted, I had nothing left in the tank to keep them at bay. They were tactically dumb races. 
I'd say that whether you are a Racer or Pacer will vary from race to race and depend largely on the strength of the field, measured against your current capability, psychological and physical. If you have competed for many years, you will have used a range of different tactics on the Racer to Pacer continuum. It's about having the tactical intellect to know what best suits a given race situation, and the courage to grab it by the throat, trusting your racing instincts. All things considered, its best to have a rough race plan, and adapt your tactics as the race unfolds, knowing your opposition and being alert to the up-and-comers. 
At the risk of pounding my chest, so to speak, hell, at around the same time, having reached the final prize-winning game, I wouldn't even agree to sharing the money pot in a knockout pool competition at a local Merewether pub. Though I didn't win the pool competition, and ended up with nothing, I guess what I'm trying to say is I'm all in to compete and not compromise the chance of an outright win if it's a possibility. It's in my makeup, 'winner takes it all'; buried deep but it's there. Nearly forty years on my outlook hasn't changed in this regard. If you've got the chance to win, you need to take it, because real opportunities to win can be few and far between. 
2.5 Frequency of Racing
When young I raced week in week out as a teenager, less so in my third decade and probably not enough (I was always 'training through'), and reverted to weekly racing in my early fifties when the taste for competition was renewed. In my sixties, I still like to race regularly when fit and not injured, but have become circumspect about racing too often and have never raced much over longer distances, primarily because of the potential for adverse health impacts. 
Pete Magill, a top master's performer from the USA, has stated that in his forties to early fifties he raced hard 10 to 12 times per year and sometimes as little as five or six, that it allowed adequate recovery and enabled him to build a solid level of fitness between races. Importantly, he indicated a penchant for shorter races like 5km that don't require prolonged recovery periods, yet are a great test of endurance, strength, speed and psychological control.12
Though I have raced a lot more frequently than Magill in my fifties, I agree with his stance on racing shorter distances. I prefer speed over distance, something that many mature distance racers shy from. As a mature runner I have never competed frequently in distances greater than 5km, such races only occurring three or four times per year. I have not raced further than the half marathon as a mature competitor, only competing in six 'halves' in 15 years (one per year 2008 to 2011, and the next two in 2019 and 2022). I look on in amazement at mature runners who race a large number of long events every year. I just don't think I could do it. I certainly couldn't race a marathon, which at my current age would be more a slog and a test of attrition rather than a test of stamina and endurance.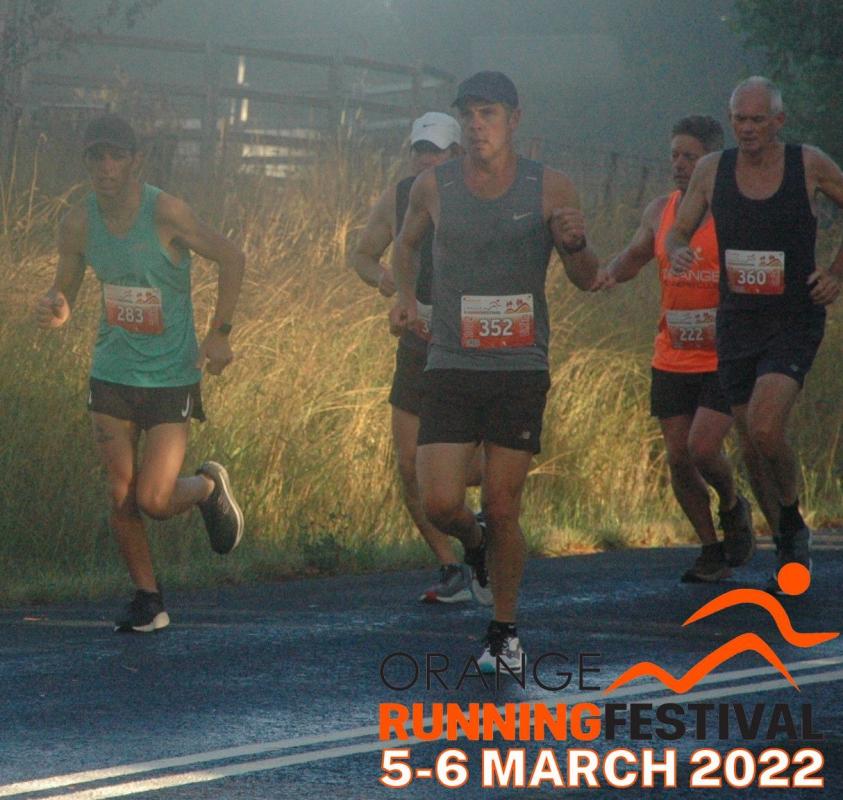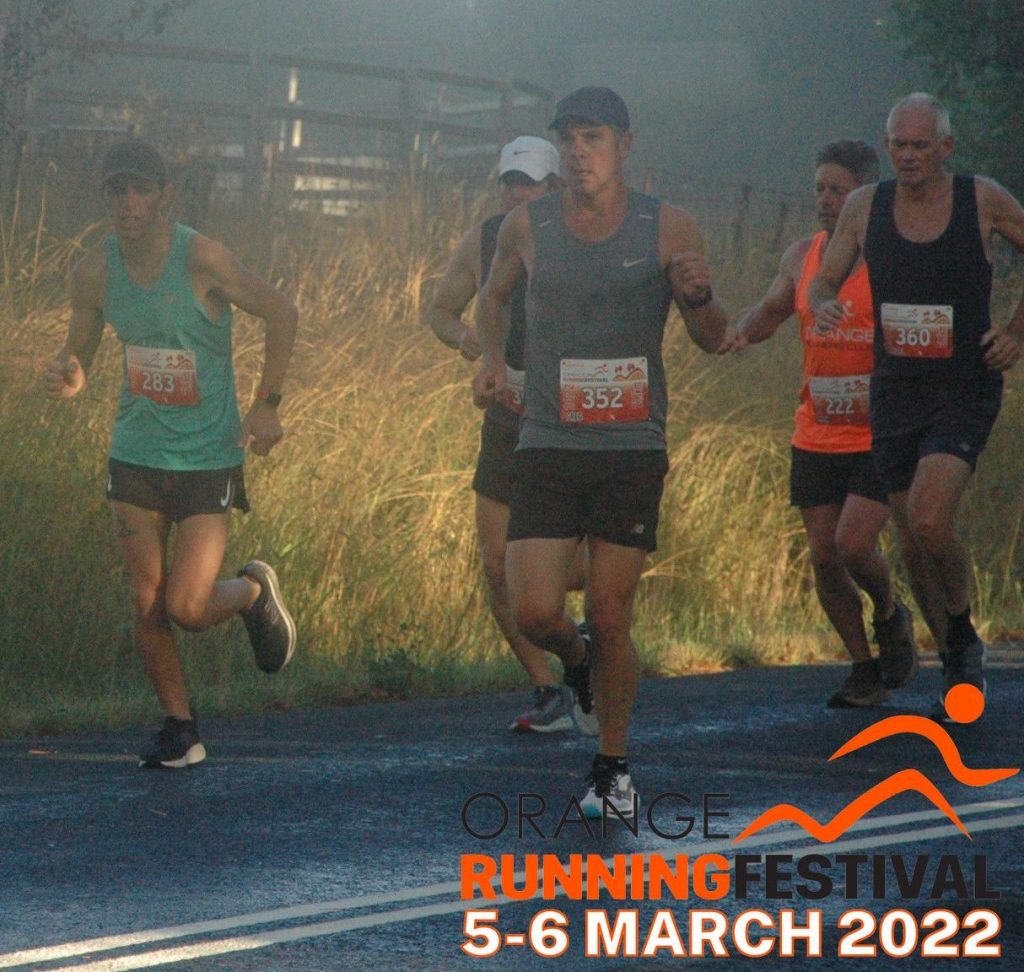 2.5.1 The Over Sixties Brigade
An emerging body of research, though not conclusive, indicates that mature endurance athletes with a lifetime of high intensity training and racing may be more susceptible to a range of heart conditions. In particular there is some indication that regular use of continuous 'at threshold' training sessions may put a mature athlete at greater risk of cardiac complications.13
By natural extension, if you think about it, racing is the hardest version of high intensity continuous running that you can do, so on this basis into my sixties I have scaled back my frequency of racing and high intensity training. Before becoming better informed by such research, scaling back had actually started as an intuitive response to how I was feeling in my training and racing as I aged, listening to my body. Of course, there was also the practical impact of the pandemic on the availability of races.  
On a semi-related issue, I have been puzzled for a very long time about the extremely small numbers of competitive athletes over the age of 60, an international phenomenon that has never changed. Based on recent experience and more extensive reading there appears to be a pretty simple reason. Injury, illness and disease tend to catch up with us from this age onwards. 
However, apart from this obvious reason, in your seventh decade the motivation to race can be adversely affected by the first most significant downturn in performance caused by the physiology of aging. It has an inevitability we must accept, mitigate and work with somehow, through strength training and psychological strategies. Jo Friel highlights the 'big three' age limiters affecting the racing performance of mature runners as decreasing aerobic capacity, increasing body fat and shrinking muscles.14 
As someone in their mid-sixties, who has been affected by injury and is trying to lift his average 10km racing pace to previous performance levels of sub-four minutes per kilometre, this is of particular interest to me, and I am sure others. 
Concluding Comments
Racing is where it's at. It is a valuable competitive outlet for mature elite distance runners. The Racer – Pacer continuum is a useful model to understand the interplay of tactical intellect, instinctive decision making and contextual factors that underline competitive performance and the art of winning. However, racing as we age from our forties onwards has a mix of risks and benefits that need to be assessed on an individual level.   
I'd say the ideal strategy for mature age racing, physiologically, is an overall even pace or negative splitting. Tactically in Open races, for me, this translates to tracking (or zeroing in), pouncing (getting the jump on someone) and trouncing (push hard to get a gap), quickly settling back to race pace, then picking off the next runner in front, and repeating this cycle until you hit the finish line. 'Track, pounce and trounce': standard stuff for any club runner, past and present, who wants to beat others, though a win may not be on the cards. Though we all know that in the heat of the battle we often lose our head, when we should use our head. And wouldn't races be boring affairs if we always adopted the 'ideal'? Just saying.
There are definite benefits of exercise for mature persons, but ultimately racing should be considered within an age-appropriate framework. A nuanced outlook is required, informed by practical philosophers such as Friel and Reaburn who specialise in sports science and the impact of aging on training and performance. I have faith in their guidance and common sense, and interpretation of the contemporary research. I note they advise caution against overexercising with too frequent high-intensity and long-duration workouts, including racing, that can compromise health and longevity. 15 16 
The sixties' is a critical decade where mature Racers and Pacers need to reconsider their outlook to competition, and think about optimal approaches to racing (like frequency and distance and regularity of really hard efforts) balanced against health and wellbeing and the ability to continue running and racing safely. It will require a more thoughtful approach to training to continue racing into your seventh decade and beyond: a change in philosophy, where the pendulum swings towards what Reaburn describes as the 'value of exercise as medicine.'17
It's the start of a transition to something else, a different racing outlook that I don't yet fully understand. But I do know that some of us are experiencing it right now, and it is something every runner will inevitably experience. 
And having said all this, I think of my youth and racing in my teens and twenties, the Racers past and glorious, and how I enjoyed sticking it to the opposition and sticking it to myself, and still do. Racing to win. 
That aim will forever remain, it's just a matter of degree.
References: 
1 Blue, A, Queen of the Track: The Liz McColgan Story, 1993, p79 
2 Alder, J, Marathon and Chips: Biography of Jim Alder, 1981, p128
3 Walsh, D & Radcliffe, P, Paula: My Story So Far, 2005, p170  
4 Martin, D, & Coe, P, Better Training for Distance Runners, revised edition 1997, p373. This quote is variously cited, most famously by Mel Watman, but exact year could not be determined by author.  
5 Tough of the Track: The Ian Stewart Story, can be accessed on Youtube at https://www.youtube.com/watch?v=dLy4UEXPnTA
6 Martin & Coe, Better Training for Distance Runners, pp371-373
7 Ibid, p373
8 Ibid, p373
9 Cobley, J, Profile of Ian Stewart, Racing Past, 18 October 2012, available at:   https://www.racingpast.ca/john_contents.php?id=212
10 Reaburn, P, The Masters Athlete, 2009, pp91-92
11 Sports Integrity Australia media release, Athlete Receives Sanction, 17 June 2021
12 Utzschneider, C, Mastering Running, 2014, pp28-29
13 Interview with Peter Reaburn, Maximising Health & Performance of the Masters Athlete, Episode 215, The Physical Performance Show, posted by Runners Tribe 1 June 2020 – Can be accessed at https://www.runnerstribe.com/podcasts/maximising-health-performance-of-the-masters-athlete/
14 Friel, J, Fast After 50, 2015, p67
15 Friel, Fast After 50, p44
16 Based on electronic communication between the author and Peter Reaburn on 12 March 2023: research papers supplied
17 Terminology quoted from electronic communication between the author and Peter Reaburn on 12 March 2023