2016 Season: Not Defined by Medals in Rio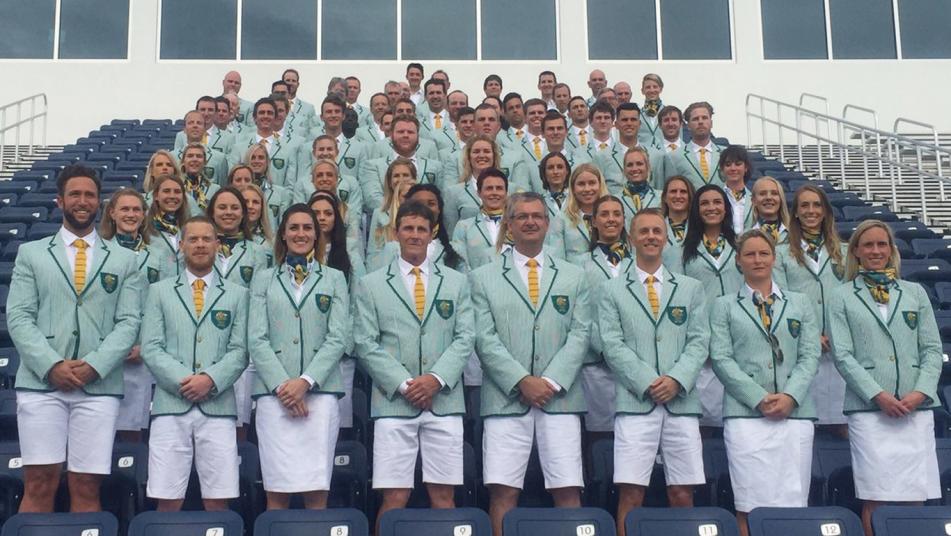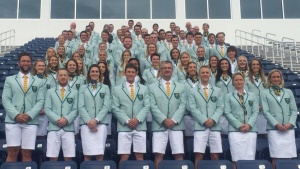 The 2016 season unofficially started with the Zatopek:10 (back in December, 2015), and since then we have witnessed so many magical moments from our stars of Australian athletics. Although many people would rate the Australian team's performance purely on the results from the Rio Olympics in August, the success stories can be seen from the 2016 season in its entirety. Even so we did end up with two medals from Rio, plus a further four medals from the World U/20 Championships in Poland. So was 2016 a successful year for Australian athletics?
16 Individuals with Top-10 Performances in Rio
Although we only walked away with two medals from Rio it was hard not to notice just how many athletes produced top-10 performances in Brazil. In total there were 16 individuals who left Rio with top-10 results, while our women's 4x400m team (8th) also contributed to what was largely a successful Olympic campaign. Eloise Wellings (5000m/10000m) and Madeline Hills (3000mst/5000m) both recorded top-10 finishes in two events.
Overall we also placed 12th on the 'Placing Table', ending the Olympic Games with 33 points – which included 9 top-8 placings. In comparison Great Britain finished with 22 top-8 placings (with 7 medals), while Canada had 13 top-8 placings (with 6 medals).
11 Australian Records in 2016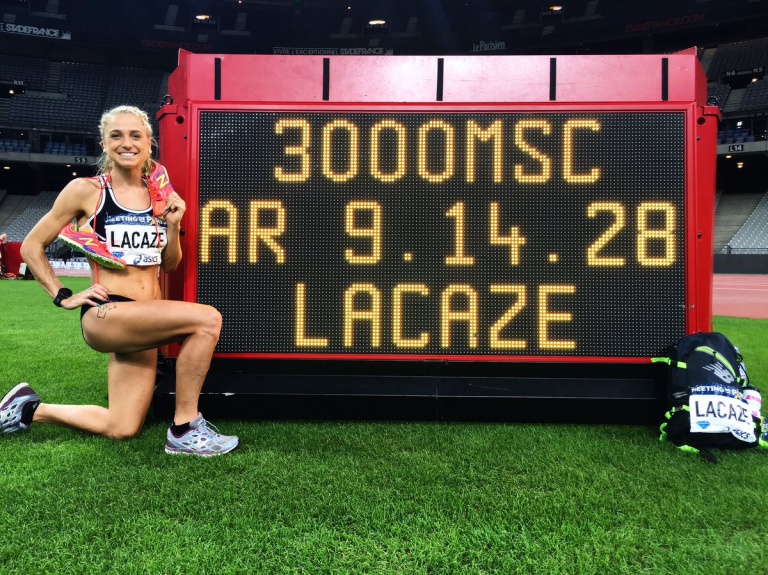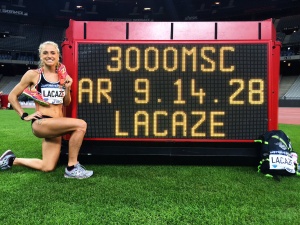 Records in athletics are hard to break in so many events, so to see 11 broken in 2016 in both Open and U/20 events was certainly evidence that the year did have many highlights.
The first record actually came indoors in Boston, USA, where Melissa Duncan produced a 4.06.93 in the women's 1500m on February 14. A month later we saw a truly amazing performance from Brooke Stratton in Perth, where she produced an outstanding series of (6.71m(w), 7.05m, 6.69m(w), 6.82m(w), 6.79m(w) and 6.84m). We hadn't seen anything like it in the women's long jump in Australia since Bronwyn Thompson jumped the AR of 7.00m back in March, 2002 at the old Olympic Park Stadium in Melbourne.
The next two impressive records, this time by two of our junior stars, came within 2 days of each other at a Junior meeting in Mannheim, Germany. On June 25, Jack Hale exploded down the track in the men's 100m to record a new AJR of 10.21s – a mark that also saw him move up to no.12 on the Australian all-time list. A day later Kurtis Marschall produced a new AJR in the men's pole vault (5.70m), which also saw him qualify for the Rio Olympics.
The other two records of note came from our newly retired queen of the pole vault, Alana Boyd, and the track queen Genevieve LaCaze (3000m steeplechase). Boyd had what most would say was her best year of her career, and although she just missed our on a medal at the Rio Olympics, she did end up with 6 out of her best 10 jumps of her career across the 2016 season. This included her AR of 4.81m on the Sunshine Coast on July 2nd.
LaCaze also produced her best ever year of her career, with no fewer than 15 PB's on the track. The crowning moment was an AR of 9.14.28 at the Paris Diamond League meeting on August 27 – only 8 days after ending her Olympic campaign with a 9th place finish in the 3000m steeplechase and a 12th placing in the 5000m final. Was it good enough to be named Australian Female Athlete of the Year? (see more details on the award below).
The remaining Australian records were recorded by:
Trae Williams – AJR in the 100m prior to Hale's performance (10.27)
Matthew Ramsden – AJR in the 2000m (5.09.40)
Alex Hulley – AJR in the hammer throw (65.75m, 4kg)
Josh Harris – AR in the 25000m (79:56) and 30000m (1:36:39.7)
Fabrice Lapierre – AR in the long jump (indoors) (8.25m)
Dane Bird-Smith – AR in the 5000m Walk (18.38.97)
[icon name="trophy" class="" unprefixed_class=""] VOTE NOW! At the bottom of this page you can vote for your 2016 Australian Athlete of the Year.
Our Picks for 2016 Category Awards
We decided to choose only one winner (either male or female) across event categories (e.g sprints), with additional athletes detailed as also having outstanding season's per category. We start off with the sprints (100m, 200m, 400m):
Sprints (100m, 200m, 400m plus Hurdles)
Category winner: Ella Nelson (200m)
Other notables: Morgan Mitchell (400m), Anneliese Rubie (400m), Alex Hartmann (200m), Lauren Wells (400m hurdles)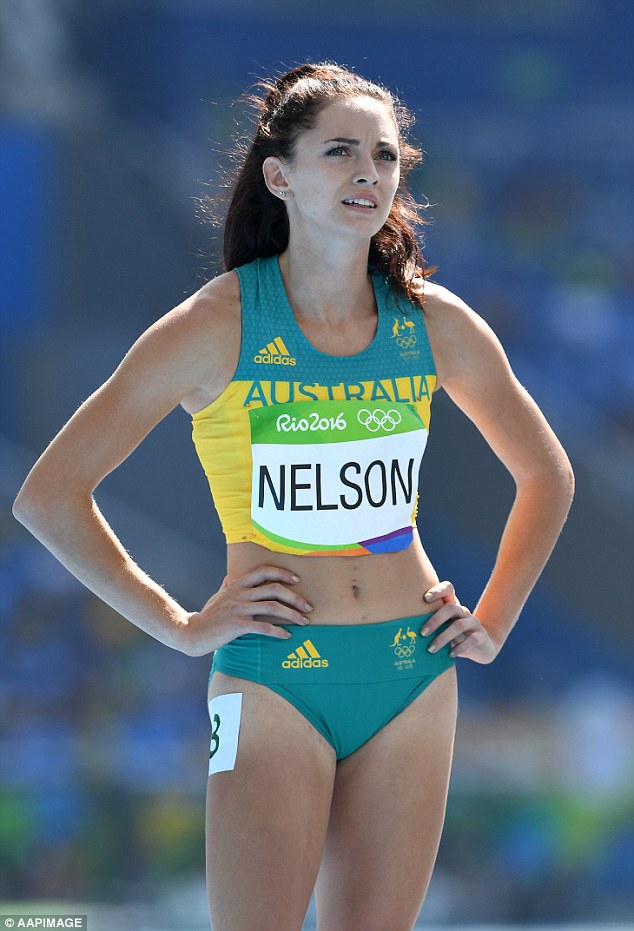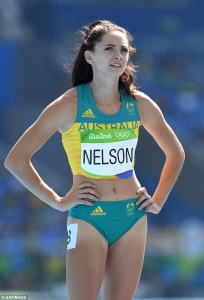 The winner, Ella Nelson, was a clear winner based on her outstanding 9th place finish in Rio. The performance in Rio was also a PB (22.50s), and was the third time that she had broken through the 22.60s barrier in 2016. Prior to this year Nelson's PB was 23.04s, so the significant breakthrough in 2016 now sees her as one of the all-time greats of the 200m in Australian history – now ranked only behind the likes of Melinda Gainsford-Taylor, Cathy Freeman, Denise Boyd, Tania (Van Heer) Murphy and Raelene Boyle.
If not for a hamstring injury in April, there was every chance that we could have seen our first Olympic finalist in the 200m since the Sydney Olympics (where Gainsford-Taylor and Freeman both lined up in the final).
Nelson's performances in 2016 undoubtedly were off the back of a terrific stint in the United States at the end of 2015 – training with the ALTIS group in Phoenix, Arizona. In her interview with RT prior to Rio she said "The facilities, therapy, and technical coaching are all world class and I love being there. Being around world class athletes creates an awesome environment and everyone is super supportive of one another".
Middle Distance (800m, 1500m, Mile)
Category winner: Ryan Gregson (1500m/mile)
Other notables: Linden Hall (1500m), Zoe Buckman (1500m), Jenny Blundell (1500m), Luke Mathews (800m/1500m)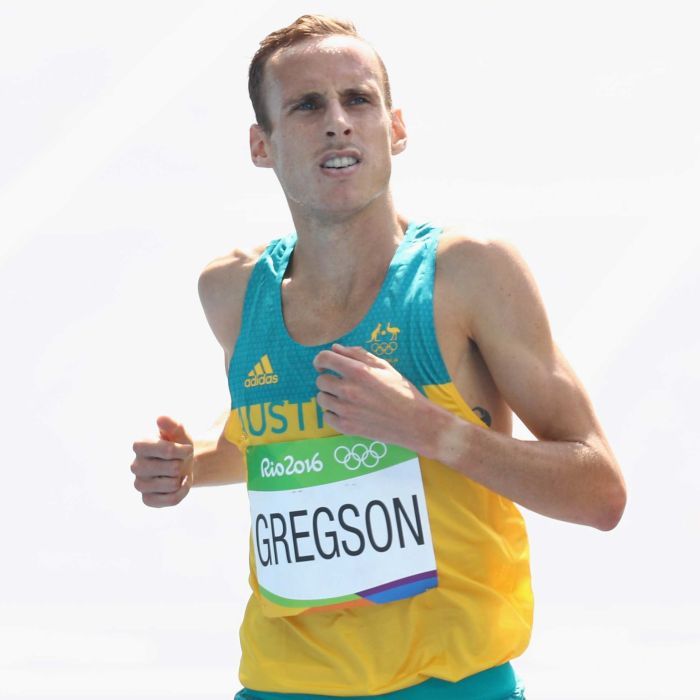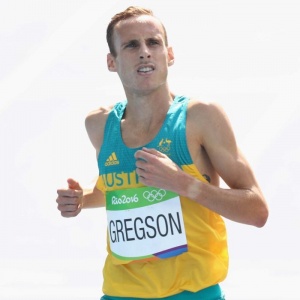 Choosing a winner in this category was a little harder than the sprints, with both Ryan Gregson and Linden Hall both having fantastic seasons. In the end it came back to the fact that Gregson made the final of the 1500m in Rio, while also finishing in 7th place on the Diamond League standings for the 1500m/mile. Overall Gregson also competed in 12 events (1500m/mile) outside of Australia (excluding Rio) versus Hall who had only 4 – thus making it difficult to rate Hall above Gregson for 2016.
For Gregson the successful start to the season actually took place back in December, 2015 – where he won a mile race in Geelong in 3.56.67. This set up 2016 perfectly, resulting in a 3.36.74 win at the Briggs Track Classic and another dominant victory at the National Championships in 3.37.76. The next 'big' result came at the Diamond League meeting in Rabat, Morocco, where he finished 3rd in 3.34.43.
A month prior to Rio Gregson also produced his best run in 6 years, with a 3.32.13 in Monaco, good enough for 7th place. With expectations high entering the final in Rio, and in career best form, some experts were suggesting that a medal was not out of the question. In the end he didn't have his 'perfect' race, but nonetheless ended the season as clearly the number one middle distance runner in Australia.
Distance (3000m, 3000mst, 5000m, 10000m)
Category winner: Genevieve LaCaze (3000mst/5000m)
Other notables: Madeline Hills (3000mst/5000m), Eloise Wellings (5000m/10000m), Brett Robinson (5000m)
You simply can't go past the simply outstanding season from Genevieve LaCaze in 2016. Apart from her 15 PB's across the year (on the track) plus her National record in the 3000m steeplechase, LaCaze's improvements in both the steeple and 5000m were remarkable.
LaCaze went from 9.35.17 in the 3000m steeplechase at the end of 2015 to a new PB and AR of 9.14.28 by the end of the season. In the 5000m it was just as impressive, moving the marker from 16.05.60 at the end of 2015 to a 15.06.67 when placing 15th at the Diamond League Final in Brussels, Belgium. This now has her ranked 6th on the Australian all-time list.
She also moved up to 10th on the Australian all-time list in the 3000m (8.52.28), whilst also recording PB's in both the 800m (2.04.05) and 1500m (4.10.20).
Road (5km, 10km, Half Marathon, Marathon)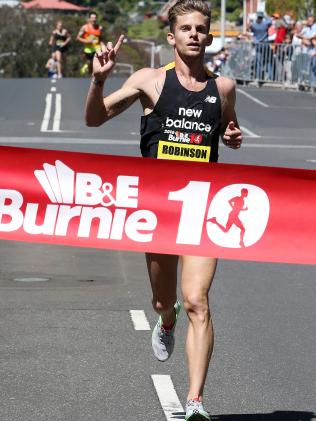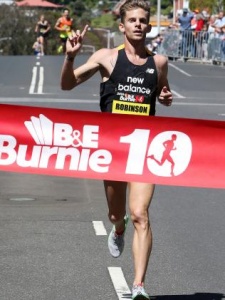 Category winner: Brett Robinson (5km/10km/Half Marathon)
Other notables: Milly Clark (Half Marathon/Marathon), Eloise Wellings (5km/10km/Half Marathon)
A super performer on the roads, Brett Robinson ended the season with major wins in Adelaide, Melbourne (Half Marathon), Burnie and Noosa. His best win came at the Burnie Ten (28:29 PB), where he ran the fastest time since Craig Mottram ran a 28:25 to win the title back in 2003.
Milly Clark was also well and truly in the picture to win this category, after a 13th place finish at the World Half Marathon Championships in March and a quality 18th place finish in Rio in the marathon. Eloise Wellings also impressed in 2016, with wins at Burnie (33:21), Adelaide (39:05 for 12km) and a 3rd place finish at the half marathon event in Japan in February (69:29 PB). That result pushed her up to no.7 on the Australian all-time list.
Jumps (High Jump, Pole Vault, Long Jump, Triple Jump)
Category winner: Fabrice Lapierre (Long Jump)
Other notables: Alana Boyd (Pole Vault), Brooke Stratton (Long Jump), Henry Frayne (Long Jump)
This was a tough category, with Fabrice Lapierre taking the win off the back of being crowned the overall Diamond League winner for the men's long jump plus taking home silver from the World Indoor Championships (with an AR of 8.25m). Although Rio didn't turn out the way he had hoped (finishing 10th), his overall season saw him finish on the podium in no less than 6 Diamond League events – including a SB of 8.31m in Rabat.
It's hard to know what would have happened if a foul (by a toenail!) in the Rio final was not called, as the end result could have been a lot different. Even so Lapierre is now a three time medallist at major international championships and is still going strong at 33 years of age.
Throws (Shot Put, Discus Throw, Hammer Throw, Javelin Throw)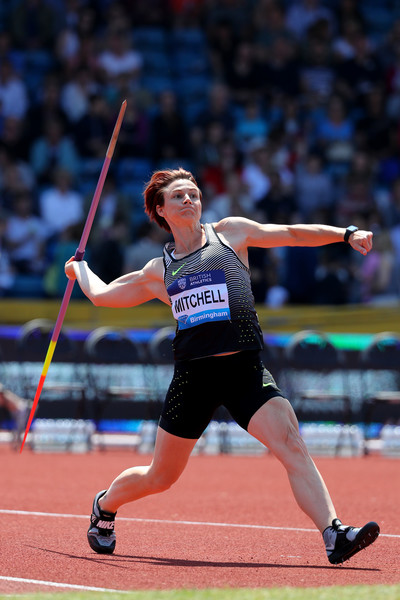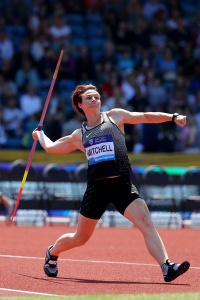 Category winner: Kathryn Mitchell (Javelin Throw)
Other notables: Dani Samuels (Discus Throw), Damien Birkinhead (Shot Put), Hamish Peacock (Javelin Throw)
It was very similar story for Kathryn Mitchell as it was with Lapierre. She ended the season with 25pts in the race for the Diamond League title in the women's javelin (finishing in 2nd place overall), and was on the podium four times at Diamond League events.
Mitchell's consistency was never more evident than her ability to produce throws of 63m+ on 9 occasions – including a quality 64.36m round 2 throw in the Olympic final, which saw her place 6th (but only 44cm's from a medal).
Dani Samuels also had an excellent season, and simply couldn't find the perfect throw in Rio. Nevertheless she ended the season with three competitions throwing over 66m, with a SB of 67.77m in Shanghai – only 22cm's shy of her PB from 2014 of 67.99m.
Walks (20km Race Walk, 50km Race Walk)
Category winner: Dane Bird-Smith (20km Walk)
Other notables: Jared Tallent (20km Walk/50km Walk), Regan Lamble (20km Walk)
There were three standout performers when it came to our Australian race walkers, with Dane Bird-Smith just getting the nod for category winner from Jared Tallent and Regan Lamble – largely due to exceeding expectations in Rio (entering the competition outside the top-10 and going onto win bronze) and also for his AR in the 5000m walk.
Overall the 24 year-old produced PB's across the 5000m, 10000m, 10km and 20km walking events in 2016, and finished with a win at the Oceania Championships, a 4th place finish at the World Team Cup in Rome and a bronze medal from the Rio Olympics.
There is no doubt how good Tallent's season was, elevated to the win in the 50km walk at the World Team Cup (after the DQ of Alex Schwazer, who is now banned for 8 years from the sport) plus his gutsy silver medal at the Olympics. Definitely hard to argue against him taking the win in this category.
Our 'Big Watch' Athletes of 2017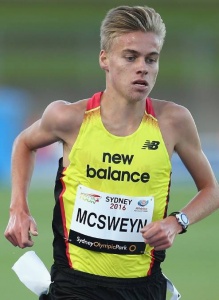 Away from our 'big stars' of athletics there are so many great athletes that are just starting out on their journey to World and Olympic success. Some of these that we believe will be on the 'big watch' list are:
Jack Hale – hard to go past his AJR of 10.21s in Germany this year. Turns 19 in May next year, so still a junior which is hard to believe. Could he be lining up in the 100m heats at the London World Championships in 2017?
Kurtis Marschall – already an Olympian at the age of 19, with the world at his feet. His 5.70m AJR pushes him up to no.7 on the World U/20 all time list, which is again testament to how much talent this vaulter has at such a young age.
Jess Thornton – as with Marschall already boasts the fact that she has experienced an Olympic Games – and all at the age of 18. A 23.26s 200m plus a 52.05s 400m was a sensational double for Thornton in 2016, with expectations clearly raised again in 2017.
Stewart McSweyn – came from the clouds to nearly qualify for Rio in the 3000m steeplechase with a PB of 8.34.45 in Sweden in late June. Also ran a 28:44 PB over 10km at the Burnie 10 in 2016. Looks set to be another one to watch out of the MTC stable.
Matt Denny – determination brought about a ticket to Rio in 2016, where the 20 year-old managed a top-20 position. Finished his campaign with a new PB in the discus of 65.37m, and looks set for a fantastic career.
Overall Australian Athletes of the Year
Based on the above category winners we have narrowed it down to the following athletes to take the title of the Australian Athlete of the Year:
Male Athlete of the Year
Ryan Gregson (1500m/Mile)
Brett Robinson (5000m, Road)
Fabrice Lapierre (Long Jump)
Dane Bird-Smith (20km Walk)
Jared Tallent (20km/50km Walk)
Female Athlete of the Year
Ella Nelson (200m)
Linden Hall (1500m)
Genevieve LaCaze (3000mSt/5000m)
Eloise Wellings (5000m/1000m/Road)
Kathryn Mitchell (Javelin Throw)
Alana Boyd (Pole Vault)
Dani Samuels (Discus Throw)
Brooke Stratton (Long Jump)
So instead of choosing the winner ourselves we need your vote to help decide the winners for 2016. Below you can vote for both the male/female AOY for 2016, so make sure you cast your vote over the next 10 days!
Added to the public vote will be votes that have been submitted by some our stars of the sport. Stay tuned as we announce the winner over the coming weeks.