The 21-year-old was taken to hospital by ambulance after falling heavily during a training jump at the WA Institute of Sport high performance centre in Mt Claremont.
A WAIS statement confirmed she had fractured the tibia in her right leg.
Parnov will undergo surgery today morning which will require her to be on crutches for six weeks, followed by a lengthy rehabilitation process.
It will prevent her from being able to resume training in time for the Rio de Janeiro Olympics.
She had yet to achieve an A-qualifying mark to book her place on the Australian Olympics team.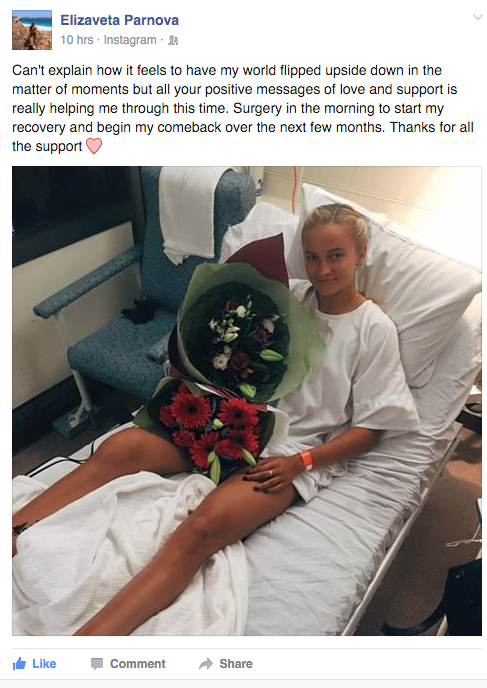 Read more at-
https://au.news.yahoo.com/thewest/sport/a/31307818/parnovs-rio-dreams-in-tatters/