Australian Athletics Team – Target 60*

The Australian Athletics Championships have concluded and there are now less than 100 days until the final Australian athletics team is announced, and fingers crossed we will end up with a 60 strong team representing the green and gold in Brazil. We already know of 35 individuals that have been selected, while another 14 individuals will surely be added to the team on July 12 – athletes who have qualifiers but were not selected after the conclusion of the Olympic Trials in Sydney [ed. this includes events such as the marathon and the 20km walk, where important events are taking place in both April and May]. This leaves around a further 11 athletes who we believe are in the perfect position to push for selection with qualifiers over the coming months.
[*ed. this does not include any relay runners in either the 4x100m or 4x400m – where applicable]
We first take a look at the Australian men's team:
[supsystic-tables id='8′]
*Note: Gold medallists at the Australian Championships in Sydney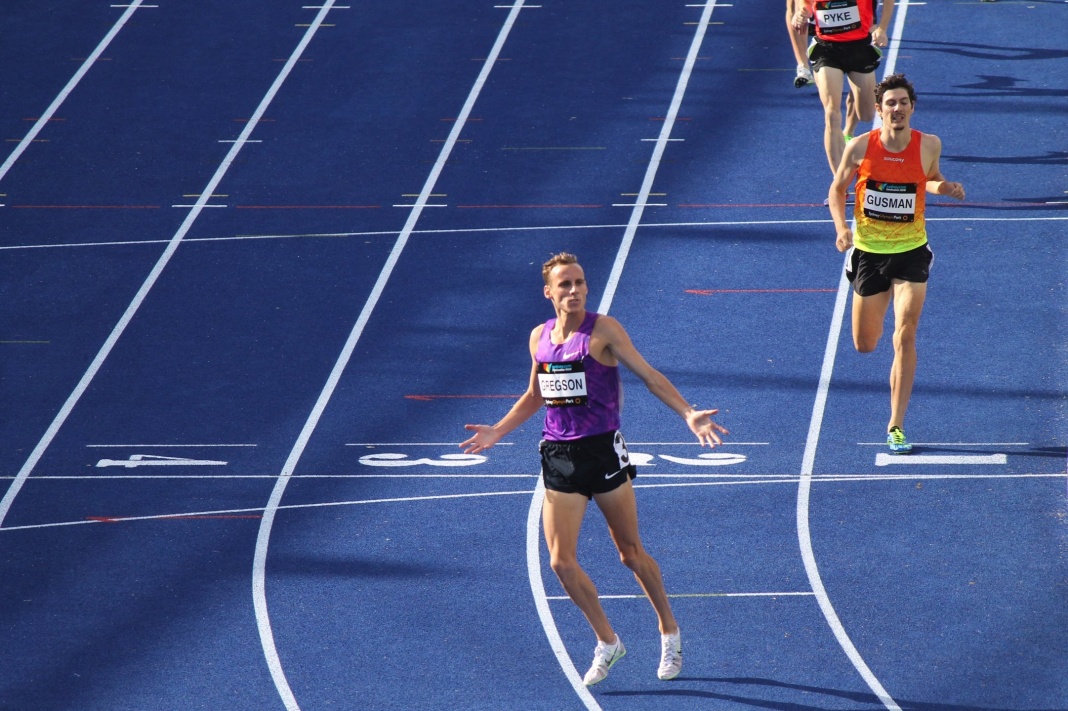 The above team will certainly be bolstered by an additional three 20km race walkers, three marathon runners, plus the likes of Jeff Riseley, Josh Ralph, Collis Birmingham and Ben St.Lawrence. All have their own important races over the coming months, but know that either additional Olympic qualifiers or quality performances (proving fitness leading into Rio) will only strengthen their position – if there was any doubt in the first place.
The most interest will be surrounding those athletes still chasing the dream of wearing the green and gold – under the category of the 'Dream is Still Alive'. Many of these athletes have the added bonus of winning their respective events at the National Championships, including the likes of Steve Solomon and Ryan Gregson (pictured right) – both closing in on Olympic qualifying times. This will ensure that if they do register an Olympic qualifier prior to July 12 then they will be assured of selection for this years Olympics.
Some Important Events Coming Up
Many of these athletes who are chasing Olympic qualifiers will have some critical events that will be an integral part of final selection, these include:
16th April – High Noon Meeting in Canberra, ACT (Aaron Stubbs, Steve Solomon tbc)
17th April – Nagano Marathon in Japan (Harry Summers)
24th April – London Marathon in the UK (Craig Mottram (debut in the marathon) and Shawn Forrest)
25th April – Marathon team selected for Rio
30th April – Jordan Payton Invitational, Stanford USA (Ben St.Lawrence, Sam McEntee tbc)
6th May – Doha Diamond League Meeting in Qatar (the men's 1500m is part of the program, so a chance to see Ryan Gregson in action tbc)
6th May – USA National meeting commence with events such as the Oxy Invitational in California and the Hoka Distance Classic, also in California (12th May). In the past these meetings have attracted the likes of James Nipperess (2015), so we will be updating you as soon as we know of any Australian athletes entered in these US events.
7th-8th May – IAAF World Race Walking Team Championships, Rome Italy (important for Michael Hosking and Nathan Brill who will be pushing for selection in the 20km walk. Both need a 1:24.00 for OQ, with Hosking recording a recent 1:24.42 in Adelaide) [ed. we would expect that Rhydian Cowley will make the team in the 20km walk, as he already has an OQ to his name]
8th May – The Asian circuit continues with the IAAF World Challenge in Kawasaki, Japan (Golden GP). (could see the likes of Hamish Peacock and maybe even Alex Rowe venture over to Japan for such a quality meeting)
14th May – Shanghai Diamond League
18th May – IAAF World Challenge, Beijing China
30th May – 20km Walk and 10000m team selected for Rio
These are just some of the events that are taking place over the next 4-6 weeks, where we will keep you up to date with all the Australians in action (including advising of up coming events with Australians detailed on starting lists).
Up Next: a look at the Australian women's team
Quick Look Back at the National Championships 
What the Australian papers/media said post Nationals (after the selection of the initial Australian team):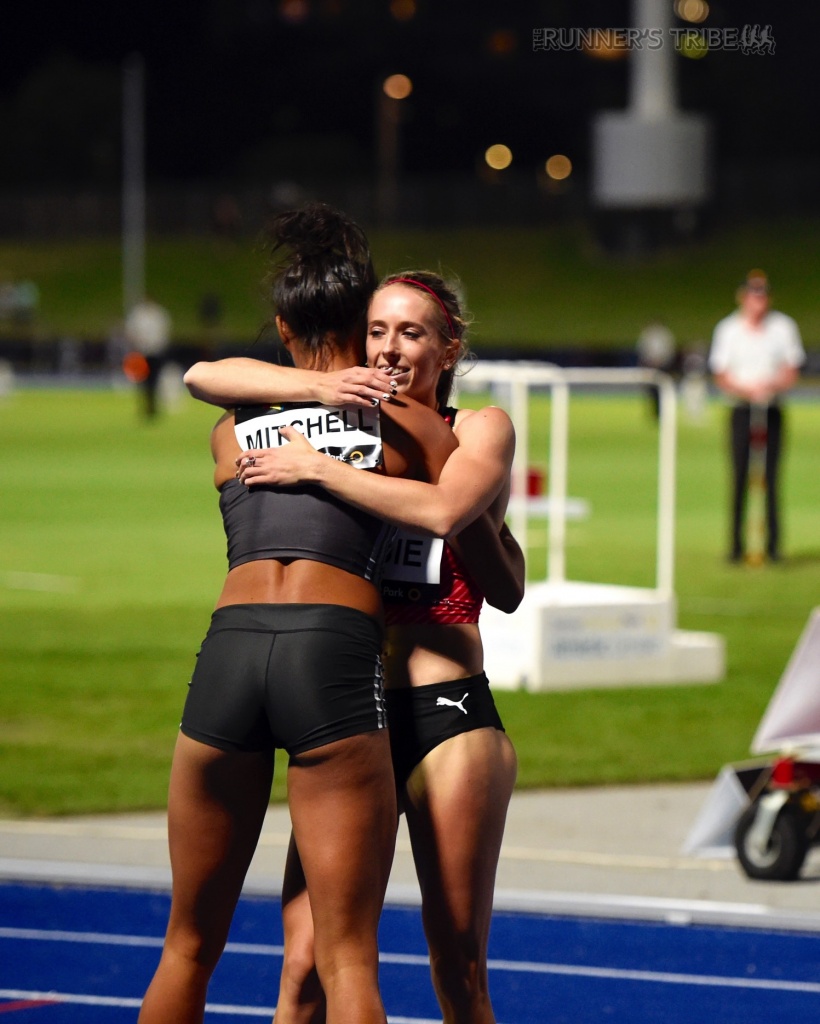 The Australian Newspaper: "Track fields new generation for Rio 2016 Olympics"
Track star Cedric Dubler gets to training on an electric skateboard and likes to fly camera drones, ­although he's already crashed two.
Brooke Stratton is a coeliac but that hasn't stopped her ­becoming Australia's best ever ­female long jumper and one of the best in the world.
Luke Mathews wasn't an Olympic contender in anyone's mind but his own six months ago but now he's going to Rio.
Say hello to the new faces of the Olympic athletics team. They represent a generation that is being acclaimed as Australia's most promising for more than 20 years.
AAP – via ESPN: "Australian track and field team head to Rio with renewed hope"
A resurgent squad of sprinters and a load of long jumpers with legitimate medal hopes will highlight the Australian track and field team at the Rio Olympics.
The first major tranche of a team currently numbering 35 athletes – including 20 Olympic débutantes – was announced on Sunday night.
Reigning Olympic 100m hurdles champion Sally Pearson was named as captain even though she has not raced since June last year due to serious wrist and Achilles injuries.
She will head an Australian squad in Rio which will boast competitors in the Olympic men's and women's 200m and the men's 100m for the first time since the 2004 Athens Games.
Alex Hartmann (20.46 seconds) and Ella Nelson (22.59) guaranteed their spots on the squad by winning the 200m races at the national championships which finished in Sydney on Sunday.
Josh Clarke was picked to run the men's 100m in Rio even though he missed the trials due to a hamstring strain.
THE NEW FACES SELECTED FOR RIO
Damien Birkinhead (shot put), Cedric Dubler (decathlon), Melissa Duncan (1500m), Madeline Hills (3000m steeplechase), Chelsea Jaensch (long jump), Luke Mathews (800m), Morgan Mitchell (400m), Eleanor Patterson (high jump), Kelsey-Lee Roberts (javelin), Brett Robinson (5000m), Anneliese Rubie (400m), Brandon Starc (high jump) and Brooke Stratton (long jump).
Walkers Dane Bird-Smith, Brendon Reading and Rachel Tallent will also be making their Olympic debuts in Rio.
If you look at this list and add the likes of Kim Mickle, Dani Samuels, Jared Tallent, Fabrice Lapierre and Alana Boyd you start to see a great mix of true Australian champions of track and field mixed in with the 'next generation' of Australian stars. The exciting part is that we may have already witnessed a new 'star' or two over the domestic season – ready to impress on the biggest stage of all, the Olympic Games!