Stubbs Shows Rio is Clearly on the Radar
Gold Coast sprinter Aaron Stubbs took another step towards representing Australia at the Rio Olympic Games, only a week after taking home a $12,000 cheque for a narrow win in the Queanbeyan Gift (in a very swift time of 12.14 seconds).
At the Joanna Stone Shield in Brisbane, Stubbs continued his impressive form with a 10.27s PB performance over the 100m, well under his previous best on the track of 10.62s set back in January this year. In the process Stubbs became only the 28th Australian to break 10.30s, and most importantly moves him within striking distance of the Olympic qualifying mark of 10.16s. [Ed. note that, roughly converted, his mark of 10.27s would equate to 10.20s with 0.0m/s wind]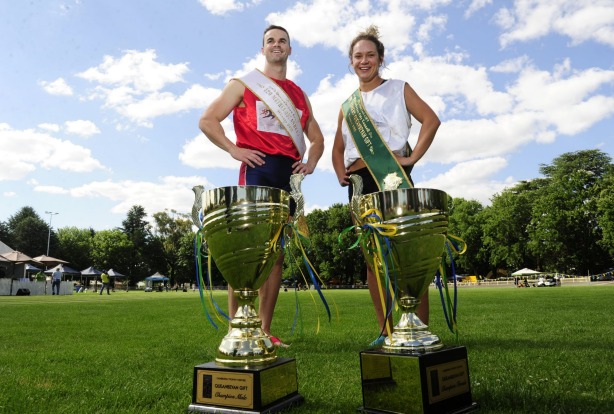 The former beach sprinter is making his mark again after admitting he became too arrogant following his $40,000 Stawell Gift triumph as an 18-year-old in 2009. After his recent win the Queanbeyan Gift Stubbs said,
"I'm ecstatic, I haven't won a big Gift in seven years and it's good to be back,"

"At the moment I feel really good. If I can stay in one piece and keep working hard then Rio is definitely on the cards".
Stubbs now joins an impressive list of sprinters ready to take on the domestic season, depth in the 100m that we haven't seen for many years. After seeing the likes of Jarred Geddes, Josh Clarke and Jung Jin Su burn up the track the recent NSW Relay Championships, there is yet again a sense of anticipation for some very quick 100m times from our Australian sprinters in 2016.
At the same meeting, another athlete on the rise, Alex Hartmann, opened his season with a very solid 100m/200m double of 10.61s and 20.86s (+1.7). The 2015 National Champion over 200m, Hartmann is also closing in on an Olympic qualifier. His 20.59s when winning in Canberra earlier this year is only 0.09s away from the all important time required for Rio. You can follow his journey to Rio by following this link.
Other highlights from the meeting in Brisbane:
Matt Denny threw 61.95m in the men's discus (1.75kg)
Ben Schmidtchen, still only 15, jumped 14.44m in the men's triple jump (if ratified, this would break the QLD U/16 record of 14.21m)
Ryan Bedford was 2nd in the 200m in 21.23s
Ashleigh Jones ran 24.18s in the women's 200m (well under her previous 2015 best of 24.60s).
Solomon Delivers on First Up Run in Canberra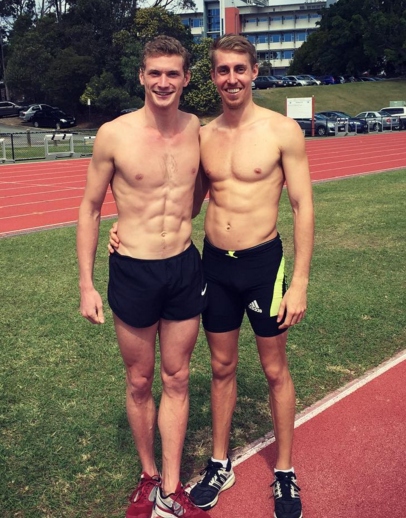 In what was essentially a time trial Steve Solomon has delivered an excellent first up 400m of the season. His time in Canberra on Friday night of 46.55s clearly showed that the move back to Australia in preparation for the Rio Olympics is paying off.
After a frustrating 18 months of injury, Solomon is headlining a strong relay squad for the Rio Olympics. With the likes of Craig Burns, Alex Beck, Luke Stevens and World Youth finalist in Louis Stenmark, a time that could place them within the top-16 in the world is not out of the question.
Also in Canberra Melissa Breen opened her Rio campaign with a 11.67s (+1.0) 100m, while rising middle distance star Josh Thorley ran a 3.53.94 solo 1500m. While over in the women's long jump Jess Penney jumped 6.24m.
NSW Treloar Shield Round 5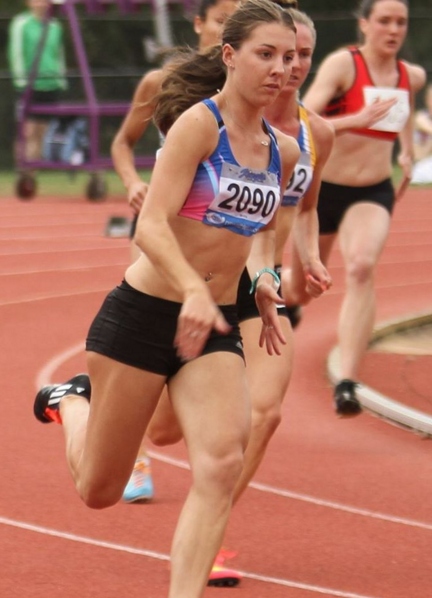 When talking about the women's 400m in Australia you tend to think about the fantastic results of Anneliese Rubie (semi finalist at the recent World Championships) and Morgan Mitchell (great early season form and ready to also break through the 52 second barrier). There has also been the newcomer to the 400m in Victorian Monica Brennan, who recently ran a PB of 53.73s. Well add to that list World Youth Olympic champion from 2014 Jess Thornton.
Thornton, 17, opened her season with a 24.10s (-2.0) 200m on November 7. Then on Saturday she blew the field away with an impressive 53.52s 400m at the Treloar Shield in Sydney. After being off the track for an extended period of time (with a stress fracture of the leg), Thornton is making up for lost time and is determined to once again represent Australia at the highest level.
Thornton has already had a taste of running against the very best senior athletes from around the world, when she represented Asia-Pacific in the 4x400m relay team in the Continental Cup in Morocco last year. This experience will be invaluable as she also chases an Olympic dream in either the individual 400m (where she needs to run 52.00s to qualify) and/or the Australian 4x400m relay squad – where the list of potential athletes continues to grow!
Other highlights from the meeting:
Byron Hollingworth-Dessert continues to threaten the NSW U/16 100m hurdles record of 12.98s. He ran 13.12s (+1.3), backing up his recent 12.99s at the NSW All Schools Championships (thanks to David Tarbotton for this information).
Michelle Jenneke just edged out Abbie Taddeo in the women's 100m hurdles – taking the win in 13.64s (+0.0). Taddeo was second in 13.66s. Taddeo went on to win the women's 100m in 11.87s (0.0).
Men's 100m was taken out by Hayden Kovacic 10.44s (+2.8), with Jin Su Jung in 2nd (10.45s), with Ben Jaworski 10.58s back in 3rd.
Jaworski went onto win the 200m in 21.18s (+1.9).
In Adelaide, Rhys Jones took the win in the men's 1500m (3.47.87) with 19 year-old Jordan Hewitt second in 3.49.84. In the men's pole vault junior Declan Carruthers cleared 5.10m.
In the women's long jump 17 year-old Holly Beecham continues to impress – this time jumping a new PB in the long jump (6.05m wind: -0.5m/s). [Ed. WJQ = 6.20m]