Throughout the RT Journals | The Workout Series, top athletes from Australia and abroad will share with us their current top 3 favourite and most beneficial workout sessions. This is a gift to runners of all levels. We hope you can benefit from the words and practices of these motivated and talented people.
RT Journals THE WORKOUT SERIES | James Hansen
This time last year I moved to Melbourne to further pursue my running ambition after making a big move from Tasmania to Sydney in 2014. The past few years have been a massive learning curve for me getting the opportunities to train with many of Australia's top distance runners under the guidance of arguably Australia's best coaches. One of the major things I've learnt this year with my move to Melbourne is the importance of having consistency in all aspects of your life.
I'm now training under the guidance of Hawthorns Head fitness coach Andrew Russell who is a key reason for Hawthorns success over the past 10 years winning 5 out of the last 11 premierships. Andrew was a very handy runner himself boasting personal bests of 3.44 and 8.02 for the 1500m and 3km after giving the sport up at a young age due further pursuing his scholastic ambitions which has obviously paid off now.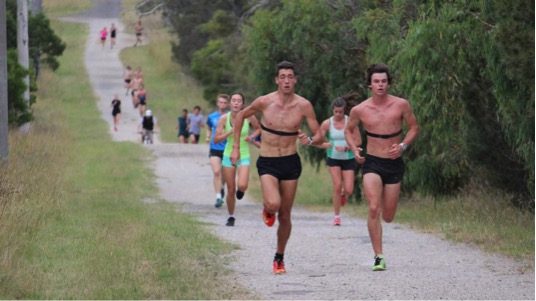 My training partners in Melbourne include two time Olympian Jeff Riseley and future star Zak Patterson. I've been fortunate to be able to join such a professional group of guys who are not only great on the running track but also great blokes with both of them becoming some of my closest mates. I first met Jeff in 2014 after he invited me to join him in Cologne Germany to help him prepare for the commonwealth Games in Glasgow and since then I've spent the past 15 months living and training with him. This was an unreal learning experience from me as a kid and really opened my eyes to what it takes to make it on the highest level. Jeff does things more professionally then anybody I've ever come across and through the guidance of Andrew Russell has learnt the importance of thinking on a level that ensures every decision he makes will help become best athlete he can be. The results of his endeavours are already showing with Jeff finishing with two fifths in the commonwealth games 1500m and progressing easily to the semi finals at the world championships in Beijing. Unfortunately, Jeff had to pull out from the semi finals after suffering from plantar fasciitis. I've got no doubt that with the right preparation Jeff can be very competitive at the Olympics in Rio which will be a massive boost to the sport in Australia.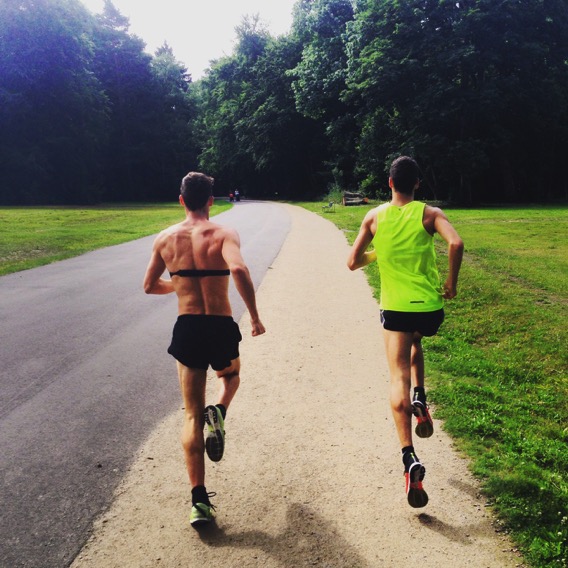 My training since moving to Melbourne has varied quite allot I've learnt the importance of quality training over quantity. Tuesday and Saturday is when the boys and myself really focus on having our best sessions and I've already seen the improvements from this early in the year. As a young athlete I tended to have the attitude 'go hard or go home'. I grew up doing a little bit of boxing and I've always had the work ethic that would allow me to take my running to the highest level. However, I'm starting to understand that this attitude is not always the best mentality if you want to become the best athlete you possibly can be. Our bodies are amazing at telling us when we are tired and when we are fresh one of the ways I now track this is through a heart rate monitor and its amazing how much higher your heart rate can get on an easy run when your body is fatigued. Instead of making your body more tired it is so important to let your body recover because this is when our bodies actually repair themselves and help us make the gains that take us to the next level.
My three favourite workouts include
Number 3
Police paddocks 1km, 2km, 1km, 2km, 1km (1minute after 1km) (1.30 after 2km)
Since I was a young boy in Tassie I heard about the famous police paddocks session. It was good to be able to finally give it a go. One of my favourite aspects about this session is the amount of people of all different abilities and different coaches that come out to police paddocks. There's a really good vibe about the place and awesome just seeing kids having an awesome time whilst training hard. Police paddocks is a really challenging terrain to run on testing us with many hills. If you can average around 6 minutes for the 2km and 3 minutes for the 1km your doing very well on this course. Last time I did this session at the beginning of December I averaged 3.04s and 6.05's.
Number 2
Track Session
1200m @ 68s (5mins)
Into 4 sets of 800m 90 seconds recovery 200m (3 minutes' rest)
This is my favourite track session we do it mixes speed with a little bit of aerobic work. When I did this session just recently when I was back home in Tassie for the Christmas carnivals I went 2.09, 28, 2.10, 28, 2.09, 28, 2.06, 26. One of the best session I witnessed was when I saw Jeff do this session averaging around 2 minutes for the 800m and 25-26 for the 200's. You can never fake this session and if you do this session well it gives you confidence that you'll be able to run well on the track.
Number 1
8x600m hills
This is a very new session for me since moving to Melbourne and my improvement in these has been massive. These hills are great for long speed endurance and turnover. This is the most challenging session we do and this is why I love it. I know come nationals this year I will be drawing on to help me in that last lap finish. We vary this up at falls creek doing 6x800m hills.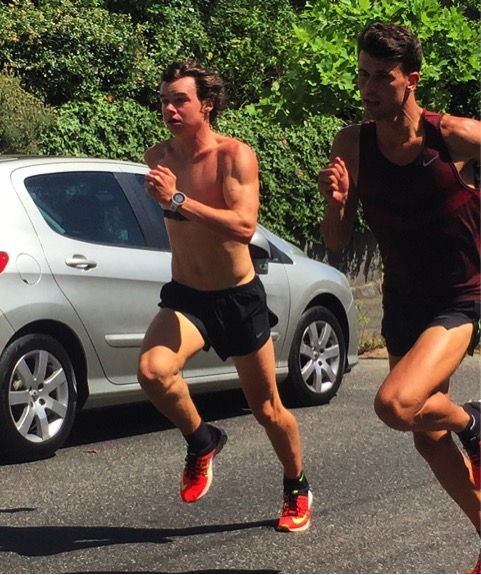 I've just recently arrived up at falls creek for a three-week stint of altitude really looking forward to getting some good training done up here and putting some really good results on the track in 2016 if you want to follow my progress throughout 2016 add me on Instagram James_Hansen.