2015 has been a pretty interesting year for me so far! As is usually the case with running, nothing quite went to plan, however I have had some really good learning experiences that I can take into 2016.
The year started down at Falls Creek in Victoria. After taking some time out at the end of the year, Falls was the perfect place to kick my butt into gear and get some good sessions done leading into World Cross Trials. Despite training quite well, I found myself lacking when it came to race day, being lucky to hold onto 4th place and sneak myself into the Australian team. However, I continued to get some really consistent work done throughout February and March and boarded the plane to China full of confidence. Unfortunately China did not agree with me…at all.
This particular World Cross was one of the worst races I have ever had and I don't think I have ever been happier to see a finish line in my life, crossing in 61st place. The icing on the cake was when Jess Trengove and I decided to sample some of the local cuisine after the race, which ended in one of the worst cases of food poisoning I have ever experienced. Definitely do not recommend the street dumplings.
Anyway, after arriving back in Australia, motivation levels were pretty low to say the least. I had been training mostly by myself leading up to the Championships and now coming home with a poor result I was finding it even harder to get out for sessions.
My coach Ted McLean could see that I was struggling and suggested that I join in with Philo Saunders' squad, as we both felt a group environment would help get my enthusiasm for running back.
It worked wonders, with sessions instantly becoming easier and the times I had been struggling to hit before, were now feeling comfortable.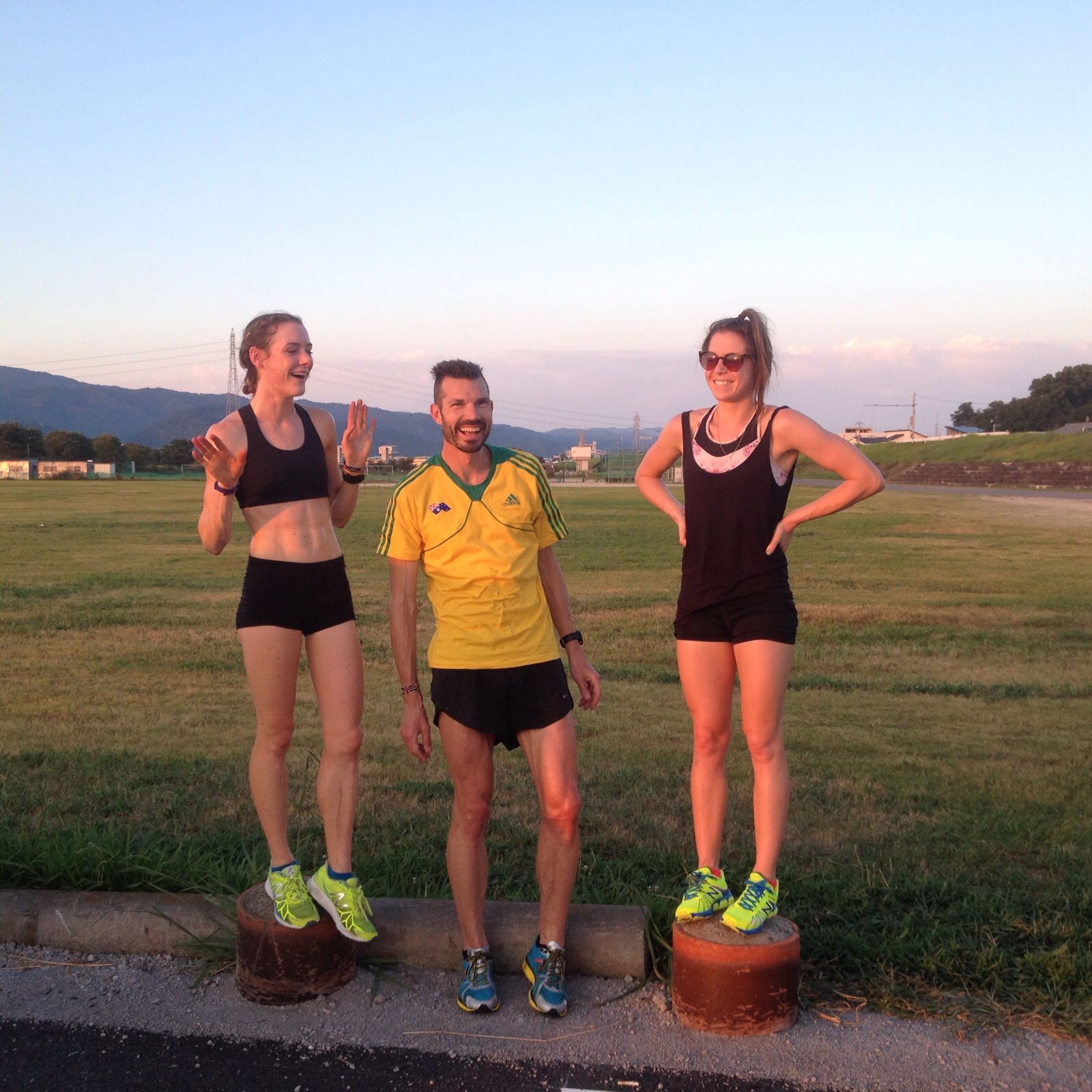 It was at this point, with Ted's support, that I made the decision to officially join Philo's group, a squad of about 10 including Michael Roeger and Melissa Duncan. It was a really tough decision to make, as Ted had been my coach for over 14 years and is like a second father to me. However he had moved interstate a year ago, which was making training alone even more difficult as I had always relied on Ted's enthusiasm to get me through solo sessions. Thankfully he and Philo get along really well so whenever he is in town he will still come out to training and we continue to talk on the phone regularly.
It was shortly after this move that I made the decision to travel to the States to race, as I felt I was in good shape and did not want to pass up the opportunity to run a PB. My partner James was also there training and racing….so if I'm completely honest it was mainly an excuse to go see him! Either way it ended up paying off, as I was able to run a big PB in my first race, running 15:19.89 in the 5000m to clock an IAAF qualifying time for the 2015 World Champs and 2016 Olympics. I was so happy to finally have a good run!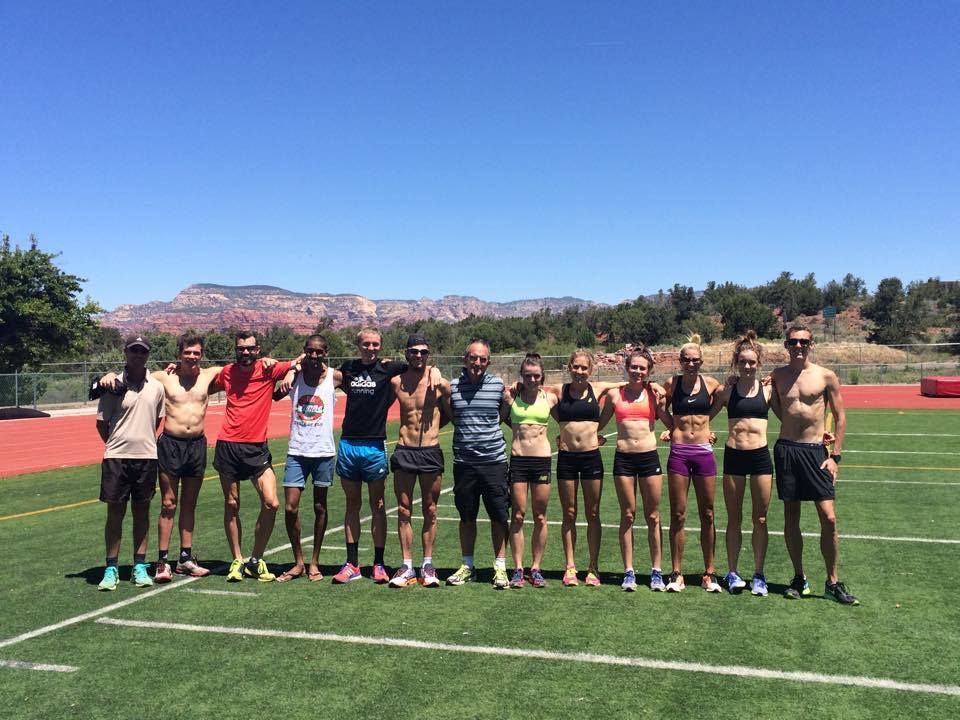 After this I went on to join the rest of Philo's group who were training in Flagstaff, Arizona.
Flagstaff was fantastic and I cannot recommend it highly enough as a training location. Heaps of trails, pools and gyms, as well as nice weather, well for me anyway as I missed the snow storms that came in earlier!
We had a great group of Aussies there and training went really well, with only a small hiccup at the end where a sore back meant I missed my last race. Although this soreness settled quickly, unfortunately it was the start of a rough couple of months.
A few weeks after arriving back in Australia I got another niggle in my quad, which then developed into soreness in my opposite shin. I tried to stay as positive as I could through these setbacks, knowing I was in good shape and just needed to keep things ticking over until August (World Champs).
We used the AlterG for sessions and cut my running back to every second day, which appeared to be working well as along with some intense physio the soreness did not appear to be getting any worse and I was maintaining my times in training.
Disappointingly, things took a turn for the worse shortly after arriving in Japan for the World Champs preparation camp. Our first run was on concrete due to a miscommunication with the drivers and the next day I couldn't even do a single leg hop, let alone complete a session. Despite the team doctor and physio's doing everything they could to get me going, a second MRI confirmed that I had developed a stress reaction in my shin.
Words can't quite explain just how devastating it was to get so close to my goal, only to just miss out, although I'm sure almost every athlete either has been or will go through something similar in their career. I was really lucky to have some very supportive people around me during this time, especially James, my family, Ted and Philo.
Although the first few weeks really sucked, life does go on and I've definitely developed into a stronger athlete from the experience.
Since returning home to Australia things have been pretty low-key. I took a good 4 weeks off to rehab my leg and concentrate on finishing some highly neglected university work, before progressing back to my old friend the AlterG.
I'm unsure if I will race again before the end of the year, as I am pretty keen to just ease myself back into hard training and don't want to rush the process. After 2015 not ending quite how I had planned, I'm more excited than ever for the year ahead. With some fantastic performances from athletes already, 2016 is shaping up to be a great year of athletics.
I'd really like to thank New Balance, Athletics International, University of Canberra, Sydney University Athletics Club and my two coaches this year Ted and Philo for their support.
Without their help there is no way I would have been able to fund my trip overseas and I'm extremely grateful for their ongoing assistance.
Thanks for reading!
Em
Ps. Speaking of uni, I'm currently in the process of completing my thesis in psychology, looking at how self-regulation and beliefs surrounding athletic ability influence performance. If you are a track and field athlete, I'd be extremely grateful if you could spare 3 minutes of your time completing my online survey! Plus you go in the chance to win a $100 Westfield gift voucher, here is the link: http://canberrahealth.az1.qualtrics.com/SE/?SID=SV_6Jtmp3dxhBFfbkp