Melbourne Track Club | My Journey by Sam Spicer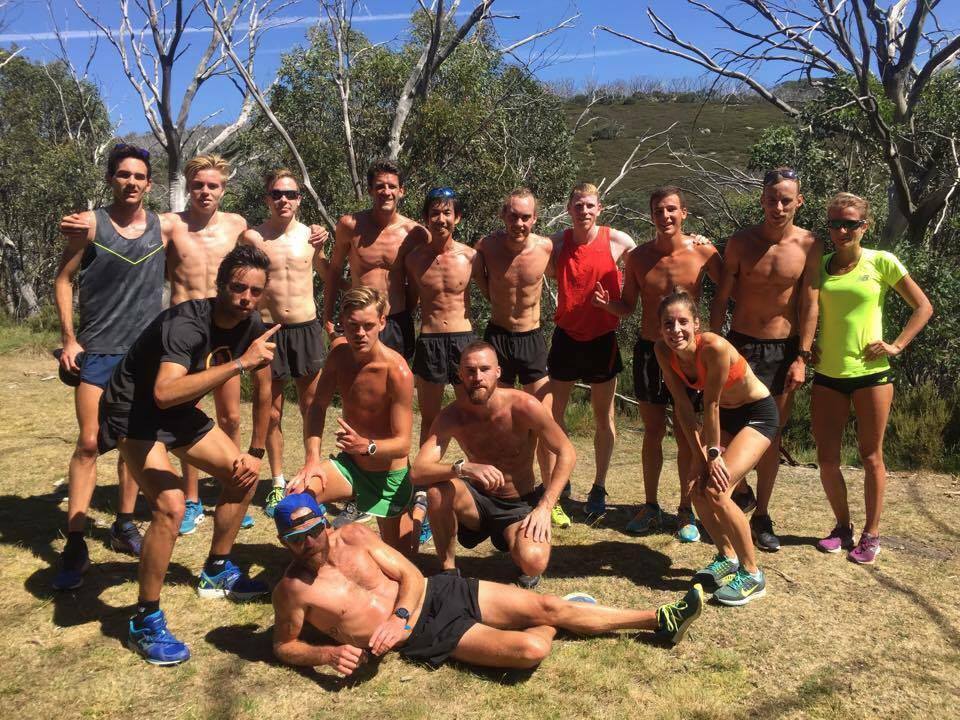 Hi, I'm Sam, I'm 20 years old and this time last year I had no idea about the running community, I didn't know about Athletics Victoria competition, about training groups, I hadn't heard of running flats, and thought spikes were only for sprinters. I'd never heard the terms threshold, or float and everything in between. The point is I had entered a new world that I was clueless about.
I have always loved running, but for me it just meant jogging around a local park after school, never racing or training. But then everything changed, and within a year I've joined a club, learnt to train and race, do a threshold weekly and most importantly to this story now train with the best distance runners in Australia. But this story isn't about me; it's about the people who I am training with.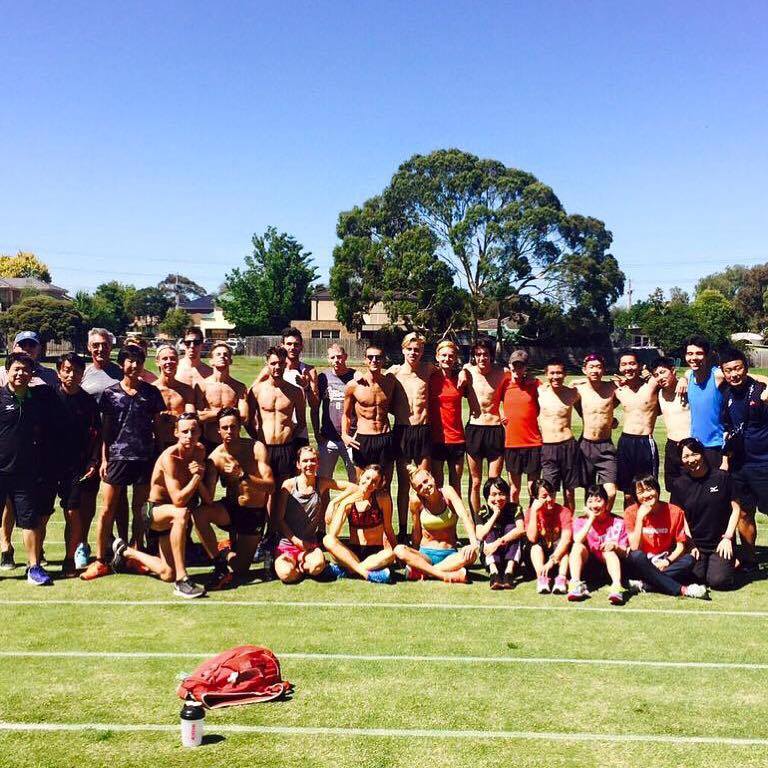 As of late July I stated training with the Melbourne Track Club, not as a member but really just as a civilian in a world full of professional athletes. A place where I really had no right to be in, for a kid who 9 months ago hadn't heard of the Track Club or any of the athletes in it. But not only was I allowed to train with them, I was welcomed in with open arms, as an equal. Regardless of my running ability, I was treated like anyone else, there to train hard and become better.
I'll never forget the first session (or any time spent with them to be honest), it was a Tuesday Morning at the Tan and the session was 1K reps, my instructions were simple; go with Courtney (Powell) and try to hold on. I was pretty shy on the warmup and didn't say much, but it was Courtney who said hi to me, asking my name and background. It was great to talk to her as two 20 years old law students who run, just chatting happily. The session itself was great, Courtney is brilliant at running times spot on and I credit all of my improvement and PB's this summer to her.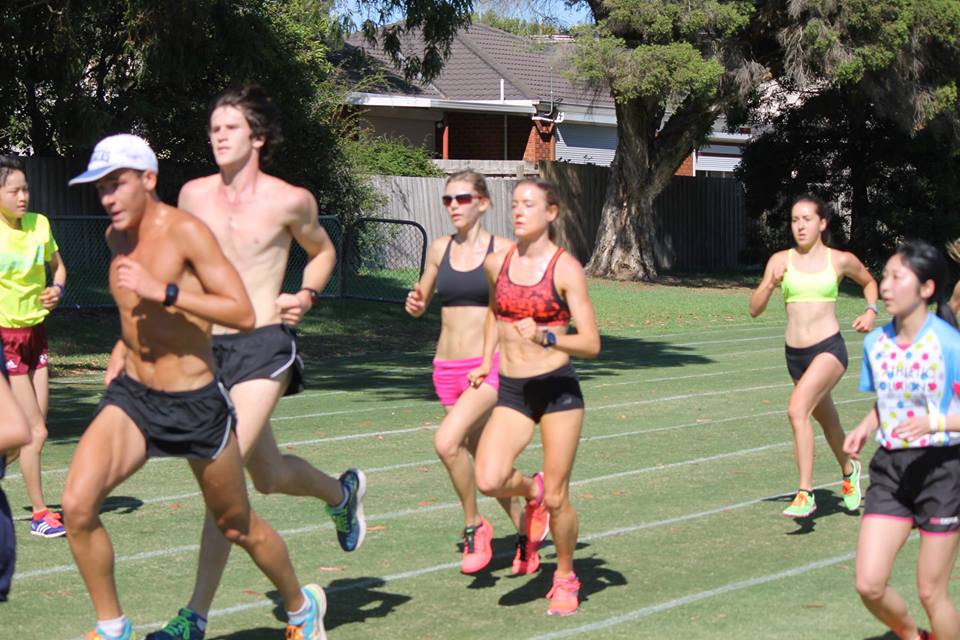 As the weeks went on, It was so easy to become comfortable within the group, so much so that they encouraged me to come to training at Caulfield racecourse on Thursday, Wattle Park on Saturday and Ferny Creek on Sunday for the long run. I barely knew these people but they were so kind and helpful, they wanted the best for me, without me even asking for advice they would just offer tips here and there and encourage me to keep coming along.
Others that trained at that time of the year- before the rest of the Australians in the group got back from overseas, included Ryan Geard, Sean Guiney, Stewart Mcsweyn, Tom Thorpe and Nathan Buschkuehl. The group were clearly close friends, and had been so through running for years. Brand new to the sport and to these guys, I was treated like a friend straight away. Quickly I became a part of the banter and 'one of the guys' further showing the welcoming vibe that you feel when you train with the group. Watching Stew run, I was amazed at how effortless he made running sub 3:00 minute K's look, barely raising a sweat. He's a seriously impressive runner to watch train and has given me advice on race day tips to get the most out of myself within a race. Geardy too has helped me with my running style and planting my foot properly, something that I have already felt has made a difference.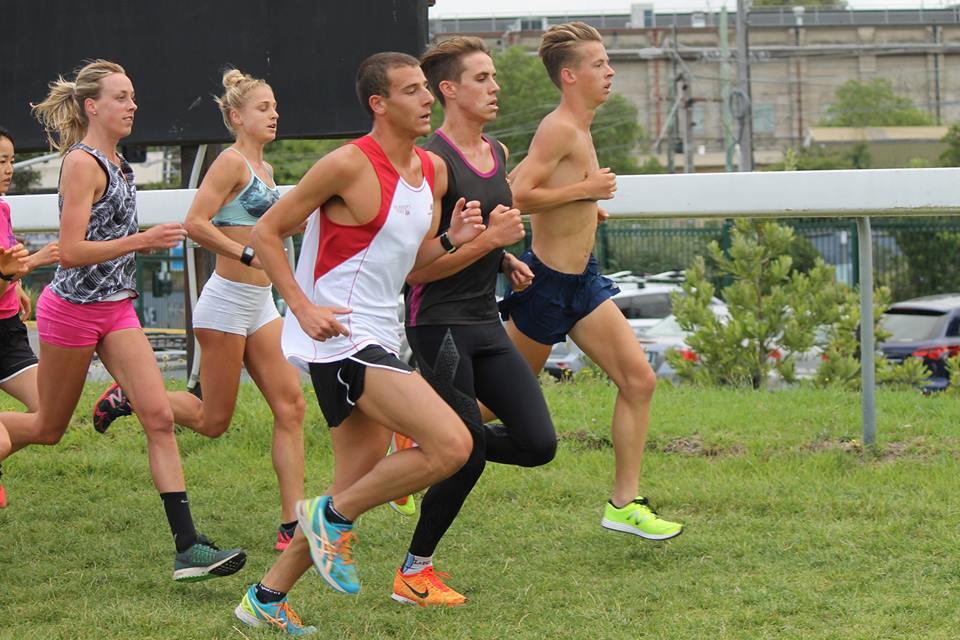 When Luke (Mathews) got back from training in London with the group you could see the love straight away, he's a really happy character who jumps around and talks a lot, bringing joy to the rest of the group. Like the others in the group, he came straight up to me to shake my hand and introduce himself to me. He and Guiney love quoting movies on the warmup and warm down, challenging the rest of the group to guess the movie. The guys provide an environment that made me want more, I couldn't wait to come to training and see them all, have a laugh, work hard and spend good time together.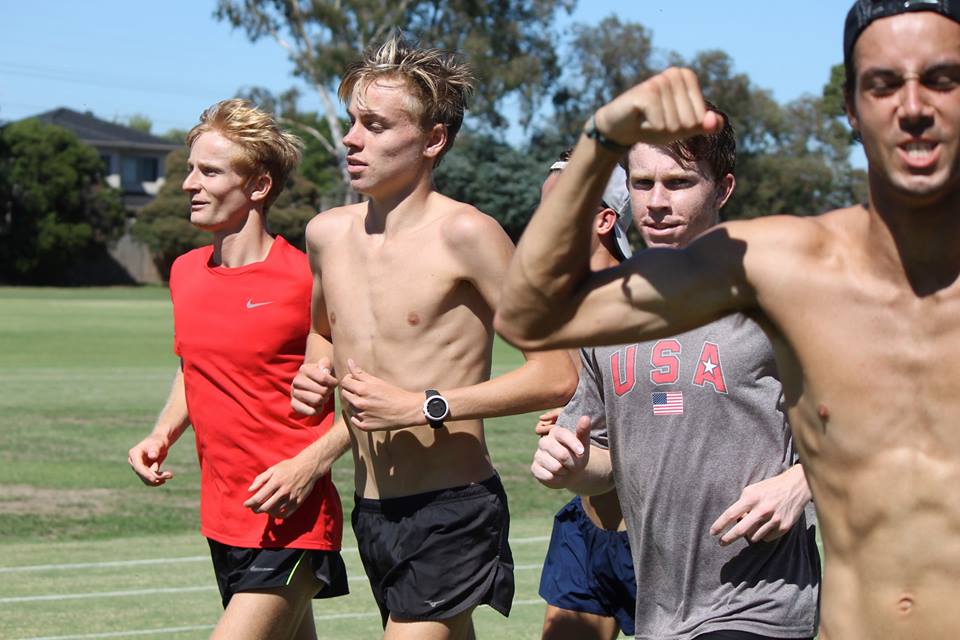 Once the other guys (Brett Robinson, Dave McNeill, Sam McEntee and Kevin Batt) got back from overseas in late September/October, I had built friendships with those back in Melbourne. At that point one thing was consistent from all of them; I was constantly receiving advice along the way- without even asking for it, I received advice about weekly mileage, running technique, nutrition, rest, strength sessions and racing. They also were constantly encouraging me, whether it was within sessions as we would pass each other, between reps or after sessions, they would all ask how I went and how I felt. One thing that will always stick with me was Courtney saying to me that 'you're running really well, and I'll be chasing you in a few months' at the time it was the nicest thing I had ever heard,  it meant so much from a runner who was doing so much for me, every session. I also remember Guiney saying to me 'good work today, keep grinding' as we said goodbye after a session. To me all of this meant so much, I couldn't thank them enough and appreciated it all but to them it was just the people that they are and that is the environment that Nic Bideau and Tim O'Shaughnessy have set up, it's just a happy friendly place. I remember meeting Kevin Batt for the first time, a guy who you can tell has a big heart, we joked around and he too took an interest in my life. He even messaged me a few times about different things, showing care. I was almost shocked about how nice he was and how much of an interest he took.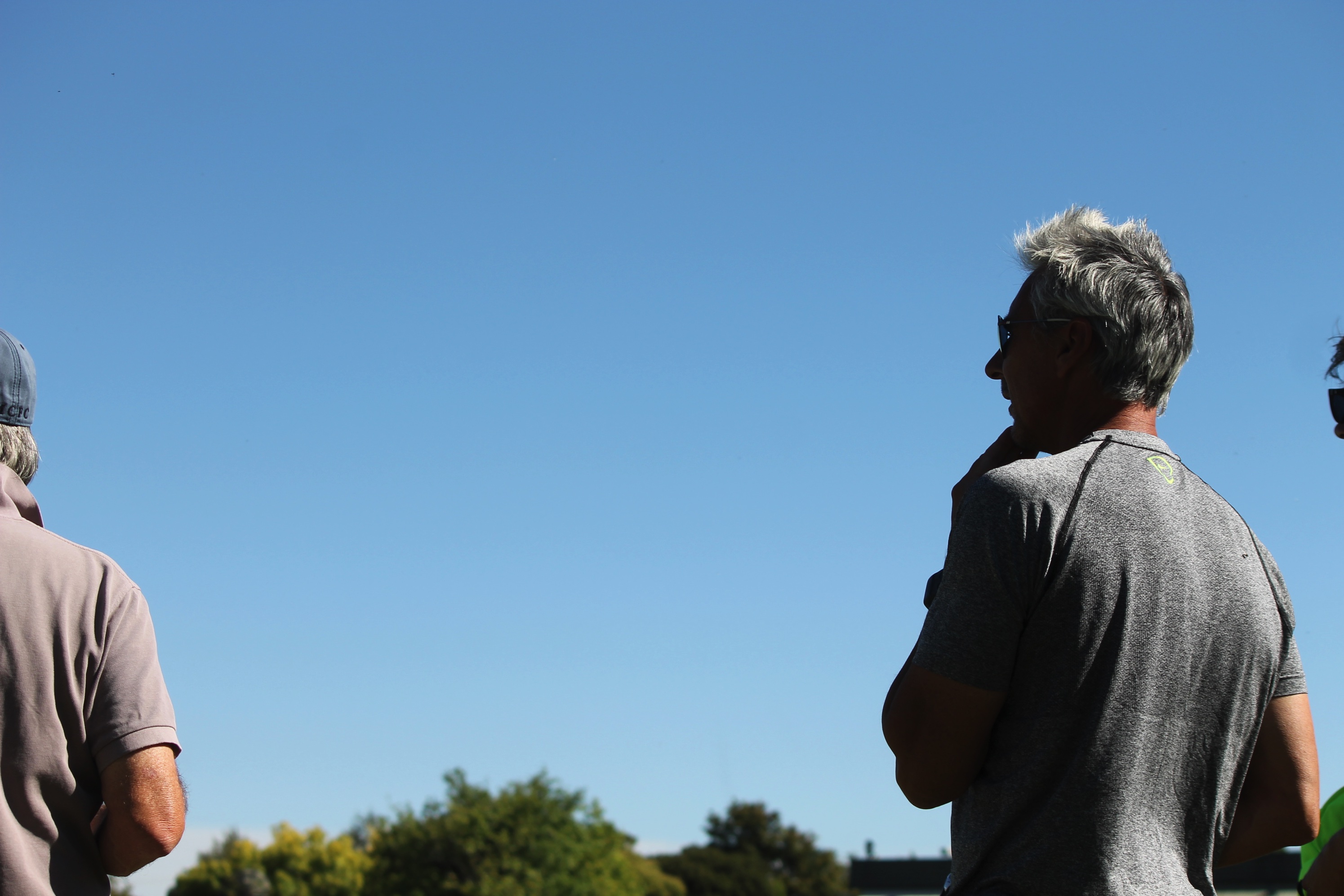 I actually met Brett in March, very close to his Race in the National 5K championships. I just happened to see him on twitter, so I sent him a message seeing if I could join him for a run, I was sure at the time there was no way he would reply, I mean I saw him as a champion, at the top end of the sport, why would he run with a kid who no one knows? But not only did he reply, he organised for us to run together the next day. It was more of the same from him; he didn't mind that I asked him a thousand questions on the run, gaining all the information that I could about the sport and his journey. I'll always remember when I started to run too many kilometres per week and Brett sent me a few messages about the sport and how it's a process. At the time it meant everything to me, a kid still finding his way in the sport, to receive advice from an athlete who I look up to when I didn't even ask for it. He took time out of his life to message me and provide support.  That's just the person he is, he started messaging me about runs during the week that I could join him on and we too developed a friendship.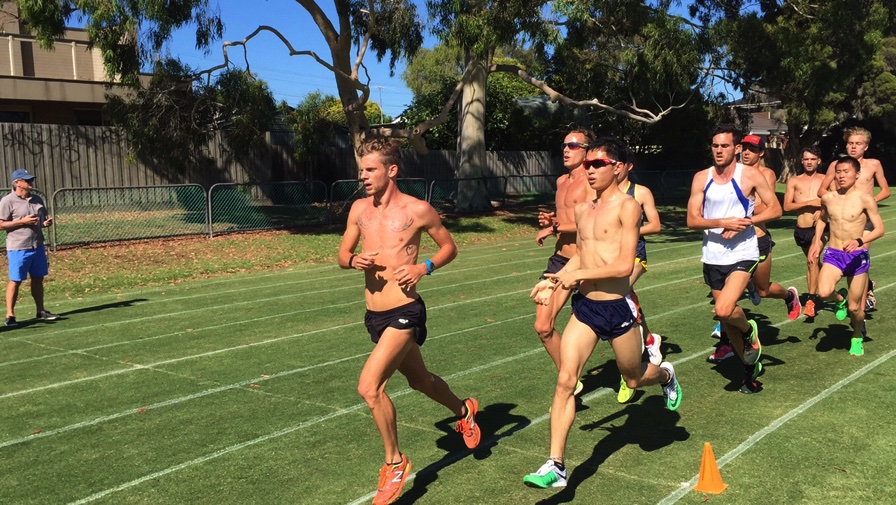 More recently Ryan Gregson and Genevieve Lacaze have trained in Melbourne with the group. Ryan gave me a huge compliment during a Ferny long run in saying that I was doing a 'great job in keeping up on this run considering I was so new to running'. Since then we have talked sports and life and I have seen what a nice person he is. The two of them are such mature athletes, not fazed by what is said or done around them, they just turn up to train, work hard and enjoy their time with their friends as well.  Gen and I have been training together in the sessions, and she too has encouraged me to push on. Chatting to her, it's amazing to see how people misjudge her as a person just because of her Instagram account. What they don't see is the smart woman who works hard and is totally committed to her training.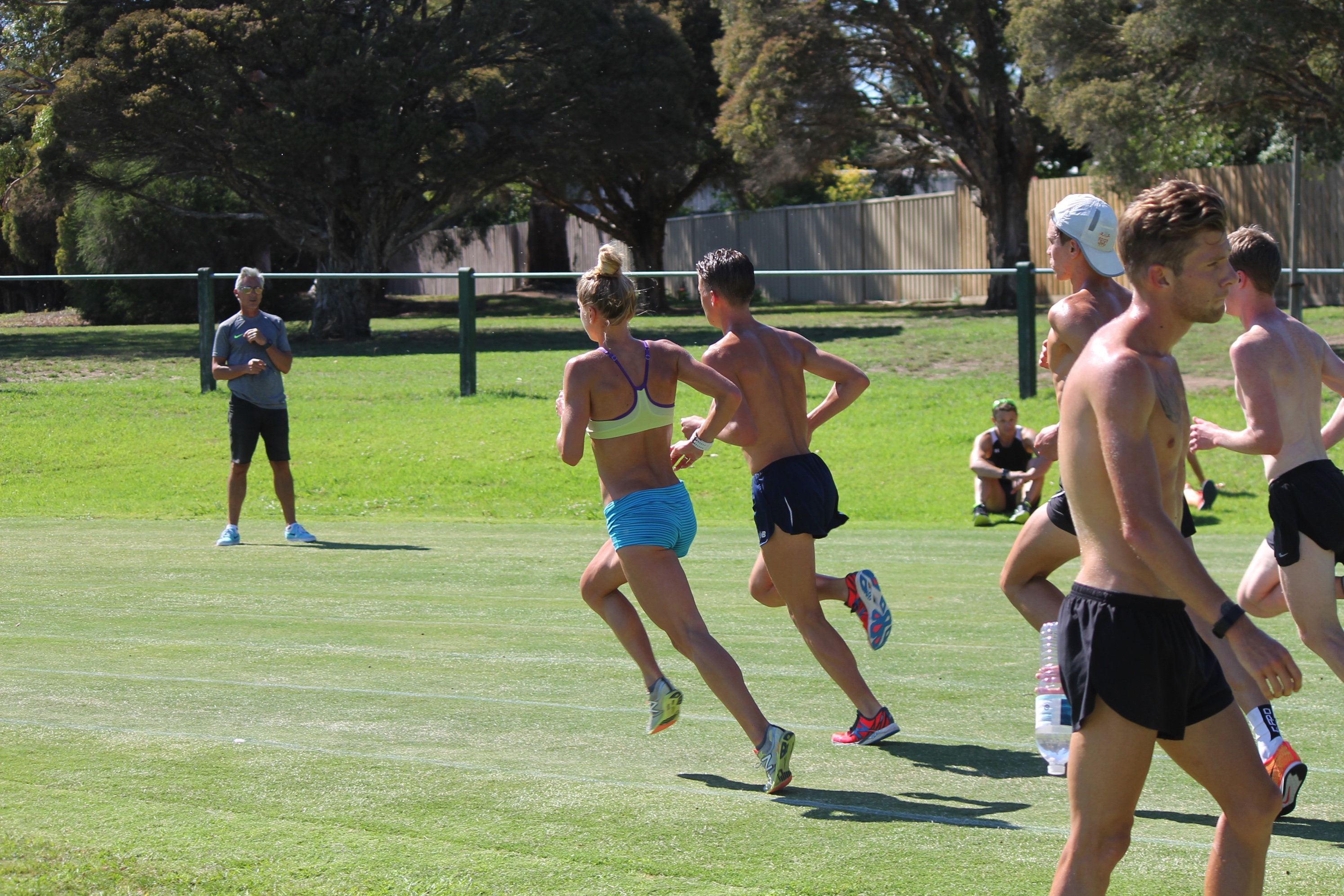 We run at Ferny Creek every Sunday, often others join, including at times younger athletes, and still guys like Luke and Brett will chat with them, giving them all the help that they can. On Tuesday mornings we now train at Waverly Central Reserve grass track, and some weeks there are over 40 athletes training there. Whilst Nic is there for his athletes, he not only welcomes the other athletes to train, but he encourages people to train, and takes an interest in the times that everyone is running. That's the person he is, a man who is clearly passionate about the future of running in Australia. He wants the best for everyone, regardless of the group that they train with or who they are coached by; he provides a welcoming training environment because he is a giving man. Often misunderstood, Tim likened him to the character 'Melvin Udall' who Jack Nicholson played in the movie 'As good as it gets', a man who is warm and kind and helps everyone out without asking for anything in return, but in doing so is perceived as a rude person.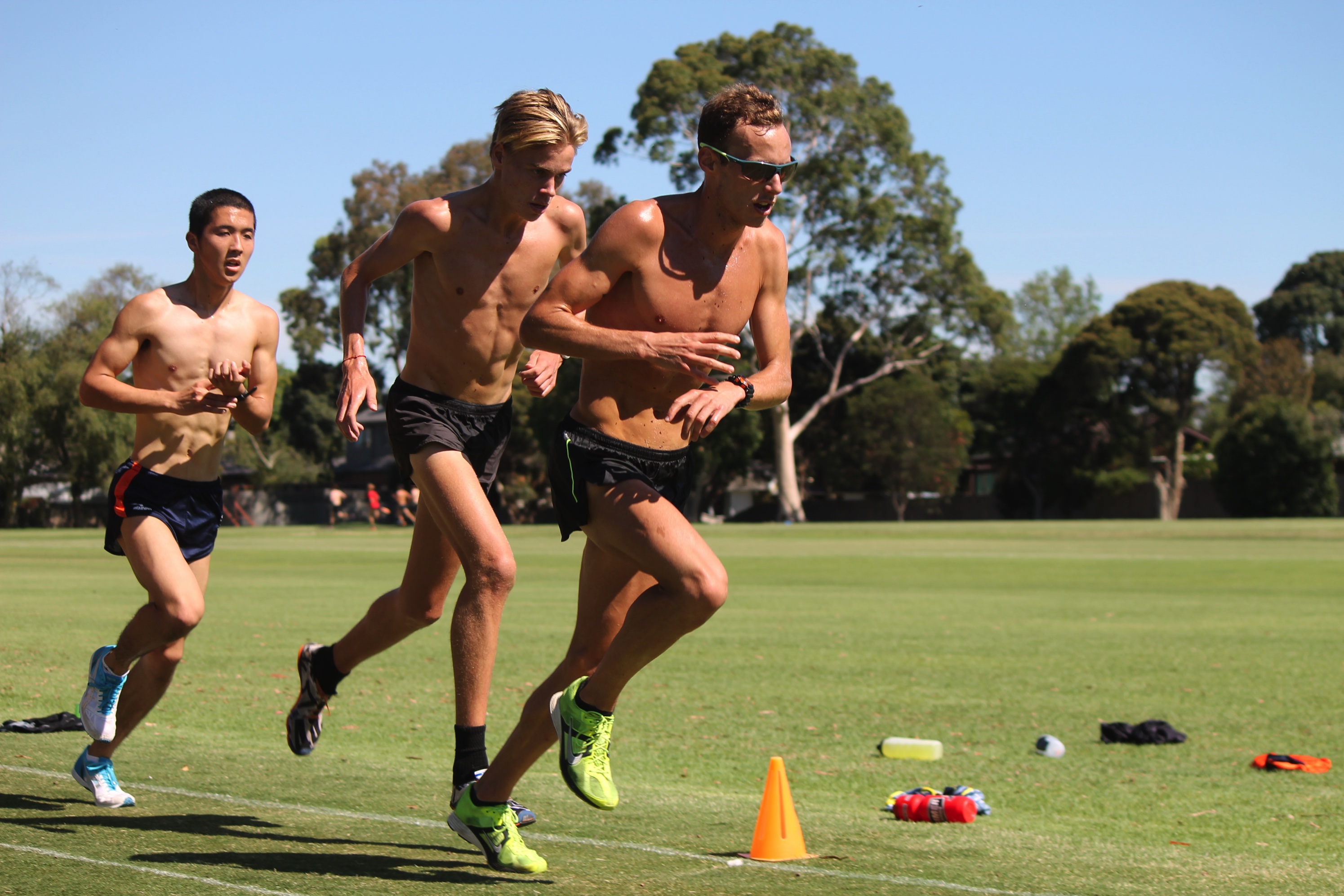 I'm currently writing this from the Alana house at Falls Creek, one of Nic's houses up here which he has had no issue whatsoever with me and other athletes not a part of the Track club staying in. 2015 was the best year of my life now that I am a part of the running world. But the biggest reason for my personal happiness is no doubt the relationships that have been built with the members of the Track Club and the other athletes who train with the group. None of them will know it, but they have done so much for me and I can't thank them enough for that. I'm a big sports fan and to me I compare these guys to AFL players, who would never be this kind to an Amateur Footballer, I know that it's a different environment, but it's brilliant. The Melbourne Track Club, led by Nic Bideau is a wonderful environment, full of people much like Melvin Udall.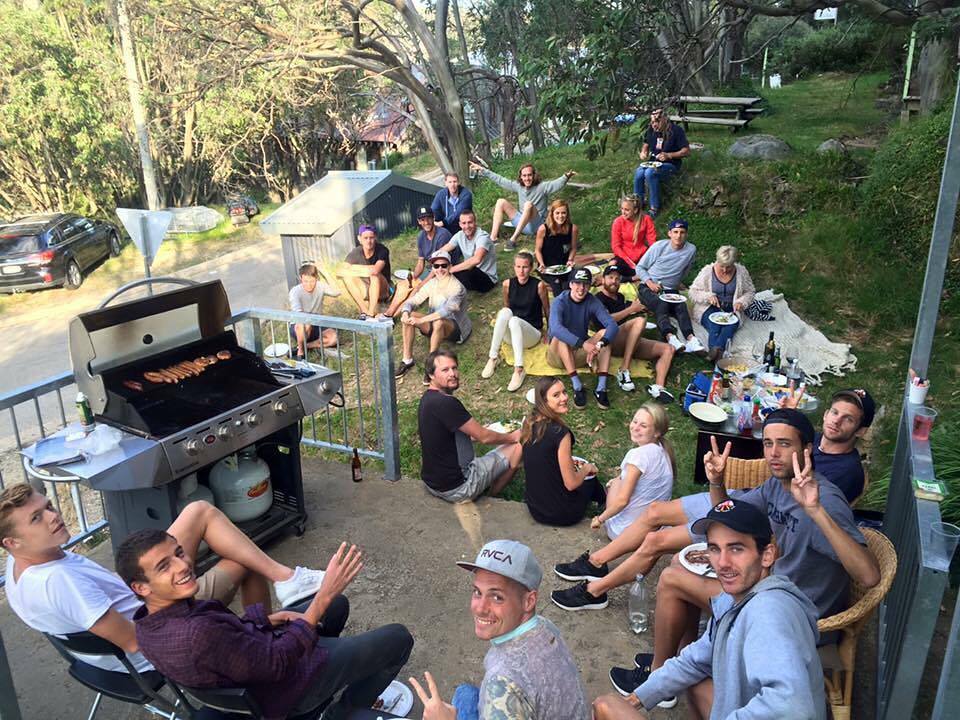 They are all more than runners, they are real people, who like to talk crap and joke around on the warmup and warm down, but when it gets to it, they are all business. Full focus and control, it is all about getting the most out of each run and each session and listening to the instructions that Nic gives them.  To the people within the group, its more than just a training group though, they all care about each other, and enjoy spending time together, whether its breakfast post session or long run or dinner on a Sunday night- which with open arms they have invited me to, or just hanging out together, that's just part of the environment .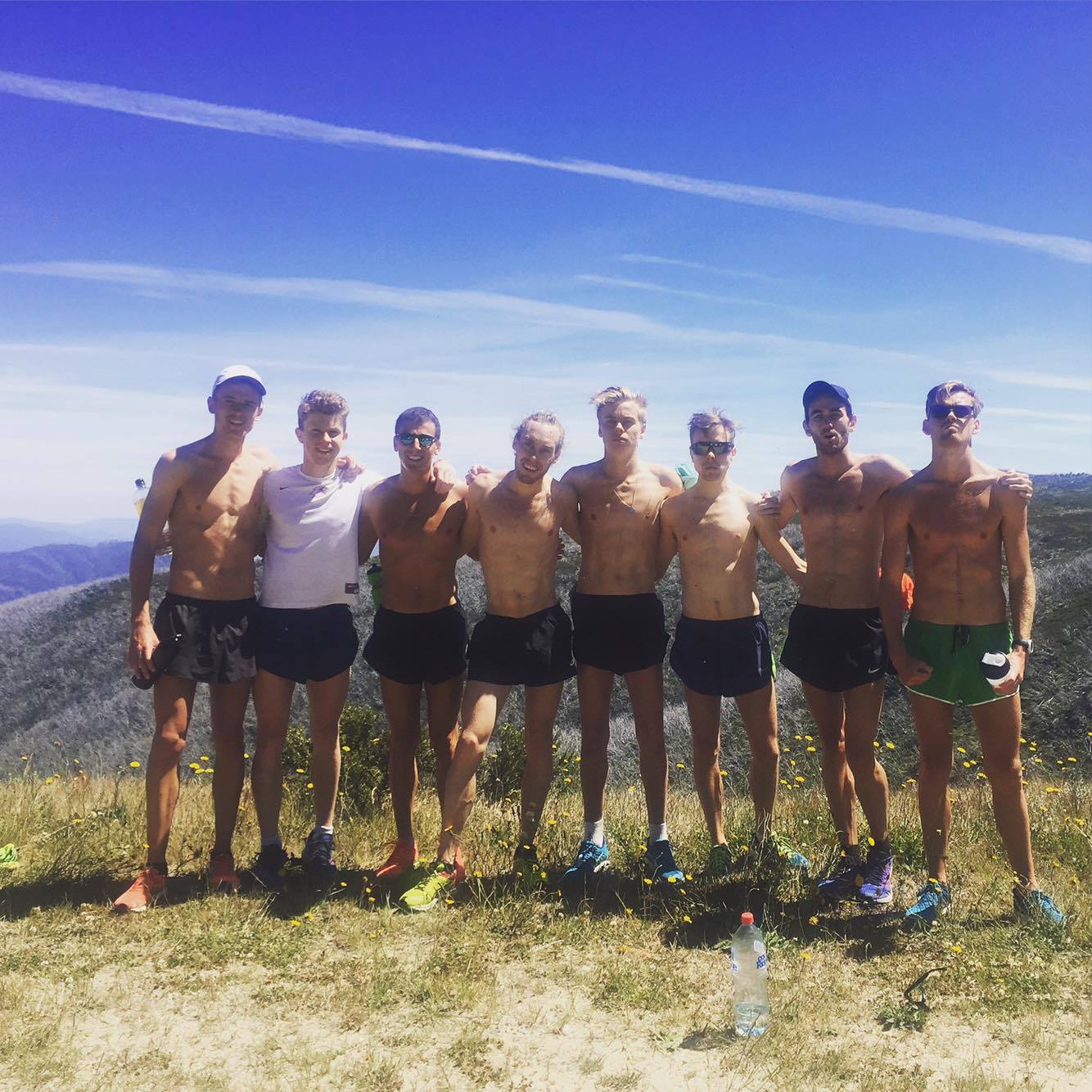 I sat down to write this because the last 5 months have been an unbelieve experience for me and I wanted to share it with the running world. At times I still pinch myself, because I'm still a nobody in a sport where 9 months ago I hadn't heard of the MTC, but from day one they have all opened their arms and welcomed me in as an equal. This is one of the best running groups in the world, full of athletes who are preparing to compete in the Olympics this year and others who will push as hard as they can to run the times, but they still want the best for a guy new to the sport. It's a testament to the environment that Nic has created and the way that his athletes have responded. They are all great people in their own way, but there is a common theme amongst all of them, that is, they are kind people who are all pushing together to achieve the common goal of being the best athletes that they can be, but whilst that is happening they are just normal people who like to laugh and joke around, who have done more for me than they have realised and I can't thank them all enough for that.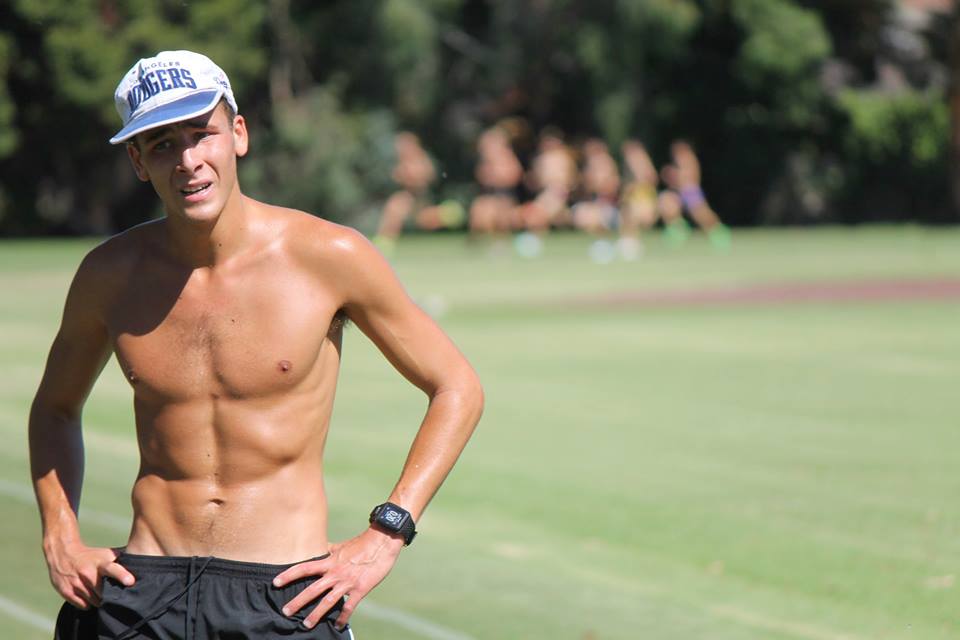 Personally, I'm excited to be along for the ride, to continue to improve as a runner and to see them all compete internationally. It's been an amazing 5 months, and I have no doubt that the future will continue in the same manner.
Feel free to follow my running journey on Instagram @sam_spicer & Sweat mobile