Olympic Year Ignites Athletes in Canberra
ACT Championships – Canberra, 7-9 February
It's not hard to be excited when you know that it's an Olympic year, and it's made even easier when our track and field stars are firing on all cylinders. At the ACT Championships in Canberra over the weekend we were lucky enough to witness some amazing early season performances, with now fewer than five Olympic qualifiers being produced (Josh Clarke, Ella Nelson, Alex Hartmann, Morgan Mitchell and Brooke Stratton).
We take you through all of the event highlights from Canberra starting with the men's 100m:
Men's 100m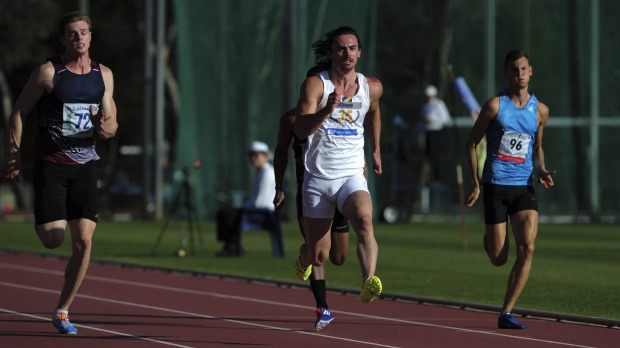 The excitement really started when Josh Clarke ran a blistering 10.21s (+0.0) in his heat. With the event switched to the back straight to take advantage of the tailwinds, there was no doubting there were going to be some fireworks in the final. With a perfect assisting wind of +0.8 Clarke took full advantage and flew down the track in 10.15s.
The performance from Clarke was:
A new personal best performance
An Olympic qualifier
The 5th fastest time in Australian history – and fastest since Josh Ross ran 10.08s in 2007
Overall result (+0.8):
Josh Clarke – 10.15s
Tom Gamble – 10.34s [=2nd fastest time of career]
Alex Hartmann – 10.35s [3rd fastest time of career]
Men's 200m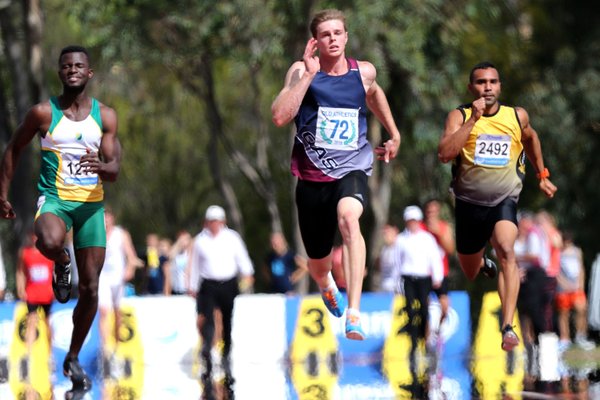 When I first took a look at Australian athletes to watch out for in 2016 one name that I kept on coming back to was Alex Hartmann. He finished the 2015 year ranked no.29 on the Australian men's power ranking list, with a new PB (and breakthrough performance) at the Australian Championships of 20.59s. In early 2016 everything pointed to a 'big' year, including a 20.60s SB in Brisbane on January 9.
Then in Canberra we saw just how much talent this 22 year-old has, posting a new PB of 20.45s into a headwind of -0.5m/s. Amazingly this is closer to 20.35s if there was even a hint of a tailwind.
The performance from Hartmann was:
A new personal best performance
An Olympic qualifier
A World leading time
The =10th fastest time in Australian history – and fastest since Patrick Johnson ran 20.35s in 2006
Overall result (-0.5):
Alex Hartmann – 20.45s
Will Johns – 20.96s [first time under 21 seconds, PB]
Ben Jaworski – 21.18s [=6th fastest time of career]
Women's 100m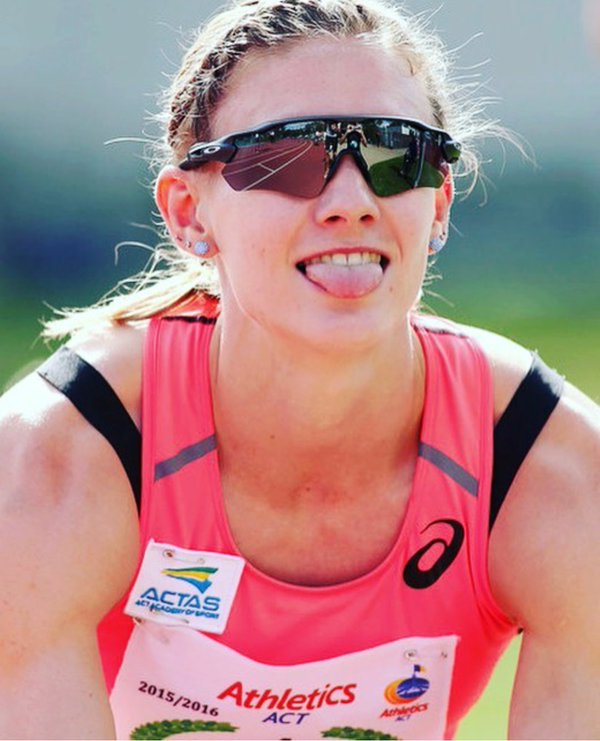 At exactly this time in 2014 Melissa Breen had just broken the Australian record with a 11.11s (+1.9) heat run at the ACT Championships. In the final she went onto run 11.15s (+1.8) – with the two performances still rating as the top-2 of her career to date. On Saturday she didn't quite run the same times – but was overall extremely happy with her 11.39s (heat) and 11.38s +0.0 (final) performances.
The performance from Breen was:
Just outside the Olympic qualifying time if 11.32s
the 35th time she has broken through the 11.40s barrier
Overall result (+0.0):
Melissa Breen – 11.38s
Toea Wisil – 11.44s
Ashleigh Whittaker – 11.67s [ran a SB of 11.59s in heat]
Women's 200m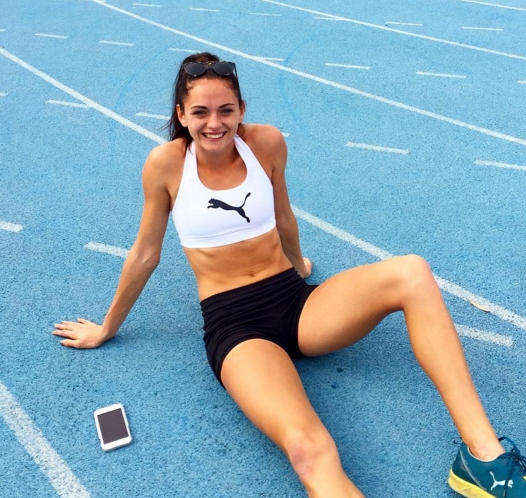 You simply couldn't wipe the smile off Ella Nelson's face, and for good reason. Nelson had just joined the group of Australian female athletes that had broken the magical 23 second barrier in the 200m. Not only that she smashed through the barrier – recording a very impressive 22.84s (+0.5) in her heat. Although she decided against backing up in the final, the result was a perfect way to show the sprinting world that she was a genuine world class sprinter.
The performance from Nelson was:
Well below her previous PB of 23.04s
Well under the Olympic qualifying time of 23.20s
World leading time
The =10th fastest time in Australian history – and fastest since Lauren Hewitt ran 22.79s in 2003
Overall Final result (-0.6)
Toea Wisil – 23.43s
Monica Brennan – 23.59s [ran a SB of 23.55s in heat]
Morgan Mitchell – 23.89s [PB]
Women's 400m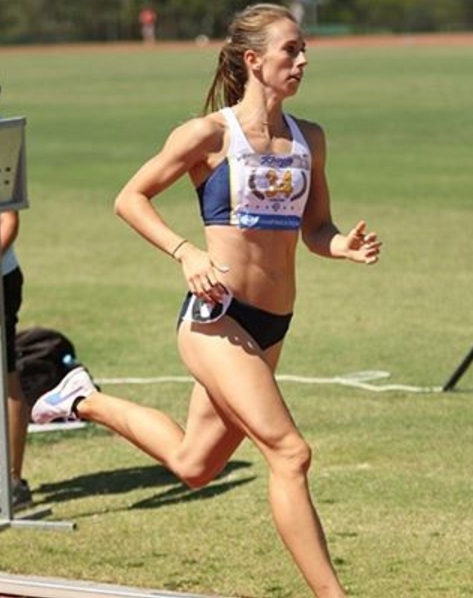 It was billed as a match race between Morgan Mitchell and Anneliese Rubie. In the end we saw a dominant display from Mitchell to win in 52.19s, with Rubie second in 52.84s. Now you could look at this result in two ways, that Mitchell is now a firm favourite to take the National title in late March or there is a lot more to come from Rubie over the one lap. The fact is that both athletes are covering vastly different training programs so early on in the 2016 season, with Rubie already recording two 2.02.5 800m performances in January – which suggests that her true speed is still to be seen. Both will hopefully be at the peak of their powers when the National Championships come around – and that's where we will find out who is really the no.1 400m runner across the domestic season.
The performance from Mitchell:
Was another Olympic qualifier
Just outside her recent PB set at 52.04s from the Hunter Track Classic
The 4th time she has run under 52.30s in her career
Overall Final result
Morgan Mitchell – 52.19s
Anneliese Rubie – 52.84s [11th fastest time of career & now with 3x Olympic Qualifiers. Fastest 51.6 in Beijing]
Monica Brennan 53.63s [PB and has her sights on being part of 4x400m Australian squad for Rio]
Lauren Wells – 53.74s [6th fastest time of career, and still a big chance at being on 4x400m team for Rio]
Women's Long Jump
We have already taken a look at the sensational performance from Brooke Stratton (6.79m) – so click here for more details
Additional Highlights from Canberra
We take a look at some further significant performances from the Championships:
Women's 100m Hurdles
1 Jenneke, Michelle New South Wales 13.30 (+0.2)
2 Taddeo, Abbie New South Wales 13.42
3 Clay, Elizabeth New South Wales 13.61
Women's 400m Hurdles
1 Wells, Lauren ACT 56.79
2 Pekin, Lyndsay WA 58.13
3 Storey, Lora New South Wales 58.48
Women's Javelin 
1 Kelsey-Lee Roberts 57.92m
Men's 1500m
1 Gusman, Jordan Weston Creek 3:44.65
2 Pyke, Adam Victoria 3:45.76
3 Torley, Joshua Weston Creek 3:46.35 [World Junior Qualifer]
Also,
Angus Gould 7.78m (+1.6) in the men's long jump
Tetteh Anang 15.98m (+0.0) PB in men's triple jump. Sean Barnes was 2nd with 15.61m =PB
Celeste Mucci 13.79s 100m Hurdles PB and WJQ plus 5,262pts in heptathlon (PB)