RT JOURNAL: Life on the run – Top 3 highs thus far
By Ben Chamberlain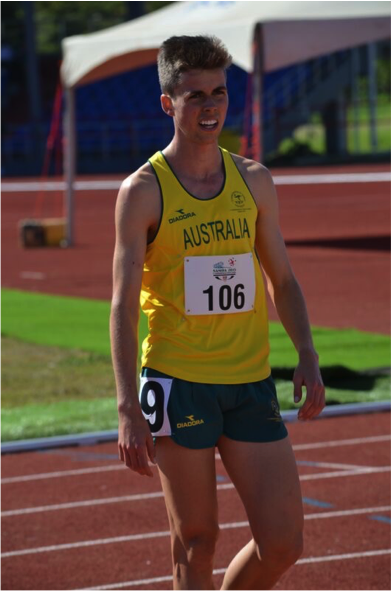 There's no denying that athletics is one of the toughest sports when it comes to facing failure and disappointments. Lining up 98% prepared just won't cut the mustard and unlike most other sports, you're not able to rely on team mates to carry you when you're having a rocky day. It's inevitable that we won't have a blinder every time we toe up on the line, that's racing. Although it's having that belief and confidence that helps stack the odds in our favour.
Tell us a bit about yourself?
I turned 18 earlier this month, and I've grown up in Perth my entire life. I graduated from Newman College last year. It was a bit of a stretch balancing training with the study load from school, working on weekends, freeing up time for mates and missing weeks off for main competitions, but I suppose I managed it pretty well in the end. I've deferred Uni studies this year, which has opened up the time to add more components to my training and really focus on doing what I love. It's giving me a chance to find a course that I will enjoy studying, without completely closing the door on the college offers.
Coached by my dad, Tony since I started athletics back in u10's, initially, I did best in the sprints and jumps and I managed to set a state record for triple Jump in '09. Two years later, my 800's had come a long way, and my 1500 times were dropping rapidly. From that moment on, I was hooked and there was no going back. In those days, I would do my sessions solo, although it never bothered me merely due to the fact that I was so keen, and of course, that passion will always be key. Since then we've formed a really great group of guys and girls. Whether it be laying down some brilliant chat with my training partners Micky Martin, Tim Houlihan and Joe Turner, or meeting up with a few guys from different training squads including Matt Ramsden, Dave Cecchi, Luke Graves and Sam King (to name a few) for a Sunday long run, we know how to keep running alight and entertaining on the west side.
It's not often I'll reminisce on my highs in running, because If I'm constantly looking back at the good times of the past, I start questioning whether I'm trying to progress forward and better myself. With that said, I'm inclined to share 3 of my most memorable moments in my running thus far.
2010 Nationals
My first junior nationals, I aged up to run in the u14's event. I describe it as 'Niagra Falls' in the bathroom pre-race. I was tiny compared to the field and that certainly added to the nerves. The race went out super fast and I found myself back in around 7th. I was a few seconds back going through the bell, with not much changing over the next 200m. With 150m to run I was in 5th, still a good 30-40m back from silver. I swung wide into the straight and went for home in lane 3, getting silver by a couple hundredths of a second. What made this special was that Ryan Gregson told me at Falls Creek earlier this year he remembered my finish from this race some 6 years earlier.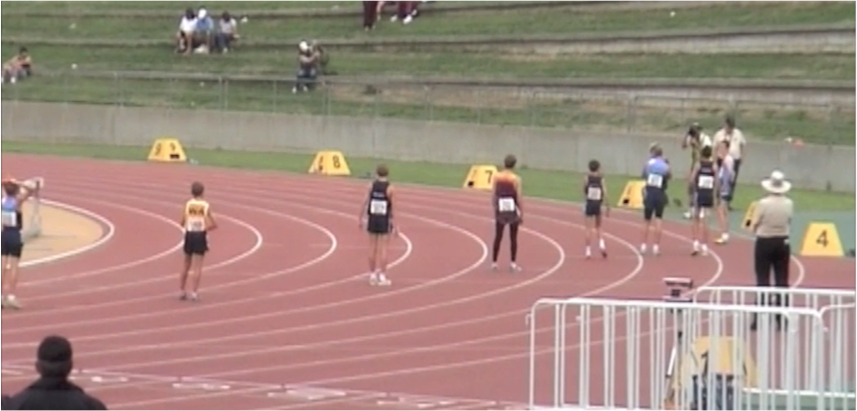 National Cross 2013
Little expectation or pressure, coming off a pretty mediocre track season, I went into my first national cross pretty open minded. Tassie turned on a belter of a course, enough mud to keep the world's population of pigs happy for a lifetime. On the first of two laps, a large pack formed charging away at the front. I stayed wide and out of the commotion before shifting around to the lead through the halfway mark. From that point on, I picked my lines carefully through the mud and just didn't look over my shoulder. I went on to win the race by around 15 seconds, a huge surprise for me and by far my greatest win/race at that point in time. It was great to share this moment with the West Aussie boys post race.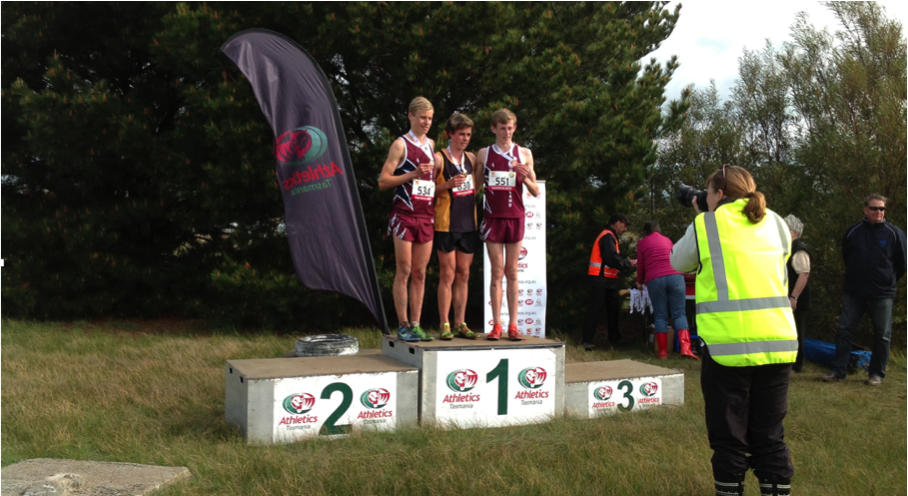 2015 Nationals
After a disrupted 2014 winter breaking my toe, again I was pretty hungry returning to the track for the 2015 season. I had some strong opening races before Christmas, dropping 16 seconds off my 3km Pb and 6 off my 1500m. Fast forward to March, I lined up in the u18's 3000m. The race went out fast with Josh Torley laying some serious damage early on. Thankfully I hung on over the first 6 laps and kicked for home closing the last 300 in around 43. This was a memorable race as it gave me a berth on my first Australian team, for the Youth Commonwealth Games.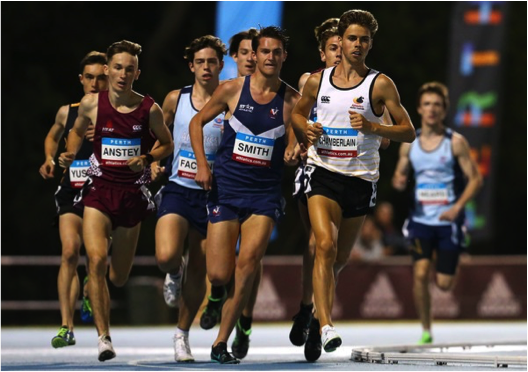 So where to next?
Following a pretty ordinary end to this track season, I've sat down with Dad and planned what needs to be changed and added to my program going forward. We are starting to find the key sessions that I respond well to, and filtering out the ones that leave me feeling like a pancake. At the moment, its all about building strength and I've never been so motivated in my life. Patience, persistence, and perseverance is everything in running. Although I am pretty thankful that I'm making mistakes in my junior years, as I believe it will hold me in good stead for the future, where things will step up a notch and the real business begins.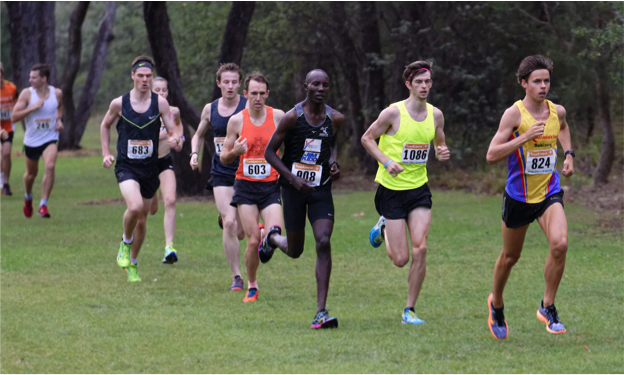 All the best over winter!
Chambo signing off