Suck it up and work your butt off
Runner's Tribe Journal: Written by Sarah Billings
Competing at the 2016 World U20 Championships in the 800m and 4 x 400m was definitely the most amazing experience of my life and one I will never forget. Everyone on the team- athletes and staff were so encouraging and supportive. I was so happy to simply get to the start line after having a tethered nerve in my hamstring which wiped out the first half of the 2015/2016 season. Having soleus strains in both legs 6 weeks prior to boarding the plane to Europe with the Australian team added to the challenge.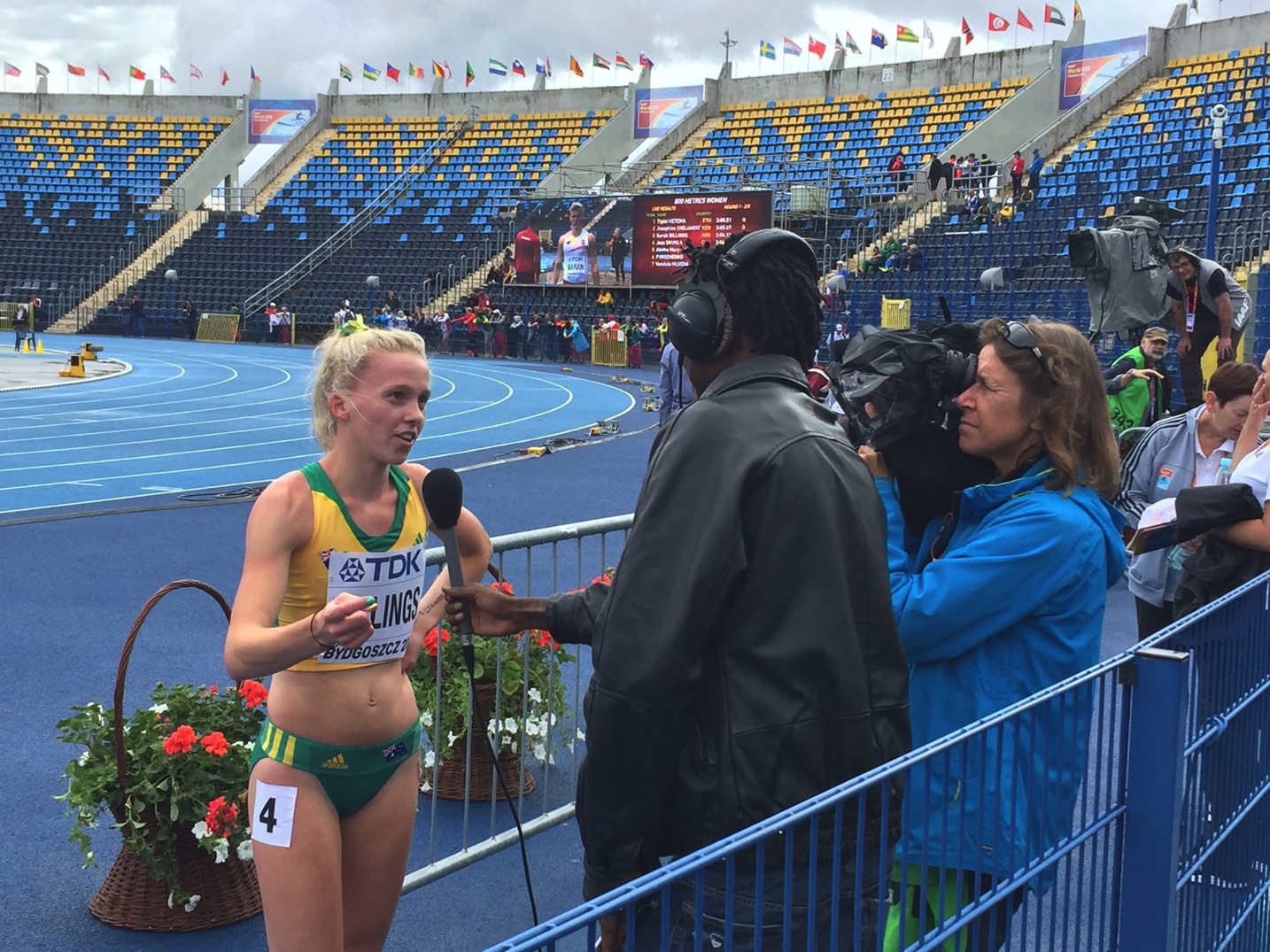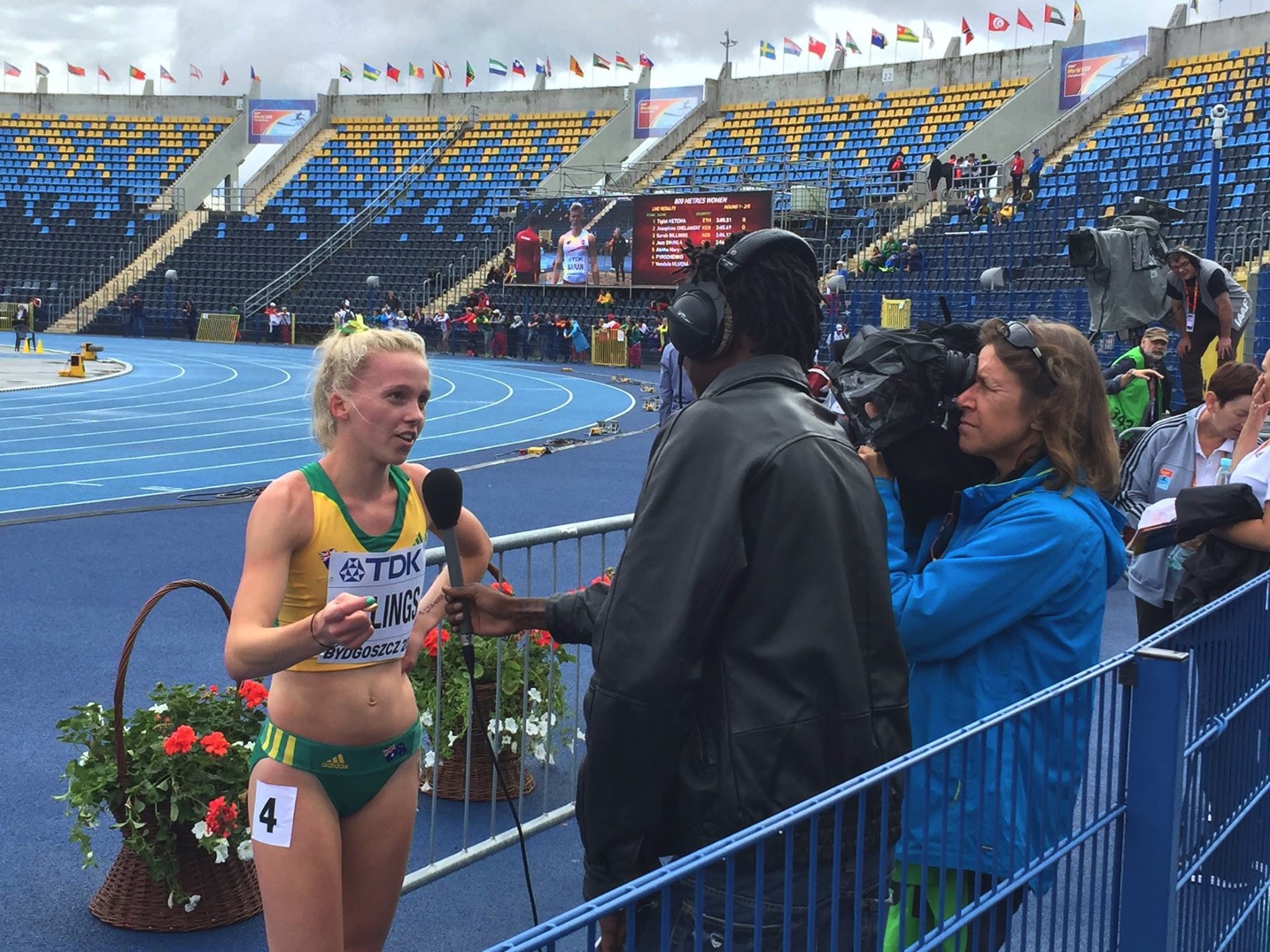 After competing I was excited to have an extended holiday in Spain with my family. It was great to relax, go to the beach and sightsee and to physically and mentally recover from the previous six months. On return it was straight back to Uni with another two weeks rest in which I did some light cross training and caught up with lots of friends. I was keen, however, to get back into normal training. When reflecting on my experience in Bydgosczc with my coach (Stephen Ellinghaus) we decided some time spent working on my speed and getting stronger would give me a head start for next season and so I began working with Mark Ladbrook and his squad until the new year.
It was a lot of fun experiencing a new squad environment but I had only been back training for two weeks when my infamous shin started playing up again. I had a lot of trouble in the lead up to the World U20s with my shins, which I probably played down way more than I should have. I've had shin pain on and off for a few years but I knew this time it was worse. An MRI showed a stress reaction in my right tibia. Luckily we had caught it before there were any cracks. Given my history with shin pain we wanted to treat it as a stress fracture to ensure it would not return. As a result we were really conservative in my return to running. This meant I had six weeks of no running, only cross training- every runners nightmare. I told myself I would have to learn to love it. So, I began my six weeks which saw me swimming or water running every day, boxing, cycling and doing gym. By week 2 I knew every lifeguard that worked at my local pool and I started to feel like I spent more time there than at home. I slowly learnt to enjoy pool sessions. I loved the boxing immediately though, it was a great way to let out all my frustration.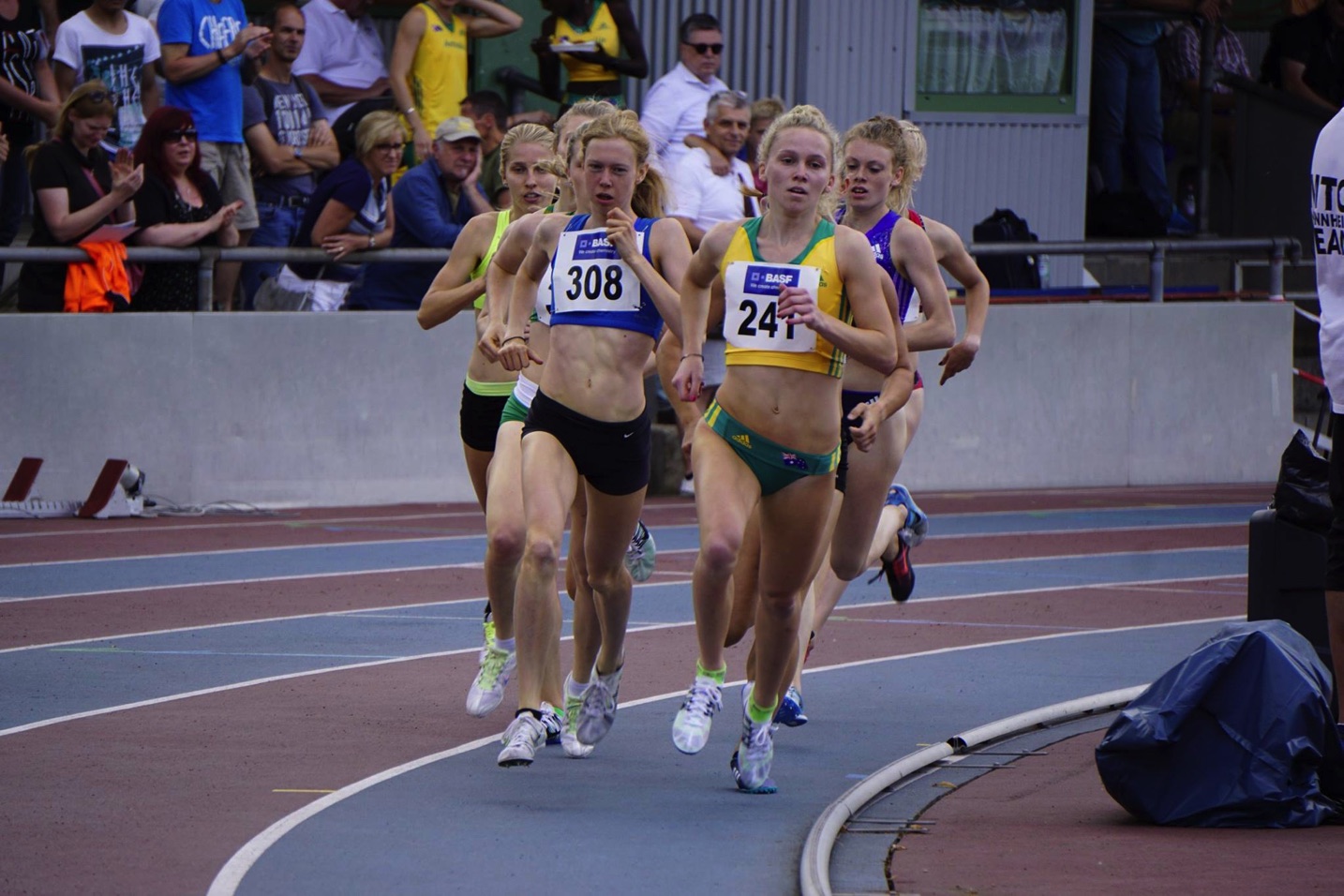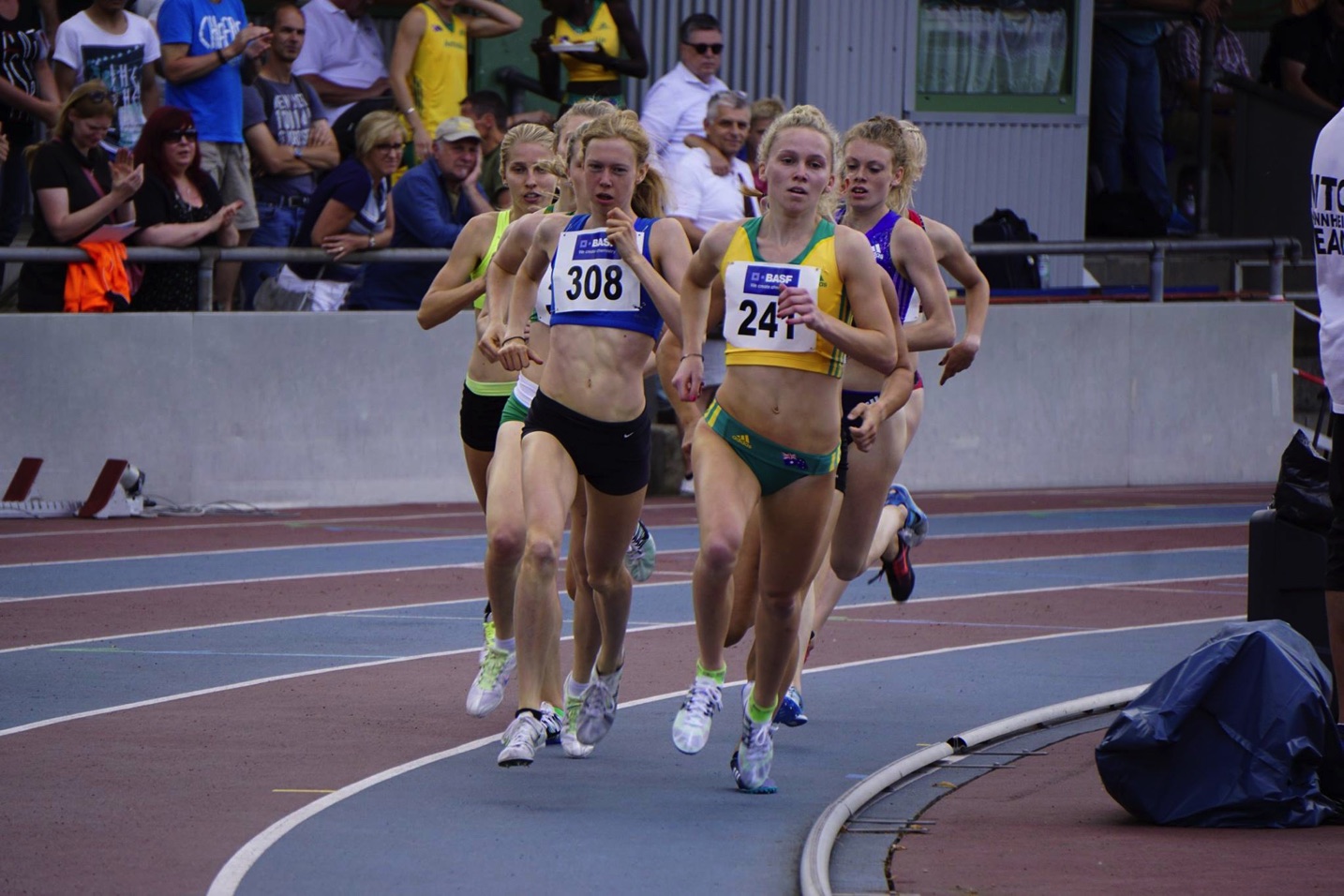 I struggled a lot mentally during the six weeks because I didn't want to have a delayed season like I did last year. I felt that with every passing week I was losing the gains I made in the lead up to Poland. I think that being injured requires a lot more discipline and motivation than normal training does. I love running and look forward to training everyday so I've never struggled to find motivation. I'm always super pumped and excited to train and race. However, cross training is so different because you're doing activities that you don't necessarily enjoy, so that takes a lot of motivation. I was doing on average 12 sessions a week but doubting the effectiveness of them and that's when the motivation becomes scarce. I knew I had to trust the training I was doing and I kept reminding myself that it would somehow help my running later on.
Uni was a great distraction, it kept me super busy and occupied (but probably wasn't great for my shin to be standing for long hours drawing floor plans and elevations at our kitchen table). As well as studying at the University of Melbourne I enrolled in a hospitality course that went for 14 weeks as another way of getting my mind off my injury. It was great because I was with a group of people I had never met. The good thing was I didn't have to answer any injury or running related questions.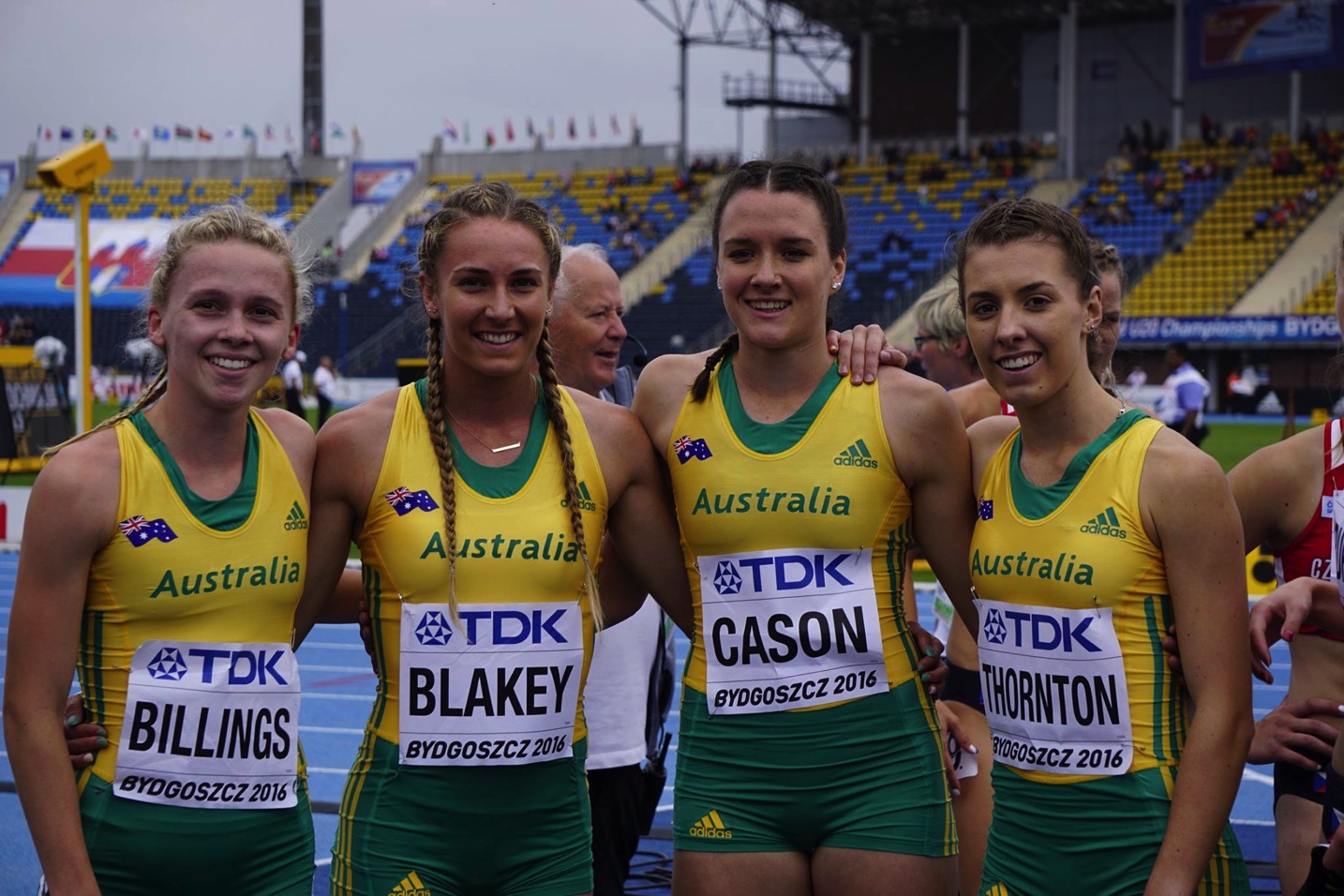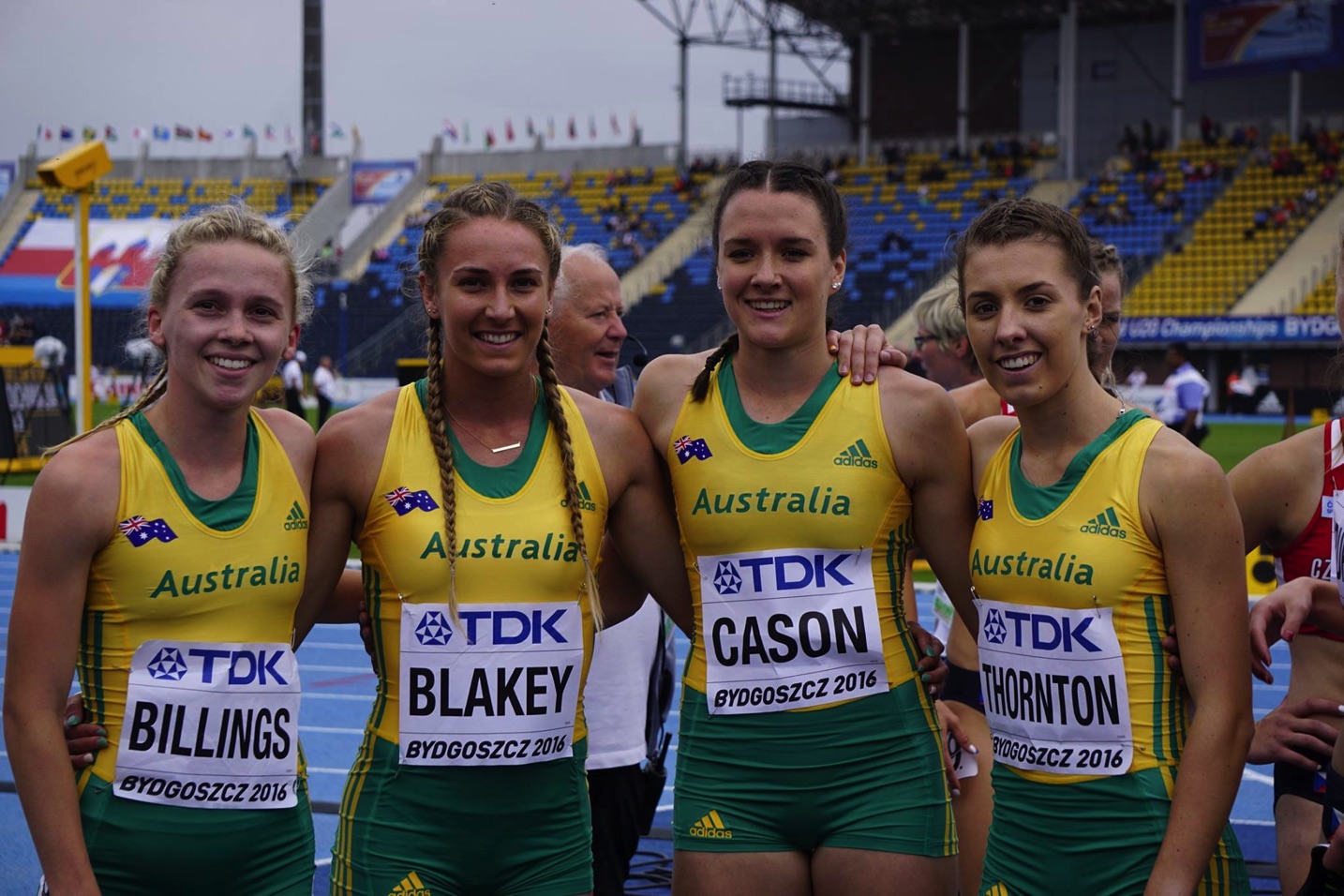 As I counted down the days until my next MRI my shin started to feel better and better. As it felt better I made the mistake of walking into my doctors appointment to get the results thinking I would be back into full training in two weeks. However, my doctor told me it would be another four weeks before I would even be doing normal sessions let alone the 6 it would take to get to my normal training schedule. I was so frustrated. I have never had an injury to this extent so I really didn't understand the time it would take. The same day I had a call from Tony Marsh- my old coach who now is one of my mentors and great boxing coach. He was sympathetic however he said "You have until tomorrow mornings boxing session to feel sad and then you have to suck it up and work your butt off." After the phone call I realised I was focusing on all the negatives- I had just got the all clear to begin jogging and I was sad? I put my position into perspective, there were so many other athletes who had experienced so much worse than I had including some of my very close friends I train with. My injury was the smallest bump in the road. The same week, I watched a Ted Talk for one of my uni electives given by Janine Shepherd, her story was amazing, I found myself in tears as she explained how her Olympic medal dream was taken from her in a life-threatening accident. Although doctors thought she would never walk again, she overcame her injuries and pursued a different dream to become a pilot. That really put everything into perspective. From then on I was going to "suck it up and work my butt off".
Although it was frustrating at times my injury taught me to have patience and trust in your coaches and people around you and in the training you do. My physio John Wilson helped me realise the rest from running meant I could spend more time in the gym which I hadn't really done before. With the help of Mark's amazing strength program it allowed me to get a lot stronger. As for now, Uni is over and its starting to really feel like summer. I just got a summer job which I'm really excited about. I am back doing full sessions three times a week and cross training every other day. Luckily, the shin is responding well (touch wood). I'm looking forward to the next few weeks as I increase the amount of running I do a week and decrease the amount of swimming! I can't wait for this aths season. I look forward to training hard and competing. I'm going to take it one step at a time and see where patience and hard work takes me. Bring on 2017!