Deep water running is a great way to stay in shape without putting excessive pressure on your joints. This exercise provides a full-body workout that strengthens muscles, enhances cardiovascular fitness, and maintains sport-specific neuromuscular movement patterns. By leveraging the buoyancy of the water, deep water running reduces weight-bearing forces on injured joints, ligaments, and tendons. Additionally, the water's viscosity offers resistance that can help improve strength.
To begin deep water running, you will need a water belt and access to a pool with a deep end. It is critical to use the proper form, including maintaining a neutral pelvis and spine, quick turnover of 180 strides per minute, and avoiding overreaching with long strides. You should keep your hands at chest height and drive your elbows back as if running on the road while driving your foot down and back as if pushing a bike pedal.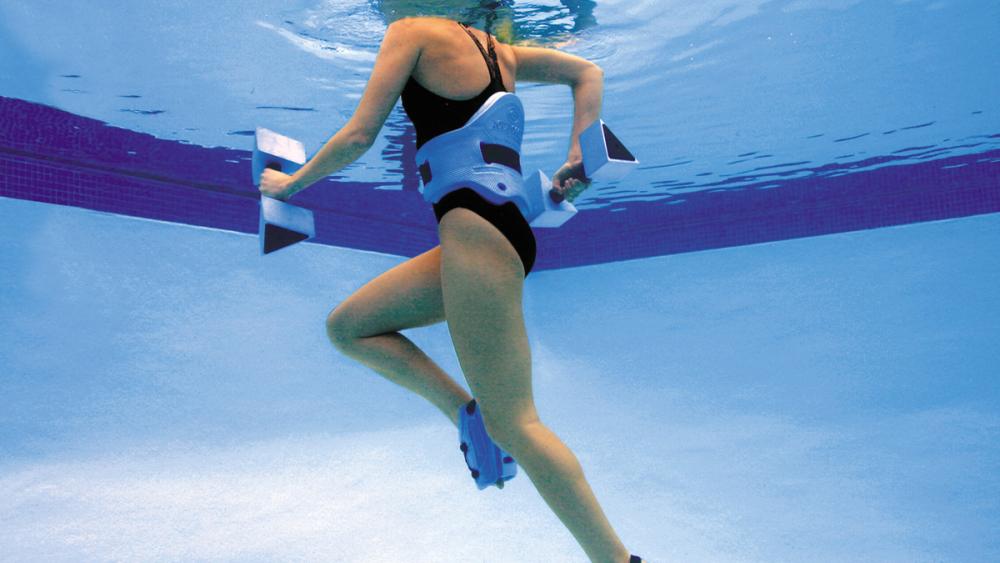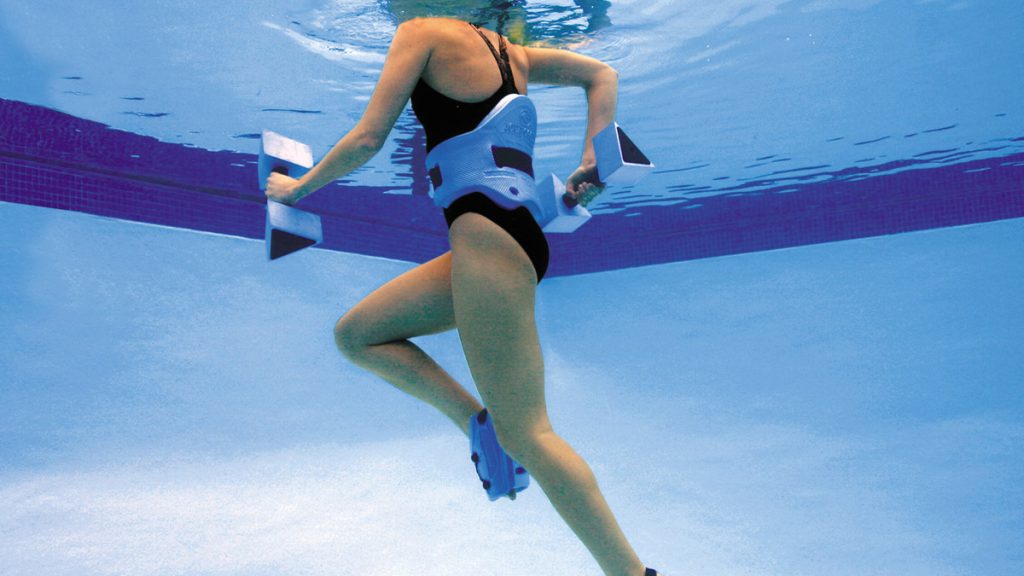 If you experience any discomfort during water running, seek advice from a physical therapist or healthcare professional before continuing. If you encounter hamstring pain, check your stride, and if you experience back pain, make sure to engage your abs and avoid slouching or arching your back.
View this post on Instagram
Water running can be monotonous, so try to mix up your workouts with different tempo and interval segments to keep things interesting. Start with a 10-minute warm-up at an easy pace, then try moderate-intensity tempo segments for 3-5 minutes or hard interval segments for 1-4 minutes, followed by a 1-2 minute recovery period. You can also wear waterproof earbuds and listen to fast-paced tunes to maintain a 180 bpm cadence, and consider working out with a friend for added motivation.
Here are three deep water running workouts to try, with at least one day of recovery between each session:
Workout 1: Test the Waters (30 min)
10 min warm-up
10 x 1 min hard on (1 min easy between each)
10 min warm-down
Workout 2: Ladder Drills (approx. 40 min)
10 min warm-up
Ladder Up: hard 1 min, 2 min, and 3 min (1 min easy between each)
Ladder Down: hard 3 min., 2 min, and 1 min (1 min easy between each)
10 min warm-down
Workout 3: Tempo with Intervals (approx. 1 hour)
10 min warm-up
Repeat three times through:
Hard 5 x 1 min (1 min easy between each)
Tempo 5 minutes
2 min easy
10 min warm-down
If you have an injury, it is best to seek an evaluation and treatment from a physical therapist before attempting water running. A skilled physical therapist who specializes in treating endurance athletes can help you create a tailored program that meets your specific needs and goals.