'The Inventor of Running' - The Training of Frank Shorter
© 2019 Runner's Tribe, all rights reserved
"Running at its core, is really pretty basic; if you train well and hard over a period of years and avoid injury, you are going to get better" - Frank Shorter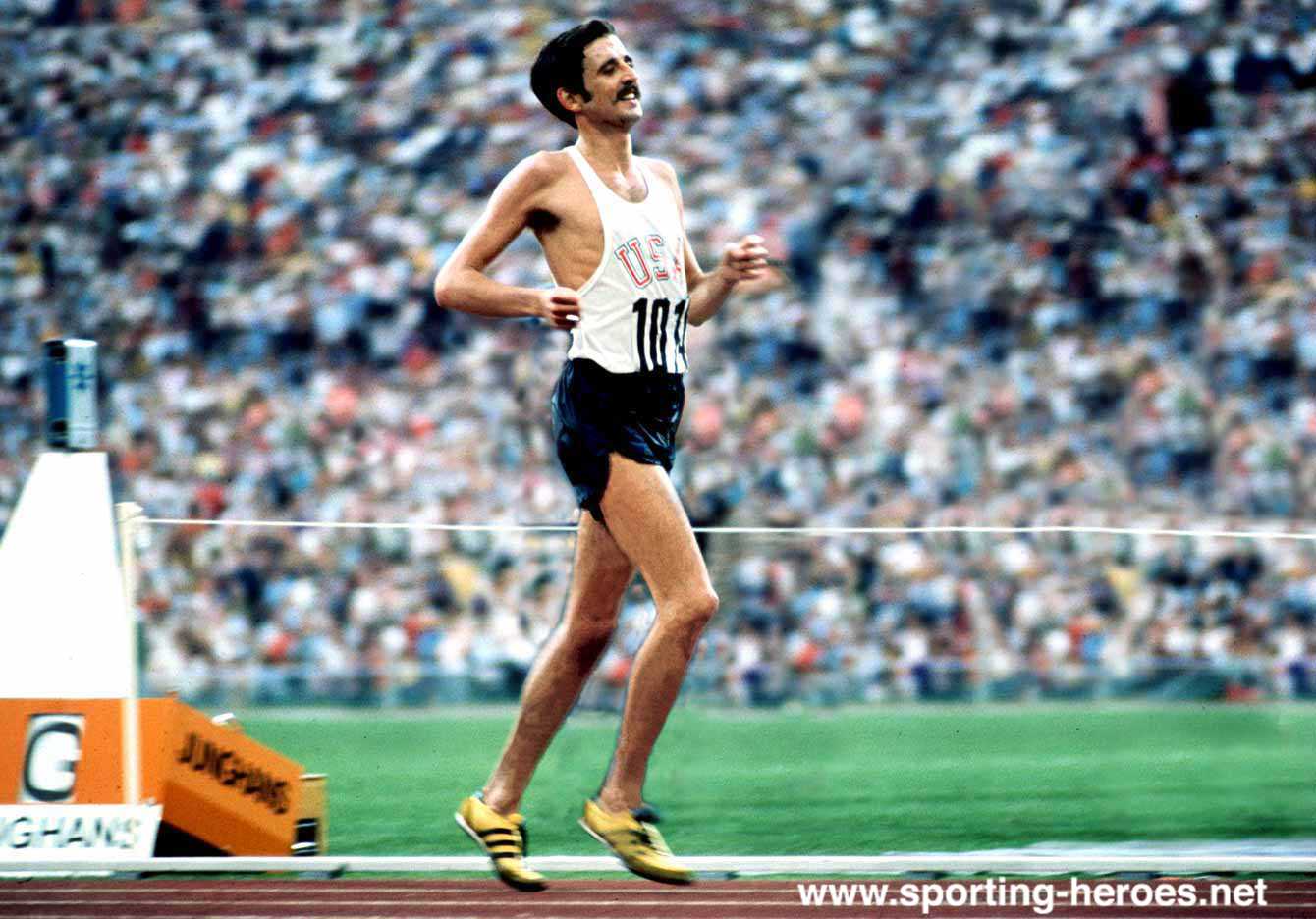 Sources
Running with the legends, by Michael Sandrock
My Marathon: Reflections on a Gold Medal Life. By Frank Shorter. 
Frank Shorter played a big role in igniting the worldwide running boom of the 1970's. A tough childhood instilled a sense of resilience that no doubt assisted Shorter when the going got tough during races.
Shorter's famous victory at the 1972 Munich Olympic marathon created such a stir around the world, and in particular the United States, that Outside Magazine claimed that this wiry Yale graduate with a thick moustache "invented running".
DOB: 31 October 1947. Munich, Germany
Nationality: United States.
Personal Bests
3000m: 7:51.40
5000m: 13:26.62
10,000m: 27:45.91
Marathon: 2:10.30
Highlights
Olympic Marathon Gold, Munich 1972.
Olympic Marathon Silver, Montreal 1976.
4 consecutive wins at the Fukuoka Marathon.
Love of Running 
"I liked the feeling the first time I ran, and I enjoyed the idea of being a bit unusual" - Frank Shorter
[private]
Shorter loved running from a young age. He often ran two miles to and from school.
Shorter showed talent at school, finishing in respectable places with little training. But it was the Tokyo Olympics of 1964 that inspired Shorter to take it more seriously.
"I was inspired by Mills and Schul in 1964" – Frank Shorter
Yale Days
Highly intelligent, Shorter was accepted to Yale where he came under the tutelage of Bob Geigengack, who unlike many other collegiate coaches, was in favour of a long-term, soft approach to training.
During his Yale years, Shorter never ran more than 50 miles per week until halfway through his final year. Shorter developed on his own time. He didn't become a statistic of promising collegiate runners who burn out and retire at 23.
Increasing Mileage
Towards the end of Shorter's college days, he was ready to step up his training. The fact that he wasn't burnt out, yet had developed a very strong endurance base, was a tremendous advantage.
From 1968 Shorter started focusing on the Olympics and he started running much larger mileage than ever before.
By the end of his college days, Shorter eventually increased his mileage to 90 miles per week on average, this resulted in him winning his first major title, the NCAA six mile.
Post College
Post College Shorter slowly increased his mileage to 140 miles per week. Struggling to pay the rent, Shorter worked construction for a while and did odd jobs here and there to get by. His focus was running.
Shorter accredits his training squad - The Florida Track Club – as being instrumental to his success.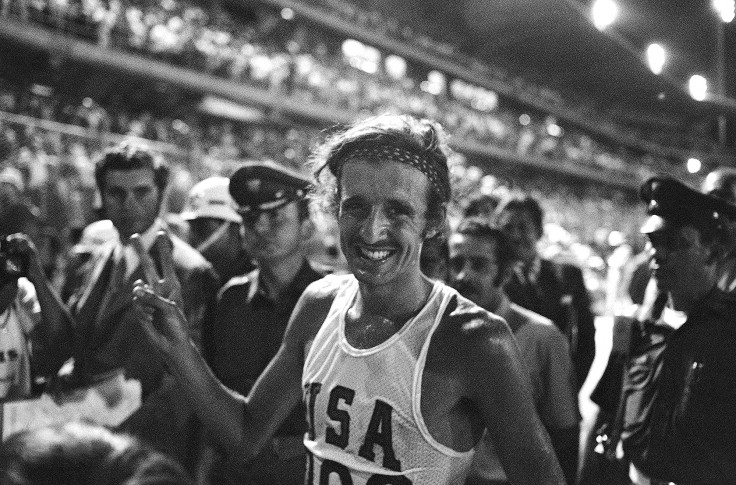 Training Specifics
"I've always had a simple view of training for distance running: two hard interval sessions a week and one long run – 20 miles or two hours, whichever comes first. Every other run is aerobic, and you do as much of that for volume as you can handle. Do this for two or three years, and you'll get good" - Frank Shorter
Shorter was incredibly consistent. During the entire 1970s decade, he averaged 17 miles per day, every day.
Some interested points of note about Shorter's training
He needed 10 hours of sleep per night, otherwise, his training suffered.
He ran 7-10 miles every morning except Sunday.
He listened to his body carefully and trained just below his limit.
RUNNER'S TRIBE PAYS OUR WRITERS & FILM MAKERS TO CREATE EXCITING & ENTERTAINING CONTENT. HELP SUPPORT THESE PROFESSIONALS AND JOIN RT PREMIUM NOW.
TO VIEW THIS CONTENT PLEASE SIGN-UP TO RUNNER'S TRIBE'S MEMBERS ONLY PREMIUM CONTENT. WE HAVE SOURCED THE WORLD'S TOP WRITERS AND FILM MAKERS TO DELIVER ANY ATHLETE, COACH, PARENT OR FAN THE ULTIMATE PORTAL FOR ATHLETICS EDUCATION, ENJOYMENT AND INSPIRATION.
$9.95 AUD Monthly ($6.59 USD)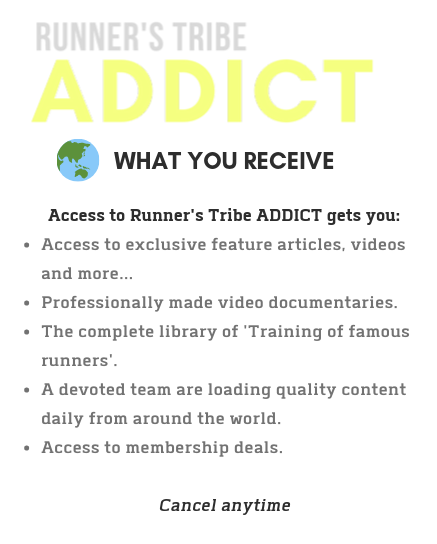 Yearly Plan (Worldwide) - BEST VALUE
$89.95 AUD Yearly ($59.56 USD)

$2.95 AUD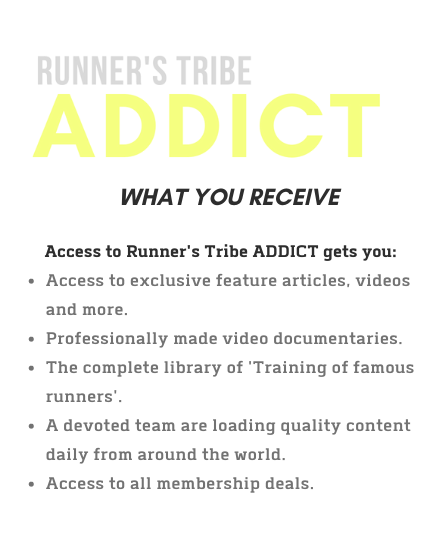 ALREADY A MEMBER? LOGIN BELOW
A Typical Week of Training