"Kenya's Flying Policeman"  -  The Training of Kipchoge "Kip" Keino
2019 Runner's Tribe, all rights reserved
 A lot of the below information about the training of Kip Keino was taken from the book 'Running with the legends', by Michael Sandrock, unless otherwise stated. We highly recommend this classic book to anyone who is yet to read it.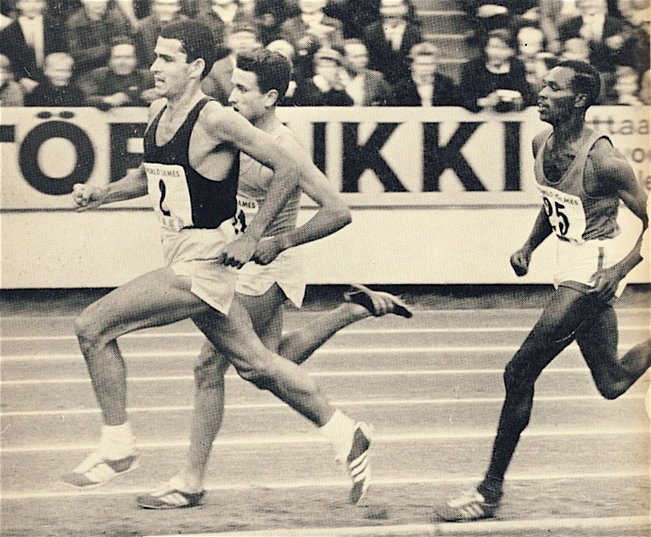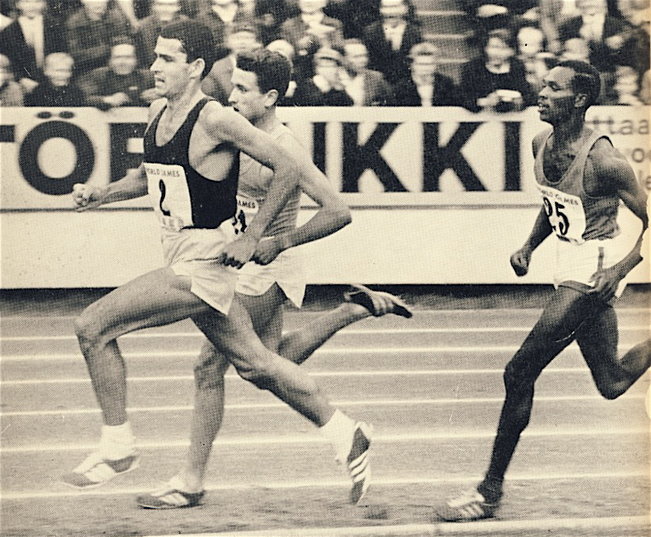 Profile
Keino was one of the first Kenyans to have success on the world stage.  He has since inspired many fellow Kenyans to run and has been instrumental in helping develop Kenya into the running powerhouse that it is today.
D.O.B:  January 17

th

, 1940, Kenya.

Previous World record over 3000m and 5000m.

Olympic gold medals for 1500m in 1968 and steeplechase in 1972

Olympic silver medal for 5000m in 1968 and 1500m in 1972.
Personal Bests
800m: 1:46.41

1500m: 3:34.91

Mile: 3:53.1

3000m: 7:39.5

2 Miles: 8:25.2

5000m: 13:24.2

10,000m: 28:06.4

3000mSC: 8:23.64
1968 Olympic 1500m Gold
https://www.youtube.com/watch?v=Q_9AAy7yZTc
The Workouts
'Kip' Keino's religion resulted in him never doing sessions on a Sunday. He therefore did all his hard training on week days.  Keino regularly did basic strength exercises before most of his runs as part of his warm-up routine.   
Keino's training during the week was a combination of long easy running and intense speed sessions. He followed the same routine for most of the year, and would simply freshen himself up before races.  
Keino did up to 5 track sessions a week, and combined this with up to three sessions a day. He would then use the weekend to recover properly before the next week of hard training. The weekend of recovery was a vital part of Keino's training, allowing him to absorb the previous weeks training before putting himself through another hard week of sessions.  
A typical week for Keino is outlined below:
RUNNER'S TRIBE PAYS OUR WRITERS & FILM MAKERS TO CREATE EXCITING & ENTERTAINING CONTENT. HELP SUPPORT THESE PROFESSIONALS AND JOIN RT PREMIUM NOW.
TO VIEW THIS CONTENT PLEASE SIGN-UP TO RUNNER'S TRIBE'S MEMBERS ONLY PREMIUM CONTENT. WE HAVE SOURCED THE WORLD'S TOP WRITERS AND FILM MAKERS TO DELIVER ANY ATHLETE, COACH, PARENT OR FAN THE ULTIMATE PORTAL FOR ATHLETICS EDUCATION, ENJOYMENT AND INSPIRATION.

$9.95 AUD Monthly ($6.59 USD)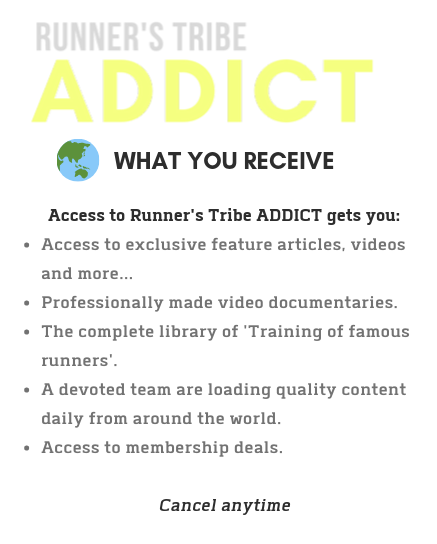 Yearly Plan (Worldwide) - BEST VALUE
$89.95 AUD Yearly ($59.56 USD)

$2.95 AUD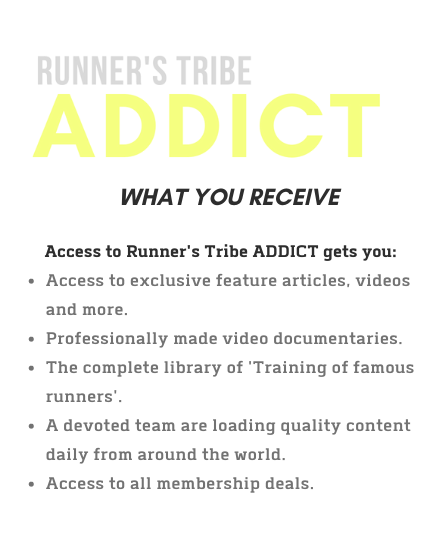 ALREADY A MEMBER? LOGIN BELOW