The Training of 1992 Olympic 5000m Champion Dieter Baumann
© 2019 Runner's Tribe, all rights reserved
"Yobes Ondieki told me that you have got to be able to run, at any time of the week, any time of the year, a fast l0-miler." - Isabella Baumann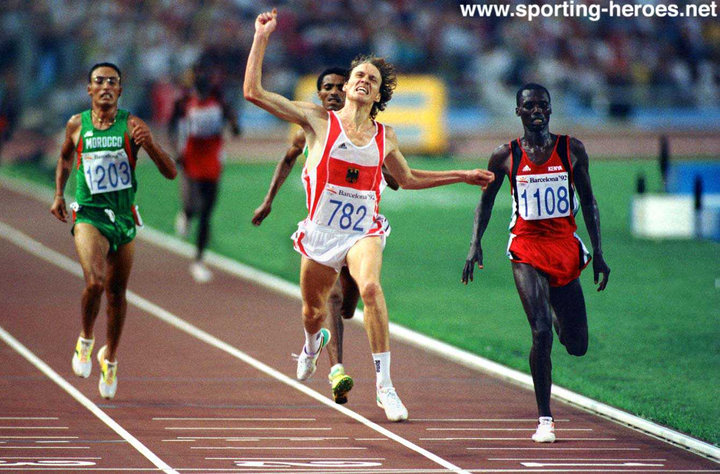 Sources
British Milers Club Journal. Volume 3, Issue 3. 1997.
Looking back over the past 30 years, there have been only a handful of Europeans, Americans, Canadians, Australian's or New Zealanders who have been able to compete with the Africans on a consistent basis.  German 1992 Olympic 5000m champion, Dieter Baumann, is one of those men.  Baumann was coached by his wife, Isabella, a qualified exercise physiologist.
Runner's Tribe took a look back at Baumann's training.
DOB: 9 February 1965.

Blaustein, West Germany

Nationality: German.

Retired: 2003.
Personal Bests
1500: 3:33.51

Mile: 3:51.12

3000m: 7:30.50

5000m: 12:54.70

10,000m: 27:21.53



Highlights
Olympic 5000m Gold, Barcelona 1992.

Olympic 5000m Silver, Seoul 1988.

European 5000m Gold, Helsinki, 1994.
Isabella's Coaching Principals
Every athlete has to be treated as an individual and therefore their training varied and athletes within the same group would often do very different sessions.
An average of 90 miles per week on a consistent basis is an accurate gauge of what is required to be world-class.
The norm was two hard sessions and two long runs per week.   Isabella did not believe in three hard sessions per week as she did not think an athlete could adequately recover.
Adequate sleep is absolutely vital.
A coach needs flexibility and athletes need to listen to their bodies and communicate with their coaches.  If an athlete is tired and needs more recovery, then the program should be adjusted to take this into account.
Isabella was a big believer of altitude training, especially for winter lower intensity training.
The year's training was split between phases. Phase 1 being 'Winter Training'. Phase 2 being 'Spring Altitude Training'. Phase 3 being 'Pre-Competition Training'. And phase 4 being 'Competition Training'.
Phase 1. Winter Training
An example of typical training during this phase is outlined below:
RUNNER'S TRIBE PAYS OUR WRITERS & FILM MAKERS TO CREATE EXCITING & ENTERTAINING CONTENT. HELP SUPPORT THESE PROFESSIONALS AND JOIN RT PREMIUM NOW.
TO VIEW THIS CONTENT PLEASE SIGN-UP TO RUNNER'S TRIBE'S MEMBERS ONLY PREMIUM CONTENT. WE HAVE SOURCED THE WORLD'S TOP WRITERS AND FILM MAKERS TO DELIVER ANY ATHLETE, COACH, PARENT OR FAN THE ULTIMATE PORTAL FOR ATHLETICS EDUCATION, ENJOYMENT AND INSPIRATION.
$9.95 AUD Monthly ($6.59 USD)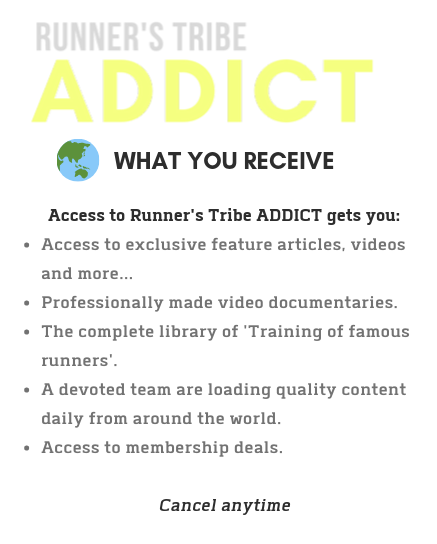 Yearly Plan (Worldwide) - BEST VALUE
$89.95 AUD Yearly ($59.56 USD)

$2.95 AUD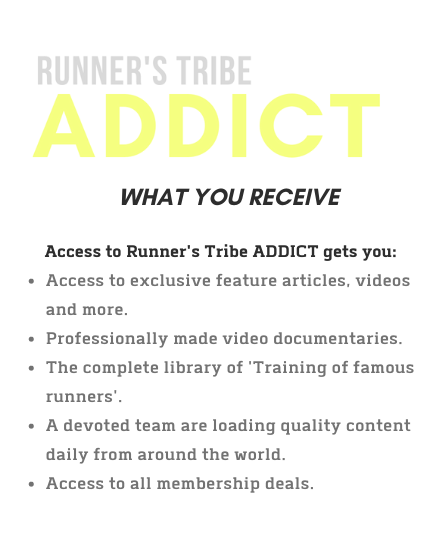 ALREADY A MEMBER? LOGIN BELOW