Courtney Dauwalter is a well-known name in the world of ultrarunning, and her recent win at the Ultra-Trail du Mont Blanc (UTMB) is a testament to her abilities. The UTMB is one of the most challenging races in the world, spanning 106 miles and covering the Alps of Switzerland, France, and Italy, with 32,940 feet of elevation gain. Dauwalter, a 34-year-old runner from the US, became the fourth American woman to win the race, finishing in an impressive time of 24 hours and 34 minutes. She placed 21st overall, with 144 women and 1,412 men completing the race.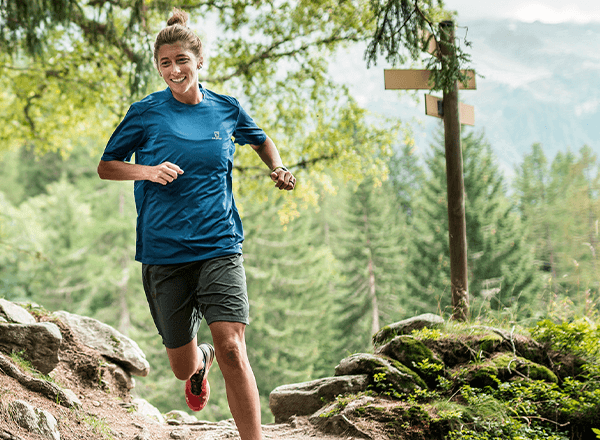 Dauwalter has previously won several other ultrarunning races, including the 2018 Western States Endurance Run and the 2017 Moab 240 Endurance Run, where she won by over 10 hours. She finished second overall at the 2018 Tahoe 200-miler, setting a new course record by eight hours.
View this post on Instagram
Despite her impressive track record, Dauwalter's success can be attributed to a simple philosophy: keeping it simple. She believes in focusing on the basics, maintaining an easy-going attitude, and adapting to changes as they come. Her recent hip injury taught her the importance of incorporating strength exercises and flexibility training to balance her body and prevent injury. She now regularly incorporates hip activation exercises, foam rolling, and stretching into her routine.
Dauwalter's even-keeled approach to her running career has helped her remain focused and adaptable in the face of challenges. She believes in accepting situations beyond her control and finding alternative ways to stay active, such as cycling and doing yard work. Leading up to the UTMB race, Dauwalter chose to stay home in Colorado to focus on her physical therapy as long as possible, arriving just two days before the race and studying the elevation profile to prepare.
In summary, Courtney Dauwalter's secret to success lies in her simple approach to training and mindset, her ability to embrace challenges and stay adaptable, and her determination to keep going, no matter what obstacles come her way.