Thanks to Athletics Australia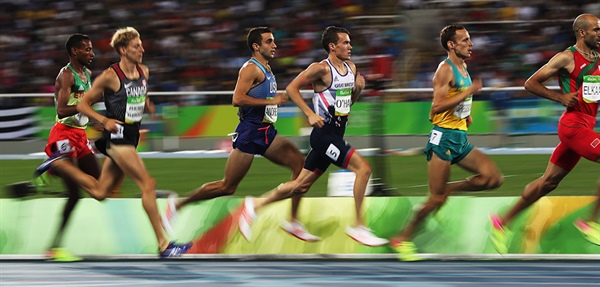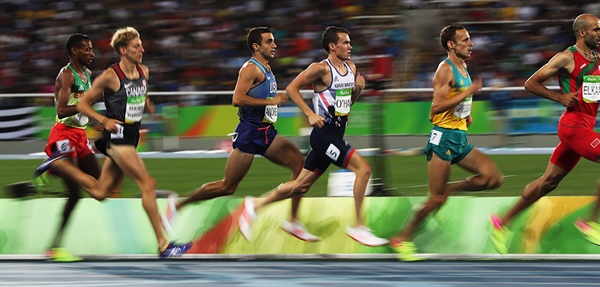 Ryan Gregson becomes the first Australian to make the 1500m final in the last 40 years on a night where Kathryn Mitchell finishes sixth in the javelin final
It was a day for the country kids within the Australian Olympic Team, with Ballarat Eureka's Kathryn Mitchell, Corio's Damien Birkinhead, and Wollongong's Ryan Gregson all shining on the big stage in Rio, whilst track and field royalty Usain Bolt showed why he is the greatest achieving the 'triple double'.
Bolt's convincing 200m victory in 19.78 means the Jamaican superstar has now won the 100m/200m double at three consecutive Games. The 'triple-triple' dream is alive, with the 4×100 relay final still to come.
Australia's Kathryn Mitchell finished sixth in the women's javelin throw final in 64.36m, just 44cm short of the podium, but an improvement on her ninth place in London.
Mitchell's throw was just 1cm off her season's best, and was a continuation of the consistent form she has showed throughout the IAAF's Diamond League series.
Although Mitchell's performance was shy of her personal best she set in 2014, the distance was Australia's greatest ever in an Olympics competition (new implement after 2000).
She was philosophical in her review, saying, "I wouldn't say I'm frustrated, maybe it was the one that got away.
"I obviously did the best I could do and I would've loved to raise the Aussie flag behind my head with a medal but not today.
"I was in good form hence why I was looking for medals, it was a really close competition and we're all round the same mark – there's half-a-meter in it.
That's the Olympics and that's sport – that's the way it goes," Mitchell said.
The 'Colossus of Corio', Damien Birkinhead had a huge day in his Olympic debut in the men's shot put. The 23-year-old produced a throw of 20.50m in the morning qualifying round to progress to the final in ninth. In the final, held on the same day in the Rio evening session, his 20.45m from his first round effort was his best, landing in him 10th position at the conclusion of competition.
Birkinhead's excitement at being in the final and mixing it with the best in the world shone though in his post event interview with Seven.
"This has been unreal. You don't get experience like this every day.
"22.6 (22.52m OR) in shot – that's unreal. You'll never see a 7kg shot go that far so I'm just over the moon," he said.
On the track, 26-year-old Ryan Gregson has stormed his way into the Olympic 1500m final, running a smart and controlled race to finish fourth in 3:40.02 to automatically progress.
Which he did, emphatically with his trademark big kick.
"I'm just trying to be like a Melbourne Cup jockey who's just patient-patient, waiting for the straight then I get a nice clear run," Gregson said.
Gregson is the first Australian to make an Olympic 1500m final in 40 years – the event in which our first ever Olympian Edwin Flack won back in 1896. When asked about the long drought since the last Australian finalist, Gregson said, "It has been a long time – it's a huge achievement I just did then. I realise that.
"If I retire tomorrow, that would be a great career – because I've finally made a championship final and I picked the Olympics to do it. I am the Australian record holder so I probably am expected to start making finals – so I'm glad I delivered," Gregson said.
The final of the men's 1500m will be held at 10:00am AEST on Sunday, and Australia will be watching in anticipation to see whether Gregson will be able to push his own Australian record of 3:31.06 set in 2010.
In the men's decathlon, young Queenslander Cedric Dubler had a strong second day, finishing 14th overall with two personal bests and an equal best across the ten events. Once again, he provided a running commentary with assistance from his brother, via social media saying:
·         "Very relieved that the 110m hurdles is over and done with! Second fastest time of 14.30 sec! Onto Discus next!"
·         "Not the throw I would have ideally liked but not a mark I'm super disappointed with. Discus – 38.89m. Onto Pole Vault next. My body is starting to struggle."
·         "Had an awesome clearance at 4.90m (equal PB)! Ran out of energy when the bar went up to 5m. I will get it… one day!"
·         "Not the Javelin distance I was after. Decent 51.82m opening throw then didn't improve. Almost hit a cameraman on my second attempt…"
·         "I finally ran the 1500m that I know I've been capable of! A personal best of 4:32:12!"
Leongatha high jumper Eleanor Patterson had first attempt clearances at 1.85m and 1.89m in the women's high jump qualifying round, before bowing out early with 3 misses at 1.92m. She finished in =22nd overall.
Coming up
With four athletics finals on day fourteen of the Games, Australians are set to feature in all four of them.
It's a big day for the Tallent family today as both Jared and Rachel race in Olympic competition on the same day.
Jared Tallent (SA) has the chance to create Australian Olympic history today in the 50km race walk which kicks off at 21:00 (AEST) – a medal will take him past Stan Rowley (three bronze in 1900) as Australia's most decorated male track and field athlete at the Games. If he wins, he joins Shirley Strickland (80m hurdles 1952/56) to win back-to-back gold medals.
Tallent will be joined by veteran Chris Erickson (Vic) who races in his third straight Games but for the first time in his preferred 50km event. The 34-year-old will be search for a top 10 finish to better his best international result which came with a 16th at the world championships in Moscow in 2013.
Brandon Reading (ACT) will line up against his coach – Chris Erickson – in his Olympic debut. He smashed his personal best by 24 minutes at the selection race in December to make the team and will be in just his third journey over the 50km distance.
Our Aussie walkers complete their Games with a full contingent in the women's 20km walk. Tanya Holliday (SA) is the 7th fastest Australian of all-time and joins Regan Lamble (VIC) and Rachel Tallent (VIC) is the race for a top 20 finish. Lamble returns after finishing 16th in London, whilst Tallent gets to race at the Games for the first time, she was in Beijing as a 16-year-old to watch Jared win silver and bronze.
Evening session in Rio (Saturday morning in Australia)
Two-time Commonwealth champion Alana Boyd (Qld) made easy work of the pole vault qualifying round with a 4.55m clearance to progress to the final in eighth, but will require a big effort in the women's pole vault final.
This is Boyd's third Olympic Games, and second time in the final having finished 11th in London in 2012. The 32-year-old set a new Australian record of 4.81m in July, and will be hoping to replicate that same form to put herself amongst the world's best contenders.
The Australian women's 4x400m team hits the track for the sudden-death heats, looking to advance straight to the final.  The team will be led by individual 400m representatives Morgan Mitchell (VIC) and Anneliese Rubie(NSW) who both made the semi-finals. Jess Thornton (NSW) had a great world under 20 champs last month, producing a new PB and a 4th place in the final. Monica Brennan (VIC), Caitlin Sargent (QLD), and Lauren Wells (ACT) would be expected to be the choice for the fourth spot.
Madeline Hills (NSW), Genevieve LaCaze (VIC) and Eloise Wellings (NSW) will race in the final of thewomen's 5000m. All three of these athletes have been in sensational form at these Games, with Wellings placing 10th in the 10,000m final, and Hills seventh and LaCaze ninth in the women's 3000m steeplechase final. Can our Aussie trio do it again in the women's 5000m final?
The day concludes with the excitement of the men's and women's 4x100m relay finals.