My name's Jhye Hadfield, I'm a junior distance runner from Victoria, having competed nationally for the past 4 years and winning medals in both the 1500m and 3000m on the national stage. I have PBs of 3:49 over the 1500m distance, 8:27 over the 3000m and 14:42 over the 5000m. I am a part of a running group called Berwick Cross Country Track team (BXCT) coached by Ashton Macdonald, involving several nationally ranked runners.
I have been running since about 10 years old, through school competitions. Since then, I have found a strong love for the sport and with that a lot of success. My favourite event to compete in would have to be the 1500m due to having strong times in this event as well as medal-winning performances. Having run against the likes of Stewart McSweyn, Ryan Gregson and Jack Rayner at the Stawell gift handicapped 3000m invitational event and that race became one of the best racing experiences I have ever had and possibly one of the best runs I have had in the sport.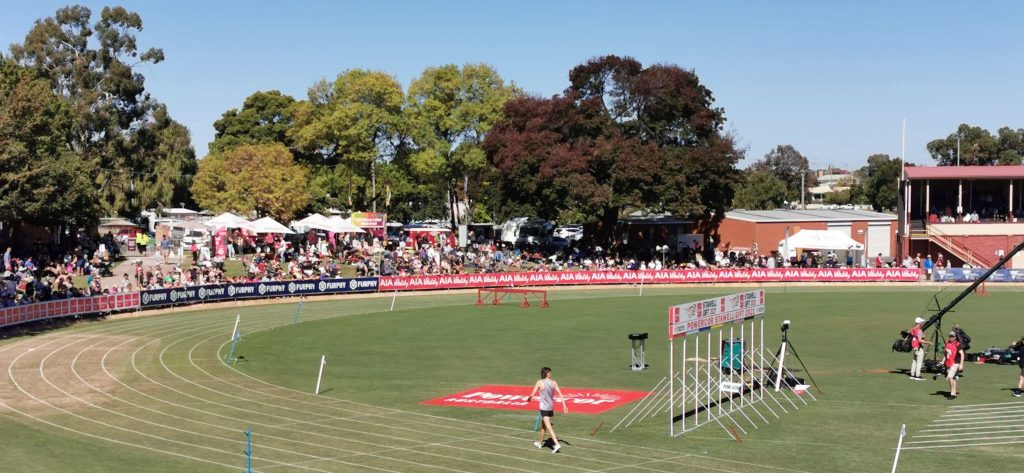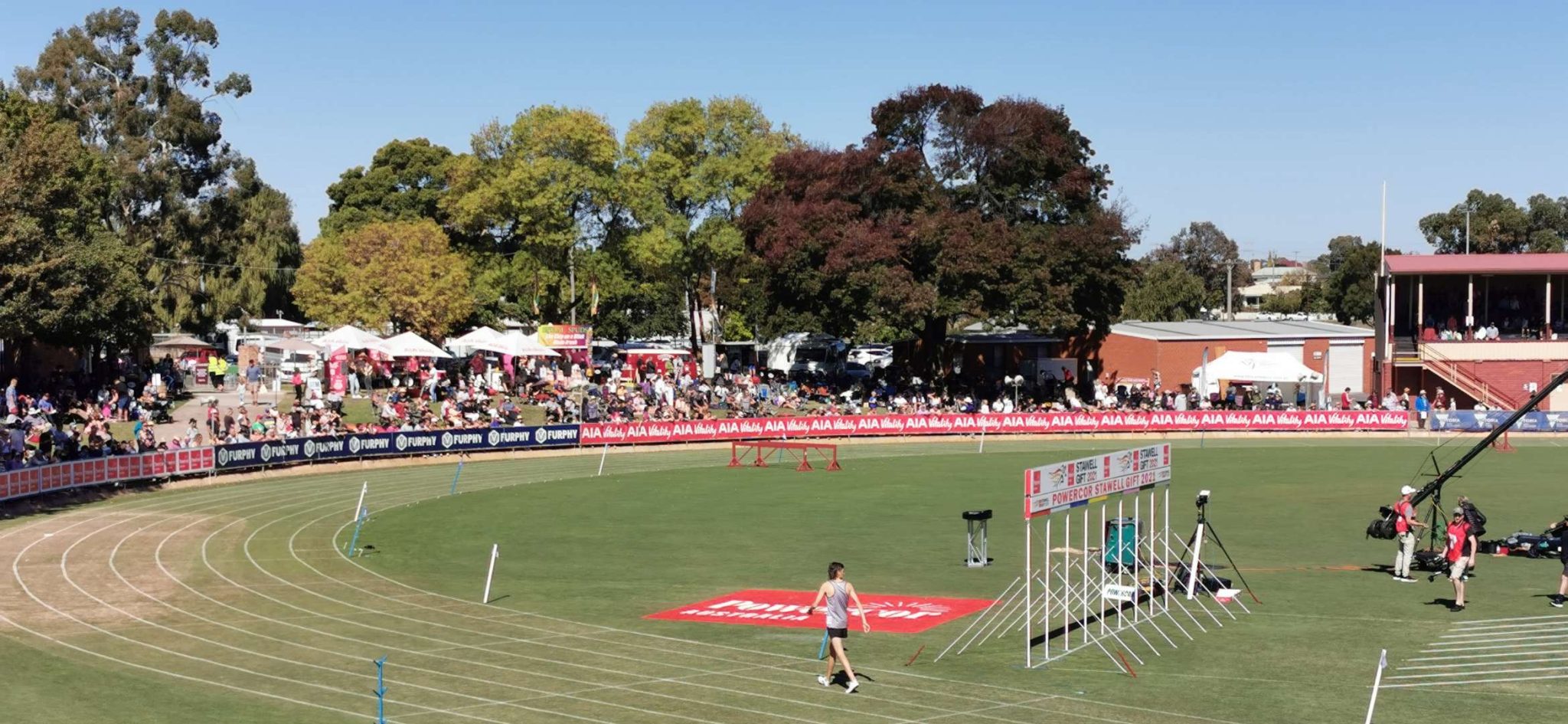 My love for the sport not only comes from how much I enjoy it but from my training partners and training group. Competing and training in the sport is one thing, but to do it with such a great community around you makes it all so much more worth it, having been with my training group BXCT for 5 and a half years now and building so many strong friendships with the people around me. Always keeping each other accountable but also making every session a good one.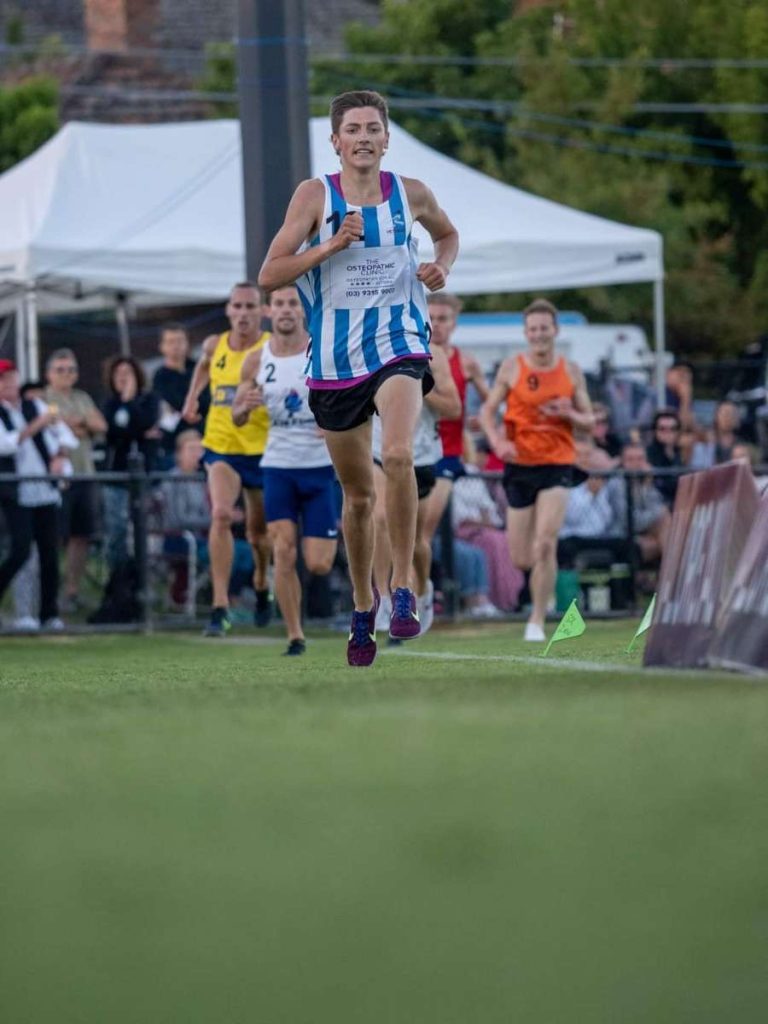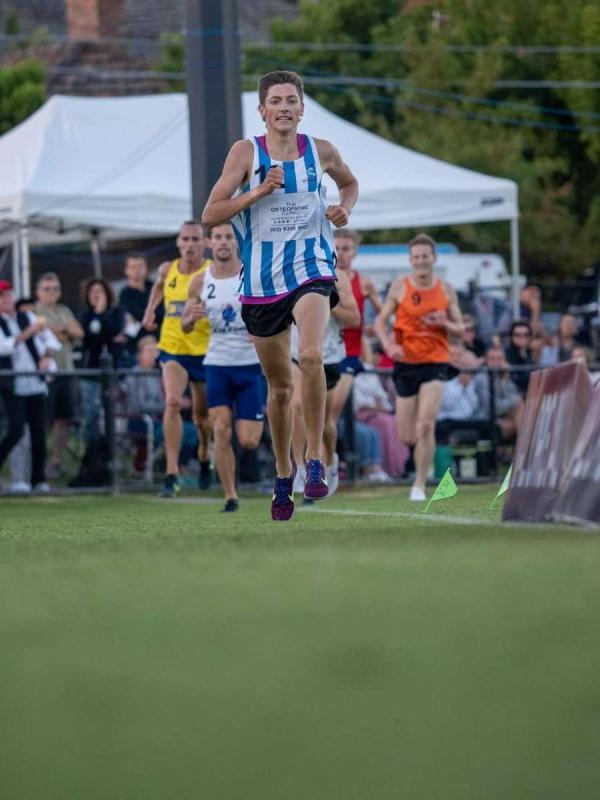 Having looked back through my training programs and picking being able to only pick 4 sessions, those sessions are:
Sessions:
Session 4:
My 4th favourite session would have to be a Kenyan fartlek. A Kenyan fartlek is probably one of the simplest yet most effective sessions that we do, helping to really improve our aerobic fitness. It involves running on an out and back course at a solid pace that's comfortable but not too hard, for around 12-14 minutes and then turning around and coming back at an effort pace that feels comfortable but is faster than what you started with. The goal is to come back faster than you went out, say you go out for 10 minutes you might aim to run back in 9 minutes.
This session is often done during our winter season to help build our fitness for mainly the cross-country races but also to be prepared for the track season. 
Session 3:
Another very simple session but defiantly one of my favourites is 1km reps, usually a common session that we do both in winter and summer. Ranging from about 4-6 reps depending on the amount of volume we are doing at that point in time. But this session is always a good indicator of fitness and when done with a good group it becomes a very good session.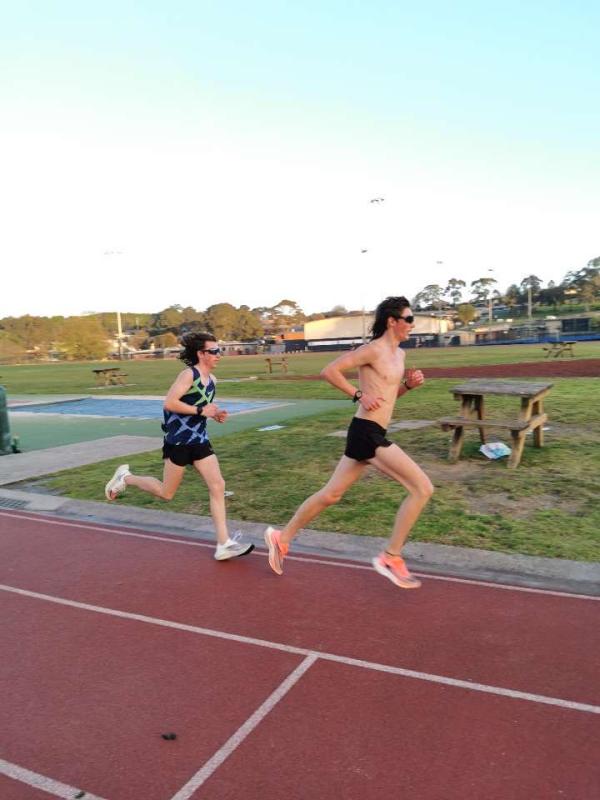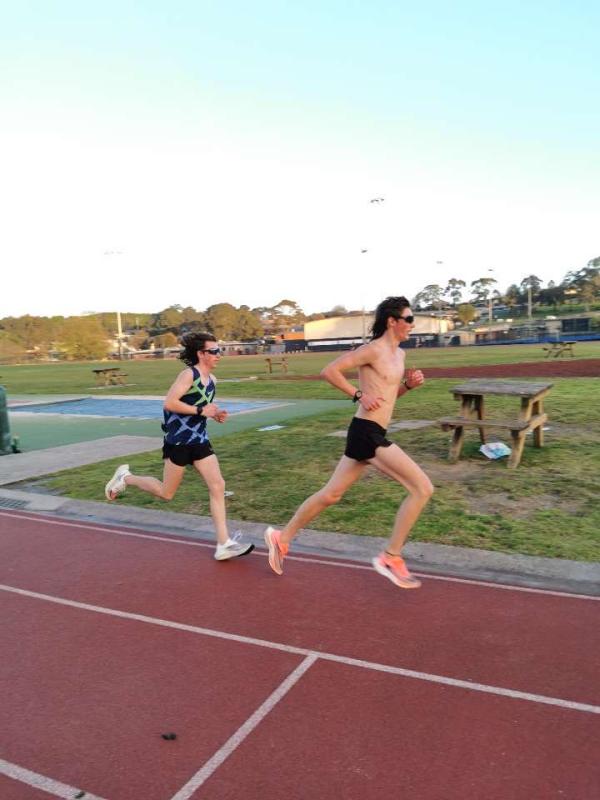 Session 2:
My second favourite session would have to be the track session that our group does, this session is 3 sets of 5 200s with 30 seconds break in between each rep and usually a few minutes in between sets. We do this session at around 1500m pace which now is around 30-31 seconds per 200. Sessions like this one help to get the body used to those fast paces along with building a higher pain tolerance, really helping us prepare for the bigger races towards the back end of the season where we want to peak in performance.
Session 1:
And lastly my number 1 favourite session, Pre's session. Steve Prefontaine is a favourite within our running group and to do the sessions that he used to do is pretty amazing. We do 15 laps of the track but each lap is split in half (200/200) basically becoming a 200 on 200 off session. The first 200 is at about 33-34 seconds and the second 200 is at 43-44 seconds. I personally love this session because it is a long track session, and they defiantly have to be my best/favourite sessions.
They are my 4 favourite sessions that I not only enjoy the most but that I think helps me the most in terms of my running. Thanks for reading about myself and the training I do, make sure to follow my Instagram if you want to follow along with my running career. 
View this post on Instagram