Once the snow melts and the temperature starts to rise, Falls Creek becomes home to fervent endurance athletes from all over Australia. The summer months uncover a myriad of challenging trails to train on, aqueducts to ice your legs in post-session, and an average temperature of eighteen degrees-ideal for training. Runners are the most common of the athletes frequenting the mountain over summer, travelling to Falls Creek for an intensive two, three or four-week training block. Brett Robinson, 2016 Rio Olympic 5000m finalist, has spent seven summers at Falls Creek. Runner's Tribe caught up with the altitude veteran to discuss why Falls Creek is such a prime training location.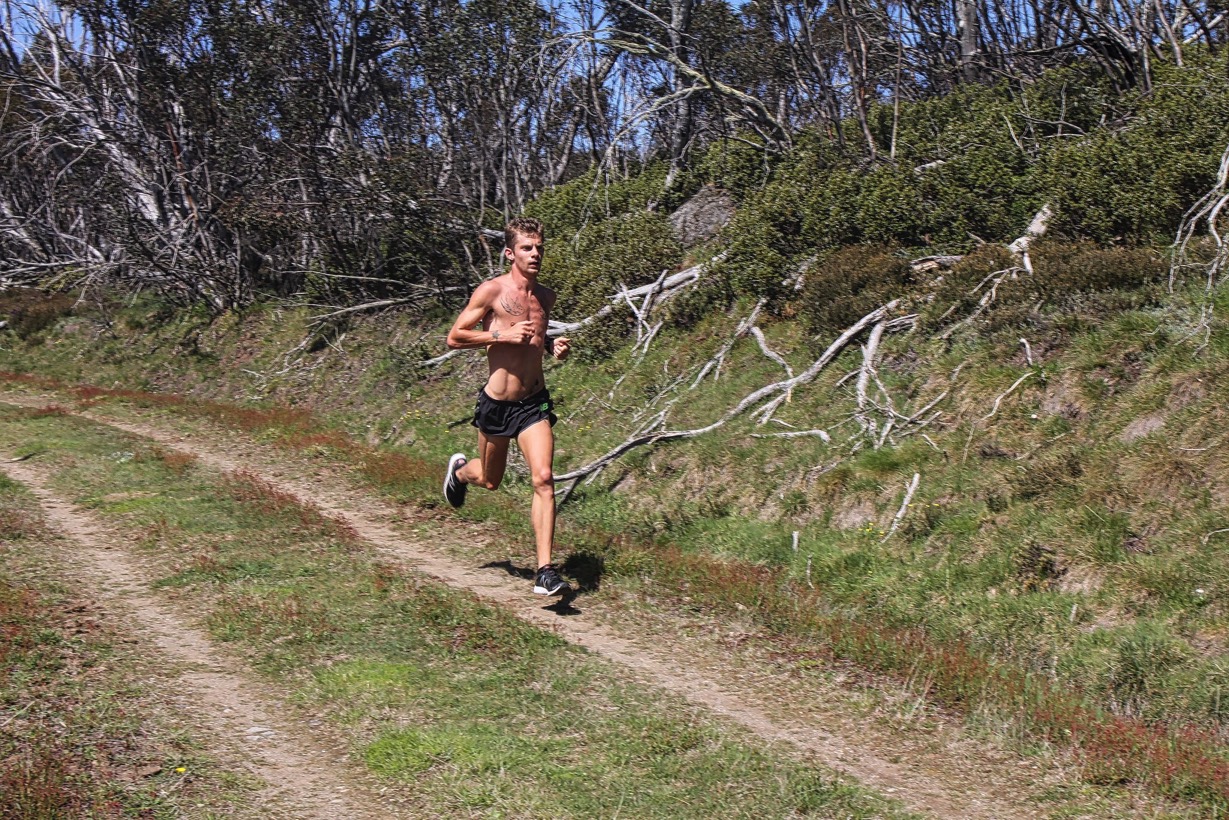 1. THE ALTITUDE
Firstly, athletes become fit quick through training at an altitude level of around 1,600m-1,800m above sea level. Melbourne for example is approximately 44m, so the air is noticeably thinner in comparison to what most athletes are accustomed to. While the first few days can feel lethargic, your body begins to adjust to the altitude levels. Over time, this increases aerobic ability and therefore endurance performance.  Robinson, who trains at an abundance of altitude locations worldwide, believes that the Falls Creek altitude levels are optimal for distance running.
"Falls Creek is a good altitude where it's harder to run than at sea level but it's not too high where quality is affected," said Robinson.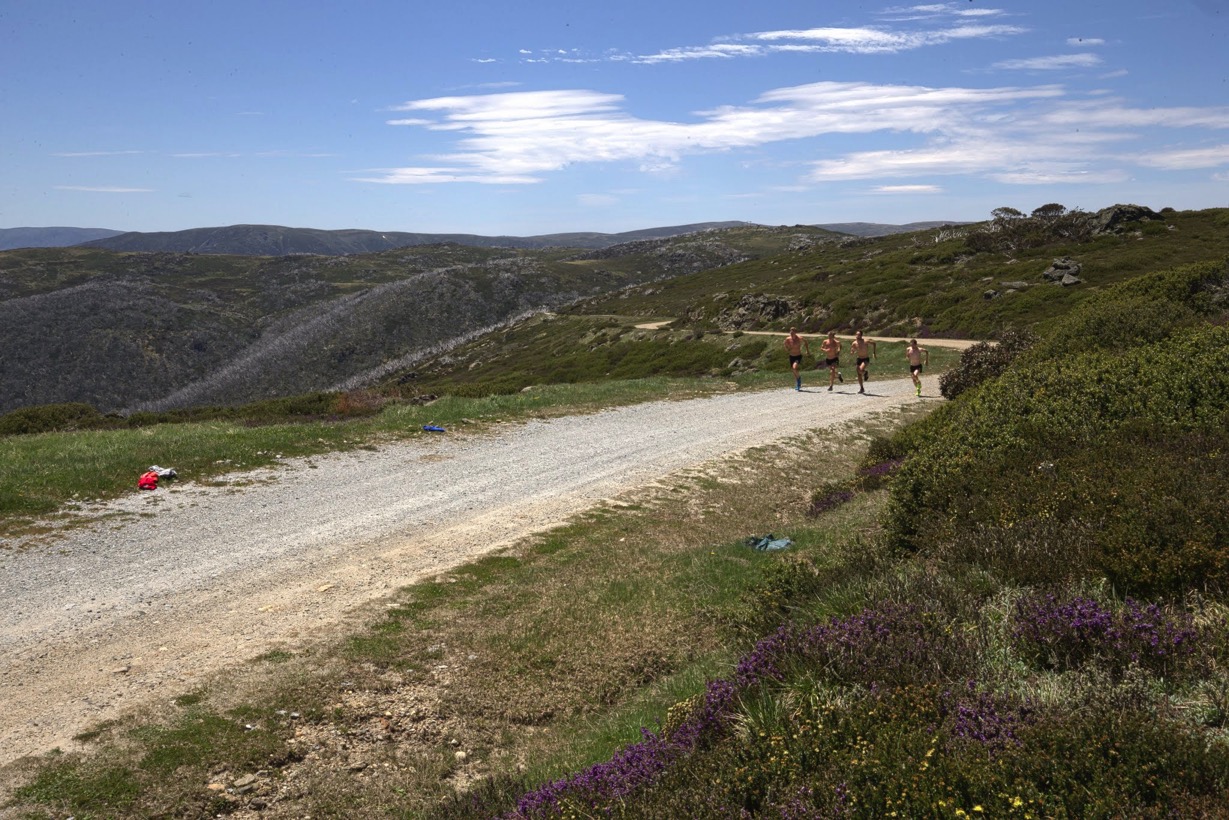 2. NO DISTRACTIONS
With the nearest town, Mount Beauty, 30km away, Falls Creek provides the ultimate running bubble. It's a way to escape the busy city life and devote a few weeks to prepare for the summer season. Runners do not have to worry about work, study and social commitments that may inhibit their training back home, allowing them to put 100 per cent into training. Being engulfed by fellow athletes in a serious and hard-working environment triggers what is known as 'The Camp Effect'; athletes are inspired by those around them to regain focus and diligently perform all components of training, whether it be recovery, diet, sleep or strength and conditioning.
"There are no distractions up here. Mentally, you know you're on a training camp so you just get up here and work hard. When you're at home it's easier to relax and let things get in the way, but at Falls you have no option but to do everything without slacking off," Robinson said.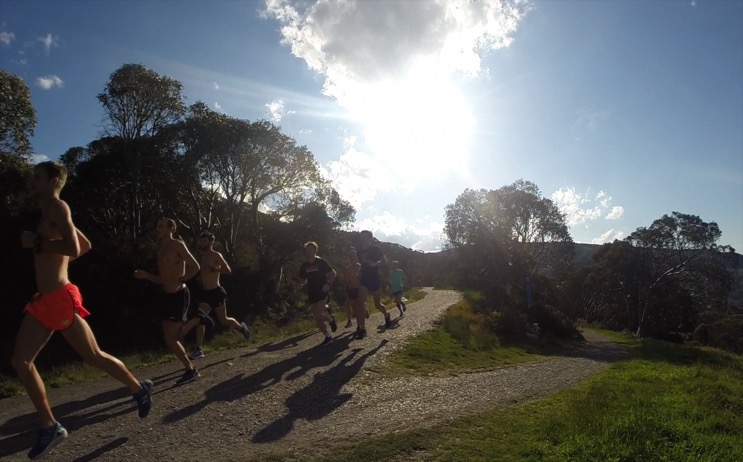 3. THE OPPORTUNITY TO TRAIN WITH THE ELITE
At Falls Creek, young budding athletes undertake the same sessions as elite runners–albeit at a slower pace–and the opportunity for them to see how elite athletes train is both instructive and inspirational. During the downtime between sessions, athletes have the opportunity to witness how the elite athletes spend their days. Robinson, first attending Falls Creek as a sixteen-year-old, was once himself an aspiring young athlete admiring his Olympic idols on the mountain. This year, athletes had the privilege of listening to a panellist of Rio Olympians, including Robinson, detail their training regimes and life as an elite athlete at a seminar organised by Athletics International.
"It's good seeing so many young athletes getting up to Falls Creek and setting themselves up for a good season. Young athletes can spend whole days seeing what elite runners do. They can watch Ryan Gregson for a whole day and see the way he goes about his runs, how hard he pushes in the gym, how good he is with his diet and all the little extra things he does day in and day out. They can see what it takes to come 9th at the Olympics," said Robinson
"Ask the older athletes, everyone will be happy to give out advice when asked. There is a lot of down time between runs where athletes are always free to talk too."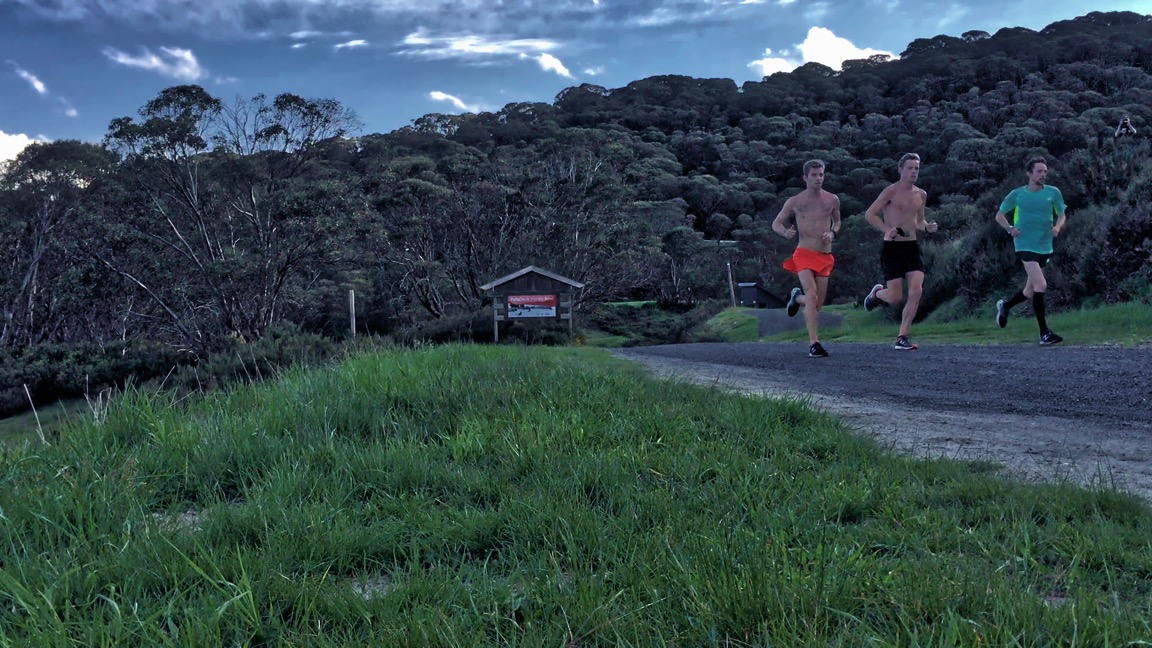 4. THE TRAILS
Falls Creek is renowned for its assortment of running trails. So whether you're after hills, grass or gravel you'll be well taken care of. A plethora of challenging routes encompass the mountain, ensuring that athletes are never bored with mundanity of repetitive loops.
"The running is harder than where I run Melbourne. You run the same pace up here but the trails just give it that extra bit of effort. On Wednesdays I do the 'Fitzy's Hut' loop, where you get an 8-minute steep hill, then a gradual hill for the next 15 minutes over a rough snow plain. By the end of the run you know you have worked hard, and that's just our easy run," Robinson said.
"The trails up here make your body stronger. Getting back home and on the track I feel like I can move so much smoother than before."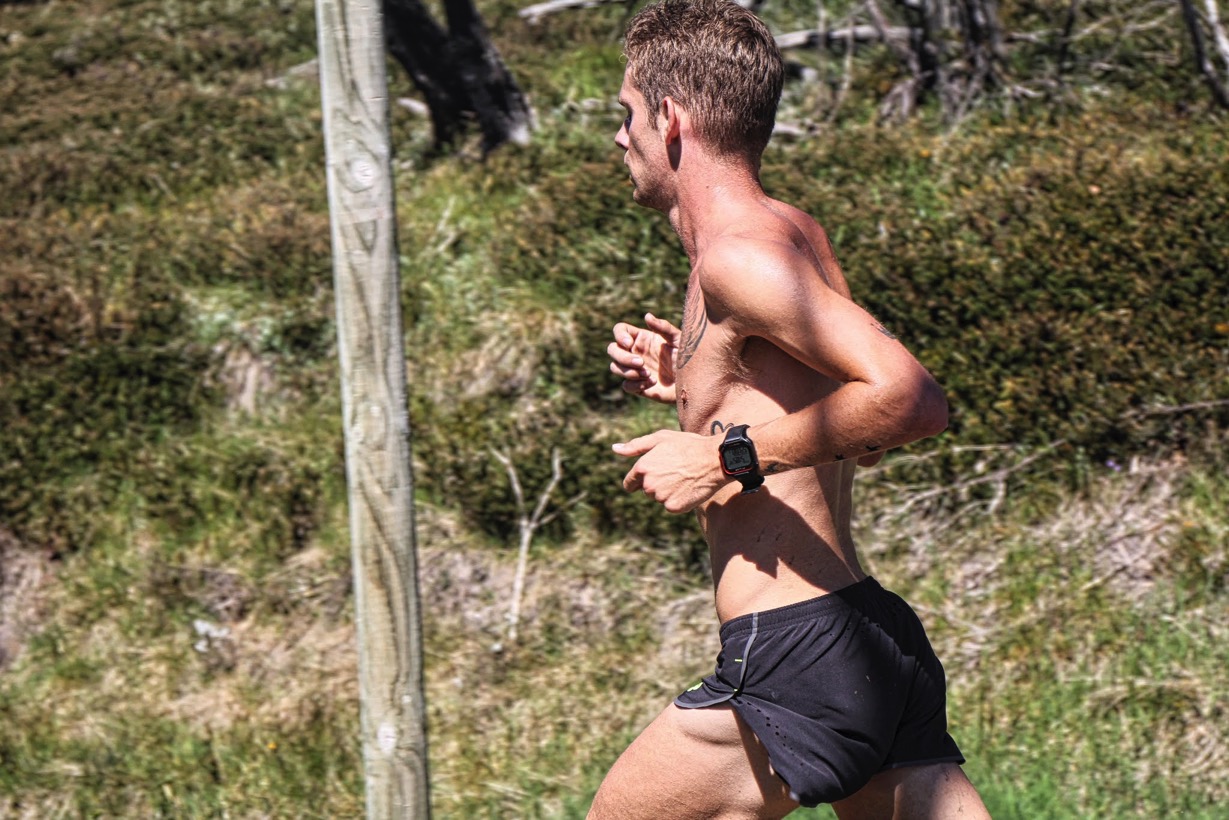 5. THE HUGE NUMBER OF ATHLETES PRESENT
There are hundreds of runners on the mountain. Although no particular group organises the summer at Falls Creek, the majority of runners on the mountain all train together each day. The sound of the continual thudding of the runners' shoes as they pound the trails, and the chatter of athletes as they grind out yet another run is something special to experience in an individual sport such as running. Falls Creek is the time of year when runners come together in communal fashion to celebrate the sport and reap training benefits from each other. There are always runners to train with who match your ability, making it the perfect training environment for improvement
"There isn't many places in the world where you can get 250 people of all levels coming together and doing the same session," said Robinson.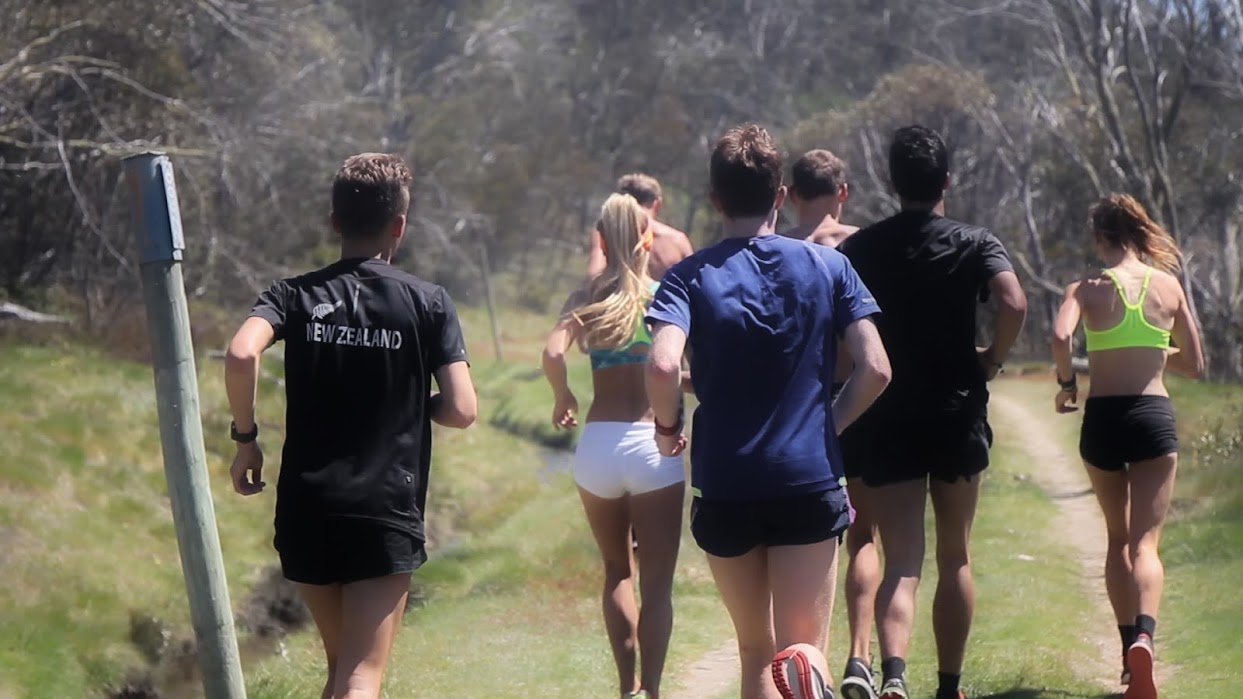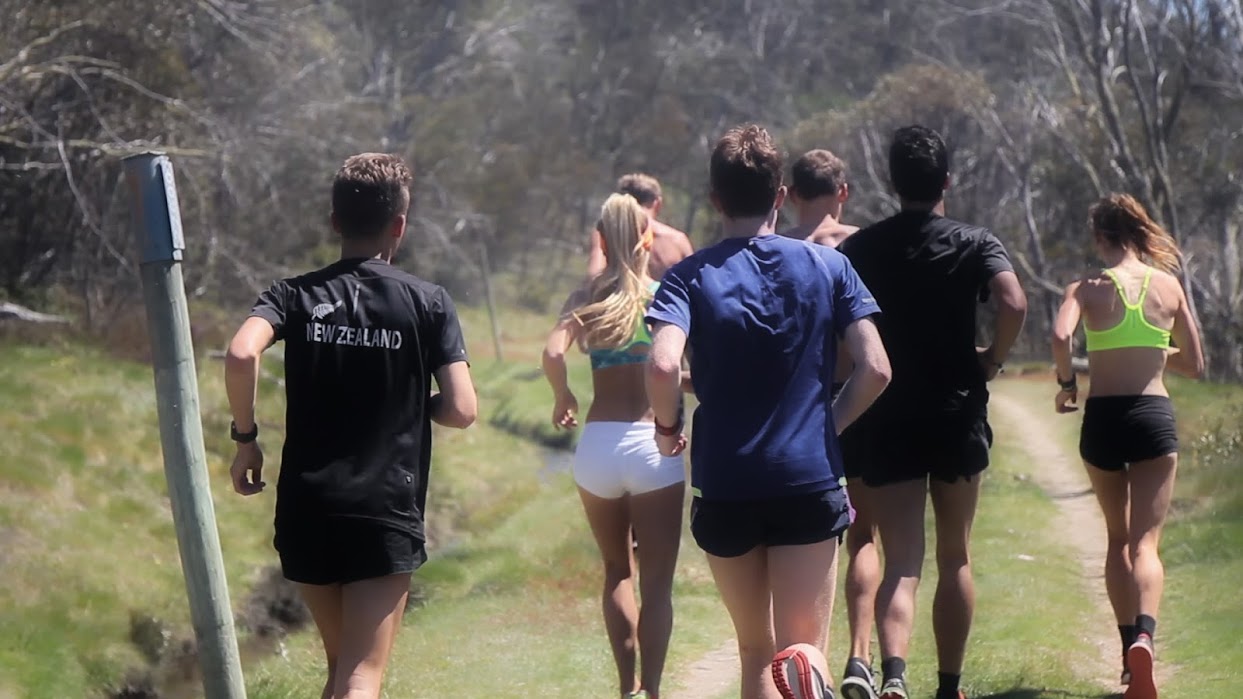 6. THE DIVERSITY OF TRAINING SQUADS
Having a collection of Australian and worldwide squads on the mountain interacting allows for the opportunity for idea trading and philosophy sharing. To gain knowledge on how other squads are orchestrated are how other athletes execute their training can provide invaluable insight. Not only will athletes return from the mountain with increased fitness, they will return with added wisdom.
"I really enjoy running with people from all around Australia. We can all make each other better and raise the bar of Australian distance running," Robinson said.
"My squad (Melbourne Track Club) has the mentality to try and be at the top of the world. Hopefully, other Australian distance runners can latch onto this, and push us even further."
Last week marked Robinson's final week of his summer stint at Falls Creek. On his way home to Melbourne, which will be his base for the next few months, Robinson stopped by his home town of Canberra for the Australian Trials for the 2017 World Cross Country Championships in Kampala, Uganda in March. In a blistering win, Robinson ran 29:42 for the 10km course at Stromlo Park and cemented himself as an auto-qualifier for the championship. His recent periods at Falls Creek in November 2016 and January 2017 are what Robinson accredits his supreme form too.
"I came up here and built a really good base with no distractions. I was able to get consecutive weeks of 175-180km, while training with most of the guys that will be on the Australian team for the World Cross Country Championships. Training with these guys helps to take me to another level, which is what I feel has happened this trip," said Robinson.
END
Article by Grace Kalac – Runner's Tribe