MARATHON TALK WITH MOLLY
HUDDLE
After returning from the Rio Olympics with a new US 10,000m record, Molly Huddle set her sites on the TCS NYC marathon. After a build up partially hindered by injury, Huddle confirmed that she is a force to be reckoned with from 5 km's to 42.195 km's, by finishing third on debut in the NYC marathon with a time of 2:28.13. We caught up with Molly for a chat about her marathon training/build up, pre-race and post-race processes, everything in-between and beyond, which resulted in this information packed interview. Enjoy!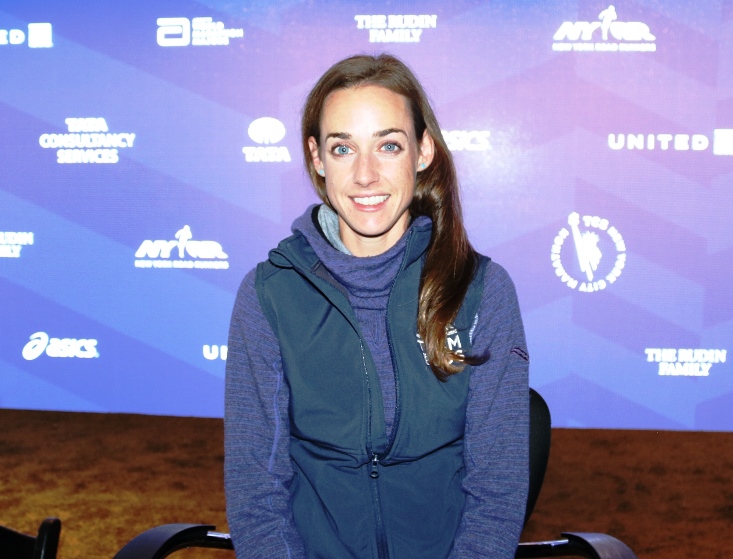 By Runner's Tribe – Phone interview transcribed by RT
On debut in the New York City marathon, you clocked a not too shabby 2:28, this was the 6th fastest debut all-time for a US woman. What did you learn about the marathon?
I think everyone who runs their first marathon comes away with a lot of lessons. Firstly, I learned how to pace myself and how I would do this differently next time. I was afraid of 'hitting the wall,' as they say, so I had a fair bit left at the end, so next time I'd hope to pace myself more evenly. I will also look to prepare more psychologically for potential grinding away out there alone, as that caught me off guard this time around. Anything can happen in the marathon, it could break open really late, or it can break open really early. New York broke open fairly early and that surprised me, so perhaps I can prepare for that more.
Did you have a target time pre-event, or was the plan to simply race to win?
The plan was to race, although there was a time I had an acceptable threshold in achieving, which was a sub 2:30. New York is a difficult course and weather always comes into play, so my first goal was to get through the distance in a way I felt satisfied with and the second goal was to just compete well. If I ran a good time this time around that was just a bonus.
How much prep did you put into your NYC marathon racing nutrition plan? How often did you have a gel?
I definitely picked the brains of some fellow marathoners and researched some things online. I tried to make sure the day before and the morning of that my meals had enough carbohydrates. I had to start writing down how much carbs I had, as it was deceptively hard to hit a high amount. I'm glad I had some knowledge here and wasn't just guessing, so come race time I felt fueled up.
During the race, I took a gel every other fluid station, which is every 10km. Everything sat really well, so I'm glad we got the nutrition aspect right straight out of the gate.
What was your pre-marathon meal?
I had some peanut butter and toast and some electrolyte drink which I also drank during the race, I had an energy gel, a banana and this was all about 4 hours before the race. About 2 hours before I had a nutrition bar. I was really trying to cram it all in there and make sure I was fuelled.
What was your post-marathon meal?
I had a burger 🙂
Would you say you're less nervous at the start of the marathon as opposed to a shorter distance race?
I was less nervous at the start of the marathon as it was such an anticlimactic start. The gun went off and we took off at 6:30min/mile pace which calmed me down and made me remember how long the race was ahead of me. There were definitely some doubts going through my head because I'd never done this kind of build up before and we'd missed a few little things here and there due to injury, but it all turned out ok in the end. I guess most marathoners wonder if they've done enough if they rode the line right in training between doing enough and not doing too much, so I was definitely having those doubts.
What did a typical marathon training week look like at peak build up?
Mileage wise I didn't go over 113 miles for a week. We do a 12-day cycle as opposed to a 7. Within this cycle, we would rotate through the following-
-A long run (around 2.5 hours)
-Longer tempo/threshold run
-Track Workout (example 1km or Mile repeats)
What was the longest pre-race tempo/marathon gauge distance workout you did?
The longest would have been about a 12-mile tempo. Generally speaking, my coach would make most people run a half marathon in the build up, but because of some injury setbacks, we weren't able to do this.
"The marathon's about being in contention over the last 10K. That's when it's about what you have in your core. You have run all the strength, all the superficial fitness out of yourself, and it really comes down to what's left inside you. To be able to draw deep and pull something out of yourself is one of the most tremendous things about the marathon."
-Robert de Castella
Thoughts on this Deek's comment?
Yes, that kind of description of the marathon was going through my head throughout much of the build up leading into the race. I knew that over the last 10k is where your strength is going to really be used. At that point, you're going to have to break through some pain barriers, so I was kind of bracing for that. At this point for me in the race the field was very strung out, fortunately, I had Sally Kipyego in front of me but in sight for the last 10kms. So I tried to focus on her and use her as a gauge and a motivator to keep the pace going. The last few km's of NY is challenging. Up 1st avenue is a long grinding hill and in the park, there are some more rolling hills, so the legs are taking a beating at that point. I just tried to keep my form and think to myself 'Just grind it out.' The two words that day were 'be patient,' and 'keep grinding,' at the end.
What emotions were you experiencing in the final stretch of your marathon debut?
Yes, this is something that is special at any level, finishing a marathon is a big deal. I definitely felt some pride to just finish the marathon. 26.2 miles is something I'd never even come close to running before. I thought it was pretty cool to be able to call myself a marathoner after the race. In the end, I was pretty happy with my 3rd place. I was worried going in as I just didn't know what to expect, so overall I think it was a good first step for my marathon career.
How long did your body take to recover and to get back into the swing of training after the marathon?
I felt a little sore for the next 3 days, with some odd aches and pain. I did, a few shorter jogs afterward to make sure my body was ok, but I didn't get back into my real running till about 3 weeks later. By that point, I felt refreshed and ready to get back into it all.
What's a typical recovery process after a tough session?
Yes, definitely recovery for me is important- I do prehab and recovery rolling. The addaday tools have been clutch for me this year. I travel with my kit, to ensure I've got the gear needed to adequality recover all the time. I'm constantly trying to work on my form flaws and weaknesses body wise, to prevent injuries pre and post run. Things like rolling out the glutes, IT bands and doing activating exercise before running, and ice baths, replenishment, and the rest post workout is all key to my success. Basically, all the textbook things/the 1% details are something I always try to focus on.
When is your next marathon? Have you looked at what race ie London, would work for you and running sub 2:20?
My coach and I are definitely thinking about when the soonest I can do another marathon is whilst still fitting in a track season for 2017, so I would think it'd be spring of 2018. We'd be looking at a faster race, like the London Marathon, or a fast European race, or even Boston, which is on my bucket list for marathons.
Would you say there's a good chance that you'll be lining up at the start of the marathon in Tokyo 2020?
I'm taking every year as it comes but I'd love to be in that position. I think having two or three marathons under my belt before the trials is reasonable, so I hope to ride the learning curve during this time. That's my vision, but we'll have to see how my body treats me over the next few years.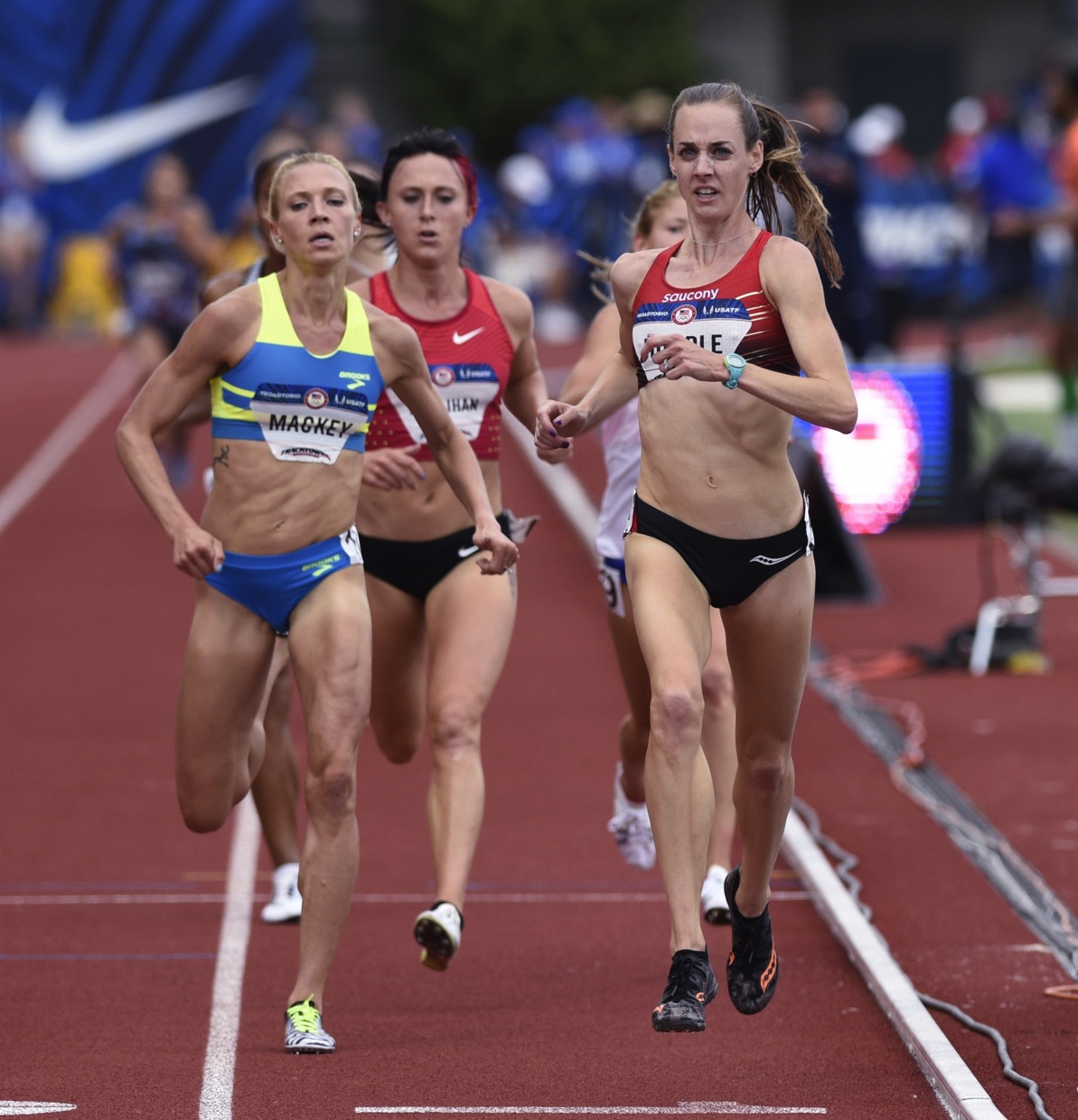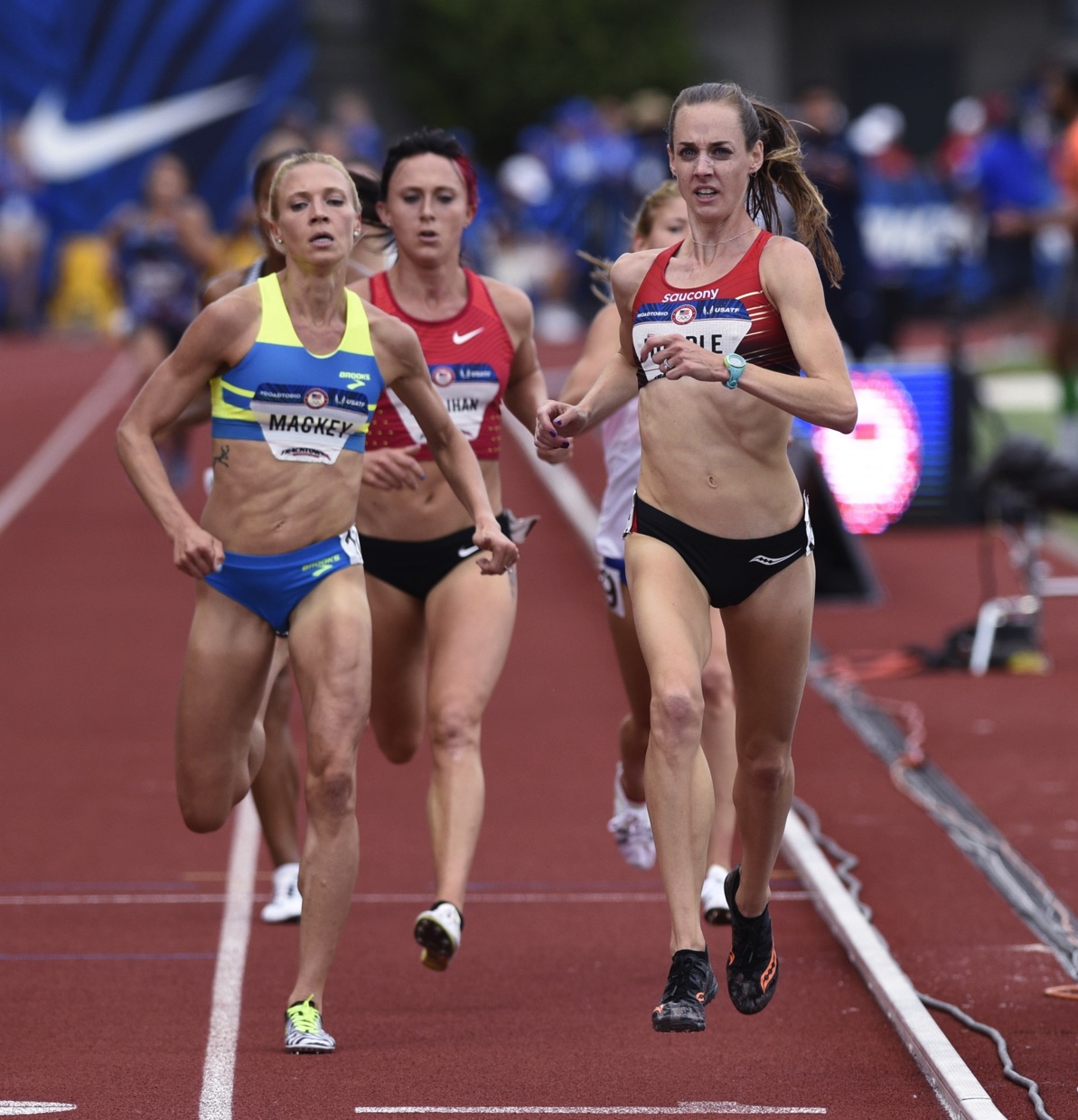 The general consensus is that anything you decide to put your mind to, you can achieve. Thoughts on Deena Kastor 2:19:36 US record for the marathon and possibly breaking it?
Deena's record is a really fast one. We've had some amazing women attempt to better that record, but I've said that about other records and I've done well on the track. We'll see how I warm up to the marathon, and I think if I run a faster course and really go for a time, that'll tell a lot. NY was more about place, so I think that could hide some weaknesses. You're not really sure what PR you have in you until you really go for it. We will learn a lot in the spring about what I'm capable of for the distance.
Obviously, part of your success is attributed to a serious amount of natural talent, but the rest is a result of consistent hard, and smart work. How important has the guidance of your coach Ray Treacy and your team been in your running journey?
Ray's been great. He wanted me to wait to do a marathon, but when it was time to do it he was on board. He's run a few in his day, and his brother John is a great marathoner, so there's a wealth of knowledge there. Also, my training partner Kim Smith is a veteran marathoner, specifically at NY and Boston, so she was a great source of advice. I'm hoping a few of my training partners can line up with me in future marathons so I won't have to go it alone. Fortunately this time around in between the long individual miles, I had my husband pacing me for my track workouts, which was really helpful.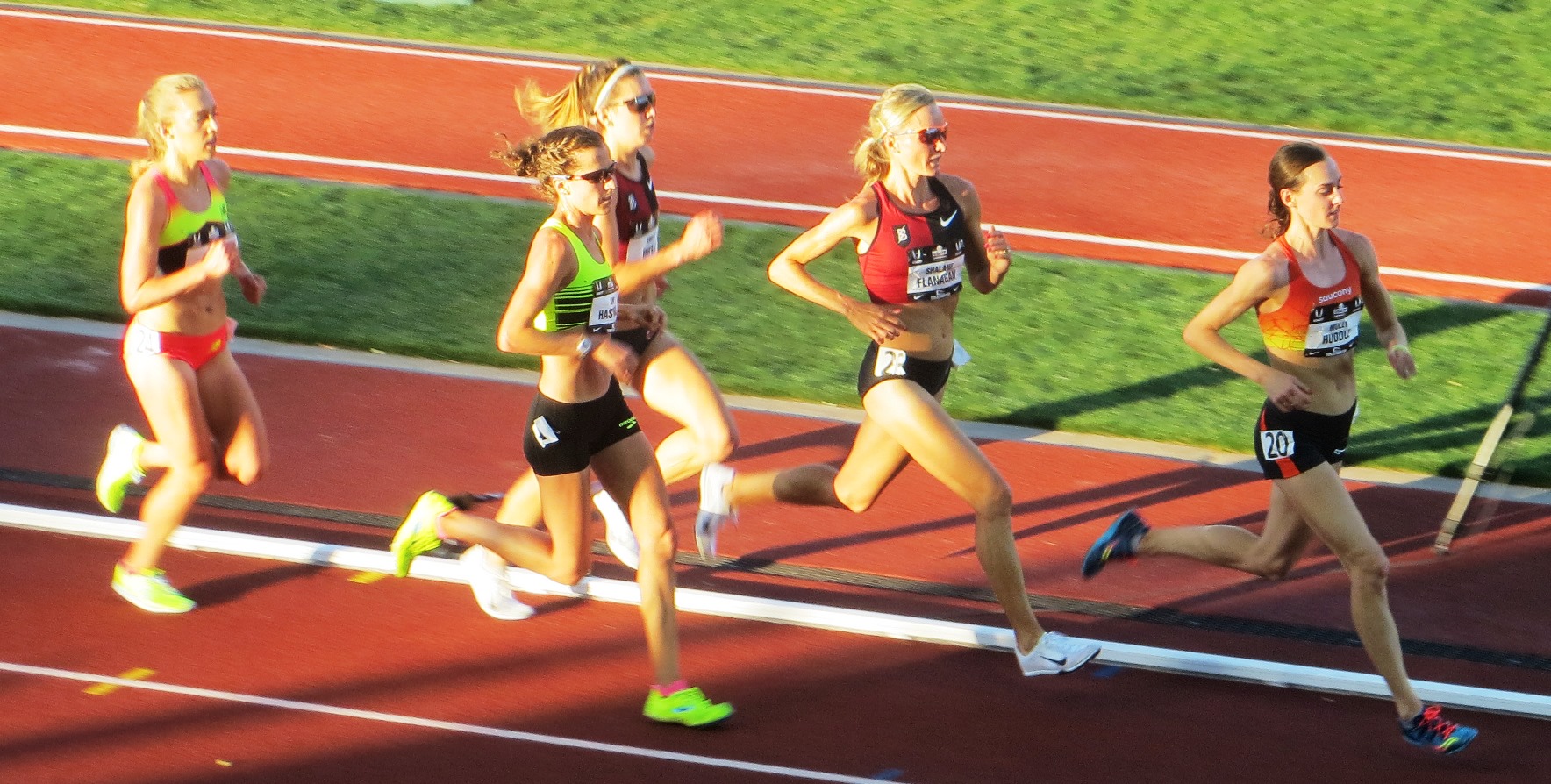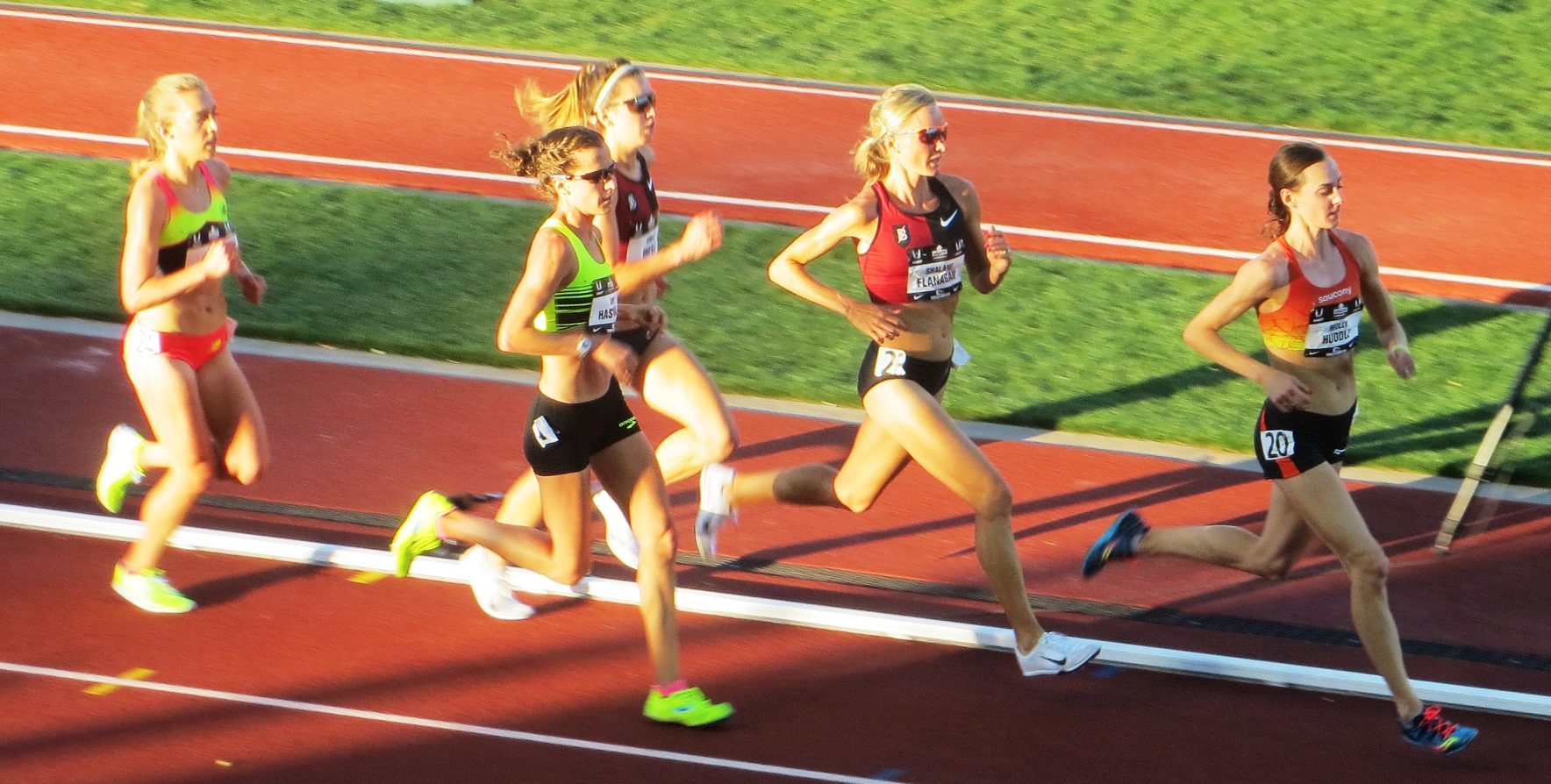 What drives you to succeed in the sport?
Wanting to see how far I can push myself. Every year I feel an inch further ahead and then the goals push a little further accordingly. I'm curious when it's all said and done, where that puts me in the history books.
On that point, do you feel the pressure of expectation from yourself and others?
Yes, I do. Any competitive athlete wants to keep improving. Some years we take two steps forward and one back and then it's switched the next. The pressure of always feeling that I need to take giant steps forward each year is there, but I guess it's all part of the process. I've gained a lot of perspective over the last few years and I've realized that pressure is a privilege which comes with the territory as you succeed further.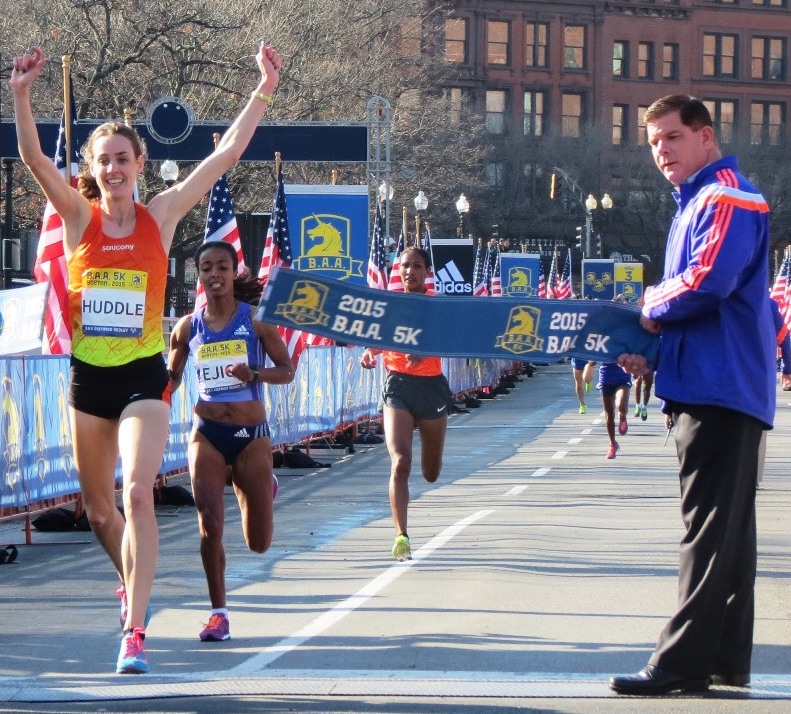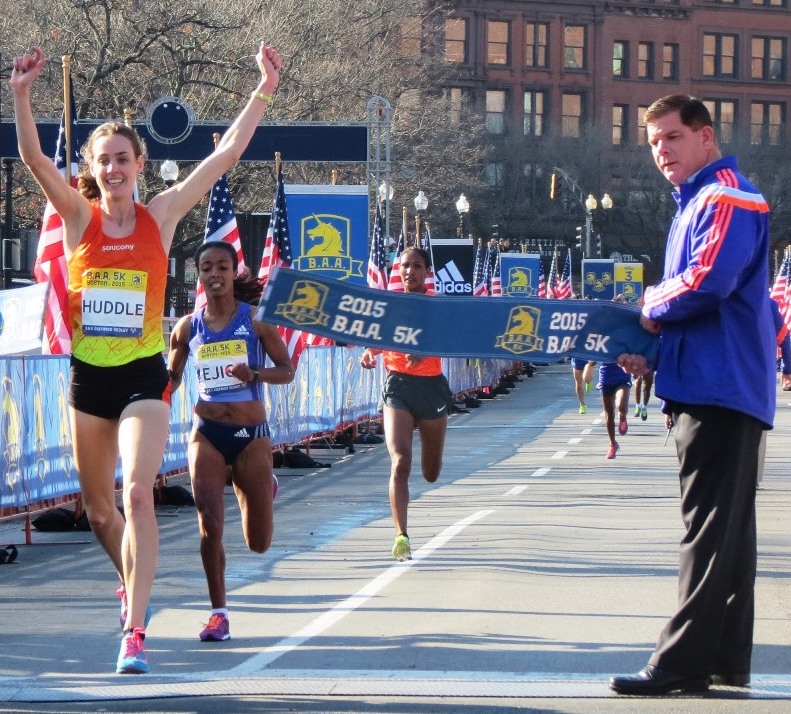 If you could offer some advice for runners of any level attempting their first marathon, what would it be?
A couple things. First, if you can have some kind of accountability for your training to make sure you get enough in to have a good experience in the marathon, I would do that. If that involves getting a coach, meeting up with a workout buddy, or a running club, I would advise that. If you can eliminate the lonesome factor and create a positive group synergy, it's a great motivator.
Secondly, I'd say do some research on the gear. Your feet are obviously a major factor in a long race, so time spent ensuring you have the correct shoes on come race day is key. Obviously, I love Saucony and these shoes work for me. Everything starts from my feet and works its way up injury wise, so I've learned to take care of them the best.
Which Saucony shoe did you wear during the NYC marathon and what is your long run shoe?
My shoe during the race was a hybrid of two different flats- It was Type A sole with a fast twitch upper. It was a low profile shoe, but the upper was a bit more roomy, as when you're running 26 miles your feet swell, so this was good. In fact, I didn't get a single blister or have any issues in these shoes for the race which was great. For my long run's I wear the Saucony 'Ride'.
So can you talk a bit about breaking Shalane Flanagan's US 10,000m record in Rio, which stood previously for 8 years, is this moment still pretty surreal?
Yes, it is. Everyone just ran so fast and it was just such an amazing day to run. A lot of us were just stunned. I was aiming for the record and at the end, I was thinking, 'I wonder if I've run enough laps.' I didn't really expect the race to play out like it did, but it's a record I'm so proud of. It was an amazing time that Shalane ran, and to break her record and PR in the Olympics is an amazing feeling. You give everything to get to that moment so it's great to walk away knowing you've run your fastest on the right day.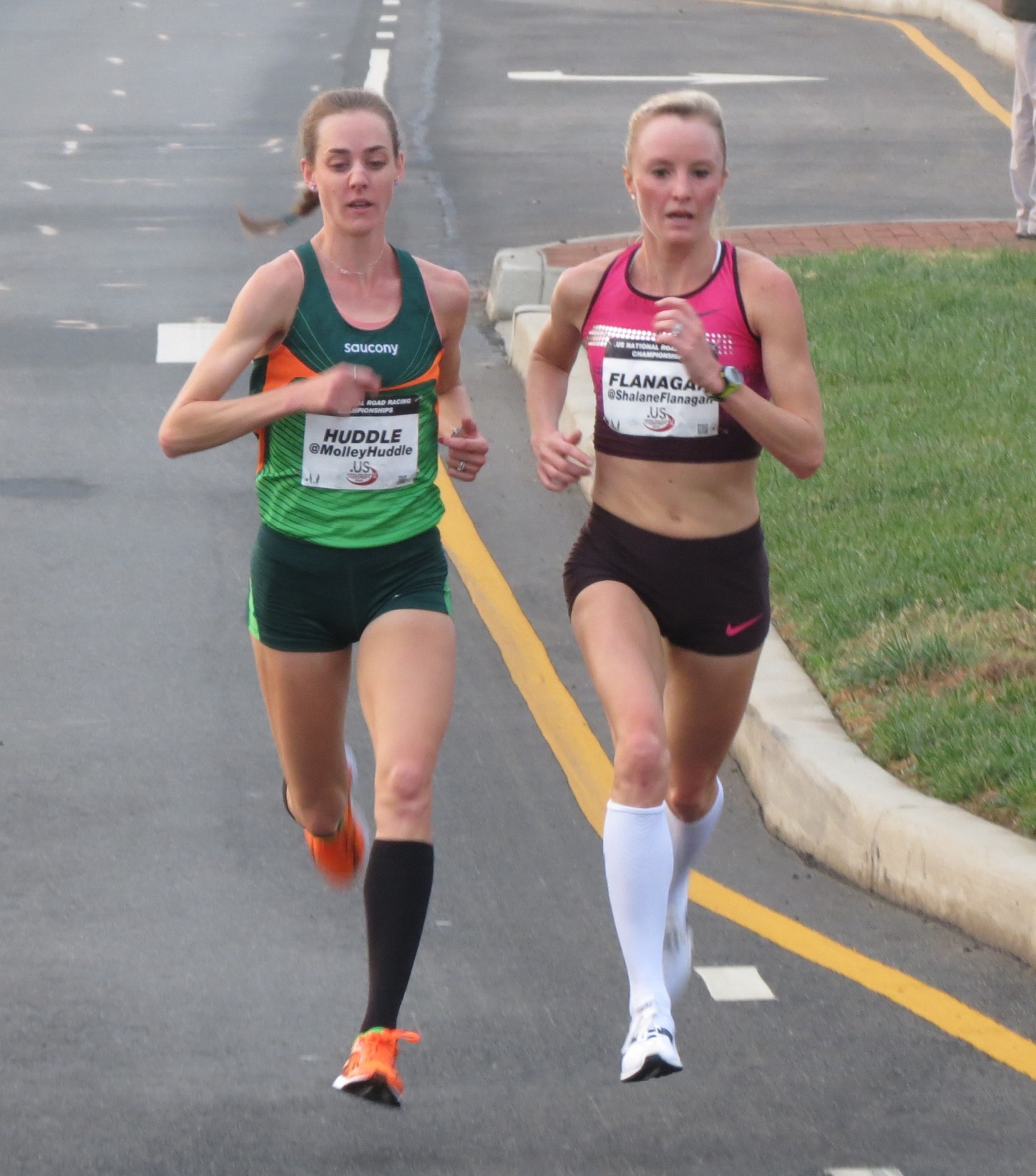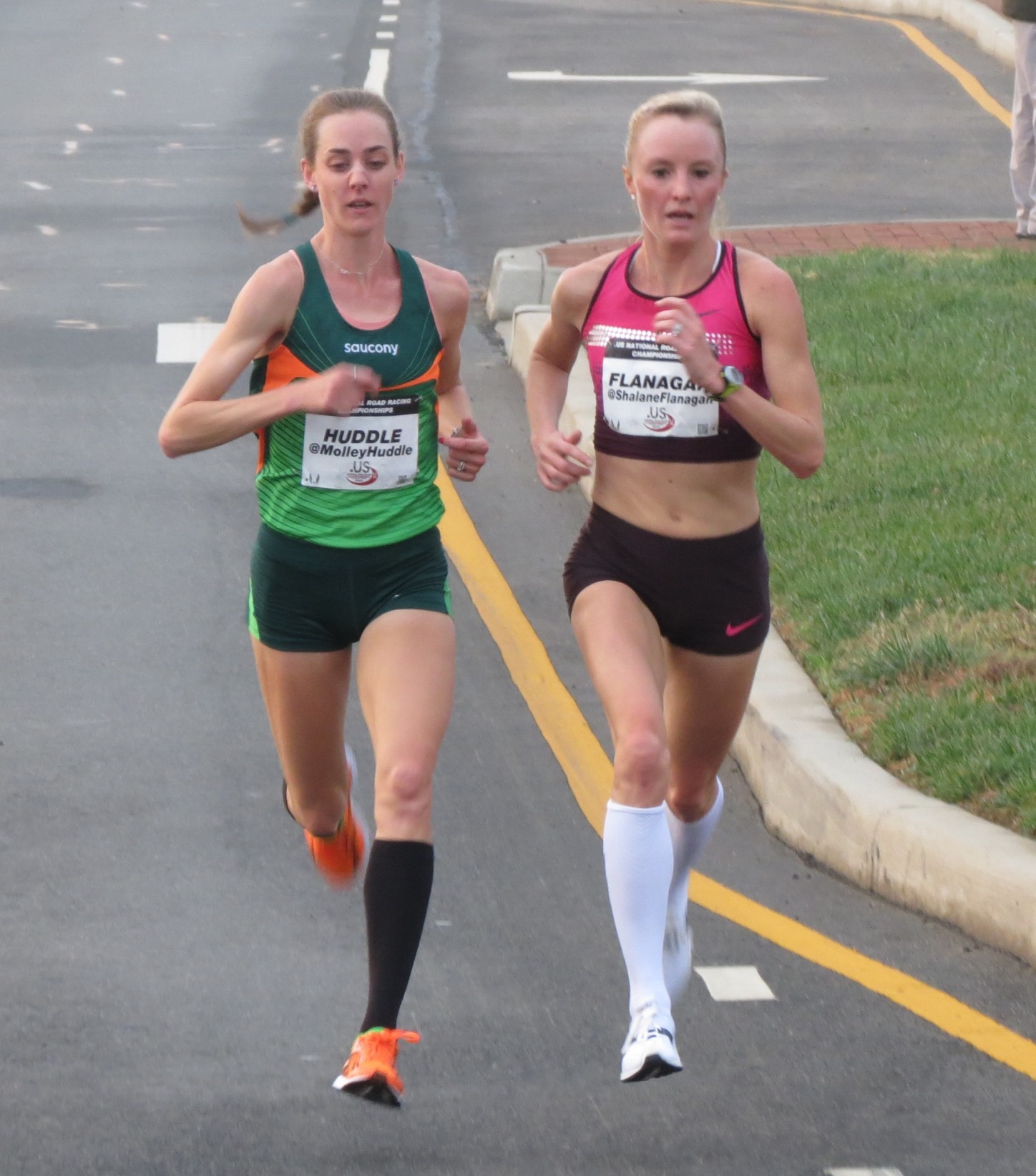 If you could go pro in any other sport?
Gymnastics. I think it would be so cool to do some of the graceful feats of strength they perform.
Career highlight to date?
The first time I set the American record in the 5k as it was such a shock to me. It formed the goals and belief I had in what I could achieve for the rest of my career. It really made me think of myself differently as an athlete, so it was a surprising and memorable experience which has shaped me.
Thank you!
End of Interview
Thank you to-
Interview: Molly Huddle @MollyHuddle
Photos: Race Results Weekly @d9monti
Photos: Randy Miyazaki TrackAndFieldPhoto.com
Instagram and video: TCS NYC Marathon @nycmarathon
Video: FloTrack @FloTrack featuring @saucony
Video: addaday @addaday