Not long ago, Morgan Mitchell was our next big hope over 400m.  When news broke post 2018 Commonwealth Games that Morgan was changing event and becoming a half-miler, it turned some heads.  But Morgan didn't just make a casual change, she went all-in, teaming up with one of the most exciting middle-distance coaches in Australia, Elizabeth Matthews.  After her bronze medal at the Australian 800m champs recently, Morgan Mitchell transition has been verified – she is now officially a 2-lapper.
With training partner Luke Matthews, both under the close tutelage of Elizabeth Matthews, coach and athlete have taken a two-year plan to gradually build endurance so that come Olympics 2020, Mitchell's chances of contending are maximised.
We caught up with Morgan to discuss the transition, training and a few other things.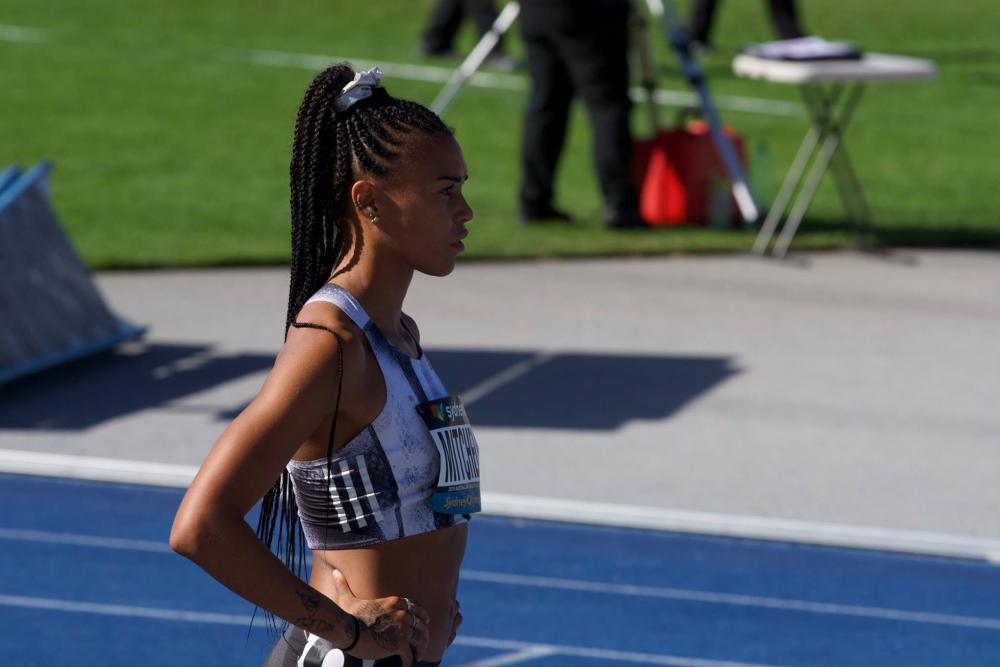 RT: Morgan, congrats on making the successful transition from 400m to 800m. How are you enjoying the different training?
MM: Thank you! I'm loving it. I feel comfortable training for the 800, it's crazy to me how much more of a relaxed approach middle/long distance runners have when it comes to training and racing. I think that has definitely helped me a lot moving forward this season.
RT: Under the tutelage of Elizabeth Mathews, how are you handling the extra mileage?
MM: I think I am doing great now to be honest. It took a lot of hard work and patience to get to where I am. The first three to four months were probably the most challenging months of my career haha. Transitioning from roughly 15km a week (give or take) to a slow build up of 60-70km a week was super hard but definitely worth it. I think Liz did an amazing job of taking her time building my strength as we didn't want to get injured or sick during the domestic season.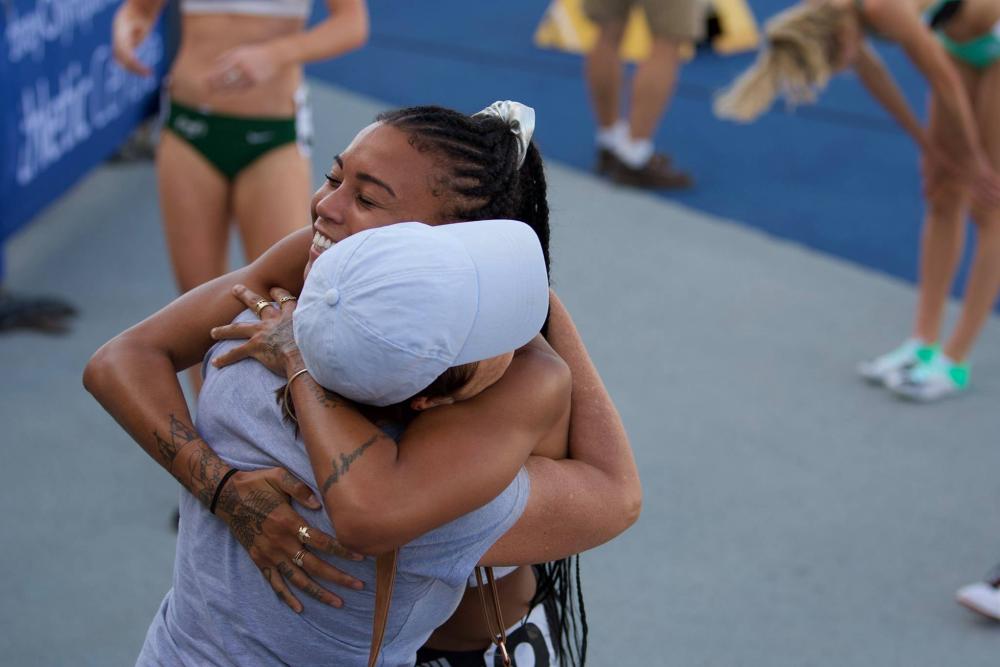 RT: As an ex-400m runner how are you finding training under a coach who really leaves no stone unturned on the aerobic endurance side of things?
MM: Haha, if you've seen my Instagram stories then you've definitely seen me call her Satan one or two times… The whole squad agrees. Only kidding!! it's just good banter. It definitely is challenging but I want to be able to line up against some of the best in the world and run fast times, and she wants that for me too and knows what needs to be done in order to get there. She's amazing and I appreciate the effort and passion she puts in; it keeps me motivated for sure.
RT: In terms of your 400m speed do you feel like you have lost any of your raw speed as a trade off for your improved endurance?
MM: Well… If you watched the Sydney Track Classic, then you know I definitely did lose a bit. We knew that's what we had to sacrifice in order to build endurance. I totally accepted that, I just didn't accept the sideline comments from ignorant arm-chair critics, but that's life. We are building back that 400m speed now and as I can slowly add in more sessions without breaking the body from week to week then my 400 overall will be fine. It's a patient game, I'm not worried at all and am confident it will come back.
RT: What's it like training with Luke do you learn a lot from him?
MM: It's pretty fun. He works super hard which I admire. I wouldn't ever tell him that and hopefully he doesn't read this haha. But yeah, I've learnt plenty from him, and whenever I need advice or help with certain things he will always give an honest answer whether I like it or not. It stings the ego sometimes but it's helped me on many occasions.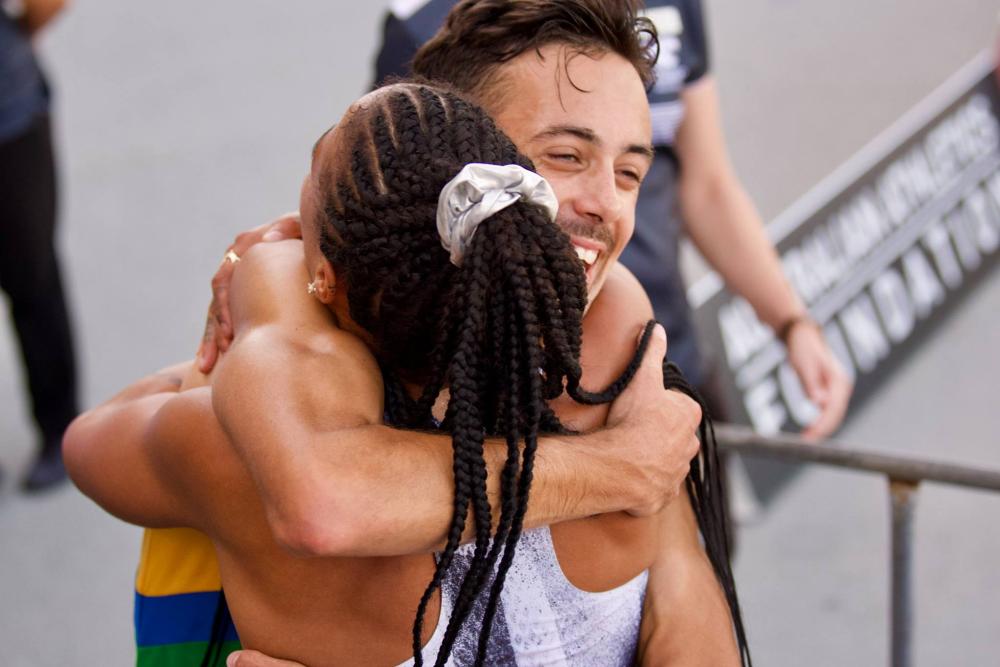 RT: Women's 800m running right now is one of our best events with the likes of Catriona Bisset, Georgia Griffith and Carley Thomas. Do you feel as though this will make you all rise to your best; I mean I guess one could argue that's already happening?
MM: Yeah for sure, we have all clearly pulled each other through for some fast times and good competition this season. Everyone is so supportive of one another which is amazing as well and it's nice to not have to go very far for quick races. I think it's great for athletics in Australia leading into the World Champs and Olympics.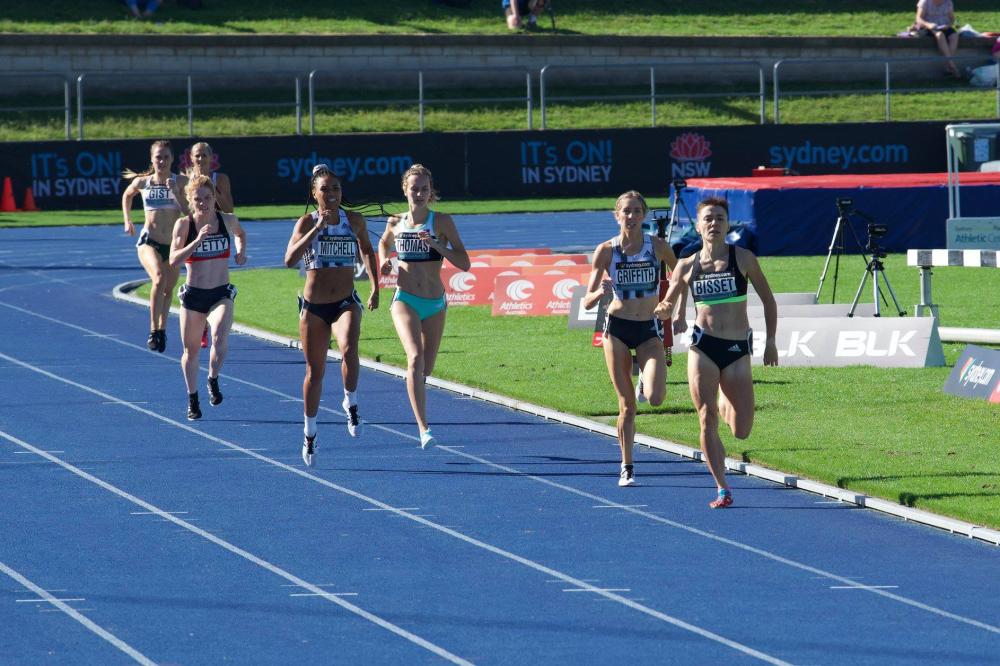 RT: I assume you are aiming for Doha in late Sep-early Oct 2019. What's the plan between now and then in terms of training camps, overseas races etc?
MM: Well right now I am up at Flagstaff for 3 weeks with a bunch of athletes from all over the world which is fun! Then I will head to Yokohama for the World Relays early May where I will run the 4×400. It's pretty funny, because I have been asked to pace the 1500m at the Shanghai Diamond League so that may be the kick off for me if I can get my Chinese Visa sorted. Other than that, hopefully something in Europe early June to see where we are at, and then to the adidas Boston Boost Games on the 15th and 16th of June which will be a 600m race. We just need to make sure I get my training in and squared away because we still have a lot of boxes we want to tick in terms of building more endurance and strength. It's really a two-year process with us, but we are happy that things are moving the way they are.
RT: Favourite session?
MM: 4×120 with a 6-8 min break. Just like the good old days. Haha kidding, probably 3-4 x 400,300,200,200. I do like the endurance stuff too, If I can get through a loop session around Newport track then I'm happy. They're usually 2-3 sets of 2x1k, 1×800 with the boys which is tough.
RT: And your most dreaded
MM: Hills of any kind!!! The gradient doesn't matter at all, Liz will find a way to make you hurt! Everything is with a jog back, that's your rest. I'm still trying to figure that one out haha. I believe those sessions will have me running 1:41.00 in no time.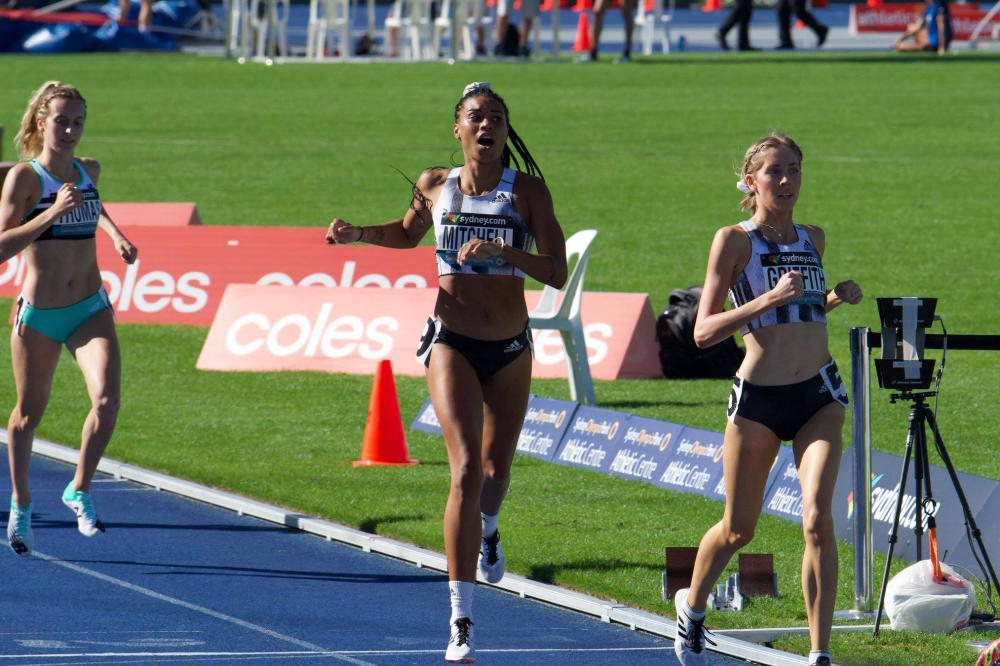 RT: lol.  Morgan, good luck,  awesome to have you on RT.
MM: Thank you for having me!