David McNeill - Runner's Tribe
I recently had dinner with two dear friends, Benny and Rich. Our reunions are relatively few and far between, given Benny is in Sydney, and Rich lives on the other side of the (Yarra) river…far too far away for a comfy northsider.  But in the interim, we lift each other up with a lively and intimate group chat. It's a treasured 3-way friendship.
Over dinner, we reminisced about training camps together in southern California at the incredibly spartan Mt Laguna Lodge – a collection of mountain cabins near the southern end of the Pacific Crest Trail, with nothing but a post-office and miles of beautiful single track trails and hilly dirt roads. Together with the Melbourne Track Club, we had great success training there. It was always a team effort. We acknowledged that without the team together, a good mental headspace would be lost, and with it, any chance of translating fitness into results.
With the benefit of hind sight, I'd say headspace – that environment you create in your mind by fostering contentedness about "the state of things" – has been my biggest challenge as an athlete. As athletes, we commonly address what mental fortitude it takes to run our best race, or get the most out of our training session. But that racing and training headspace only serves us for a couple of hours a day at best. There is a bigger foundation to take care of the other 22 hours of the day – more important to our ability to perform when it counts. I have found 3 Ps – people, passion, and purpose - particularly important for finding peace in daily life, and for fostering my best when it counts.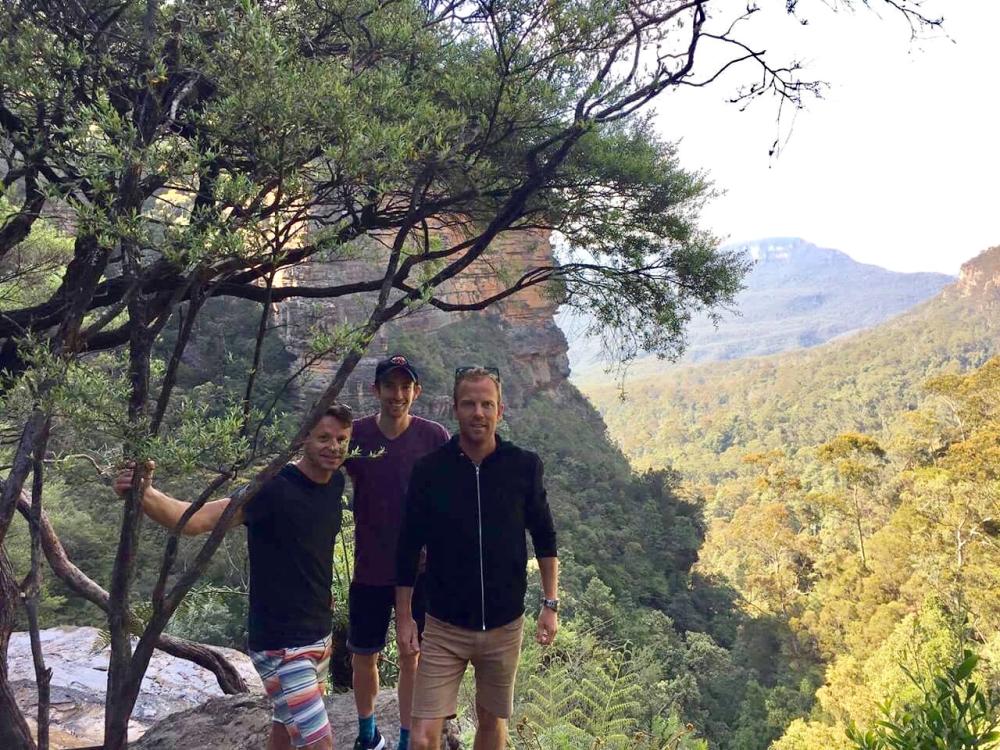 People
As the cliché goes, surround yourself with people that bring out the best in you. I have always found that a useful cliché, particularly as a self-confessed introvert. Whether in person or on our phones, Benny, Rich and I talk about our goals, talk about our challenges and failures, and bounce ideas off each other. There's a certain vulnerability about doing that, which takes trust…not something you can do with anyone. But it's funny that sometimes, to be honest with ourselves, we need someone else to be honest and vulnerable to. Being honest and vulnerable with someone else allows us to understand ourselves better – an important precursor to inner peace. Having people in my life that I can be myself around, that enrich my perspective on the world…they are all literally changing my brain chemistry for the better – creating a strong mental foundation, without which I could never hope to be mentally strong on race day, or any day for that matter.
RUNNER'S TRIBE PAYS OUR WRITERS & FILM MAKERS TO CREATE EXCITING & ENTERTAINING CONTENT. HELP SUPPORT THESE PROFESSIONALS AND JOIN RT PREMIUM NOW.
TO VIEW THIS CONTENT PLEASE SIGN-UP TO RUNNER'S TRIBE'S MEMBERS ONLY PREMIUM CONTENT. WE HAVE SOURCED THE WORLD'S TOP WRITERS AND FILM MAKERS TO DELIVER ANY ATHLETE, COACH, PARENT OR FAN THE ULTIMATE PORTAL FOR ATHLETICS EDUCATION, ENJOYMENT AND INSPIRATION.

$9.95 AUD Monthly ($6.59 USD)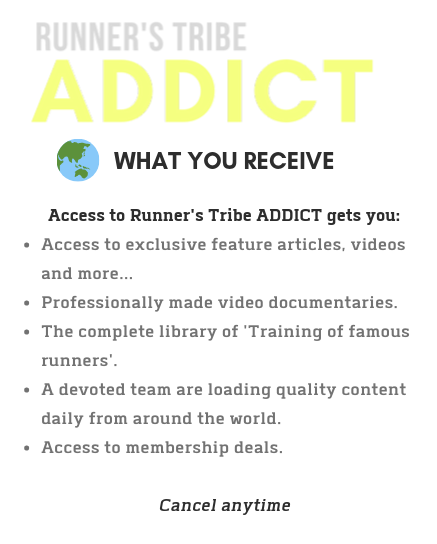 Yearly Plan (Worldwide) - BEST VALUE
$89.95 AUD Yearly ($59.56 USD)

$2.95 AUD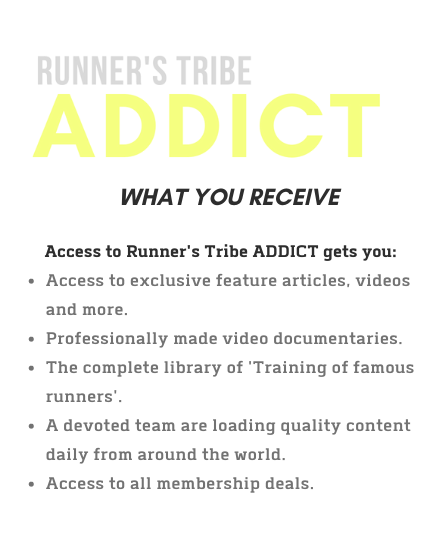 ALREADY A MEMBER? LOGIN BELOW