Runner's Tribe recently caught up with Great Britain's Ultra Runner extraordinaire, Ian Sharman for this insightful interview. Sharman is one of the greatest Ultra Runner's the world has ever seen. He currently holds the world record for the Grand Slam of Ultrarunning. He is the winner of the, 2013, 2015, and 2016 Leadville Trail 100. He holds 9 Guinness Book of World records for running marathons in costumes in the fastest time. He has been Ultra Running since 2005 and coaching since 2010, completing over 200 ultras and marathons in over 30 countries globally, in every type of weather and on all terrains. Simply put, he is the man.

Runner's Tribe Interview with Ian Sharman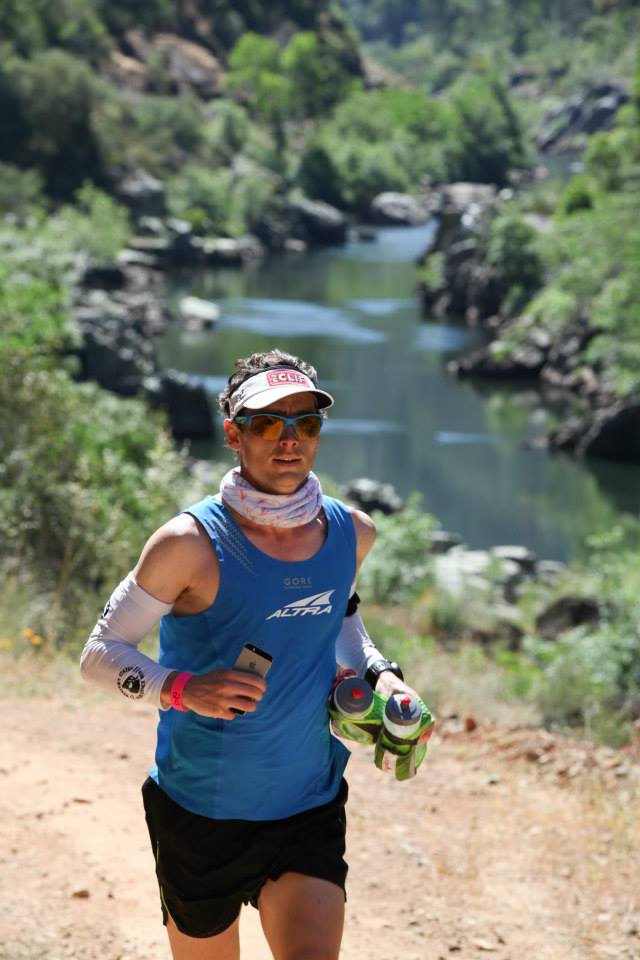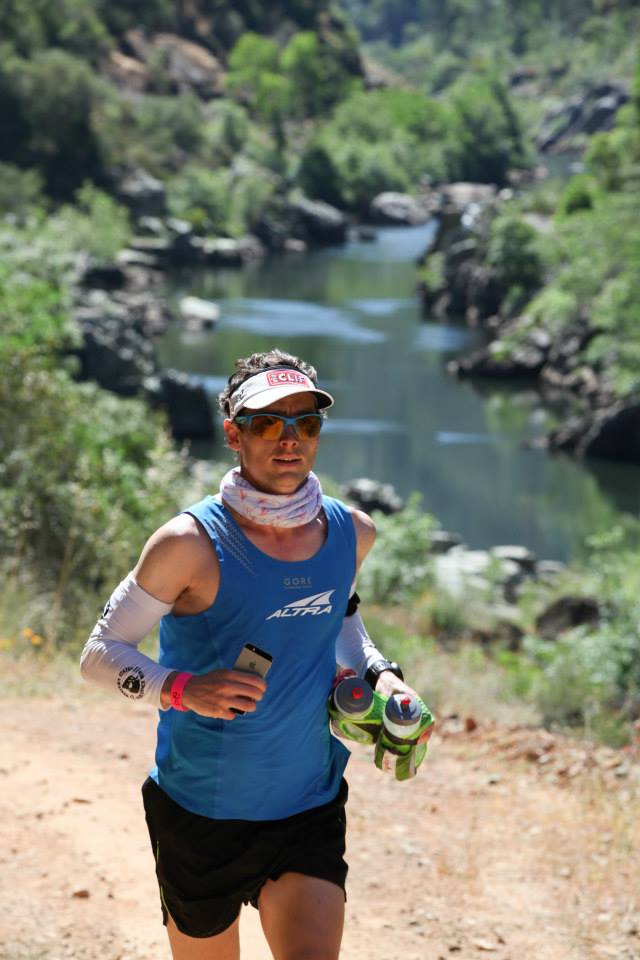 RT: Ian, firstly how is your training going and what are your plans for the rest of 2017?
I've started getting into 2017 training in the past month and am focusing on four races this year – a marathon PB attempt in April (Mt Charleston Marathon outside Las Vegas), Western States 100, Leadville Trail 100 then Brazos Bend 100 for a super fast, flat trail course. Leg speed will be the key to all of these so I'm looking forward to focusing more on speed than just endurance.
RT: You've had many major achievements in your career, you've accomplished the Grand Slam of Ultrarunning (Western States 100, Vermont 100, Leadville 100 and Wasatch 100), won Leadville Trail 100 three times, what stands out as the highlight and why?
My best run at Comrades in South Africa is possibly the biggest highlight personally (6h01m for 23rd) because it was one of those days where it felt like I got the very best out of my body and fitness, which is nearly impossible to achieve in the longer events. Plus I love that race, the atmosphere, people and the country. It wasn't particularly prestigious and nobody really noticed that run, but it meant a lot to me personally.
Some days it feels easy to run. Treasure those days and let them motivate you on tougher days. pic.twitter.com/YPtlRtKBLi

— Ian Sharman (@sharmanian) February 18, 2017
RT: 10 weeks out from a 100 miler. Can you provide an outline of a typical week of training?
Often it might be another 100 miler 🙂 But ideally around that point I'd be aiming to get into really good shape in the coming weeks and would be starting to get more specific for the details of what the upcoming 100 miler will require, especially in terms of terrain. I'd probably run around 80 miles (128k) with around 10-15,000ft (3-4,500m) of vertical gain, but it really depends on what other races I'm focusing on that far out or using for training in the build-up.
RT: Can you run us through one of your favourite workouts?
Downhill mile reps speed session on a moderate grade (approx 6-8%) jogging up for the warm-up then run down it hard at one mile race pace, which means hard! Then I jog back up for recovery and do around three miles of downhill reps in total with the final one as the fastest.
RT: What nutrition products do you currently use?
In races I use Clif Bar products (one of my sponsors), especially a mixture of gels, Bloks and the Organic Energy Food pouches that are like a paste with more savory flavors to mix things up through a race. Then at aid stations I graze on a wider selection of food, depending on what seems appealing at that point.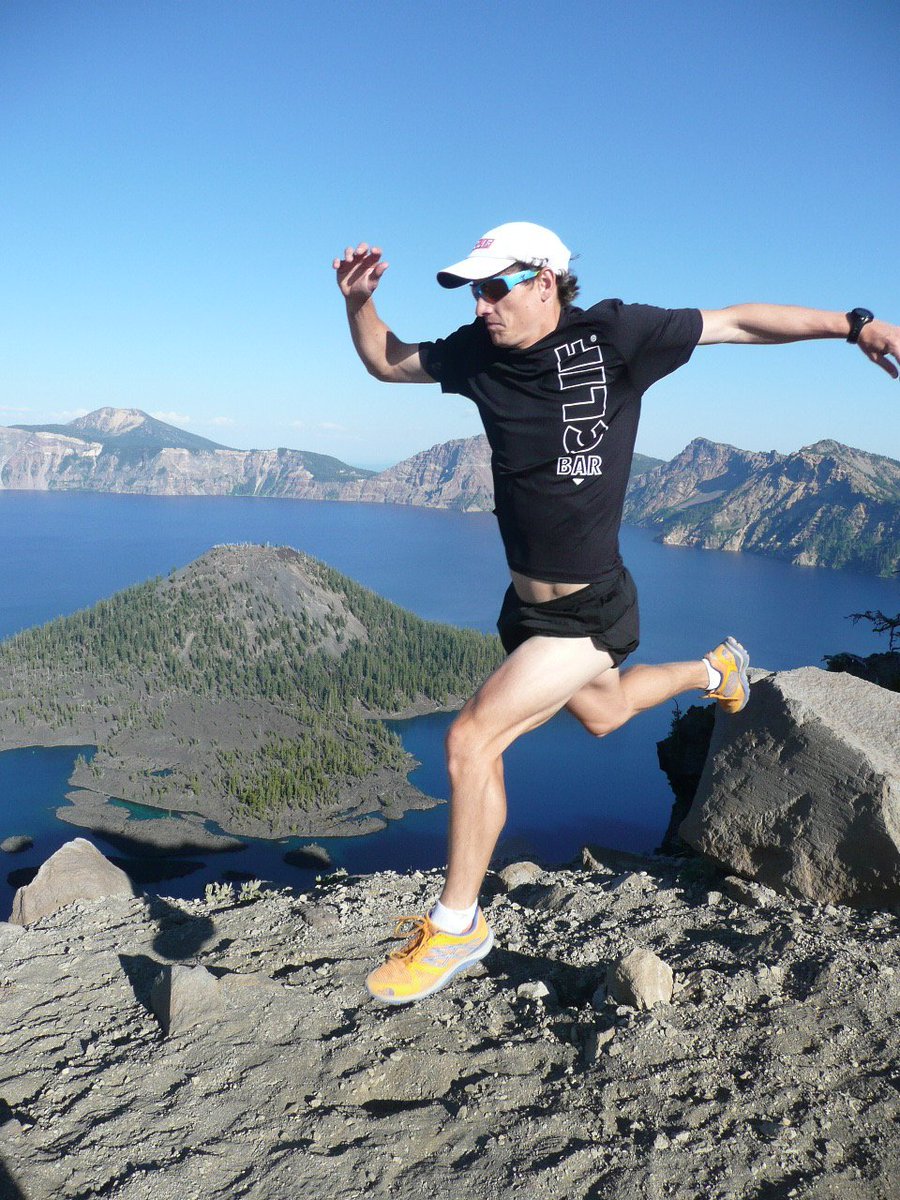 RT: You've completed over 200 ultras and marathons in over 30 countries globally. What's the most unique event you've competed in?
One of the things I love the most about running is it opens up such a wide variety of locations and types of race. Whenever I go to an event that's really different from my local terrain it seems more exotic, so the most unique event is probably the one that got me into running originally – the Marathon des Sables in the Sahara desert. I've never lived near a desert so being in the middle of nowhere with incredible sand dunes and serenity, plus extreme heat (very different from the UK, but more familiar now I live in the US), was an incredible experience and got me hooked on this sport.
RT: What's your favourite piece of running equipment?
Simple answer is my shoes, specifically my Altra Lone Peak 3.0s. But for something a little more personal, it's probably the age group jacket I won at my first Western States in 2010. Not because it was so memorable (which it was), but because it's a comfy, warm jacket that doesn't smell after wearing it for several runs in a row – very convenient for winter training.
After 3 months of running on roads, treadmills and ice, the rhythm of trails felt so good, if only for a couple of miles. #running pic.twitter.com/B0qbwHNYcs

— Ian Sharman (@sharmanian) March 1, 2017
RT: What's your typical race orientated meal (night, morning of and post-race)?
The night before I try to avoid eating too much but I usually have a larger lunch instead so there's time to digest before the race. This meal varies but usually includes a decent amount of carbs, often some form of sandwich, burrito or pasta.
Then on race morning, I don't want too much in my stomach so usually, I have a Clif Bar and a gel – really easy and convenient while travelling.
After the race, I don't have any desire to eat after taking on so many calories all day, but force down whatever I can to help my body recover. That often lasts into the next day too, but I usually have a bigger meal at one of my favourite restaurants back home on the day after that, often a high-end burger.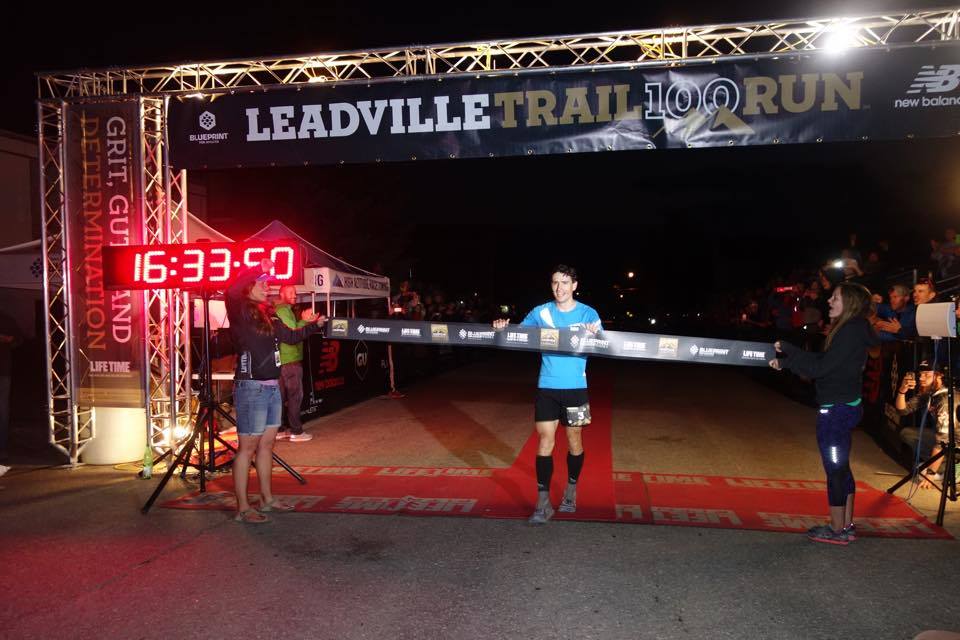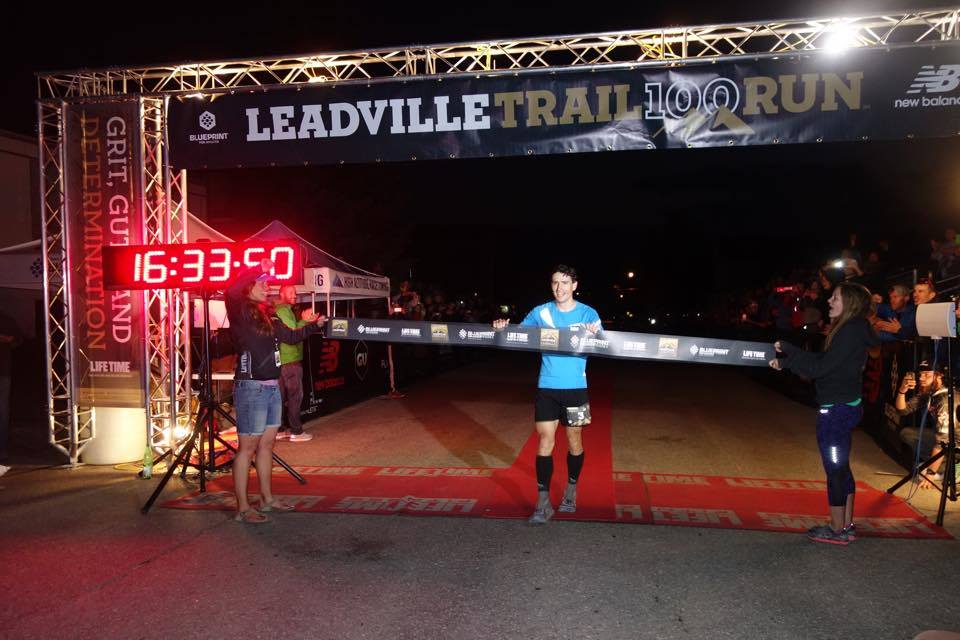 RT: We've read that Haile Gebrselassie is your most inspiring athlete. Why is this and have you ever met him?
I'd love to meet him, but have only witnessed his races on TV and occasionally in person (the Berlin Marathon a couple of times when he set world records). After reading his authorised biography it helped me appreciate both his commitment to sporting excellence and that he really aims to help his country and people have a better life in Ethiopia.
RT: You hold a number of Guinness World Records for running speedy marathons while in costumes such as Elvis and Spiderman. What inspired this and what has been the toughest outfit to run in?
I saw an advert from Guinness World Records before my first London Marathon, saying there was a cash prize for the fastest Elvis so I decided to give it a go and really enjoyed it. In total I've broken four separate records, some of them multiple times – Elvis, Super Hero (Spiderman), Santa and Film Character (Maximus from Gladiator). Santa was the toughest since eating and drinking through a beard isn't easy. I'm going to give the Elvis record a couple of shots this year after Mike Wardian lowered my record to 2:38, so I'm hoping to break it in both Los Angeles in March then again in Las Vegas (where else?) in November.
RT: How is the Skyrunner® Series taking off since it's launch and what is your involvement and drive within this?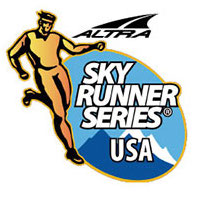 I'm on the board of the International Skyrunning Federation and they asked me to start a US Series back in 2013 as the Series Director, so we're now in the fourth full season and people love the more extreme style of high alpine races. It's harder to get the scale we see in Europe, mainly because permits restrict events to smaller sizes in the US.
RT: You run your own coaching business, Sharman Ultra. Can you tell us a bit about your coaching style and how you approach getting the best advice and direction to your athletes?
That would be a book in itself, but the most important thing is to get to know each individual and tailor their training to their individual lifestyle and goals. Ultimately that means being a cross between a therapist and trainer, with a strong focus on improving the factors that have held an individual back previously, some of which are likely to be tactical or psychological. In addition, minimizing the chance of injury is a huge part of it, fixing imbalances in the runner's muscles and inefficiencies in their stride. Just running fitness alone is only part of it.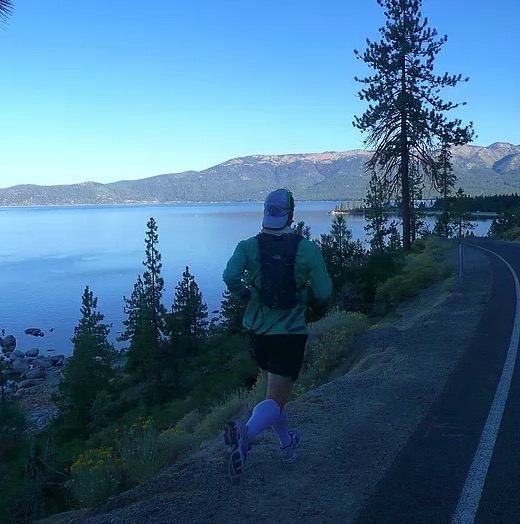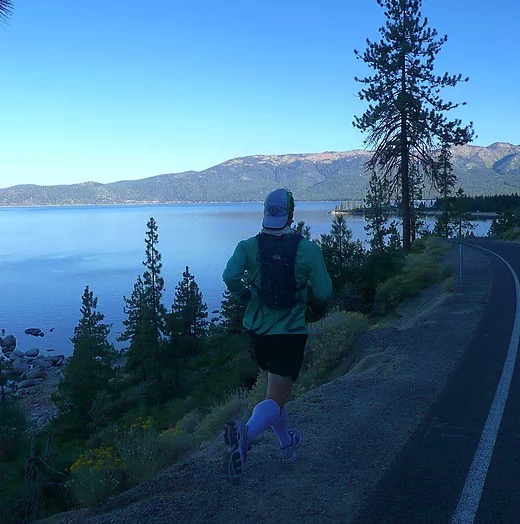 RT: You have a strong emphasis on form correction and efficiency in your coaching through analysis. How have you developed your own form over the years and what steps do you take to reduce the risk of injury for yourself and others?
To some degree I'm lucky that my form is fairly neutral, but I also am very aware of how my body feels, both due to foam rolling/massage and through years of experience. So I try to pre-empt injuries and remain very flexible with my training. Those principles also apply to people I coach and we use professional stride analysis by Joe Uhan of Uhan Performance to help to identify problems before they lead to injuries.
RT: How satisfying is it seeing the athletes under your guidance succeed?
This is probably the best part of coaching. Seeing someone complete an event they didn't believe was possible or set times that originally seemed out of reach is amazing, especially if they had numerous set-backs in the past.
RT: Major goals for the future?
An important part of running is to have a lot of goals and to keep learning along the way, while enjoying it. A few things I want to give my best shot include getting ten consecutive top tens at Western States 100 (three to go); winning that race at least once; a gold medal at Comrades (top 10); a sub 2:20 marathon; five wins at Leadville Trail 100 (two to go); a sub 12hr trail 100 miler; and to win a race on every continent. So chasing those dreams should keep me busy and motivated for a long time.
RT: Thank you!
END
For more information on Ian's world class coaching services visit- www.sharmanultra.com
Ian Sharman is currently sponsored by-