From the Archives: Ryan Gregson Interview: Australian Junior 3000m record holder
© 2017 Runner's Tribe, all rights reserved.
This article was first published on Runner's Tribe in May 2008. We return it to its rightful home for more generations of runners to enjoy.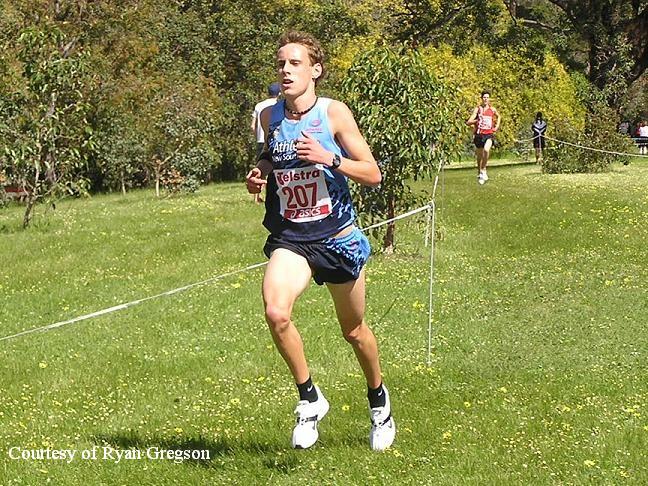 (May 2008) – It took only 8 minutes and 1 second for Ryan Gregson to go from being a solid young distance runner; to the best junior 3000m runner this country has ever seen.  Since breaking that record of Craig Mottram's, Gregson has gone on to compete at the World Youth Championships, finishing 5th in the 1500m final, the World Junior XC Championships in Edinburgh, and finished his track season with the Australian u/18 1500m (3:43) and 5000m (14:14) records, just for good measure. It's hard to believe that Ryan only turned 18 last month. We managed to take some time out with one of the next big things in Australian running for a chat.
Runner's Tribe: Ryan, to kick things off, how's the preparation for World Juniors going?
RG:  No, thank you. It's great that there is a new website dedicated to running. I love it. World junior preparations are going well. I'm the fittest I've ever been so physically everything is on track for Poland.
RT: At only 18 years of age, you've bettered Craig Mottram's 3000m junior record, two years younger than he was when he set it. Is there any key ingredient that you can put your success down to?
RG: Obviously a lot of people will say that it all comes down to natural talent, but I work bloody hard for my results. From a young age I have always wanted to be successful at something, whether it be cricket, hockey or running, so I just applied myself and I was successful. I have a great coach in Ian Hatfield (Skip) who has been coaching me since I was 6 and he has made sure I never worked too hard. There are a whole heap of reasons why I have been successful, but it all means nothing unless I can turn it all into something productive as a senior athlete.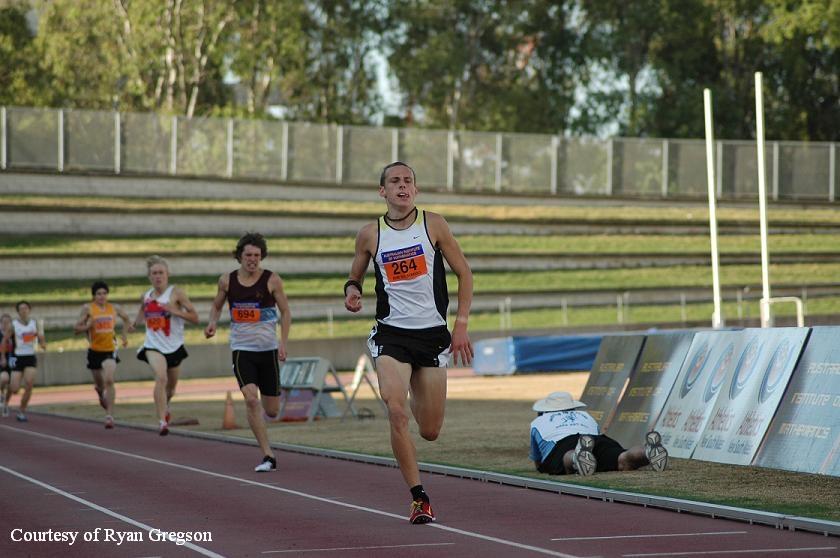 RT: You're down to run the 1500m and the 5000m in Poland. Are you setting your sights on choosing one race closer to the event, or confident of running well in both?
RG: I will target the 1500m. It is a 6 day program so I thought if I was going to be over there, why not have another race? The 5000m is a straight out final, and it's after the 1500m final, so it won't affect my chances in the 1500m. Even though I will be training mainly for the 1500m, I have worked hard on my endurance due to World Cross Country, so I should have enough strength to last 5000m.
RT: Edinburgh. A lot has been said about the Australian results, some full of praise, some critical. For the benefit of our readers can you take us through the race?
RG: A few people bagged me and said I under-performed, but I was happy. I came 31st and I am still in the junior race next year. My goals next year are to make the top 10. I think it's achievable. World Cross Country was a tough race but it was tough for everyone. The course was terribly muddy and the heavier people like Mottram and Birmingham seemed to suffer. Birmingham didn't run as well as expected, but then he came out and ran 13.21 for 5000m a few weeks later. Mottram didn't run as well as he may have hoped but he is still the King, and will be for a while. The big guys just seemed to really sink into the mud in those conditions, with the lighter runners excelling. It's in Jordan next year though, so it shouldn't be too muddy over there!
RT: Being in a team with the likes of Craig Mottram and Benita Willis must have been a great experience. Did you manage to learn much from them?
RG: Mottram and Benita only arrived in the village 2 days before the event so not that much was said. It was interesting to see that with only about 1½ hours until her race, Benita was reading a British women's magazine, taking note of different cooking recipes. So I guess that you have to be relaxed and not think about the race too much.
RT: The old mileage question pops up in every interview these days, so I may as well ask it. How many km's a week would you run over summer, and winter?
RG: Winter would be about 110km and summer about 100km. I do that for 4 weeks and then on the 5th week, I drop my mileage down by about 50% as part of a recovery week.
RT: And session wise, what sort of things does the Coach incorporate. For a young athlete, you seem to have developed not only a terrific aerobic capacity, but also speed!
RG: Skip incorporates the basics. Regular long runs, threshold runs, short and long interval work, recovery runs, speed work, gym sessions and core sessions. It's a very basic looking weekly program. I can't give too much away or Courtney Carter will start beating me!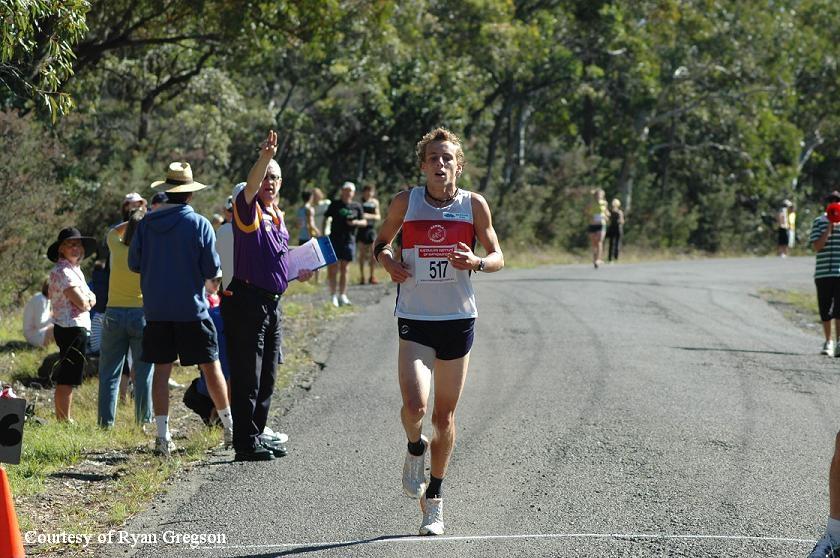 RT: Rewind a few years back, you were involved in quite a bit of mountain running, and competed for Australia at the World Championships – how different was the training for this event compared to track/cross country running?
RG: Haha. I actually didn't train for Mountain Running. The main reason why I did it was to go and travel to Turkey with my Dad. It was the greatest trip I have ever been on. The long run I do with the local Bulli boys is called 'Devil's Peak'. It's 20km long and is nuts. The hilliest thing you will ever do. The Victorians always say that runs like the Dandenong's or the You Yang's are great runs, but they are nothing compared to the Peak.

RT: A lot has been said of young runners who come out and run fast at an early age, and then fade away as a senior. Are you worried about not developing at the same rate you are now later on in your career?
RG: The way I see it I have given myself a solid platform to work off. People always say to me that they hear rumours that I do ridiculous mileage and other nonsense, and that I am going to burn out. I am not flogging myself by any means. I think the reason that I have been able to remain uninjured is the fact that I have been doing less than my rivals. All credit to my coach Skip. He is a wizard.
RT: What are the plans for the next few years? Have you been thinking about the idea of going away to college? Or are you happy to remain in Australia?  
RG: I'm staying put in Australia. I have a great coach, family, friends and girlfriend here in Australia, so I think going away would actually be a backward step. If it ain't broke, don't fix it I guess. There are a fair few Aussies who can still whip me in a race so there is still plenty of competition here in Australia. Over the next few years I hope to get fitter. That's what I need to improve on the most. Speed is irrelevant unless you are fit, otherwise you will be too tired to use it. So that's the main goal, just keep building that base to set me up for the future.
RT: Sounds like you've got it sorted Ryan. All the best for the upcoming World Junior Champs, we'll be sure to follow your successes!
This interview has been brought to you by Courtney Carter, from www.runnerstribe.com  This interview is not to be published or used in the public domain in any way, without prior written permission from The Runner's Tribe