My name is Jaylah Hancock-Cameron, I'm 16 years of age and am currently a 800 and 1500m runner for Bankstown Sports Club. I live in Broulee,  a small village down the far south coast of NSW and I'm currently a year 11 student at Moruya High School.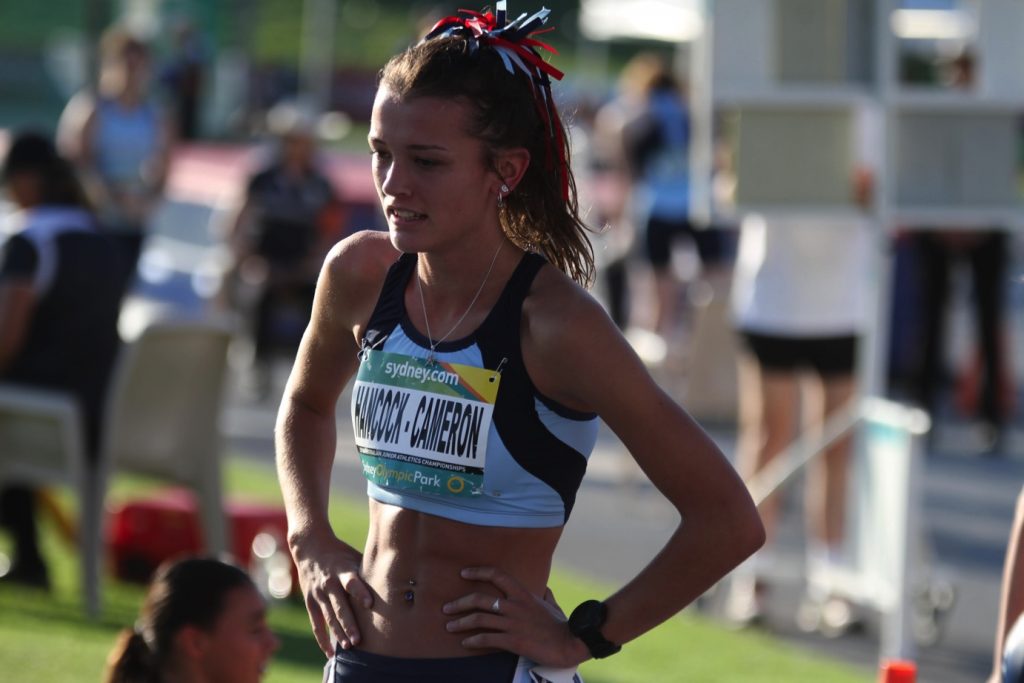 Originally my sporting background was representative netball, playing for Eurobodalla. But just over two years ago I had the privilege to go train with my amazing coach of today, Andae Kalemusic, who has trained Australian representatives in cross country skiing (Lilly Boland) and race walking (Jasmine Dighton), and also various national medallists.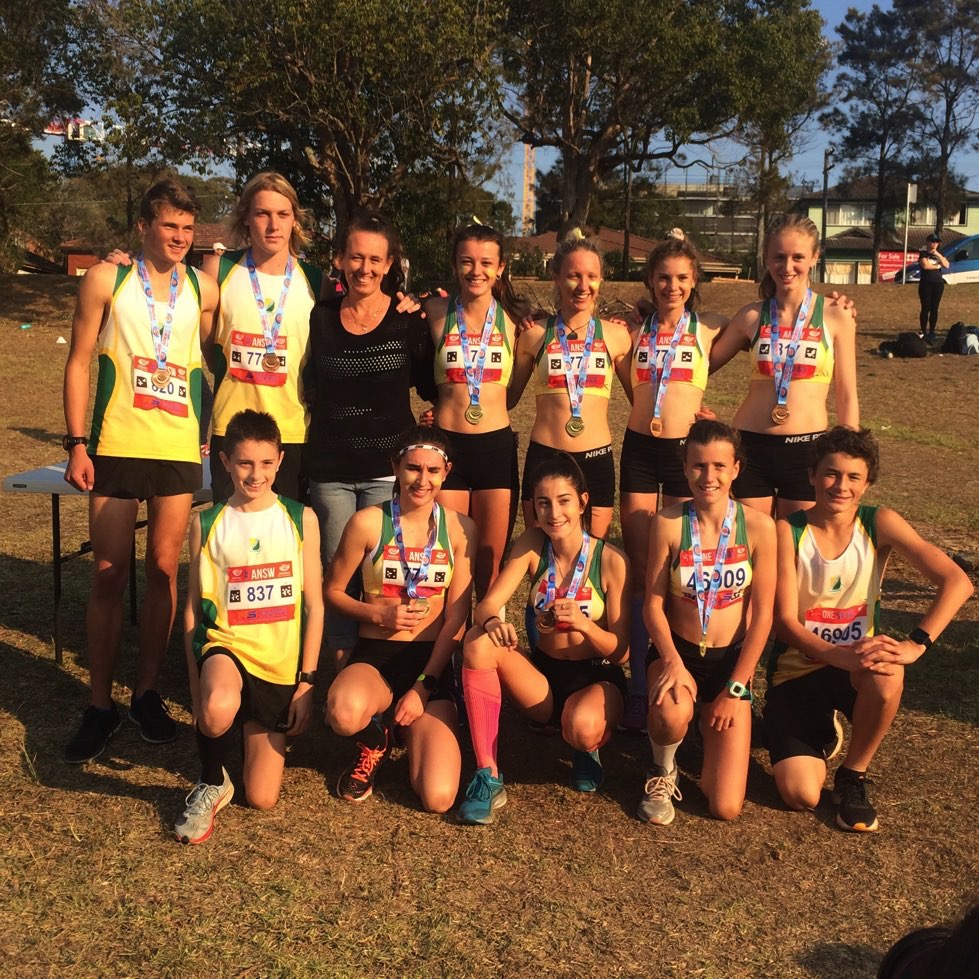 During the two years of coaching my 1500m time has dropped from 5:38.00 to 4:19.21 and my 800m from 2:28.99 to 2:06.21. Our training spaces here are very limited as there is no designated athletics oval, so we have to settle for a cricket/AFL field. My training group consists of many young and talented athletes who are making their way through the ranks. A few of the athletes which include Harm Schaap, Byron VanDyk and Asha Martin have made me go above and beyond the levels I would of expected.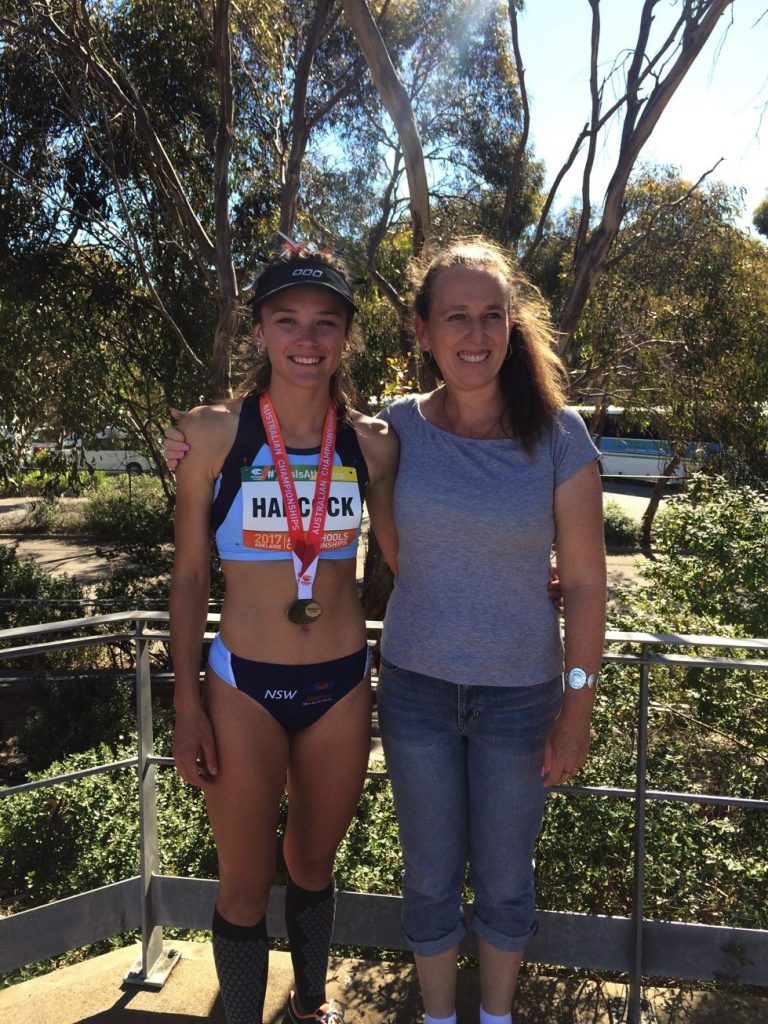 I have been lucky enough to have been given the opportunity to run for Australia in the 1500m at the Youth Olympics this year in October, to gain selection for this team I had to run one of my hardest races to date over in Vanuatu earlier this year. Without all the help and support of Andae none of this would have been achievable. I am now pumped and excited for the next few months leading into the biggest event of my life so far and I am so thankful for all the support everyone has given me to this point in time.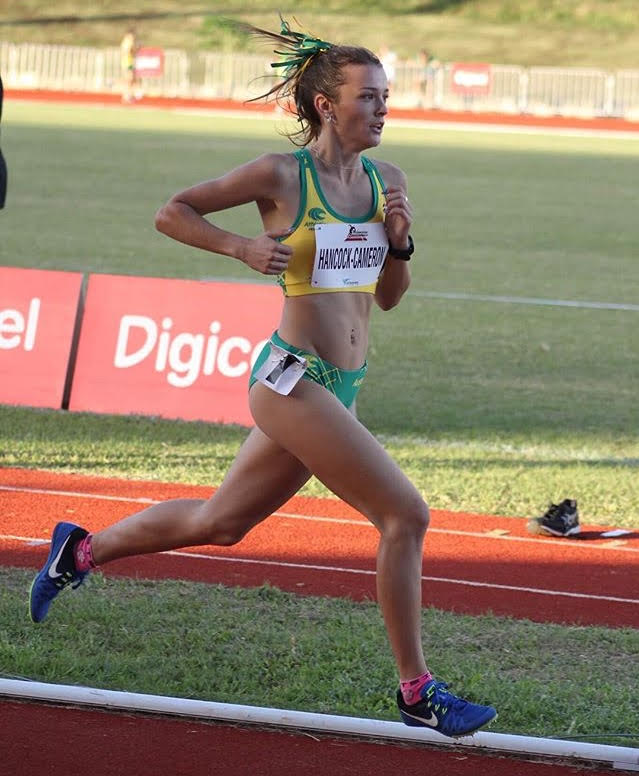 My training ranges from 40-50km per week. 4 of the main runs/sessions include:
Tempo session:
4 x 4 x 150s @ 800m pace.
1 minute between reps and 4 minutes active rest between sets.
This is an important session as it allows you to learn how to run relaxed in a race. This is a great way to teach yourself pace judgement.
Mixed run:
These are a fun way to spice up the week, its always good to learn how to change pace and mix things up so they never get to boring. An example of this is 5mins strong, 10mins of 1min on off, 5mins strong, 10mins of 1min on off.
Long hills XC season:
This session varies and changes depending on the time of year. One of my favourite hill sessions during mid-winter is 5 x 400m hills with jog back recovery at Mollymook beach. I feel as though this type of session makes me very strong and mentally prepares me for all the tough XC courses.
Speed endurance:
One of my favourite sessions of all would have to be 5 x 600s with cut down recoveries. Although it is a very hard session, physically and mentally, you can get great benefits from it. It also gives me a fair idea of where my times sit leading into my 800 and 1500m races.
Thank you Runner's Tribe for giving me the opportunity to share this with everyone. Thank you for taking time out of your day to read this.