By Runner's Tribe
You're currently in some awesome form, winning the Sydney 10k, going sub 70 and finishing second to America's Sara Hall in the Gold Coast half, and winning the Tasmanian running festival back in June, setting a new 10km pb, to name a few top results. Out of these recent top performance, which one stands out for you as your favourite?
Thanks Ross. I've been training well of late, so it's good to have it translate to race results as it doesn't always work out that way. I guess the sub 70 at the Gold Coast half is the one that stands out most. This time puts me 8th on the Australian all-time list, which is something I'm really proud of. My 10k in Launie was another standout for me. Unfortunately, there doesn't appear to be an Australian all-time list for 10k road so I'm not sure where this time ranks me. I imagine it's up there given both Ellie's & my time were the fastest in Australia since Benita ran 31:47 in Burnie in 2002.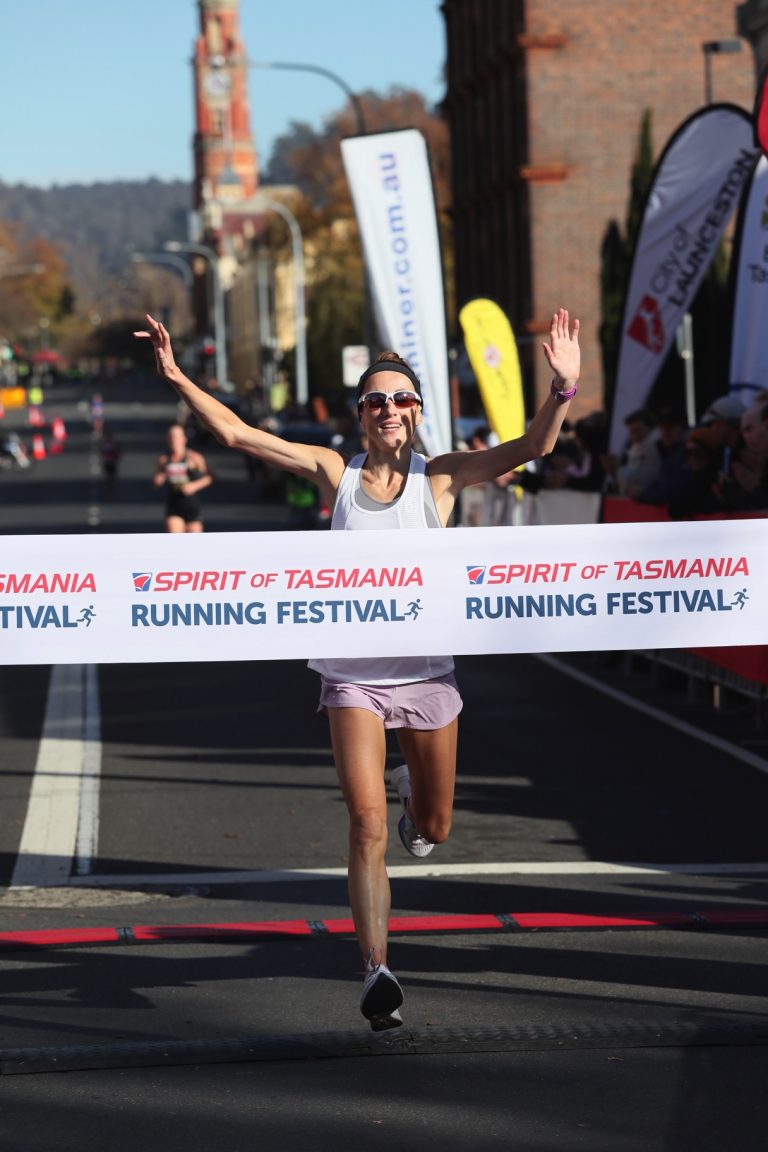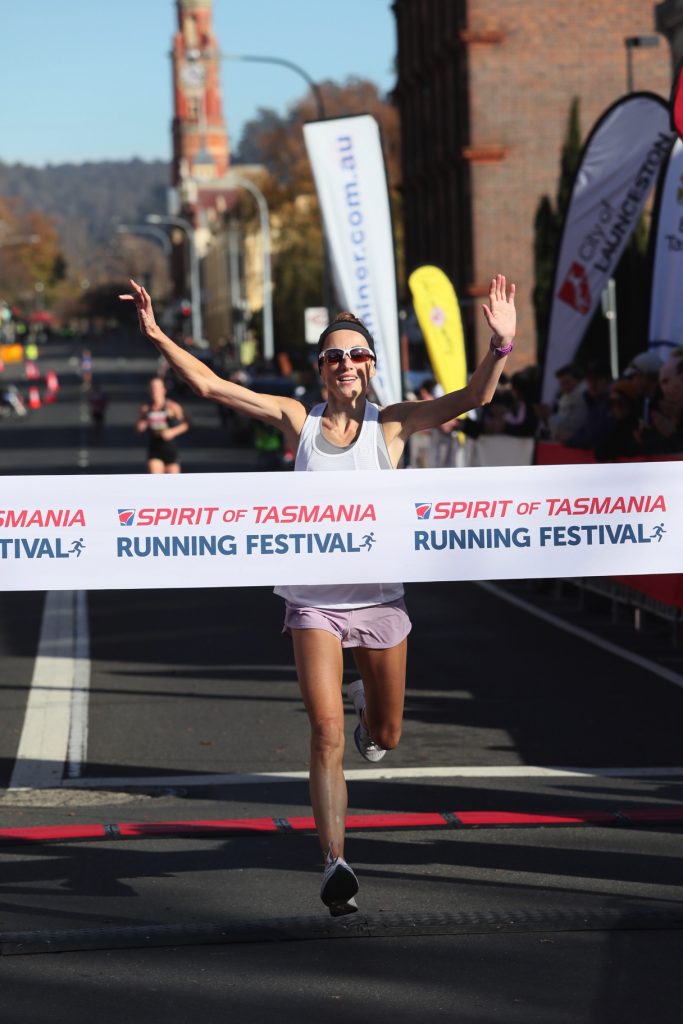 You are continually getting faster, stronger and basically better as the year's go on, what do you attest this to and how much has your coach, Tim Crosbie played a roll in this success all the way to the world stage?
I think this is a normal progression for any runner but people seem surprised at this given my age. I've been running for less than 8 years with timeout for pregnancy and injuries so I don't have lots of kms in my legs and I think that makes a big difference. Experience and consistency are key for any runner. The longer you can train un-injured the better you'll get. Each year I've been able to increase the amount of training I do as my body gets more accustomed to the load. This year in particular I've made a few adjustments to my training and it seems to be paying off.
Tim has been my coach since I started running. I knew nothing about athletics when I started so he's taught me a lot over the years. He was the one who encouraged me to join a club and start racing some of the AV & Vic Milers races and that's where my love of running really started. He also put the idea of marathons in my head and believed that I could run internationally at the distance. I thought he was just saying it at the time to get me to sign up but I guess he was right!
Tim is also very passionate about athletics and is heavily involved in running in Victoria. He coaches people of all abilities and is very generous with his time. We meet every week for my tempo and have a good catchup chat afterwards so we've become good friends too.
How many consecutive weeks of training have you been able to string together recently?
I haven't had a major injury since the start of 2016. I've had a few niggles here and there and I had some downtime at the end of December/early Jan this year but I've managed to train consistently since then.
What sessions have you been doing to improve your 10km speed to the point of setting a new PB in June?
I wouldn't say I did any specific sessions with the focus of improving my 10k speed but I have made quite a few changes to my overall plan this year and they seem to have made a difference.
I've joined Nic Bideau's group for training sessions 3 days a week & this has had a very positive impact  It's a really great group and there's always someone to do the sessions with. Nic has a wealth of knowledge on distance running and he gives me bits of advice here and there which I find really useful. I've also started doing hill training again which has been missing from my training for a couple of years and I definitely feel stronger as a result of this.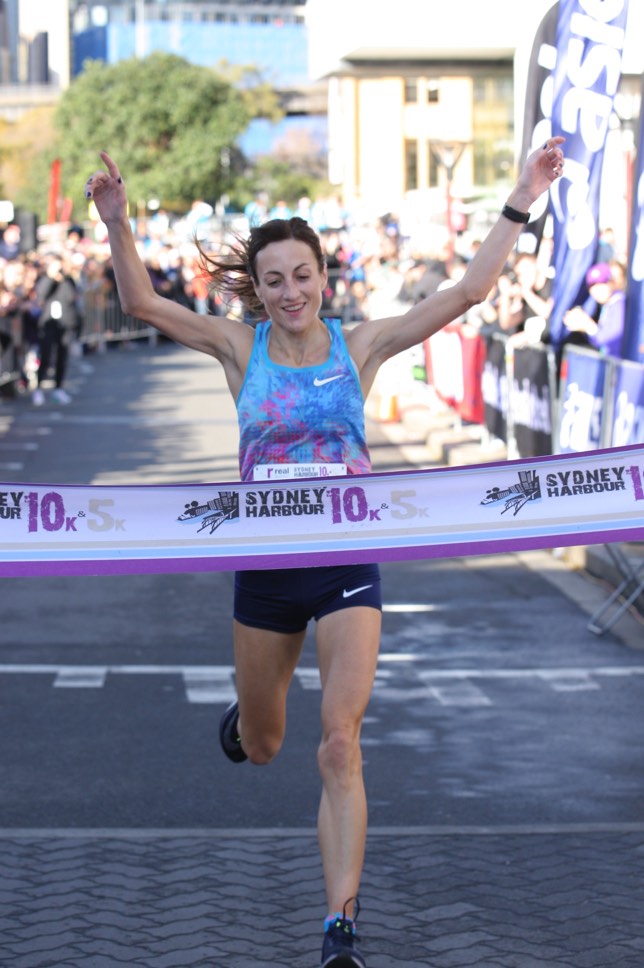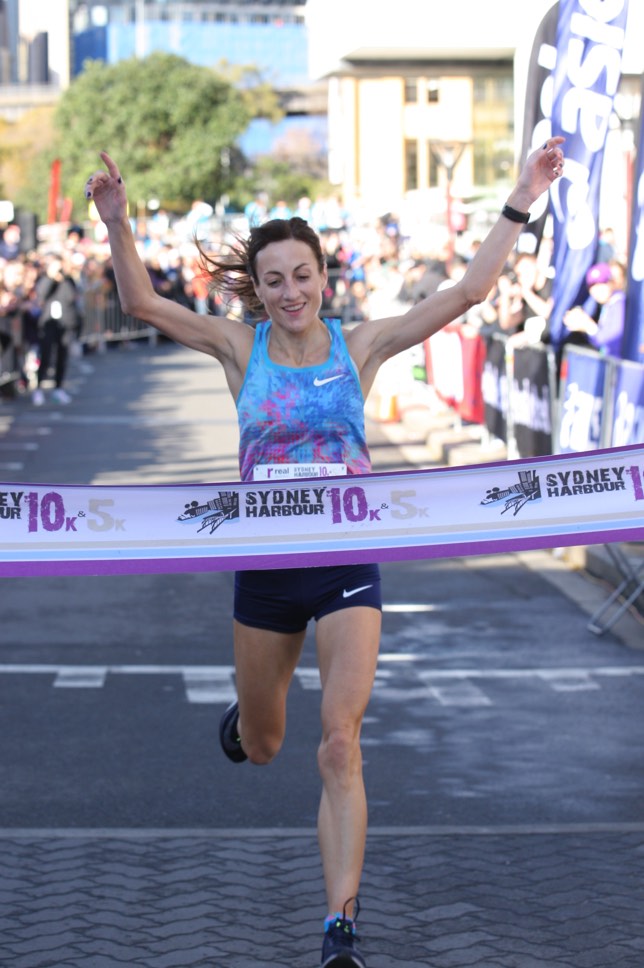 You have the Australian Half Marathon Championships coming up on the Sunshine Coast. You must be very confident for another sub 70 and the win, considering recent form? Do you feel any pressure of expectation?
I never go into a race confident of the win as every race is different and you never know what can happen on the day. Having said that, I'm in good form, so all going well, I'll be aiming for another sub 70.
I do feel pressure of expectation but that's not necessarily a bad thing. I always put myself under pressure no matter what the race so I've become accustomed to that feeling and try to turn it into a positive.
Could you please outline a current normal training week at full load?
Mon: AM 60min easy, PM 30min easy
Tues: AM: Speed (e.g. 8 x 1km, 2(2k, 2 x1k)), PM 30min easy
Wed: AM 60min easy, PM 30min easy
Thurs: AM tempo
Fri: AM 60min easy, PM 30min easy
Sat: AM Hill session
Sun: 2 & 1/2 hr run (either hilly or with a fast finish)
How often do you get massage treatment? What other things to you implement into your recovery and maintenance program?
It's been a while since I've had a massage. I used to get a regular massage every week with a friend of mine but she's recently become a new mum so our timetables are clashing a bit. I'm in the process of sorting something out now though as I know it's an important part of the maintenance routine. I do 2-3 strength sessions at home each week. Just very simple stuff like squats, deadlifts & planks.
Nutrition wise, have you changed your intake make up over the last few years and what are a few staples of your diet?
I try to eat a balanced diet and keep things pretty simple. I'm very fortunate that my husband is a great cook so he does a lot of the cooking. We usually have meals like spag bol, rice, chicken & veg, beef stew, roasts. Simple but healthy & filling. I have a very sweet tooth so in the lead up to a big race I try to cut back on processed sugar. I've also started having a protein shake after a tough workout or race to help with recovery.
How many hours of sleep do you try to get a night?
Not as much as I'd like but I'd say on average 6 hours.
What's the next marathon on the cards?
I'm tossing up between Melbourne, Frankfurt or a Japanese marathon. They all have their pro's & con's so I'm just weighing up the factors now. They're all coming up in the next few months so I really need to decide asap. I'll probably make a decision in the next week.
How much is Tokyo 2020 a motivating factor in the day to day training process?
It's a massive part. I know that in order to make this team I need to be in top form. Everything I do over the next 2 years will be geared towards Tokyo. I want to put myself in the best position possible for selection. The IAAF have just released a new World Ranking System for Olympic qualification. First step will be to get a proper understanding of this system as it will determine my race selection for next year.
If you could write anything on the back of your running singlet for other to read, what would it be?
#shazzasub80