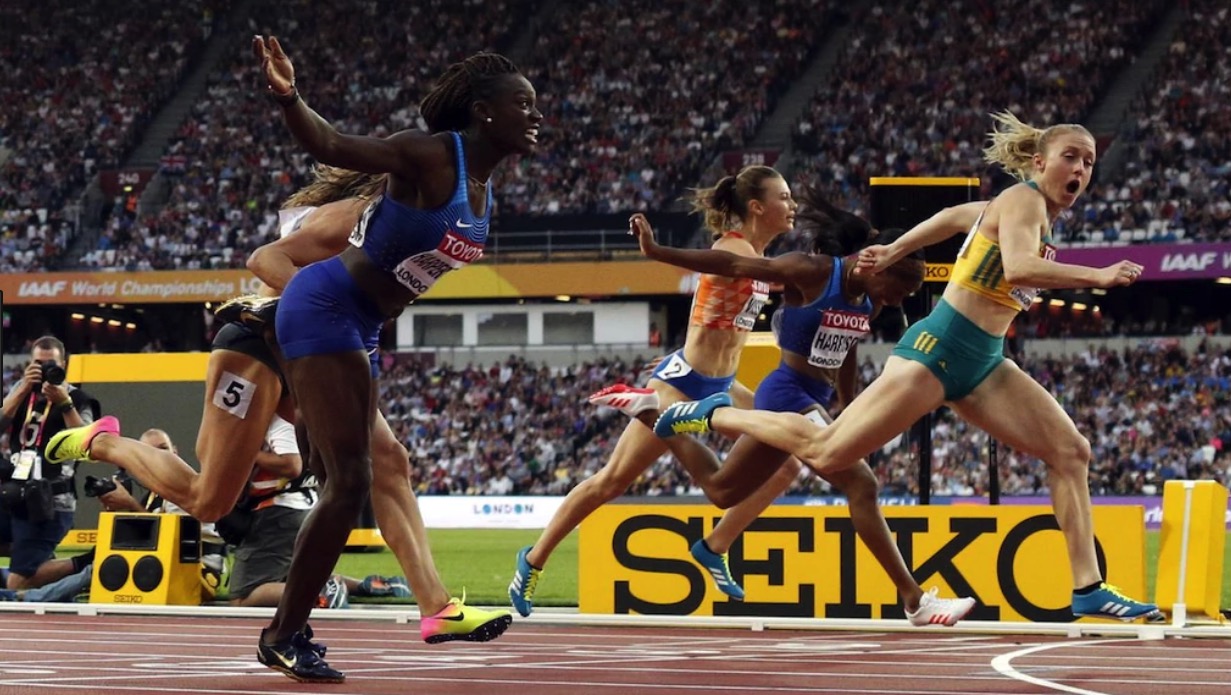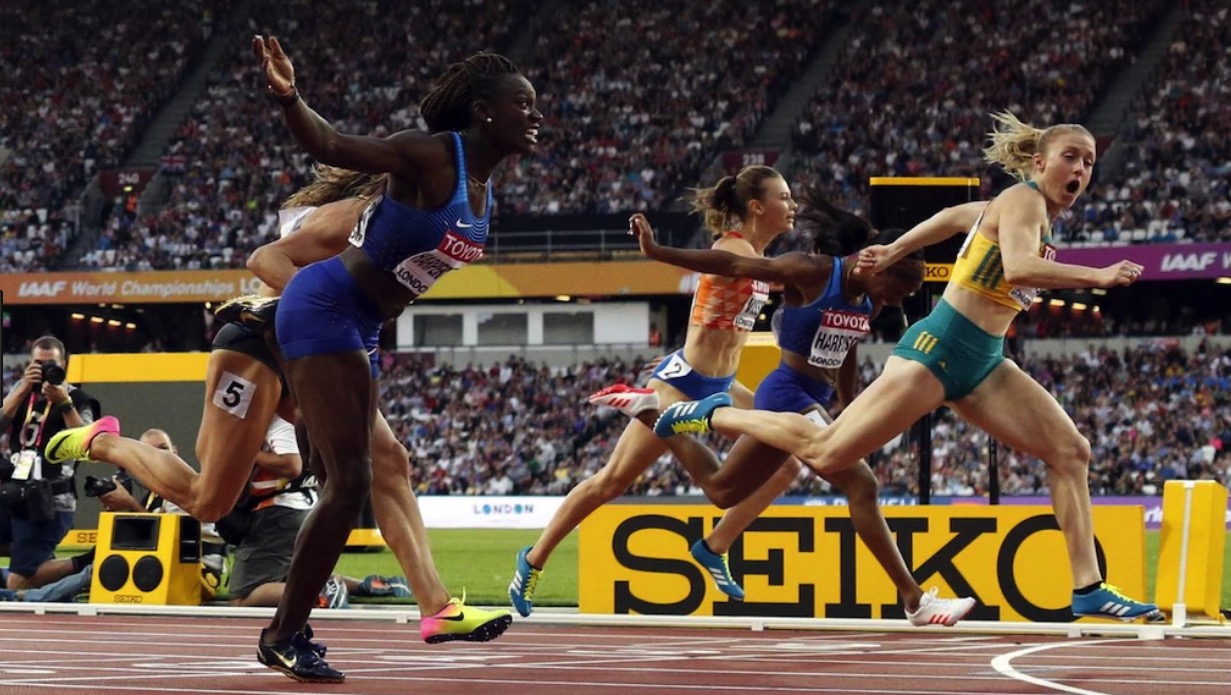 Pearson – Fast Becoming Greatest of All Time
The 2017 season was highlighted by Sally Pearson's amazing gold medal winning performance at the London World Championships. It again highlighted the fact that Pearson raises her performance levels at major championships, and now has her ranked alongside the likes of Jared Tallent and Cathy Freeman as our greatest athletes of the past 25 years.
Pearson's season highlights were as follows:
1st – World Championships (12.59s)
1st – Diamond League final (12.55s)
1st – National Championships (12.53sw)
2nd – London Diamond League (12.48s,SB)
5th – Monaco Diamond League (12.68s)
Adding the above performances together (and adding in 10% of her 6th and 7th best performances of the 2017 season), her total points for the season totalled 7,150. This adds up her actual performance (linked to the IAAF points table) plus points based on her placing per event (thanks to all-athletics.com). Looking back through her career this has only been bettered in 2011 (World Champion, 7,351pts) and 2012 (Olympic Champion, 7,388pts).
Read the complete article on RT's StatsCentral by clicking here